Share the post "The Latest & Best Sailing Gear With Gill Marine"
The Vendee Globe, the most extreme quest of individual endurance and the ultimate test in ocean
racing has started. Every time the world's best sailors embark on this internationally known regatta you can be sure that they are equipped with the best sailing gear that can be found. That's why Click&Boat and Gill Marine, the world's leading marine apparel brand have teamed up to highlight the best and latest sailing gear you'll need for your future sailing adventures. 
Gill Marine Sailing Gear
OS2 Offshore Jacket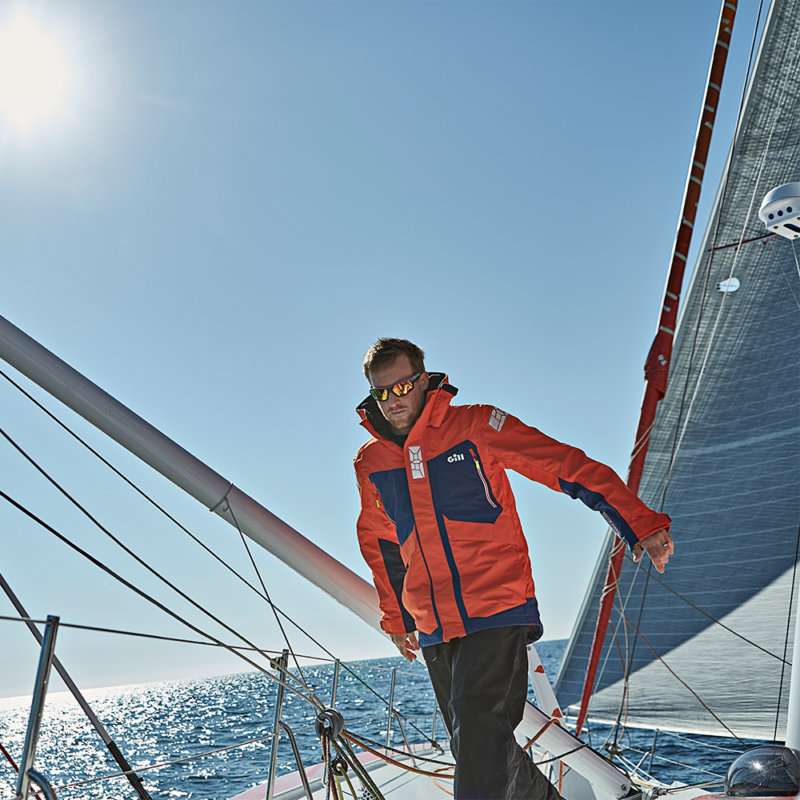 Before setting sail on your sailboat, it's important that you have the right sailing gear! A favorite, and a jacket that has proven itself year after year is the OS2 Offshore Jacket. It is suitable for off-shore sailing, coastal trips, and for those who are staying in-shore. Its high cut thermal collar keeps you warm and comfortable when you need it most and its advanced fabric features a combination of Hydrophobic and Hydrophilic technologies that efficiently transport moisture away from the skin, keeping you 100% protected from the elements. 
Where might the OS2 come handy? If your thinking about sailing in the United Kingdom, be sure to bring your OS2. Southampton is considered the Mecca of sailing in the UK by many and for good reason. With perfect sailing conditions coming in from the Atlantic to the east you are sure to catch sufficient winds to sail the south coast of the UK and head for a lap around the Isle of Wight where the famous Cowes Week Regatta takes place each year. 
OS3 Coastal Trousers & OS1 Ocean Trousers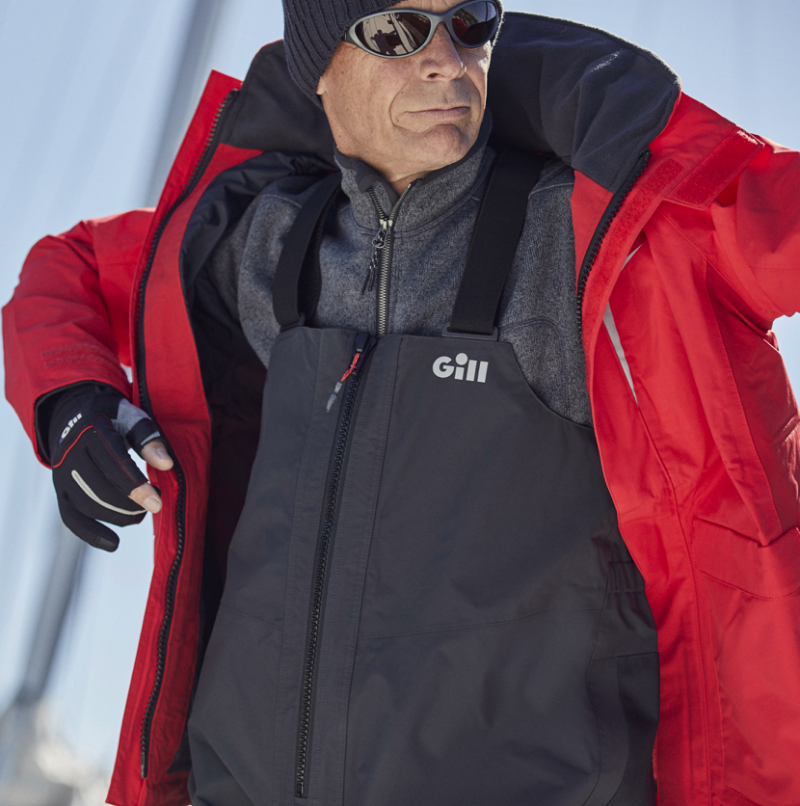 There are two best choices when it comes to pairing the OS2 jacket with the right trousers. We highly recommend the OS3 Coastal Trousers for most uses or the OS1 Ocean Trousers for the most extreme protection. The OS3s have 2-layer fabric with a durable water-repellent finish taped seams for total waterproofing and a non-absorbent lining that dries quickly whereas the OS1s offer more heavy-duty protection for those who face the harshest weather conditions. The OS1 series provides sailors with durable, waterproof, breathable and fully waterproof protection to defend against cold ocean waters.
In short, if you are just planning to sail along the coast of the Mediterranean the OS3 Trousers will be just fine! 0S1 Trousers will be your go to during a cross Atlantic journey to lets say the Caribbean Islands…
Pro Racer Bouyancy Aid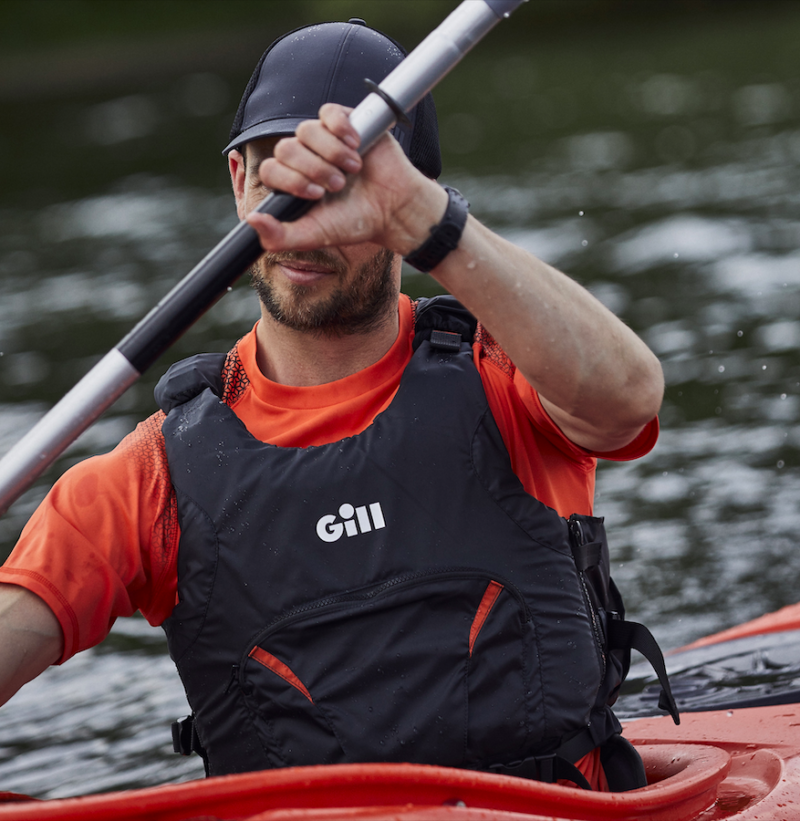 When it comes to safety, the participants of the Vendee Globe don't mess around and neither should you! You can trust that with Gill Marine's apparel and equipment, that you'll get from Point A to Point B safely.
Gill's Pro Racer Bouyancy Aid is essential to keeping you safe but also comfortable. It has been developed to be lightweight with minimum bulk. And it's shape allows full freedom of movement during fast-paced racing conditions, and for other water sport activities like kayaking and wakeboarding. 
So on your next boat outing whether it be on the west coast of France or around the Greek Islands, trust that your Gill Marine apparel and equipment will not fail you when it comes strong winds and unexpected bad weather.  
Kenton Jacket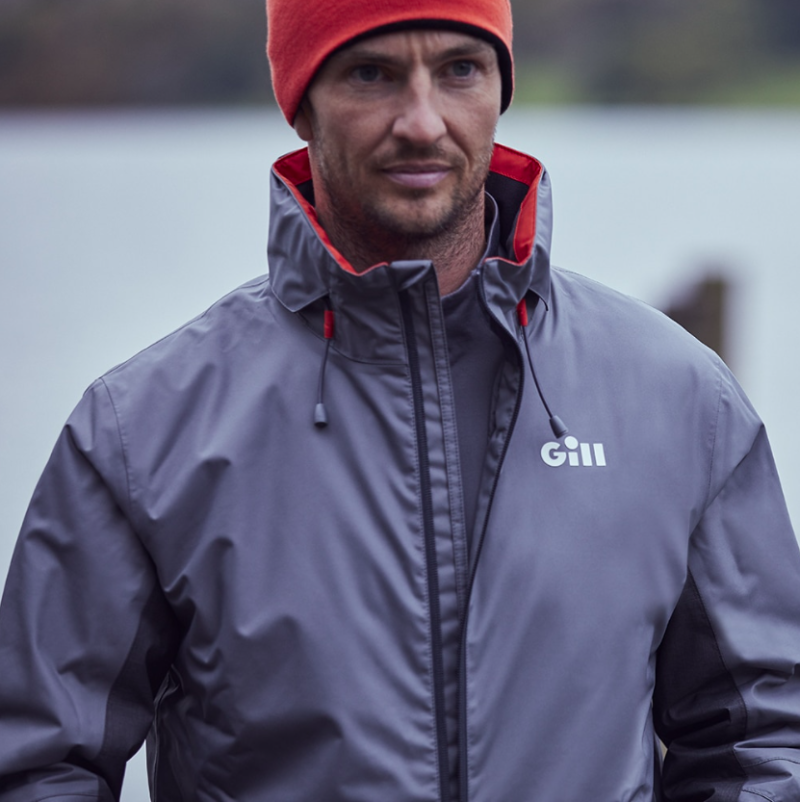 Gill Marine also accommodates to those who are looking for something reliable and top-quality, but also recognize that they don't don't need equipent that protects them from the most extreme conditions. Their brand new jacket features a non-absorbent and quick drying synthetic insulation that has a double layer design with fully taped seams to create a barriet against water.  The Kenton Jacket is waterproof, and breathable. It is best suited for people who use motorboats, for shore-wear and a great option for fisherman.  
For those planning to rent a boat in Annapolis (A.K.A. the sailing capital of the USA!) and explore the wonders of the Chesapeake Bay, this should be your go-to jacket!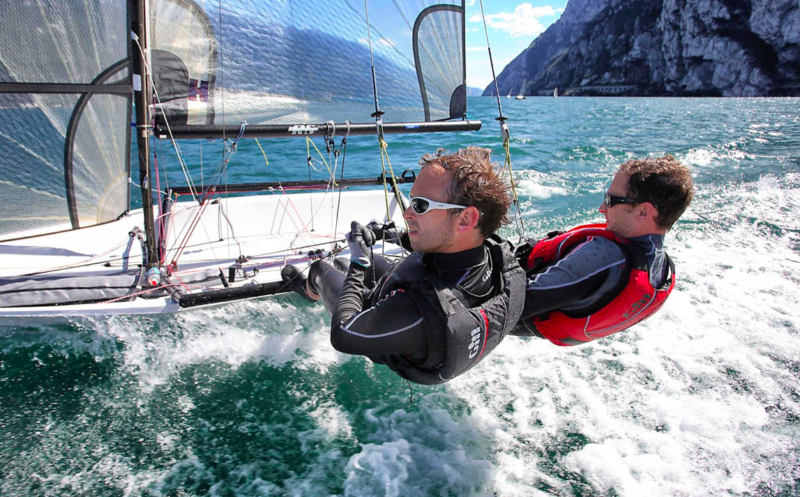 So, whether you are planning to take on your own sailing challenge like the Vendee Globe, or you are just looking for daily-use, durable, and waterproof protection out on the water, Gill Marine has got you covered. 
-> Are you planning to set sail soon? Be sure sure to check-out our guide on First Sailing Trip Essentials with Gill Marine, that goes over the important items you can't forget to bring on board!