Share the post "A pontoon boat rental, it's definitely worth it"
With an increasing number of individuals who look into a pontoon boat rental in the United States at the moment, Click&Boat has decided to look into just what makes pontoon boats so special.
What is a Pontoon Boat?
A pontoon boat is built of a large, rectangular, flat deck that is mounted on top of two (sometimes three) metal tubes which are called pontoons. These pontoons ensure that the boat floats. The decks are then outfitted to meet different consumer needs with things such as stand-up bars, sun pads, lounge areas and different seating arrangements.
The pontoon boat, what was once a simple floating platform, has now transformed into one of America's favorite modern leisure boats. Today, pontoon boats appeal to many as they have a mini- "all-inclusive resort" allure. Each pontoon model is unique, varying in the amount of people in can accomodate, to also the different activities you can do aboard. Pontoon boats remain unmatched when it comes to comfort and versatility.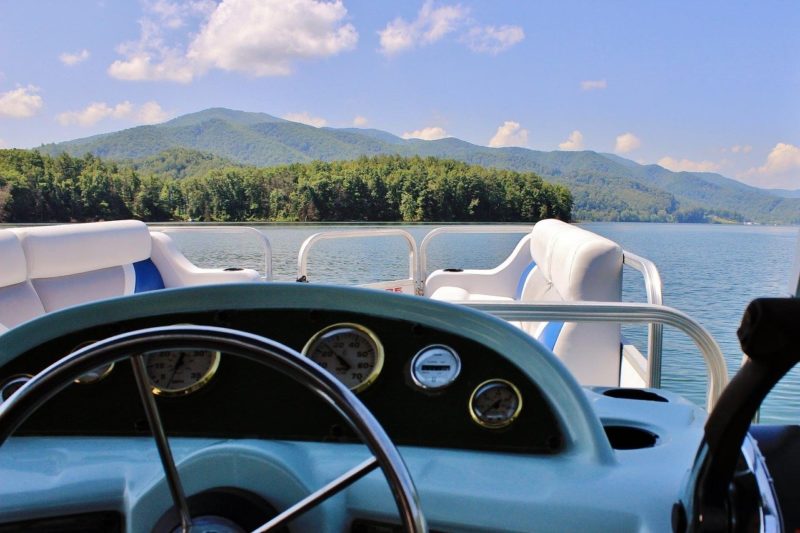 GOLDEN TIP: Know why you want to rent a pontoon boat before you rent it!
A pontoon boat rental can range in price and amenities, so its important to choose the one that best accommodates you for your day out on the water.
Why do you want to rent a pontoon boat?
Luxury
If you are looking to relax, this is the type of pontoon boat rental you need. Its the most versitale of them all, so whether you choose to sunbathe, fish with easy access to all our materials, reach top cruising speeds or just entertain your friends and family- you can do it all in a safe, affordable, and classy way.
Fishing
Over the years, an increasing number of fishermen have turned to using pontoon boats to tackle all their fishing needs. With its large deck space, there is enough space to move around and store your equipment like fishing rods, tackle boxes, and livewells. Some pontoon boat rentals may have a built-in bait-prep station, rod lockers, tackle trays and fishing seats. Whether you are a skilled fisher or taking your kids fishing for their first time, a pontoon boat is adaptable to your different fishing levels. Just remember to have your fishing permits and licenses before hitting the water! If you are interested in fishing, check out this pontoon boat rental in Austin.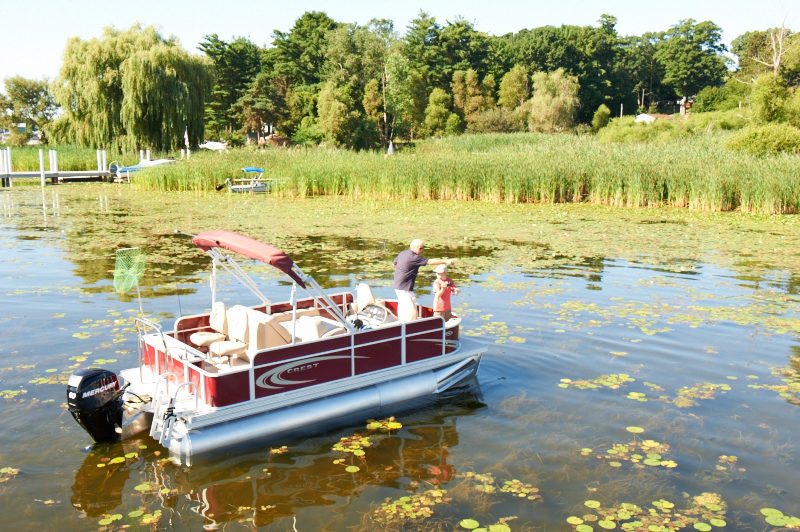 Water Sports
A pontoon boat rental might do just the trick when it comes to pleasing thrill seekers. A pontoon boat has enough horsepower to be capable of towing skiers, wake boarders, and tubers. Pontoon boats for water sports are designed specifically with certain mounts, metal arches, or towing poles, all you need to supply is the water sport equipment of your choice.
Entertaining
Take the party wherever you like on a party barge! The majority of pontoon boat rentals have a built-in Bluetooth stereo so you can listen to your favorite tunes all day long. Entertain your guests on boats that have a wet bar, mini fridge, and grill so you can also picnic comfortably! If it is a hot summer day, think about renting one that has an extra Bimini top for shade! Try this pontoon boat rental in Miami!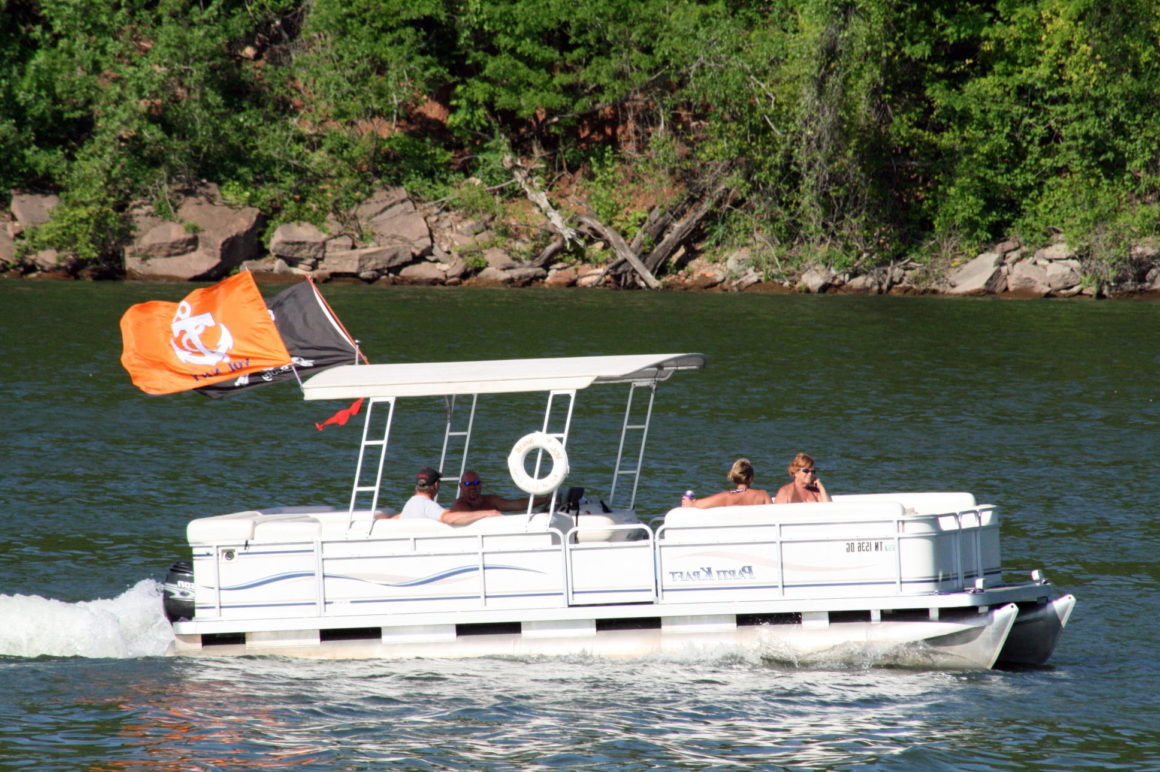 Performance
Pontoon boats can be fast too. Performance pontoons, sometimes referred to as "Rocketoons" can have a minimum 300 Horse Power engine. For those who have a need for speed, you can reach speeds of 60 miles per hour! Some models also have hydraulic power assist steering for better control of turns. Just think of a fast motorboat that has extra space and more comfortable seating.
At the end of the day, no matter what pontoon boat rental you choose to go with, you know you will have a comfortable day out on the water. Where there is sunshine and warm water, like in Florida, you can be sure to find plenty of pontoon boat rentals to choose from! Be sure to check out blog on the best boating spots in Miami.