Share the post "Winter is not coming in the British Virgin Islands"
It might be a bit cold in Europe and North America, but in some places the sun is still shining. We are talking of course about the Caribbean, home to idyllic locations to explore on a boat, such as the British Virgin Islands (BVI). A BVI sailing vacation is an ideal option to spend the holiday season in the sun, or to celebrate your love with your significant other on Saint Valentine's Day. A yacht rental in the BVI is your ticket to sunshine!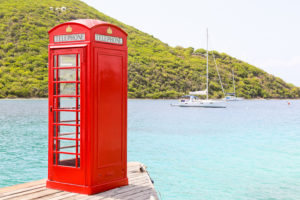 Explore the BVI on a boat
The British Virgin Islands are an archipelago of around 50 idyllic islands in the West Indies, not far from the US Virgin Islands or Puerto Rico. The main four islands, Tortola, Virgin Gorda, Jost Van Dyke and Anegada are famous for their stunning beaches, mild climate and breathtaking landscapes. A 2-week island-hopping trip on a catamaran, starting from the capital, Road Town, will be your best chance to explore this tiny slice of Britain in the Caribbean.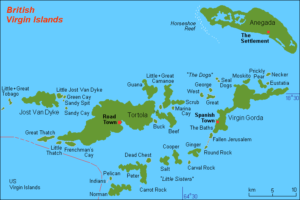 Places to visit in the BVI
The bay of North Sound in Virgin Gorda is an ideal destination for a first encounter with the Caribbean's crystal clear waters and sandy beaches. Water sports enthusiasts will also appreciate the kitesurfing and snorkelling opportunities. Do not miss the opportunity to sail to the Baths, a complex of sheltered pools between gigantic boulders and volcanic rock formations – a unique maze that leads to Devil's Bay beach. One of the best places to visit during a BVI sailing vacation is the lagoon in Marina Cay, covered with flowers that may remind you of beautiful moorings in Martinique. It's also home to a famous BVI landmark: a red phone booth by the sea, a reminder for visitors that the Brits have been here!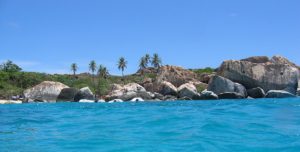 In Tortola, the largest of British Virgin Islands, you will enjoy Cane Garden Bay and Smuggler's Cove, both long stretches of sand with azure waters. For something more remote, try the tranquil Brewer's Bay, better accessed by boat. Hiking lovers may also enjoy a trip to Sage Mountain National Park, lending itself to fascinating trails in the rainforest and offering majestic views of the sea. In Anegada you can sate your passion for adventure by discovering hidden treasures under the sea. This coral island is full of shipwrecks from colonial times.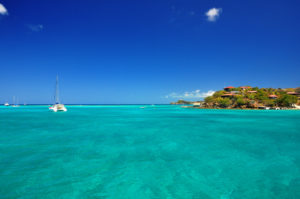 Things to know before booking a BVI sailing vacation
As with other Caribbean destinations, the yachting season starts in mid-autumn and finishes in mid-spring, when the wet season kicks off. Temperatures range from 20 to 30 degrees and the winds are favourable for a trip on a sailboat or a catamaran. You can charter a boat with or without a skipper, depending on your boating qualifications. Sailing licences from major schools and associations, including licences by the American Sailing Association (ASA) and the Royal Yachting Association (RYA), are accepted.
The BVIs have several modern marinas to dock at night. In Virgin Gorda we recommend Bitter End Yacht Club Marina, with 25 slips for yachts up to 180ft and 70 moorings, while in Tortola the Inner Harbour Marina is ideal for large yachts.