Share the post "A Sailing Tour in Croatia Like No Other"
Croatia is a place like no other. To discover its hidden corners, you may set off for a sailing tour in Croatia, starting from Split to Korcula and Dubrovnik and then back to Split. This is Click & Boat's favourite route for a boat hire in Croatia, giving you the opportunity to see Croatia's best in just one week.
From Split to Dubrovnik and back: The perfect sailing tour in Croatia
Day 1: Split-Bol: (17.5 miles)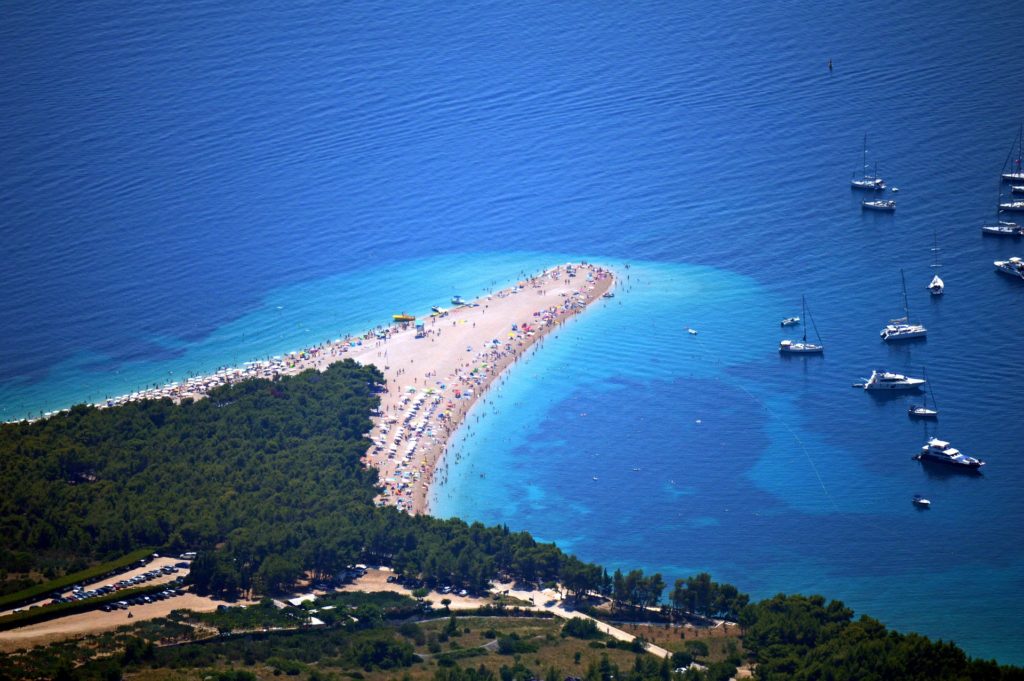 We are departing from one of Croatia's most popular destinations, Split, to visit one of the country's hidden gems, the island of Brac. The picturesque harbour town of Bol is the main attraction here, famous for its stunning beaches. With its pointed hat shape and its heavenly scenery, Zlatni Rat beach (meaning 'Golden Horn') is perhaps the most beautiful one in the Adriatic sea. Docking here is highly recommended, as are water sports if you are into that sort of thing, as the area is very popular among boaters seeking an extra thrill. Fun fact: the local stones have been used in the construction of no other building than the White House.
Day 2: Bol-Hvar: (6.5 miles)
Hvar is the metropolis of Croatian nightlife, sort of Ibiza-in-Dalmatia and not a stop to miss if you set off for a sail tour in Croatia. Regularly listed in the top 10 of the most beautiful islands in the world, it combines the rough beauty of the Gothic period and the elegance of the Renaissance. Although the marinas here tend to be crowded in the summer, you can always find a docking post if you opt for a boat hire in Croatia. For extra thrills, head for the Pakleni Islands (also known as Hell's Islands). Only half an hour from Hvar by boat, they feature beautiful coves and pine forests surrounded by turquoise waters that will make your day.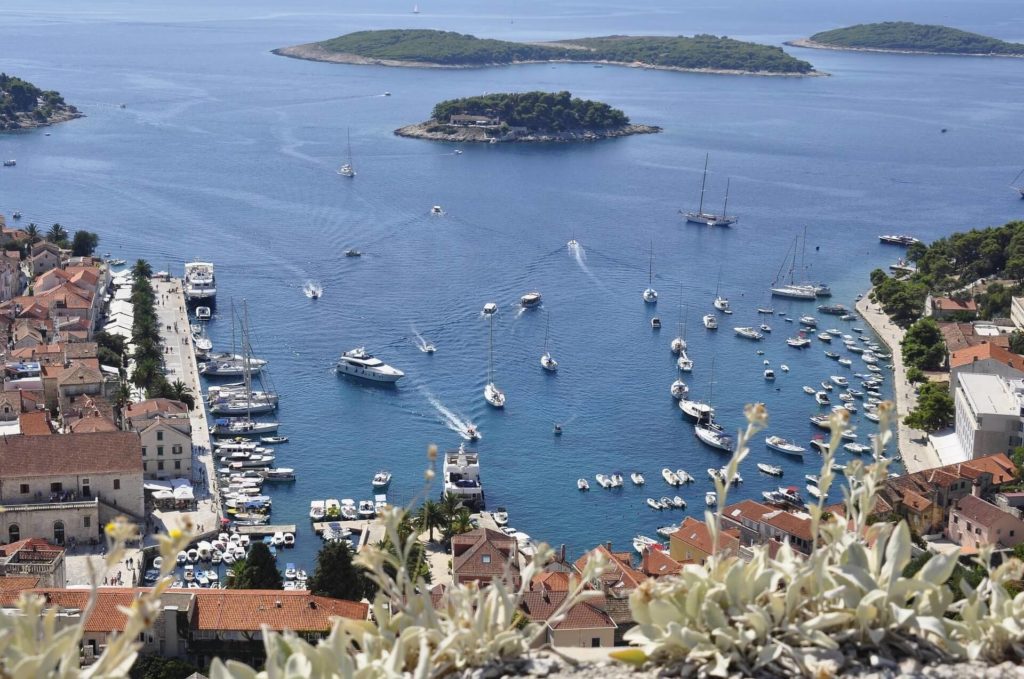 Day 3: Hvar-Korcula: (24.5 miles)
A beautiful island, Korcula, displays a wonderful mix of Slavic and Mediterranean culture, architecture and cuisines. Its old town has managed to withstand the vagaries of history as a monument to hidden Croatia and its unspoiled beauty. The deep and easily accessible creeks of the island of Scedro is a perfect place for quick stop when sailing between Hvar and Korcula. When you reach the shores of your destination for the day, take the time to observe the landscape, a fine sample of Croatia's natural, almost wild beauty.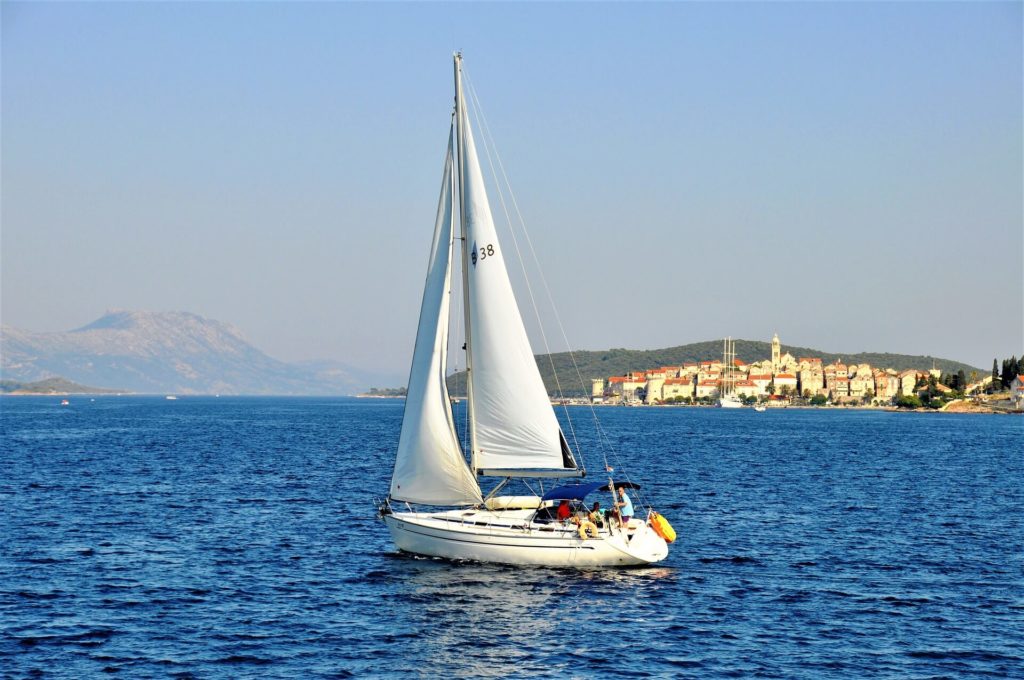 Day 4: Korcula-Pomena: (14 miles)
At the port of Pomena, a sailboat looks like a king triumphantly overseeing his subjects. Sailors arriving to the island of Mljet, a ture gem of the Adriatic, come across a green paradise. One third of the island is a national park, which means that you may come across rare animals freely roaming in their natural habitat. Although it is unusual to find it on sandy beaches, the local mouflon (a wild sheep with rams) is the island's superstar. Another attraction are the island's famous salt lakes. Not surprisingly, the island's nickname since ancient times is 'the green island' as mother nature is here at its brightest and greenest.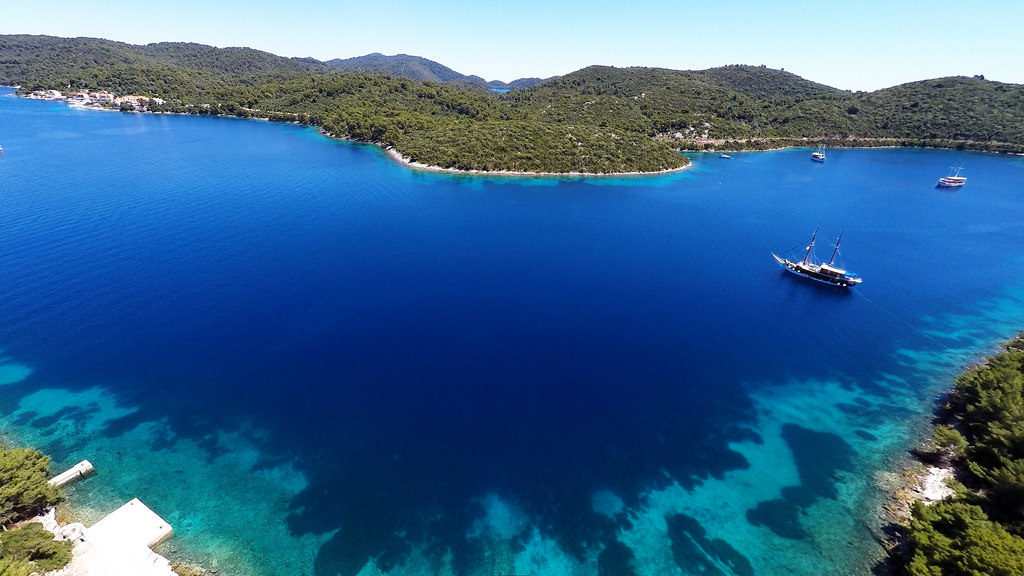 Day 5: Pomena-Dubrovnik: (34 miles)
If Europe was a theme park, Dubrovnik would be the main attraction. Sure, it's very crowded it in the summer. But don't panic, with a boat hire in Croatia you can explore Dubrovnik at your own pace. The city and its picturesque landscape of  red tiled roofs and gracious ramparts will remind you of  Game of Thrones, partly filmed here. Don't miss the opportunity to enjoy a stroll around its alleyways and a tour around the small islands nearby Dubrovnik.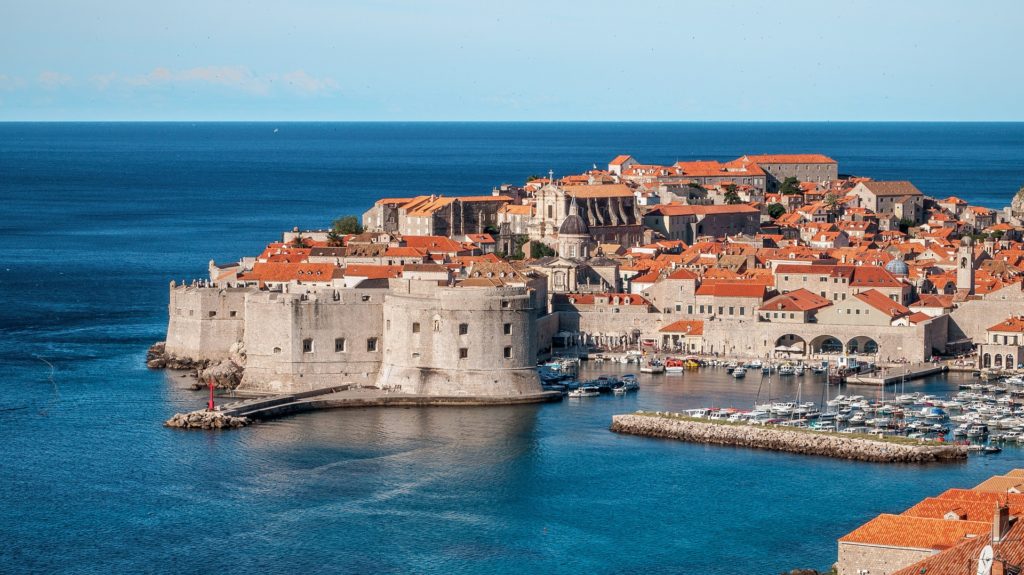 Day 6: Dubrovnik-Pucisca: (72 miles)
It's time to head back to Split to end this wonderful sailing tour in Croatia. On your way to Split, a stopover in Pucisca on the northern part of the island of Brac is a must. The town is located in a natural bay protecting boats from the strong northern wings in the winter. It boasts no less that thirteen forts, of which four are still used. No wonder why its nickname is 'Fort Port'.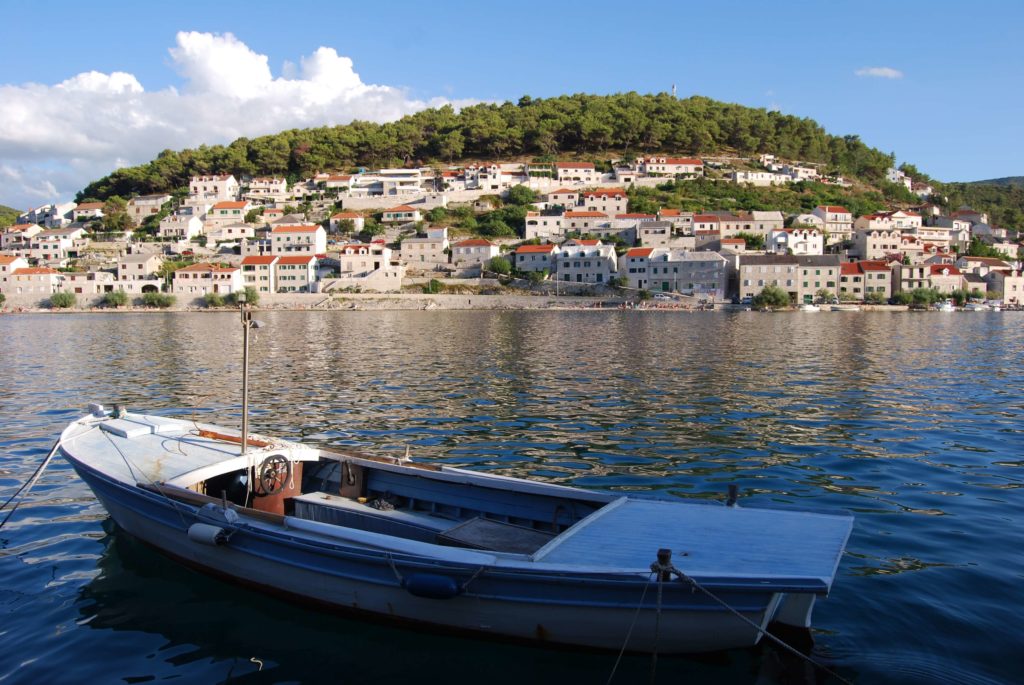 Day 7: Pucisca-Split: (17 miles)
The last day of our Adriatic adventure takes us back to where it all started: Split. A quick stop in the picturesque village of Slatine on the island of Ciovo is highly recommended before you reach Split. You can end your trip in Croatia on a high note with a plunge in the depths of history: Diocletian's Palace, of recent Game of Thrones fame, epitomises Croatia's long history and unparalleled beauty.