Share the post "Hire a boat in Corsica, a hidden treasure in the Med"
Our blog is the ultimate guide of all things travel, from top destination ideas to advice on boat rental and the inevitable bits and pieces from our platform. And what's a better way to start than a guide of top summer destinations? So let us take your hand and give you a good reason to hire a boat in Corsica. Napoleon's birthplace is a hidden gem in the Mediterranean that can take your breath away with its mesmerising beauty!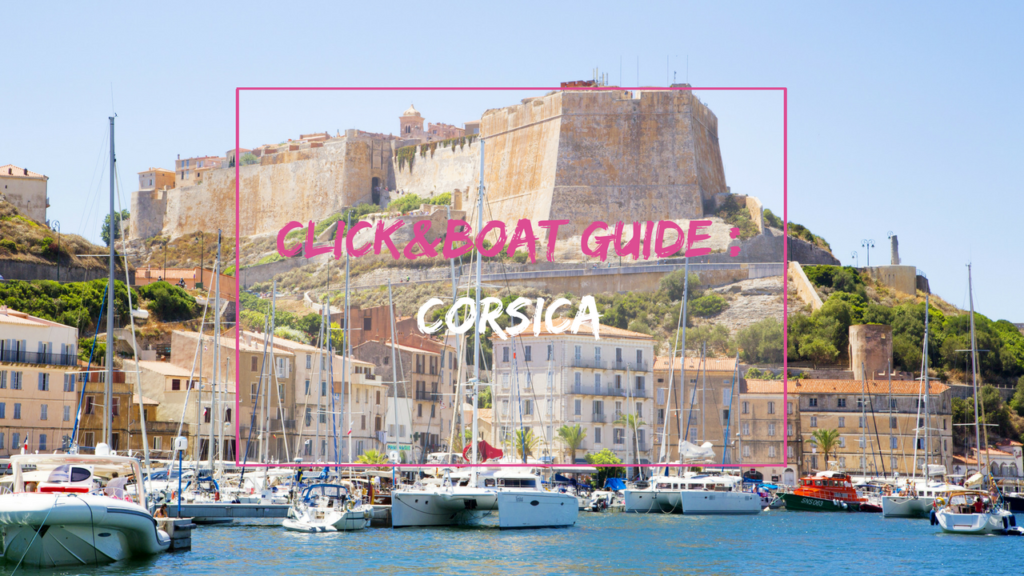 Everything about Corsica
Area: 8,680 km2
Government: Single territorial collectivity of France
Marinas: Ajaccio – Tino Rossi, Bastia – Toga, Bonifacio, Calvi, Cargèse, Girolata, Ile Rousse, Macinaggio, Porto-Marines, Porto Pollo (Serra di Ferro), Porto-Vecchio, Propriano, Saint-Florent, Sant Ambroggio, Solenzara, Taverna, Tizzano and the Old Port of Bastia.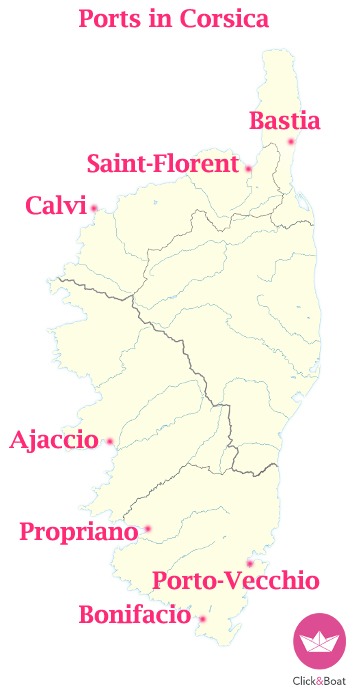 Top locations: Calvi, Cap Corse, the Gulf of Porto, the Sanguinaires Islands, the GR20 stages, the cliffs of Bonifacio, Ajaccio, the Calanques de Piana, the Capo Rosso, the Lavezzi islands, the Alta Rocca area , the island of Pietra, the archaeological site of Cauria, Corte and the nature reserve of Scandola.
Nearby destinations: Sardinia, Sicily, Northern Italy (Genoa), Marseille, Cannes.
Weather: Mediterranean climate. Average temperatures: 24 ° in June, 27 ° in July, 27 ° in August and 26 ° in September and 23 ° in October. The best time of the year for a trip to Corsica is from early May to late October.
Distance: Calvi-Cargèse: 35 miles; Cargèse-Ajaccio: 25 miles; Ajaccio-Propriano: 25 miles; Propriano-Bonifacio: 32 miles; Bonifacio-Porto-Vecchio: 25 miles; Porto-Vecchio-Bastia: 75 miles; Bastia-Macinaggio: 18 miles; Macinaggio-Saint-Florent: 28 miles; Saint-Florent-Calvi: 30 miles.
Why you should hire a boat in Corsica
Our favourite: Visit the Scandola nature reserve, a sublime landscape of rugged, steep cliffs. You will have to pass through the famous creeks of Piana: reddish mountains that land graciously onto the sea – an incredible view by all means! And then there is"Tavonu"- that is local slang for a series of holes on the rock shaped by millions of years of erosion, offering you a unique glimpse of Corsican deep blue. And don't forget to visit the marina at Gulf of Porto, recognised as a UNESCO natural heritage site.
How to get there: by plane (airports in Bastia, Ajaccio, Calvi and Figari) or by boat (hire a boat in Corsica or use the local ferry). You will find there several options for accommodation, such as Sun Location with its more than 500 rooms  for all budgets.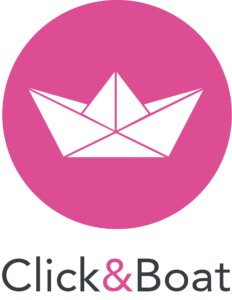 3 reasons to hire a boat in Corsica

You just need a change of scenery, and Corsica is different from anything else you have ever seen.

Cherish the island's unique culture and tradition that pleases the eye and, occasionally, your taste buds too.

Enjoy breathtaking sceneries at all times of the year, as land and sea meet at their finest in the birthplace of Napoleon.