Share the post "7 Little Known Places in Miami to Visit by Boat"
With miles of marinas, countless beaches, sunshine throughout the year, and a vibrant nightlife, Miami is the perfect destination for a boat trip. Miami, known as the Magic City, attracts over 14 million tourists every year – the wise ones rent a boat in Miami to explore its well-hidden corners.
Once a mangrove swamp, this unique city has evolved into a tourist paradise with stunning beaches including the famous South Beach, known as America's Riviera and rated as the top beach in the United States by Travel Channel. Miami is home to several hidden gems that even the most seasoned tourists haven't heard of.
So here is a list of seven little known places in Miami that you can't miss on board your boat rental with Click&Boat.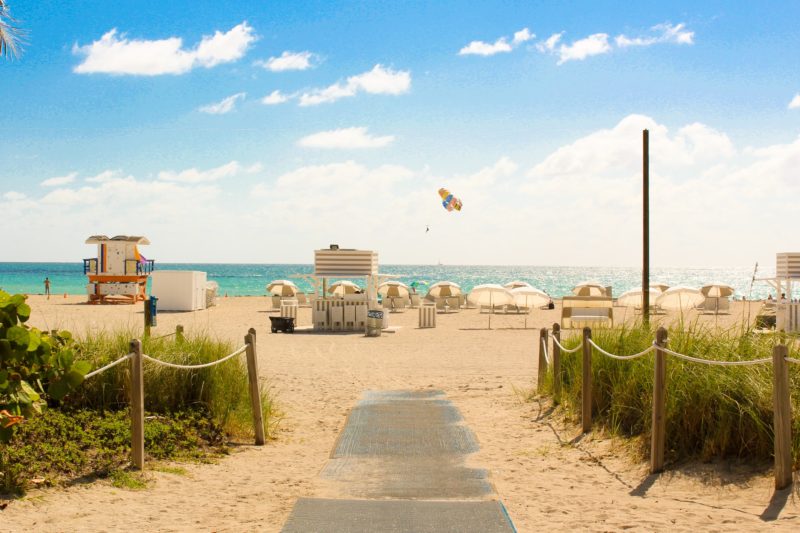 Our Favorite Places in Miami to Set Sail to:
Caladesi Island State Park,
A Little Paradise
The renowned ecologist Stephen Parker Leatherman ranks this hidden paradise as the seventh best beach in the US. Caladesi Park island is one of the few relatively unknown islands along the Gulf Coast, accessible only by boat or a ferry from Dunedin. A boat tour from Miami to Caladesi Island offers you a great view of the island's crystalline sandy beach and sparkling, transparent waters. This is a place that should be on the top of your list the next time you rent a boat in Miami.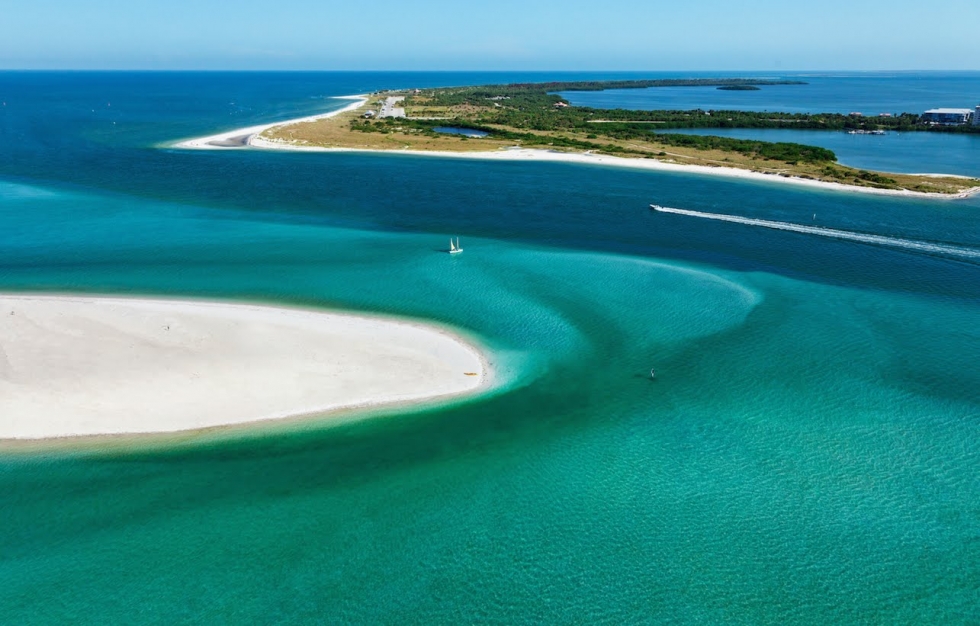 Oleta River State Park,
A Green Oasis
Another gem hidden under the shadow of downtown Miami, Oleta Park offers a spectacular view to the waterway, surrounded by a natural oasis of hardwood hammocks and mangroves. It's the largest urban park in Miami, ideal for a day out with your family. Oleta Park beach is also an adventurer's heaven, suitable for various water actives such as kayaking, canoeing and fishing.
North Shore Open Space Park,
A Hidden Pearl
This relatively unknown beach, voted as the best beach by local publications for its free green spaces and lovely walk trails, is perfect to avoid the crowds gathering in South Beach. The North Shore Beach is surrounded by lush mangrove shrubs, while the North Shore Park is a perfect blend of impressive background of crystal-clear waterfront and smooth beige seashore. In other words, it's one of those places in Miami that you can't miss, especially if you're interested in spending time with family and friends.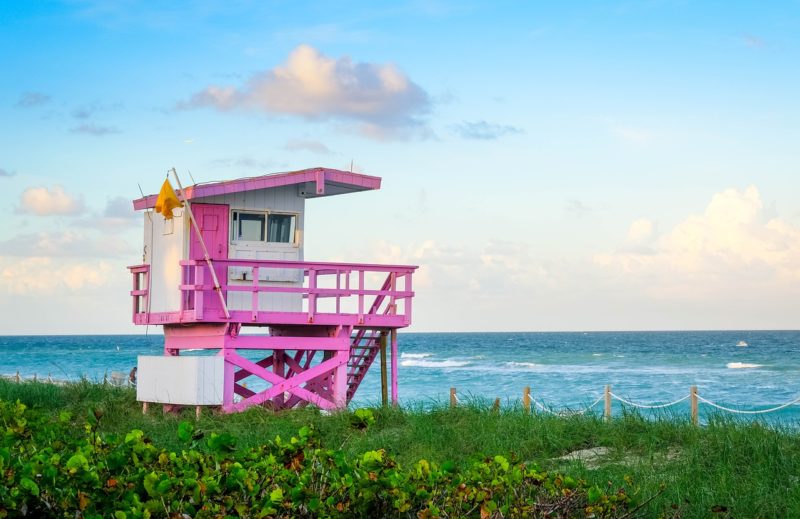 Matheson Hammock Park,
The Local's Favorite Spot
This 130-acre waterside park just south of Coconut Grove is owned and managed by Miami-Dade County. Matheson park is a popular spot among locals for its calm sea breeze, dinner places and kite-boarding facilities. Its picturesque landscapes and long natural trails are great to visit with friends and enjoy a picnic by the scenic lakeside pavilion.
Homestead Bayfront Park,
A Tropical Paradise
Located north of the Florida Keys at the heart of Homestead, the Homestead Bayfront Park boasts a great sample of the tropical settings which have made Florida Keys popular among tourists. The park is a perfect place to visit if you rent a boat in Miami, as it is equipped with a dock for boats to fuel up. A great way to explore the Park is to take your boat to Elliott Key, a beautiful island nearby.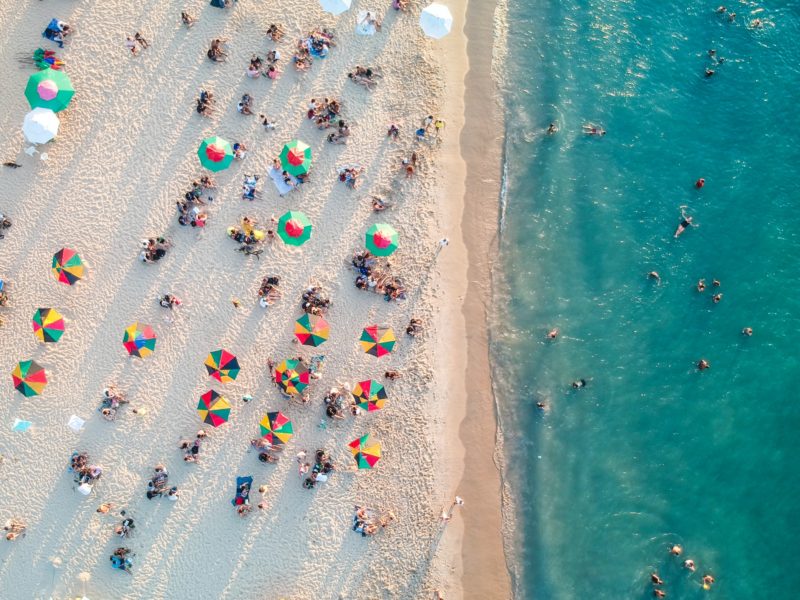 Bill Baggs Cape Florida State Park,
The Perfect Escape
Named after Bill Baggs, editor of The Miami News, this park has been recognized by Forbes as home to the 7th best beach in the country in 2013. Overshadowed by the popular Crandon park beach, it remains little known to tourists. Consisting of more than a mile of sandy Atlantic beachfront, the park is full of picnicking and camping spots. The key attraction is the lone lighthouse, built in 1825-the oldest standing building in Miami-Dade County. Overall, a great place to enjoy a calm vacation while boating around Florida.
Haulover Beach Park,
A Surfer's Dream
Haulover Beach Park is one of the two public beach parks operated by Miami-Dade County. Located just a few miles north of Miami Beach, between Bal Harbor and Sunny Isles Beach, this 177-acre park with 1.4-mile beach park is relatively well known, but not enough to reach the popularity of other places in Miami. The park's pristine white sandy coastlines, open ocean surfing fame and beautiful coastal vegetation is largely ignored by many tourists who continue to flock other famous beaches in Miami, Florida.