Share the post "All you need to know about sailing in the Balearic Islands"
This week Click & Boat takes you to the Balearic Islands, Spain's brightest gems. Crazy parties, remote coves for sailors who want to explore the length and breadth of this small archipelago, and hundreds of islets lending themselves to a unique boating adventure. What else do you need for an unforgettable holiday? And what about the endless sunshine, ensuring that you will get back home with a tan?
Do you need a skipper when sailing in the Balearic Islands?
If you are a qualified skipper you can opt for what is called 'bareboat yacht charter', ie a yacht charter in the Balearic Islands without a skipper. Sailing in the Balearic Islands without licence in legal, as long as your vessel is shorter than 5 meters if it's a motor boat, or 6 meters if it's a sailboat. You can sail only during the day and only within 2 miles from the coast.
If your boat flies a flag from another EU country, you need to have a skipper license issued in the charterer's country. UK boaters holding the RYA Day Skipper International Certificate of Competence (ICC) or an equivalent licence from a sailing school in the European Union wouldn't have any problems in most cases; check our boat licence guide for more details.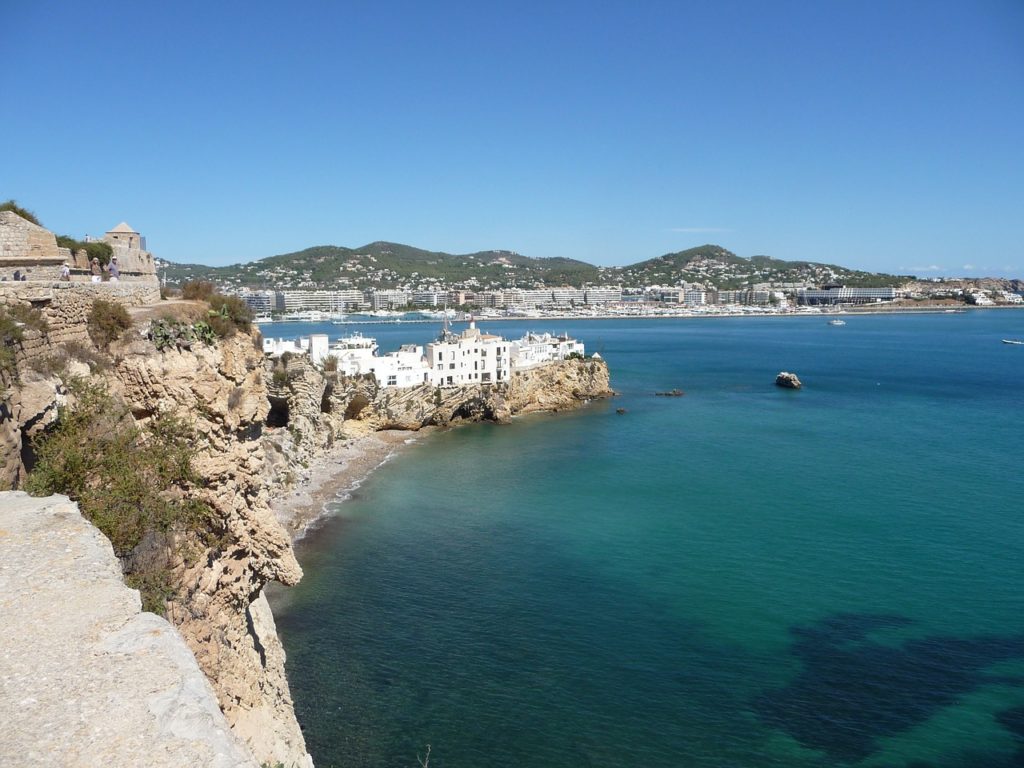 How much you will pay to hire a boat in the Balearic Islands
Sailing in the Balearic islands on a sailboat can be cheaper than other options. For a sailboat with one or two cabins you can pay anything between £130(€150) and £950 (€1,100) a day, depending on the season. RIBs can cost between £610 (€700) and £860 (€1000) a day, so for a small trip from Ibiza to Mallorca we recommend hiring a small motorboat (without cabin) that can cost you less than €200 a day. Motorboats with one or more cabins start from around £260 (€300) and, depending on the length and model, can cost up to several thousand pounds a day. As for catamarans, whose comfort and speed make them ideal for an island-hopping trip in the Balearic Islands, they cost between £300 (€350) and £1,750 (€2,000) a day. Fuel can cost around £130 (€150) , but in some cases it's included in the price of a yacht charter in the Balearic Islands. Note that during high season the majority of boat owners rent out their vessels only for a full week, usually from Saturday to Saturday.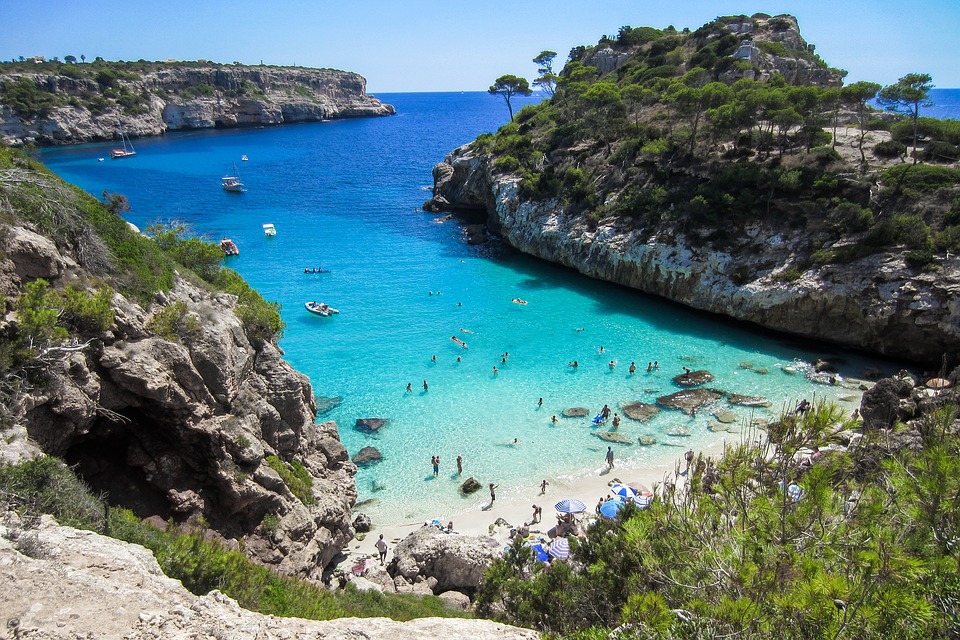 What's the best part of the year to charter a yacht in the Balearic Islands
As in most parts of Spain, high season in the Balearic Islands begins in late June or early July and ends in late August. However, the weather is favourable for a sailing trip from late April until the end of September and you can always find some good off-season deals.
Where to dock
The Balearic Islands are home to some of the Med's most modern marinas for yachts of all sizes.
In Ibiza: Marina Ibiza (Ibiza Town), Marina Botafoch (Ibiza Town), Puerto de Sant Antonio de Portmany (San Antonio), Marina Santa Eulalia (Santa Eulalia del Riu).
In Mallorca (also known as Majorca): Marina Port de Mallorca (Palma de Mallorca), Alcudiamar (Alcudia), Marina Palma de Cuarentena, Club de Vela Puerto de Andratx (Andratx)
In Menorca (or Minorca): Fornells Port (Fornells), Port Mahon (Mahon)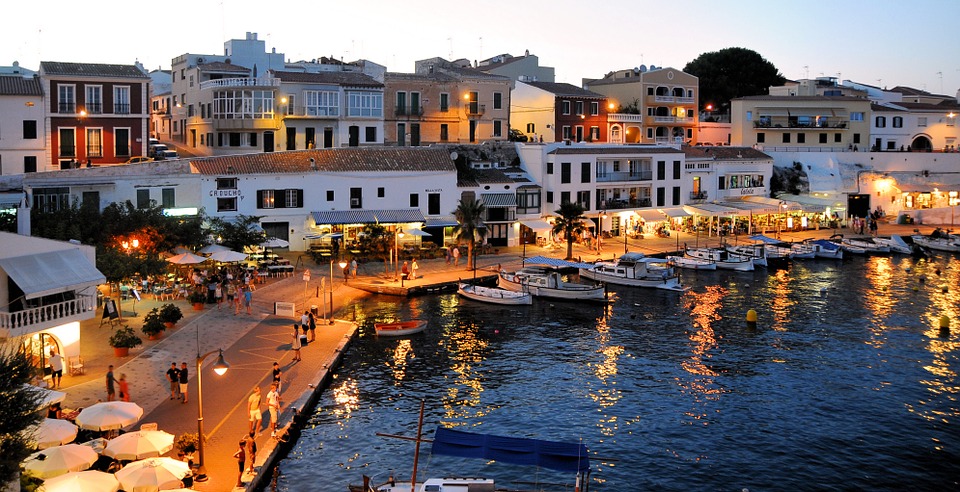 What's nearby?
In Spain, you can sail to Barcelona, Valencia, Alicante, Benidorm, Cartagena, Tarragona. France is not far either, particularly Marseille, Toulon, Hyères and the Golden Isles. For a longer trip, head to Sardinia (Alghero, Stintino) or Corsica.
Weather
As you can guess, the climate on the Balearic Islands is Mediterranean, which means that the average temperature is 23 ° in June, 25 ° in July, 26 ° in August. Even in September it's 25 °, so not bad for a trip in this beautiful corner of Spain.
Nautical distances
The shortest distances between many of the Balearic Islands make this archipelago the perfect destination for an island hopping trip. Palma Mallorca-Ibiza: 64 miles; Ibiza-Formentera: 19 miles; Formentera-Cabrera: 74 miles; Cabrera-Palma From Mallorca: 29 miles; Palma de Mallorca – Alcudia: 27 miles; Alcudia-Mahón: 50 miles; Ibiza-Barcelona: 145 miles; Ibiza- Valencia: 90 miles; Ibiza-Benidorm: 80 miles; Mahón-Alghero: 192 miles.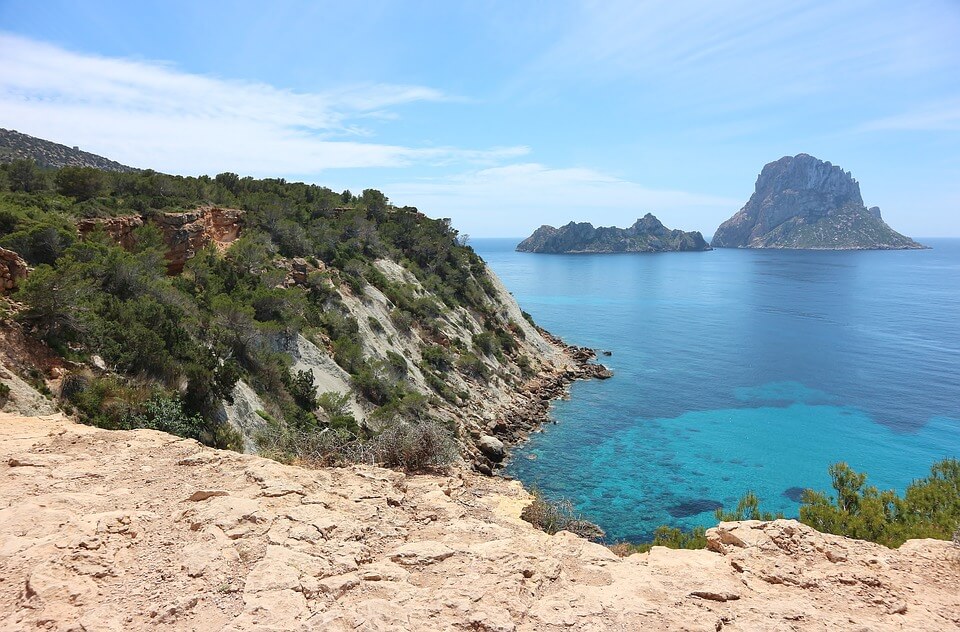 What to do
Mallorca, Ibiza and Formentera are home to several sandy beaches, picturesque towns and remote calas (coves) to enjoy the Mediterranean sun. Here are just a few of them:
Mallorca
Bask in the sun in Palma de Mallorca (capital and biggest town of the island)
Discover the otherworldly caves of Drach in Sóller
Visit the Valldemossa Charterhouse, a splendorous palace in Valldemossa
Explore the uninhabited island of Sa Dragonera
View the sunset in Cap de Formentor, the eastern end of Majorca's Formentor peninsula which the locals have named "meeting point of the winds"
Visit the sanctuary of Sant Salvador (Felanitx)
Admire the unspoiled nature in the Cabrera National Park
Soak up sunshine in Cala Ratjada and Can Picafort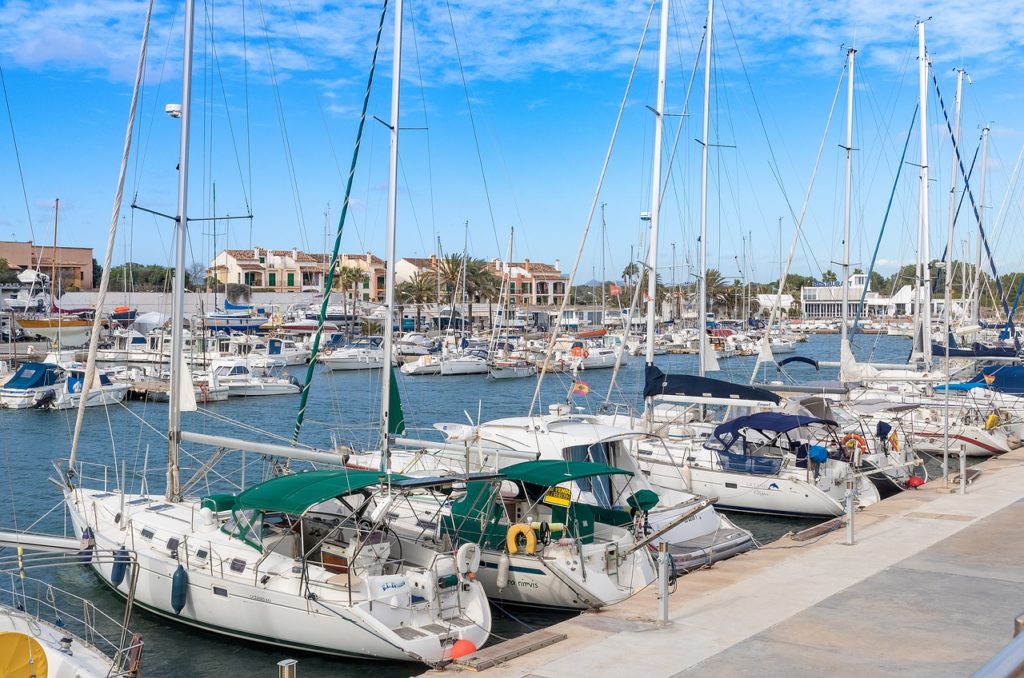 Menorca
Visit the famous Port Mahon
Travel back to a time of knights at Isabel II Fortress
Bask in the sun in Cala Macarelleta
Admire the ancient megaliths in Torre d'en Galmes
Walk on the ancient path of Cami de Cavalls
Swim in the crystal clear waters of Cala Macarelleta
Check out the lighthouse Faro de Favàritx
Visit the picturesque Ciutadella de Menorca
Ibiza
Swim in the crystal clear waters of Cala Vadella
Practice your snorkelling skills in Playa Cala Xarraca
Relax in Las Salinas, a long stretch of sandy beach
Explore Cala Comte (Platges de Comte)
Party the night away in some of Ibiza's most famous clubs: Amnesia, Privilege and Sankeys
Chill out in the famous bar Cafe del Mar in Sant Antoni
Visit the small rock island of Es Vedra
Sail to the uninhabited island of Cabrera
Formentera
Check out the view from the stunning lookout Mirador Es Colomer Formentor
Enjoy the serenity of Cala Saona
How to get there
You can reach this sunny corner of Spain by plane (airports of Palma de Mallorca, Ibiza and Mahón and on the island of Menorca) or by boat (yacht charter from Barcelona or local ferry).