Share the post "Discover Greece's most beautiful beaches with a yacht charter in Crete"
With one of the world's longest coastlines and thousands of islands to explore, Greece is a dreamy boating destination. Crete, Greece's biggest island on the southern edge of the Aegean Sea, is in a league on its own. Its rich history, unique culture and idyllic beaches will make you fall in love with this Mediterranean gem.
Sailing around the island may take you two to three weeks, but a yacht charter in Crete is worth the trouble, as you will have the opportunity to discover remote beaches and beautiful coves. You can start your trip with a yacht charter in Chania, the island's second biggest city – and arguably the most beautiful one – on its northwest edge. Its Venetian harbour will enchant you, while its beaches (check Chrisi Akti, Falassarna and Elafonisi) will remind of you of more exotic places in the Caribbean. Elafonisi in particular is an idyllic place of azure hues, often included in lists of Europe's top beaches.

Visit Balos, a dreamy beach, with a yacht charter in Crete
From Chania you can sail westwards towards one of the Mediterranean Sea's most beautiful beaches, Balos, in a lagoon mainly accessible by boat. Located in the westernmost tip of Crete, it's a sandy beach famous for its crystal clear waters and scenic landscape. If you opt for a yacht charter in Crete in July or August, make sure that you visit Balos early in the morning, before the local ferries bring over thousands of tourists.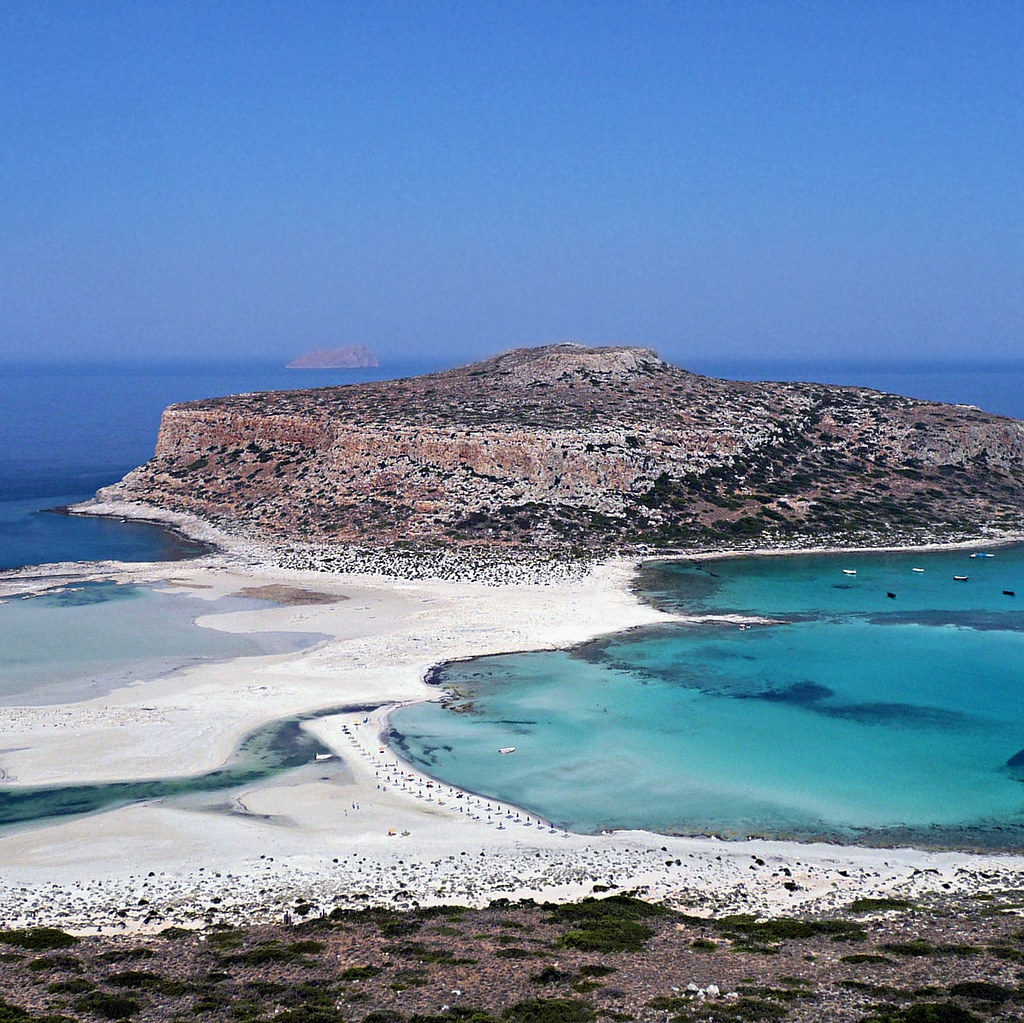 From there you can head southwest towards Paleochora and Agia Roumeli, both equally picturesque and beautiful towns. Hiking lovers may opt to cross the famous Samaria Gorge nearby, where they may encounter a Kri Kri, a local goat that can only be found in Crete.
Your next stopover could be the town of Hora Sfakion whose rugged beauty will take your breath away. Isolated and notoriously difficult to access, this picturesque town is famous for its delicious cuisine. With a yacht charter in Crete you will also have the opportunity to visit the nearby village of Loutro. It is accessible only by boat, which offers to this unique place a traditional allure that you will rarely find anymore in other parts of Greece. And if you want to sail the extra mile, head even further south to the small, tranquil islet of Gavdos – Greece's and Europe's southernmost point!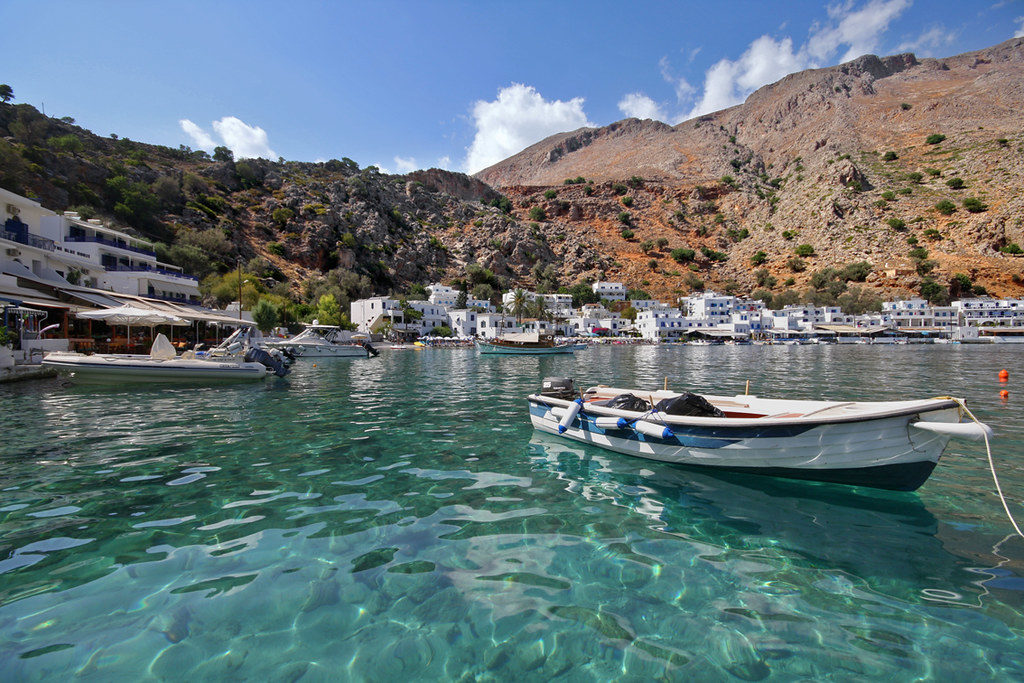 One the sharp edge of Crete's heel-shaped southern coast you will find Matala, famous around the world in the '60s and '70s for the hordes of hippies that flocked to this idyllic place to find peace and love. The beaches are lovely too, and you may encounter some of the last hippies living there.
Heading eastwards you can dock in Ierapetra or Makris Gialos. Eastern Crete is famous for its rugged beauty and also less touristic, offering you the opportunity to explore unspoiled coves. You may admire the remnants of the Minoan civilisation in Zakros on the eastern tip of the island, as well as the beach of Vai, renowned for its palm forest.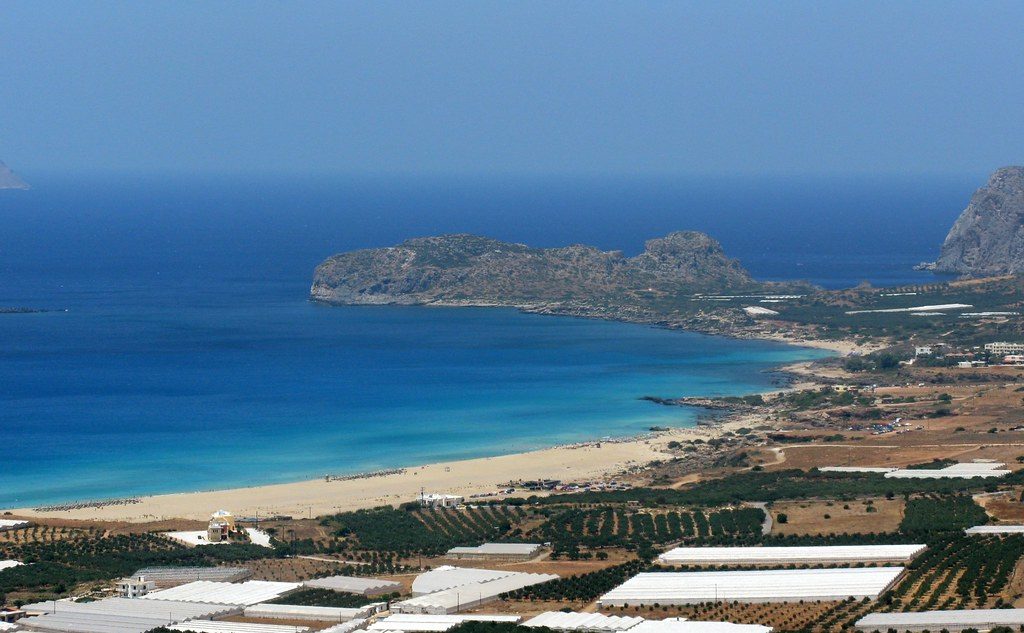 From there you can sail to picturesque Siteia or cosmpolitan Elounda, home to the island's most prestigious hotels and modern marinas. Not far from Elounda is the islet of Spinalonga which once hosted the island's leper colony and was also the setting for Victoria Hislop's acclaimed novel The Island.
The last bit of your trip before you head back to Chania can include stopovers at the island's biggest cities: Agios Nikolaos, Heraklion (the island's capital) and Rethimno. Although quite crowded in the summer, they can offer you a final whiff of the Cretan spirit and unique way of life, before you leave this stunning island.