Share the post "Discover the famous Massif des Calanques with a Yacht Charter in Marseille"
When in France, all roads lead to Marseille, a port city famous for its Greek origins, sailing tradition and hospitable people. It's also the starting point for a sailing tour in the Mediterranean that can take you from the gems of the French Riviera – including Nice, Cannes and Monaco – to Corsica or Sardinia. With a charter a yacht in Marseille you can also visit the famous Massif des Calanques, an almost otherwordly scenery of rugged rocks landing graciously onto the Mediterranean blue.
Discover Marseille
Area: 240,6 km2
Status: Commune in France. Marseiile is the biggest city in the Bouches-du-Rhone and Provence-Alpes-Côte d'Azur regions
Marinas: Le Vieux-Port, L'Estaque, La Pointe Rouge, Le Frioul, Callelongue, Les Croisettes, L'Escalette, la Fausse Monnaie, Les Goudes, La Madrague de Montredon, Malmousque, Morgiou, Sormiou, Le Vallon des Auffes.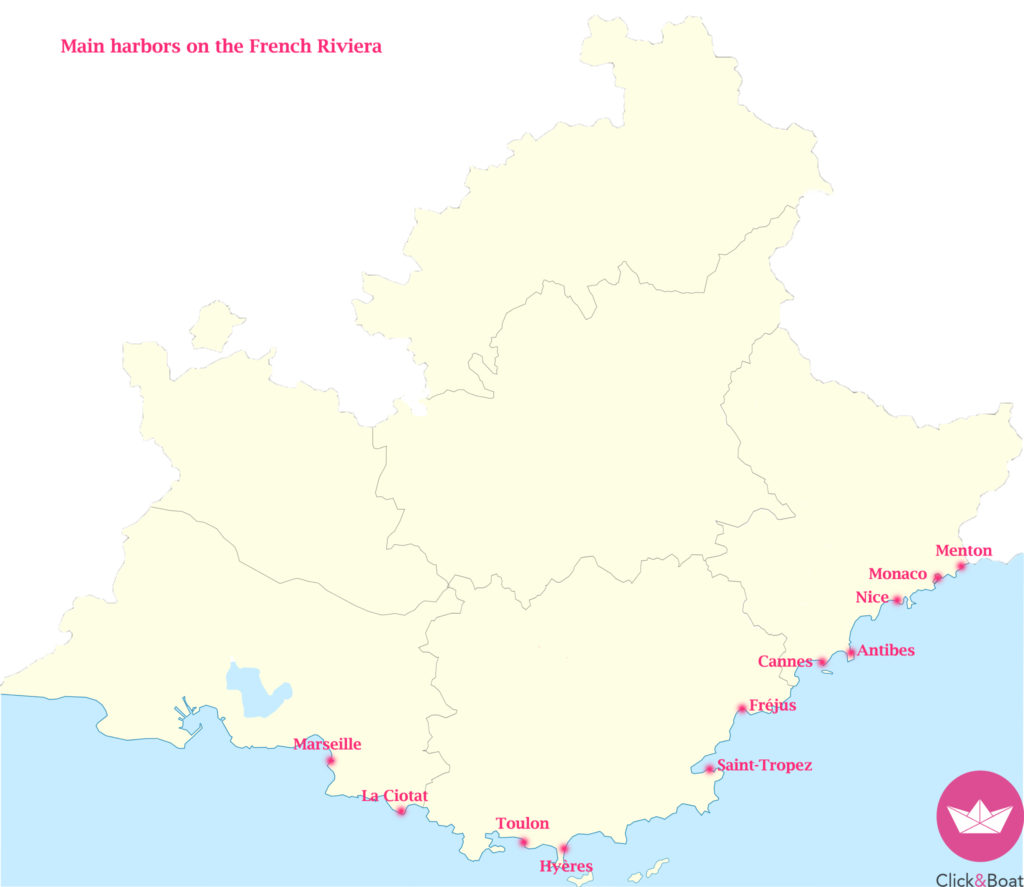 The old port (Le Vieux Port) is an emblematic place to dock you boat in Marseille. The famous church of Notre-Dame de la Garde towers over the city's largest marina. Even today the old port is deemed to be the heart of this bustling city, welcoming sailors from all over the world. Take some time to have a cup coffee at one of the cafes nearby or try the city's iconic anise-flavoured spirit, Pastis, and have a chat with the locals.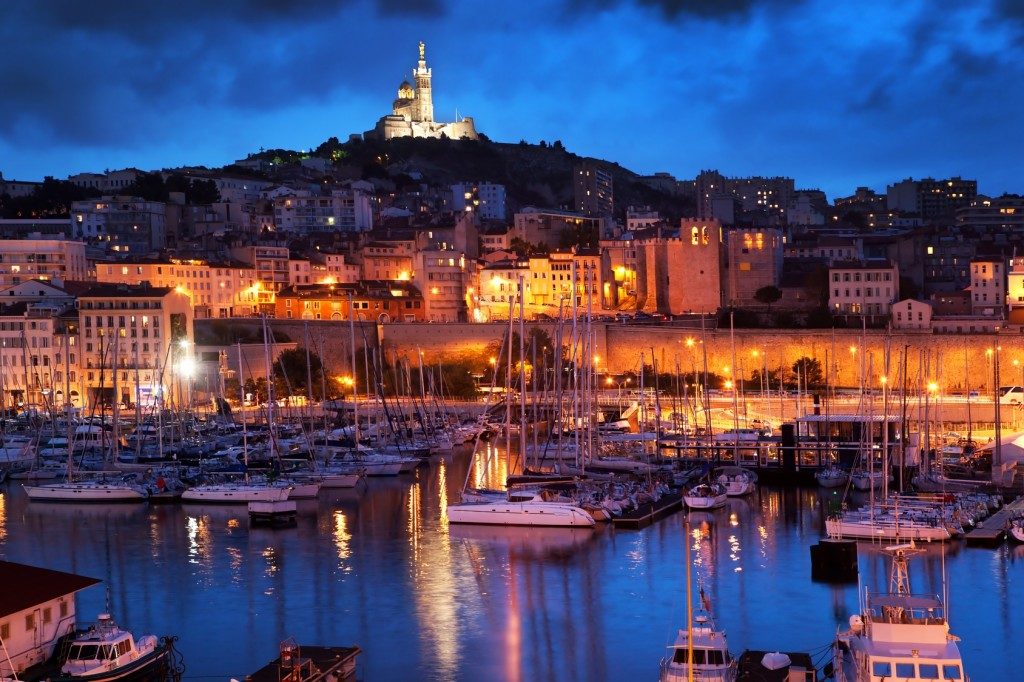 Highlights: Basilique Notre-Dame de la Garde, The Massif des Calanques (Port-Miou is also located in the

communes of Cassis), The Château d'If, The Vieux-port de Marseille, Longchamp Palace, Borély Park, Abbaye Saint-Victor, Fort Saint-Jean, The museum of European and Mediterranean civilizations (MUCEM), Orange Velodrome stadium (build for the 1938 World Cup), The Navy Museum, The Museum of Natural History.
Nearby points of interest: La Ciotat, Toulon, Hyères, Saint-Tropez, Fréjus, Cannes, Antibes, Nice, Monaco,

Menton, île des Embiez, Agde, Sète, Corsica, Spain (Barcelona), The Balearic Islands (Ibiza, Majorca, Menorca) Italy (Sardinia, Tuscany, Genoa).
Weather: Warm temperature climate. The average temperature is around 16° in May, 18° in June, 24° in July, 25°

in August, 23° in September and 19° in October. The best time to charter a yacht in Marseille: the beginning of June to the end of September.
Sailing distances: Marseille-Toulon: 46 miles; Marseille-Cassis: 15 miles; Marseille-Les Embiez: 29 miles;

Marseille-La Ciotat: 20 miles; Marseille-Porquerolles: 50 miles; Marseille-Le Lavandou: 63 miles; Marseille-Barcelona: 183 miles; Marseille-Calvi: 155 miles; Marseille-Monaco: 93 miles.
Our pick: A visit to the Calanques is a must if you are in Marseille or anywhere else in the French Riviera.

Stretching along a coastline of 20km, these famous white cliffs rise dramatically out of the sea. What else do you need for the perfect selfie from the deck of your yacht? From Saména in the West to Port-Miou, the area is also a great spot for hiking, picnics and relaxing.
How to get there: by plane (airport Marseille-Provence), by car (775km from Paris, 314km from Lyon, 646km to

Bordeaux), or by boat (rent or charter).

3 reasons to visit Marseille

It's a city full of surprises. Everytime you visit you find something new.

It's close to the magnificent Calanques, a masterpiece of mother nature.

From Marseille you can set sail for a unique cruise in the South of France.