Share the post "The Bahamas sailing bucket list for explorers"
If you're looking for a slice of paradise, you'll find it in the form of an archipelago with nearly 700 islands spangled across the North Atlantic and caressing the edge of the Caribbean Sea. Despite its tumultuous history full of pirates and smugglers, The Bahamas is now one of the biggest tourist destinations in North America. Once you visit, it won't be hard to see why people love these islands! Get in touch with nature, learn about local history, swim in sparkling water or simply relax on powderlike sands; there's something for everyone in The Bahamas. If you want to experience a little bit of everything, a Bahamas sailing excursion is the best way to make the most of a holiday in this magnificent country. Read on to learn about all of the unique activities you can do while sailing in The Bahamas.
See, marine life, reptiles and…..pigs?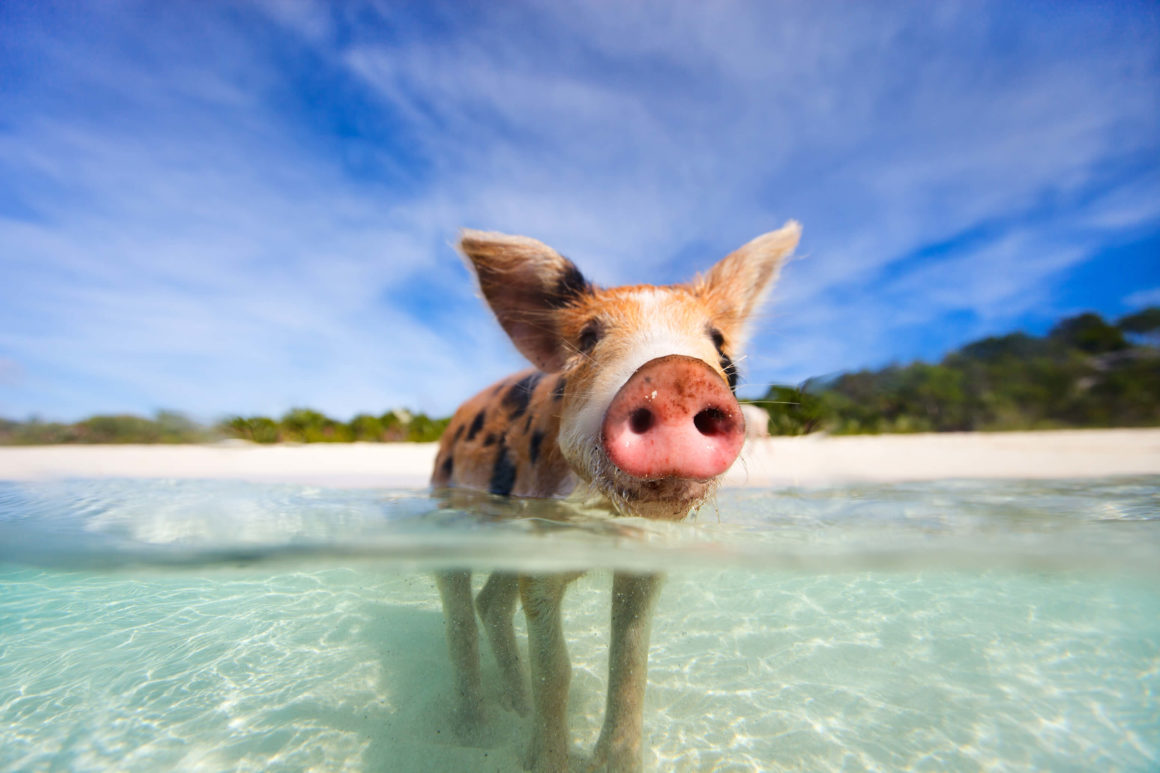 If you're a fan of the underwater world, The Bahamas is the place to be! There are so many extraordinary creatures to discover, and there's no better way to do it than with a Bahamas sailing holiday. There's so much to see under the sea and on land–- so you won't be disappointed.
If you're a thrill seeker, you might be keen on visiting Atlantis Aquaventure on Paradise Island. Take a "Leap of Faith" at this waterpark and ride the vertical slide into a shark-infested tank! If that's too scary for you, you can sail to Compass Cay where you'll get a once-in-a-lifetime opportunity to swim with Nurse Sharks, a calmer and less dangerous species of shark. For more heart-racing adventures, go to Stingray City on Great Harbour Cay. There, you'll learn about the stingrays native to the island as well as hold, pet and feed them. After you've become acquainted, go for a swim alongside these flattened fish!
For friendlier sea creatures head on over to one of the top-rated tourist attractions in The Bahamas: Blue Lagoon Island, which is situated on Salt Cay. This natural wonder is a masterpiece full of pristine white sands, bright blue water and hidden lagoons. You'll be greeted by smiling sea lions and dolphins, and you can even swim with them!
You can find more marine life on the island of Exuma, at the world's first-ever land and sea preserve. On land, you can spot rare Bahamian Rock Iguanas but in the water, you'll find an array of colourful sea critters like angelfish and reef sharks. But the most popular and iconic activity in Exuma doesn't include sea life at all. In fact, many people come to Exuma to see one thing, pigs! Sail a short distance to Outer Exuma and go to Big Major Cay, also known as Pig Beach. This tiny island is ruled by hordes of playful pigs that swim in the water. The pigs are so used to humans that you can swim with them, and take a selfie or two.
Deep dive into the world of watersports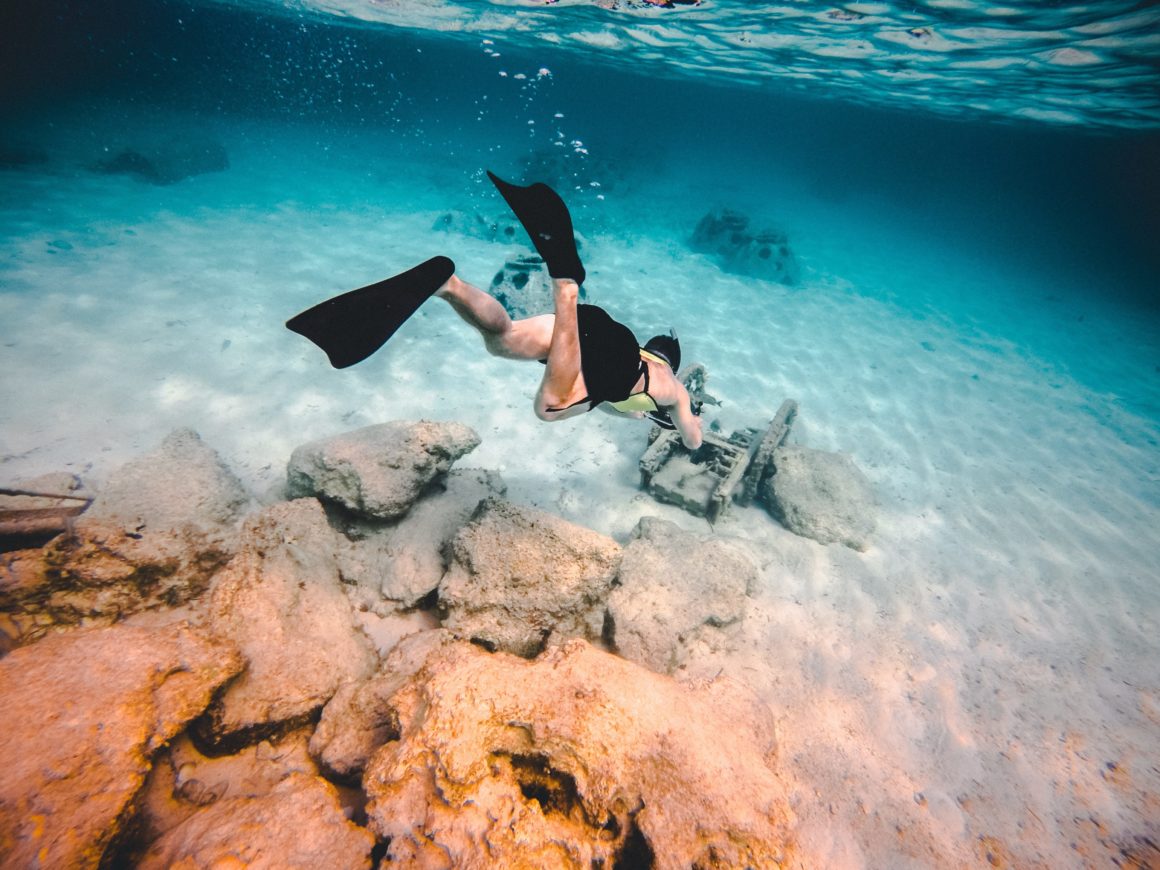 Water sports enthusiasts flock to The Bahamas to get their thrills as it is home to some of the best places for exploring the depths of the ocean and riding the waves! Plunge into your Bahamas sailing itinerary at Andros Great Barrier Reef. It is the third-largest reef on earth graced with magic and mystery–the perfect setting for scuba diving. The underwater holes in the reef host a variety of vibrant parrotfish, trumpetfish and scorpionfish. Diving deeper you can unearth the secrets of shipwrecks that are sure to make your spine tingle! You can also dive in the famous Blue Holes National Park where, as the name implies, you'll see plenty of blue holes and the cavefish lurking inside of them. Experienced divers can rise to the challenge at Dean's Blue Hole, the deepest blue hole known to man.
For people who like to stay a little closer to the surface, The Bahamas is a perfect place for snuba diving! Yes, you read that right. Snuba diving combines the best of snorkelling and scuba diving. To do this, you'll need a long hose, some air cylinders and a raft. You can have the unique experience of diving into the water with the luxury of oxygen, minus the burden of heavy equipment. Just when you thought it couldn't get any cooler, you can also pilot your very own submarine, which looks like a cross between a hazmat suit and a moped. Ride around and realise the wonder of over 2,000 cays, a one-of-a-kind experience you'll only find in The Bahamas!
A Bahamas sailing trip is also great for fishermen; avid anglers come from all over the world to the islands for bonefishing as well as deep-sea fishing. While sailing in The Bahamas you can try your hand at catching yellow tuna, wahoo and marlin fish in the world-renowned fishing spots at the Bimini Islands.
Get in touch with nature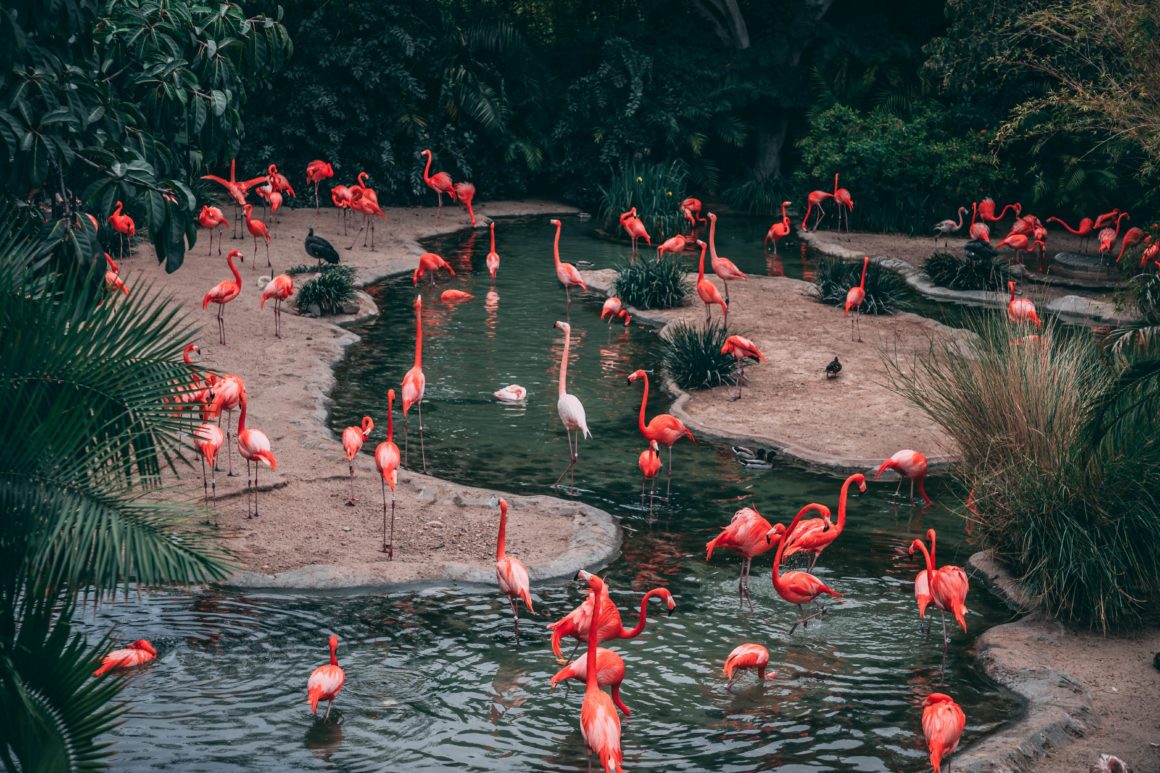 When people think about The Bahamas, their minds might automatically gravitate toward images of sandy beaches and aquamarine water. In addition to beaches, it's also a treasure trove of natural wonder. Go to Ardastra gardens in Nassau and watch the awe-inspiring marching dance from the national bird of The Bahamas: the Caribbean flamingo. You can also feed parrots from the palm of your hand and see other exotic animals like boa constrictors. For an explosion of greenery head to Lucayan National Park. This 40-acre jungle is full of pine forests, mangroves, swamps and beaches. It's also home to diverse bird species and some of the world's longest underwater cave systems!
View the country on through a historic lens…and on the big screen
Historians and James Bond lovers will both find something to love about The Bahamas. The country is a cultural hotspot and the setting for some of the James Bond films. Take a break from the excitement of Bahamas sailing and exercise your sea legs on land. At Clifton Heritage National Park you can unearth the history of archaeological sites as well as the mystery of underwater sculptures and James Bond shipwrecks! For more historical sites visit Fort Fincastle Historic Complex. Here you can learn about the indelible mark that slavery made on the country. At the Wyannie Malone Museum, you can see the country's heritage displayed in photographs, manuscripts and artefacts.
Sample island cuisine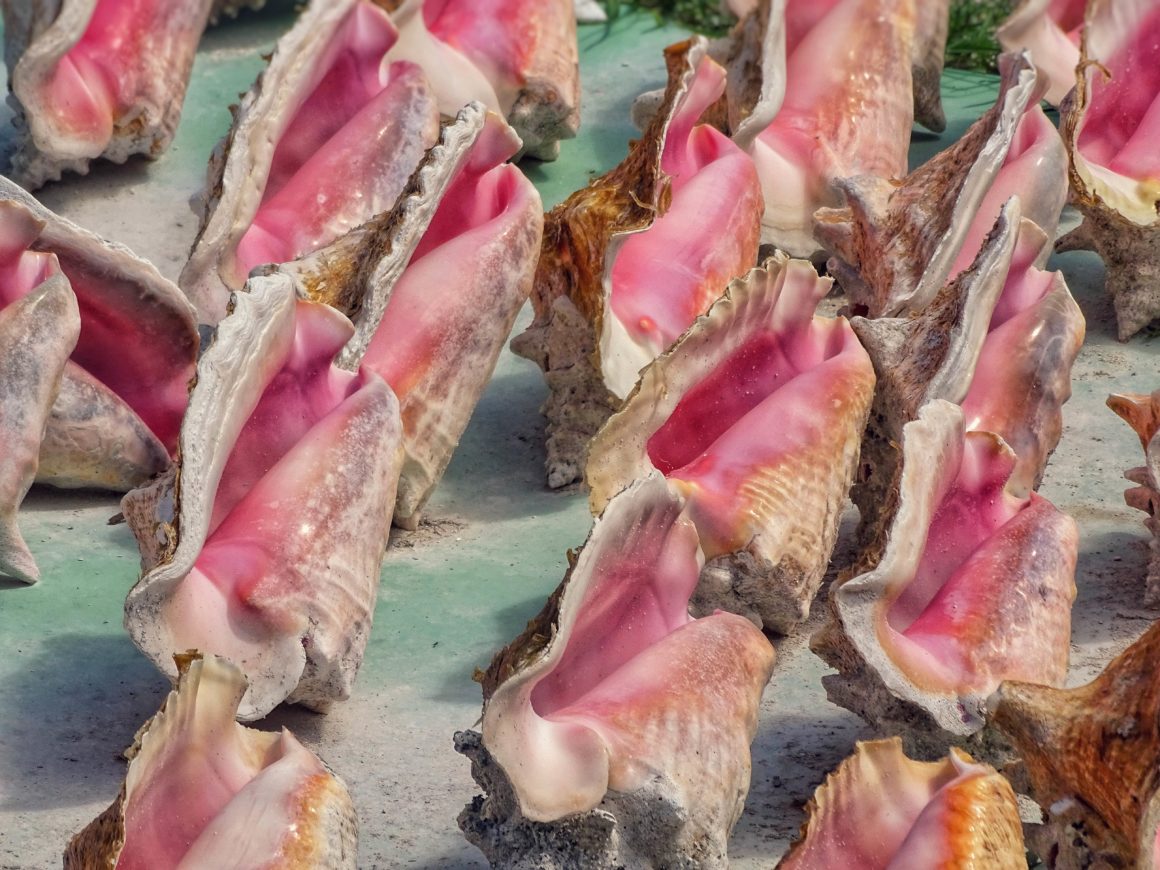 A Bahamas sailing bucket list wouldn't be complete without island cuisine. Food lovers should try some local favourites in Arawak Cay, just a short distance from the capital of Nassau. You can eat traditional Bahamanian fish fry while being entertained by local artists and musicians. If you're feeling a bit more adventurous, you can try conch, a local delicacy. Conch is a type of sea snail that is usually eaten raw, but can also be found fried, buttered or curried. And of course, you'll have to save room for dessert! Try a delicious rum cake to satisfy your sweet tooth.
Glide and unwind at Bahamas beaches
A Bahamas sailing holiday goes hand in hand with beach-hopping and sunbathing on the sand. There are so many beaches on the islands, but here are some of our favourites!
Cable Beach
Pink Sands Beach
Love Beaches
Junkanoo Beach
Tropic of Cancer Beach
Treasure Cay Beach