Share the post "Dubai's Beaches: Breathtakingly Beautiful and Blissful"
Most people see Dubai as a place of style and sophistication, full of luxury shopping, modern architecture and some of the fanciest hotels you could imagine. Luxurious swimming pools and air conditioned rooms that give you a break from the sweltering heat outside. However, it has become increasingly popular to rent a boat in Dubai. Many may see it as a strange choice to bypass the resplendent resorts in favour of a holiday on the open sea, However, we think that a boat tour of Dubai's beaches is the perfect way to spend your trip. With a plethora of white sand public beaches on offer, this might just be what you are looking for.
Umm Suqeim Beach
One of Dubai's quietest public beaches, Umm Suqeim beach, is sometimes known as Sunset Beach. It is a perfect place to relax in the sun reading a good book, watching others go out for an early morning jog.  As its nickname suggests, it is also the ideal spot to watch the sunset. Everything, from the sparkling sea to the palm trees is bathed in a golden glow.  You can even try out fishing and surfing if you want to try out something different.
Kite Beach
Kite Beach is one of the most popular beaches in Dubai, and for good reason.  If you like participating in water sports, this is the perfect place to go. Try out a multitude of different sports such as kitesurfing, wakeboarding and even paddleboarding.  Even if you don't fancy getting wet, there are plenty of other sports to take part in on dry land.  Joining a game of beach volleyball is the perfect opportunity to make some new friends! Get in a good workout and picking up some new skills in the process. This Dubai beach is great to go visit if you're looking to enjoy some water sports!
Kite beach is also the perfect place to go if you want a quick bite to eat. You can either pop into one of the supermarkets, stop off at one of the upmarket restaurants, or even lunch in the local manner by trying out one of the typical food trucks.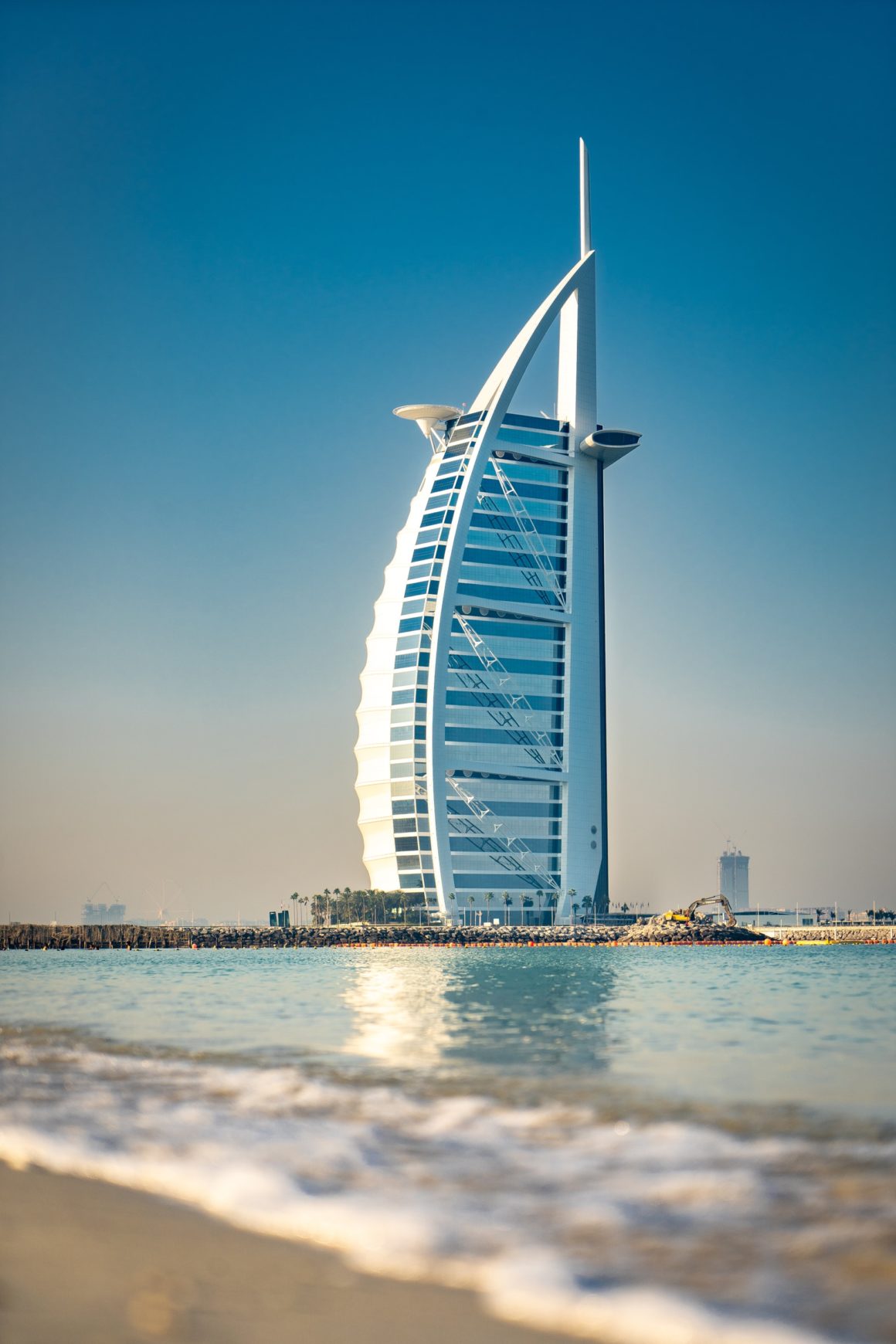 Palm Jumeirah
Palm Jumeirah is an artificial island in Dubai that resembles a palm tree from above. It is the perfect place to visit first when sailing in Dubai, given its close proximity to Dubai Marina.  Typically, this area is full of beach resorts like Nikki beach and Aquaventure. However, the Jumeirah public beach is just as beautiful as both of these beach resorts. It also has many unique features, such as a desert garden, a children's playground, and picnic areas. You can also enjoy food from one of the many cafés or barbecue areas.  Its perfect blend of golden sand and lush green grass is the perfect place to unwind and relax during your holiday. This is easily one of the most popular Dubai beaches, so get your cameras ready!
For those who like to read, this beach even has its very own library unit where you can borrow books for free! Sports enthusiasts' faces will light up when they see the sports facilities on offer here.  Overall, this is a perfect paradise to stop off at on any vacation.
Al Mamzar Beach Park
This beach park has virtually everything you could ever need. From gorgeous white sands, to refreshing turquoise waters, to the bright green vegetation bordering the beach.  In a nutshell, Al Mamzar has everything necessary to make your day perfect, making it a firm favourite among tourists.  Like Jumeirah beach, Al Mamzar has picnic areas where you can eat food purchased from the barbecues or which you brought with you.  The only thing you have to beware of here is that you do need to pay to enter the beach. It is also quite far away from the city centre and Dubai Marina.  Depending on where you decide to moor your boat, this could cause you some small problems.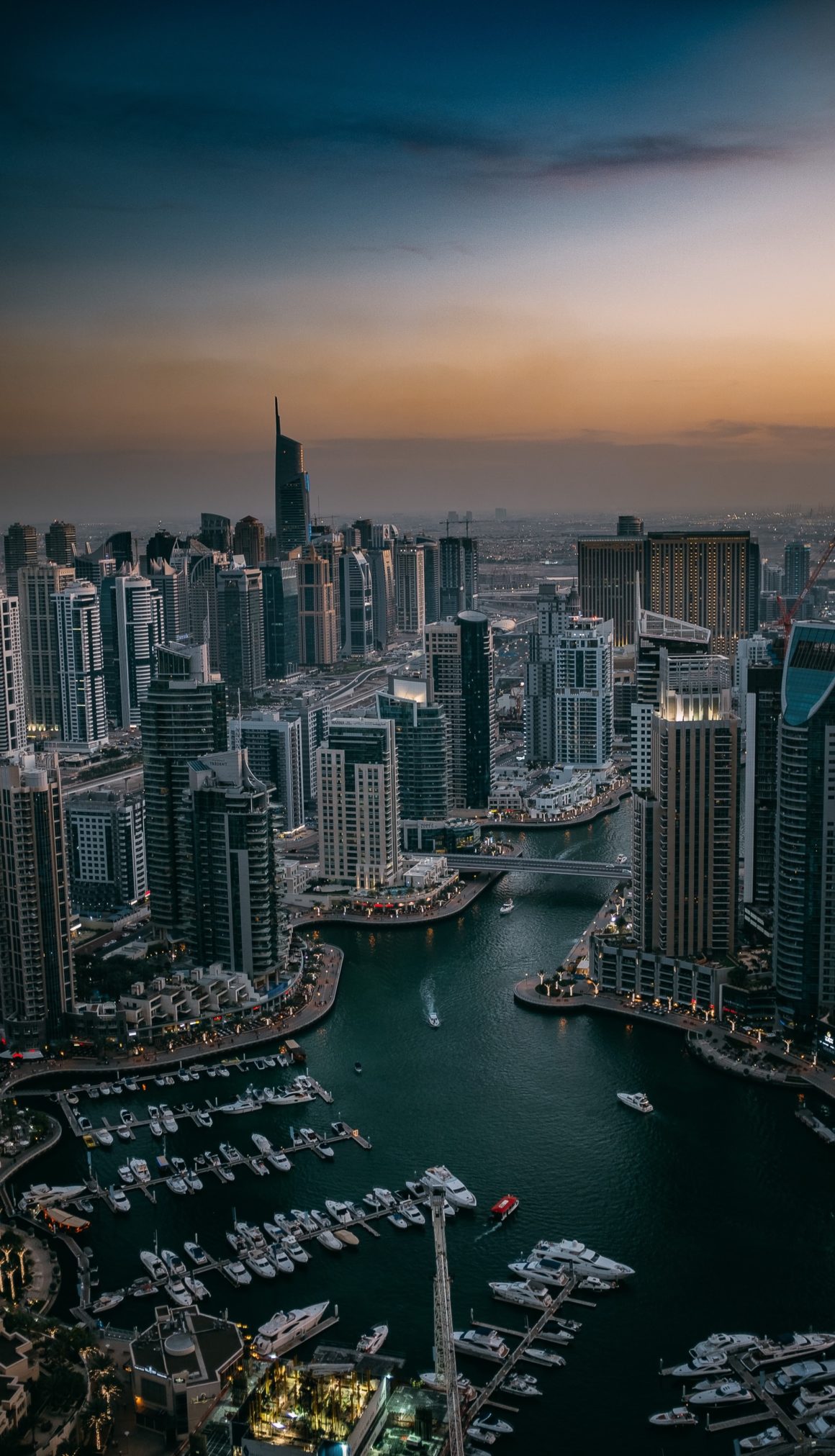 Al Sufouh Beach
This Dubai beach, also known as the 'Secret Beach' on account of the fact that it's quieter than many of the other beaches and 'Black Palace Beach' as a result of the regal real estate nearby, is hidden behind a row of palm trees.  Although a little difficult to find, it's worth taking the time, as when you reach it, you can look forward to a quiet and relaxing visit free from the crowds that many of the other beaches attract.  It also offers up fantastic views of the rest of the coast, creating the perfect photo opportunities to bolster up your instagram.
La Mer
La Mer is one place in Dubai known not just for its breathtaking beach, but also for its stylish shopping opportunities.  In this destination there are a variety of different things that will appeal to the whole family.  Youngsters can have fun in the play areas and for those who like surfing, there is even an exclusive surf attraction in the Laguna Waterpark.  Locals also favour this beach as it provides picture perfect views of the city skyline, including the Burj Khalifa.
Let us know if you've gone to these Dubai beaches and which are your favourites!