Share the post "Top 10 best Greek Islands for mooring"
Are you planning to visit Greece to enjoy its islands, but you don't know where to go yet? Between the Cyclades, the Ionian islands, and the Dodecanese islands, it is true that the choice is vast and difficult! This is where Click&Boat comes in: here's our selection of the ten best Greek islands where you will be delighted to moor during your next sailing trip.
#1- SANTORINI, A MUST SEE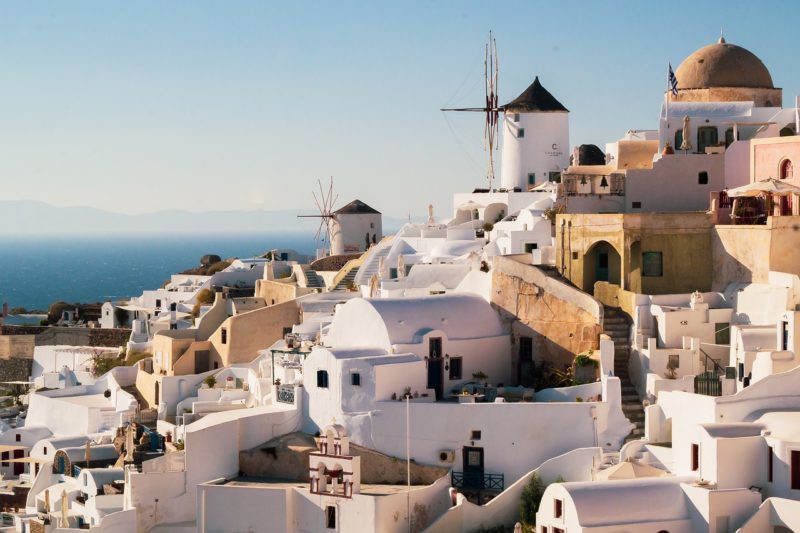 Who has never heard of Santorini? This small paradise is a flagship destination in the Cyclades Islands. It sits in the Aegean Sea's blue waters and is famous worldwide! Located in the heart of a volcanic archipelago from which it takes its name, Santorini seems to have been blessed by an endless summer. Indeed, no matter what month of the year you visit, the weather will be great!
Its sunny climate, famous white houses topped by blue domes, and also its beautiful black sand beaches all contribute to make Santorini one of the most famous and enchanting islands of Greece. And this is without counting the superb panorama that the view from the caldera offers us. When dusk approaches and the sun sets on the sea, the spectacle is divine!
#2- MYKONOS, THE ISLAND THAT NEVER SLEEPS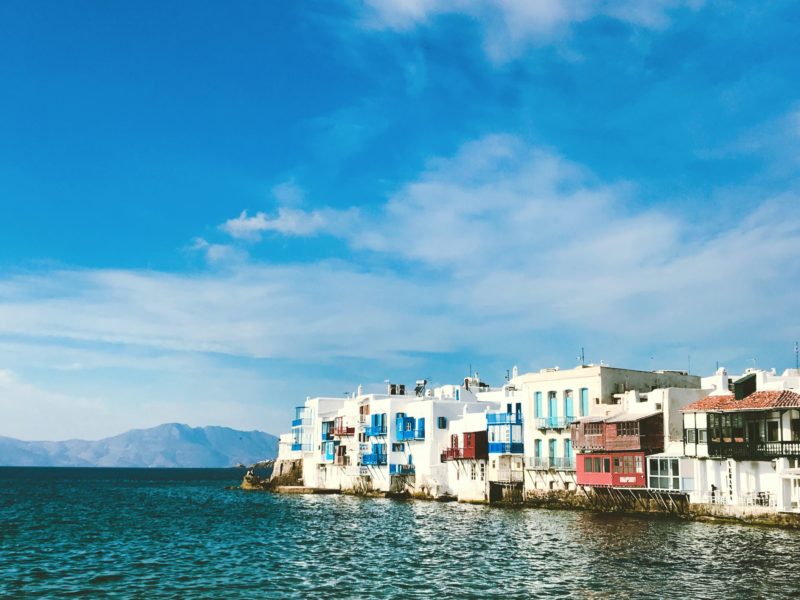 Known for its wild nightlife and party atmosphere, Mykonos promises you lots of fun! And for good reason: the Greek island, which is located in the north of the Cyclades, has plenty of bars and nightclubs for all tastes. Nevertheless, after enjoying the nightlife of Mykonos, you have serene, sunny days to rest! And what better place to do so than on its beautiful beaches and sapphire waters, typical of the Greek islands?
In addition to the festivities and sunbathing, Mykonos is a jewel of architecture. There are the famous windmills dating from the 16th century or the emblematic district of Little Venice also. So do not wait any longer, come and stopover on one of the best Greek islands to visit!
#3- CORFU, A MIX OF INFLUENCES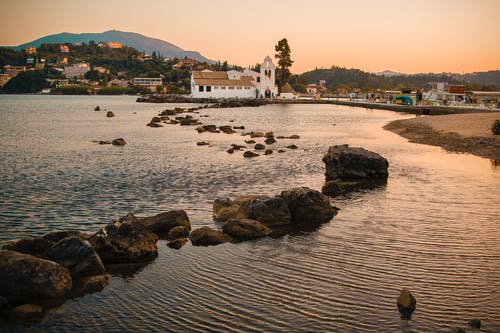 A wonderful starting point for a getaway on the Ionian Sea, Corfu is a Greek island with a legendary past. Ulysses, before going to Ithaca, is said to have been shipwrecked there after having suffered through a storm! Located at the northwestern tip of Greece, it is an idyllic place where Venetian, French and British influences are intermingled. It is one of the Greek islands that has the honor of being listed as a UNESCO World Heritage Site and is also praised for its authenticity, multiculturalism and architecture mixing different periods and styles. It is certainly one of the islands to visit during your holiday in Greece!
#4- CRETE, THE LARGEST OF THE GREEK ISLANDS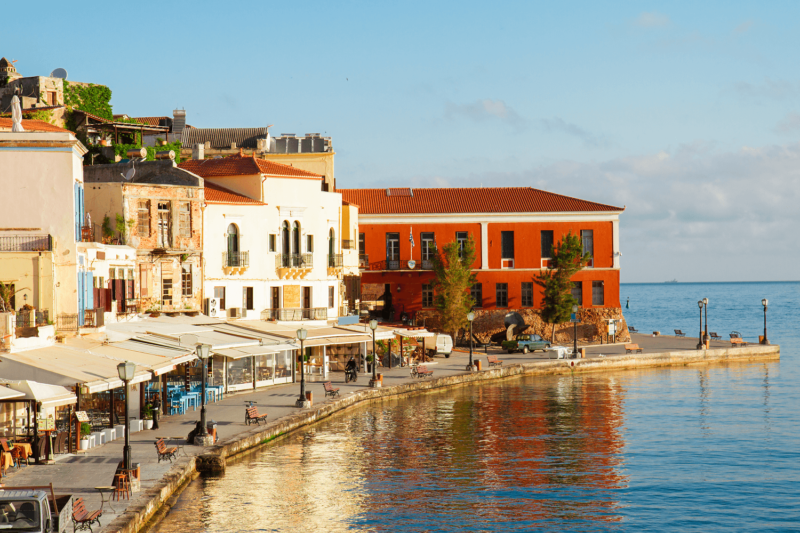 Once called "The Island of Candia", Crete is very popular among the Greek islands, chosen by tourists! And for good reason: there is something for absolutely every taste. Its paradisiacal beaches are surprisingly unique and will delight those who prefer to relax. As for hiking enthusiasts, the Samaria Gorge, located within a national park in the southwest of the island, is a must! History lovers will fall in love with the archaeological site of Knossos, which is well worth the visit. As for the experienced sailors, do not hesitate to sail on the lagoon of Spinalonga where you will have a splendid sight of the island!
#5- RHODES, AND ITS OLD TOWN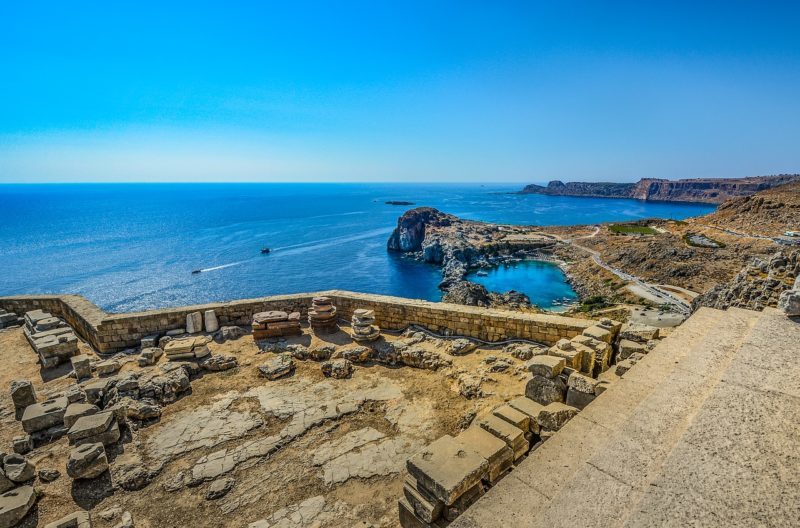 Who knew that the Colossus of Rhodes was classified among the seven wonders of the world? Well, it has largely contributed to the fame of this eponymous island with an impressive historical heritage! Long disputed in the past, Rhodes remained for some time in the hands of the Order of the Knights of St. John. It is to them that it owes its magnificent medieval city which is also its capital. Considered the largest fortified city in Europe, it is a must-see!
Would you like to pass by the charming Greek village of Lindos to contemplate its magnificent acropolis, its ruins, and its authentic architecture? First, make a stop at the stunning beach of Tsambika! Because besides its historical treasures, Rhodes also has sensational beaches.
#6 ZAKYNTHOS, BETWEEN BEACHES AND TURTLES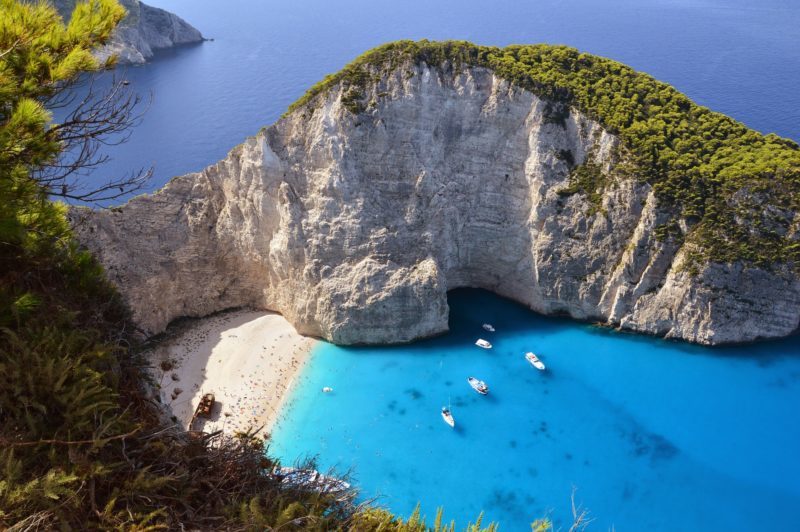 Evoked by Homer in his Illiad, Zakynthos – also called Zante – is endowed with breathtaking landscapes and natural beauty. Between mountains, dizzy peaks and sublime beaches, you will not know where to look! Of course, it is the Shipwreck Beach, enclosed between two cliffs, which wins all the trophies. Stained by turquoise waters, it contains a shipwreck that perfect for exploration.
Additionally, for animal lovers, you'll be happy to know that this Ionian island is famous for being home to one of the most important nesting grounds for Caretta turtles!
#7- IKARIA, THE RED ISLAND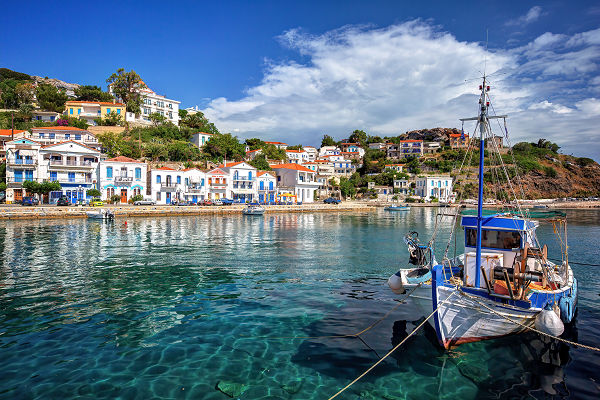 If you are a history buff, Ikaria is for you! Close to the Turkish coast, this Greek island is named after Icarus, who fell into the sea near the island after his wings melted in the sun. With a rich past, dating back to prehistoric times, Ikaria has an eventful history. Its nickname of "red island" comes from the Greek civil war of 1945. Indeed, during this period, Ikaria helped the deported communist prisoners!
Apart from its historical heritage, Ikaria has authentic fishing villages, boasts an architecture inherited from ancient Greece, and a festive atmosphere that makes its visitors happy!
#8- NAXOS, DISCOVER RUINS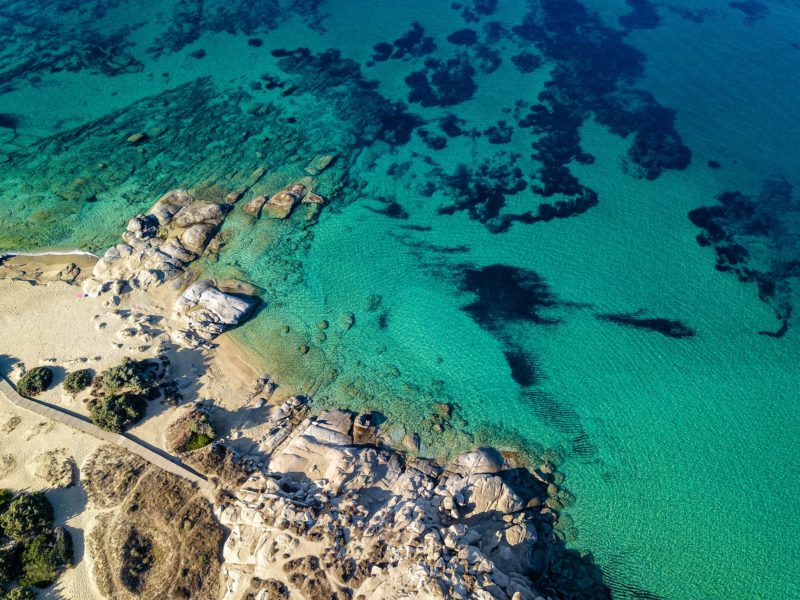 Do you want to visit the largest and highest island of the Cyclades? Head for Naxos! With its villages on the mountainside, fine sandy beaches, and numerous ruins dating from Antiquity, this island has many assets! Of course, you must visit its capital, Chora. This harbour city offers a breathtaking view of the famous temple of Apollo, located on the peninsula of Palatia. For the lovers of the most amazing panoramas, don't hesitate to climb Mount Zeus, from where you will have a breathtaking view of the whole island!
#9- HYDRA, THE ISLAND OF ARTISTS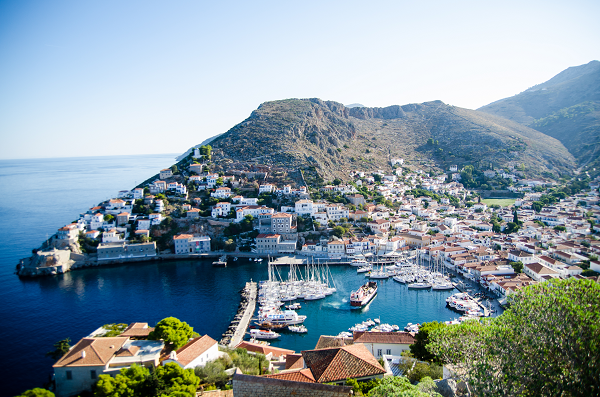 For art lovers, Hydra is the Greek island for you! Located not far from Athens, it is a bohemian haven of peace favored by a large number of artists who have settled there. Arriving by boat in the famous port of the island surrounded by an amphitheater of charming white buildings, you will discover with surprise that no cars or two-wheelers circulate there!
Once a refuge for pirates and sailors, Hydra is a cosmopolitan island that promises a lively nightlife. Artists, locals, and tourists mingle in a charming and festive atmosphere!
#10- GAVDOS, A JOURNEY BEYOND TIME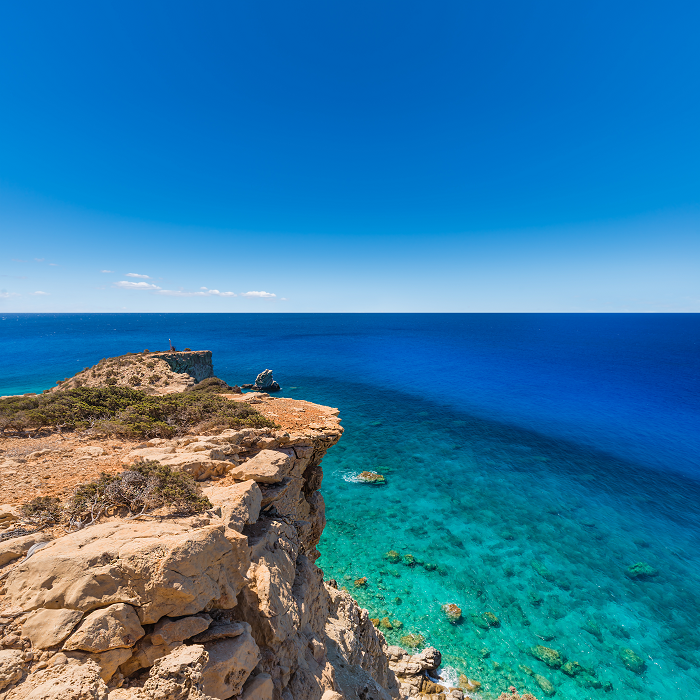 If you are tired of mass tourism, Gavdos is for you! Isolated, this Greek island contains very few tourist attractions except for its variety of beautiful landscapes! Gavdos is truly a one-of-a-kind opportunity to reconnect with nature.
Are you looking to relax away from civilization and technology? Drop an anchor and lie down on one of the island's vast and magnificent beaches! You can enjoy the calm and serenity that this rare moment of isolation offers.