Rocky cliffs, turquoise waters and plenty of Maltese coastlines to explore. Malta beaches are a one of a kind experience, especially if you are looking to snorkel! The dramatic sea-sculpted sandy curves of the coast will guide you to the swimming spots of your dreams. There are three islands to choose from Comino, Gozo and the main island, Malta. Enjoy your island hopping dream with a Malta boat rental.
The most popular beaches come fully equipped with cafes, sunshades and water sports, however, the best beaches in Malta are the undiscovered ones that you only share with sea birds! Here is Click&Boat's guide on Malta beaches to discover during your boat charter.
Beaches for Families
Mellieha Bay
Mellieha Bay is the perfect family beach! Golden sands, gently sloping and warm bathing is just the beginning of what you will find at this beautiful beach. Then, to top it off, there is a large range of water sports including windsurfing, kitesurfing, waterskiing and more! 
Ramla Bay
Malta isn't the only one with beautiful beaches! The soft, red sands of this spectacular beach make this a must-visit on your boating trip. Clean shallow water makes this a perfect family beach! You can also seek out Roman remains and take a glimpse at Calypso's cave!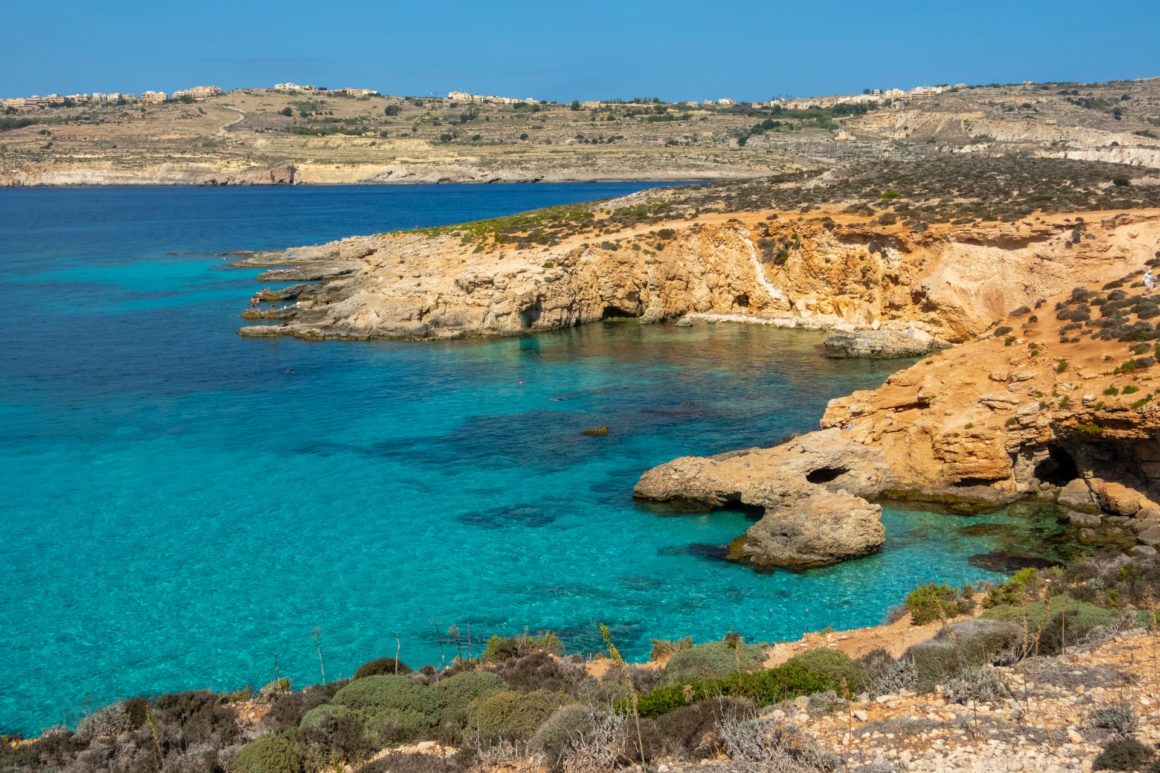 Secluded beaches in Malta
Ghajn Tuffieha 
This Malta beach is more difficult to reach by foot, making it secret and untouched. This is a favourite for the local Maltese people, with silk-soft, ochre-coloured sand. The best beach in Malta for sitting back and enjoying the water without worries. Not to mention, the views are fantastic with Malta's most romantic sunsets. A great place to visit with your significant other on your boat rental! Just imagine having dinner on your yacht rental with the mountain views and the sunset colours covering the sky.
Fomm Ir-rih 
Malta's wildest and most isolated beaches are garnished with spectacular coastal views. This Malta beach is also perfect for snorkelling! Crystal clear water gives you the chance to see far down and explore the underwater world of wonder. This is the wildest and most isolated beach on Malta, and easily one of the most beautiful ones. You'll be in awe at the fantastic views of cliffs, valleys and the peacefulness that comes from this wild beach.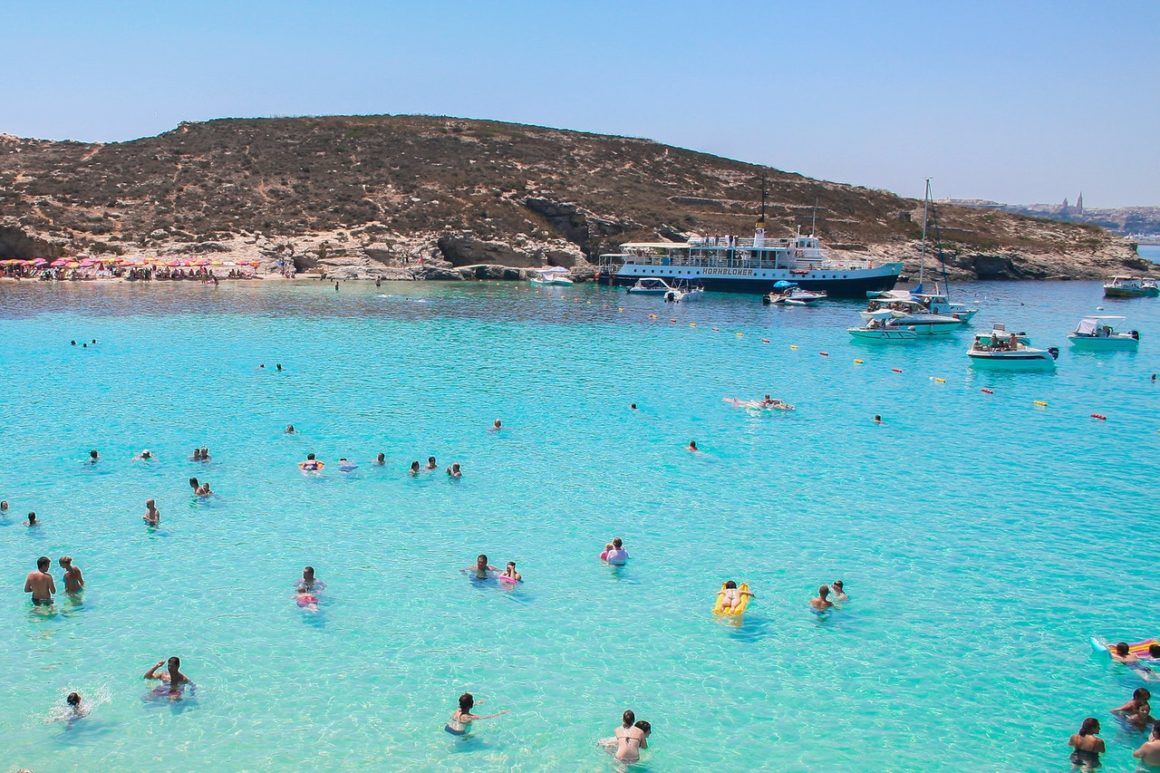 Best snorkelling beaches in Malta
Blue Lagoon, Gozo
Bright, white sand and shallow, turquoise waters make Blue Lagoon a snorkelling paradise in Comino. The lagoon, only accessible by boat, is rated as Malta's top spot for swimming. The sun-warmed rocks are a perfect place to stop and bask in the sun for a few hours. This paradise looks like part of a Caribbean paradise.
Santa Maria Caves, Comino
The Santa Maria Caves are some of the best places with both deep and shallow waters. This is one of the most magnificent cave systems in the world. You'll love the types of marine creatures that you can see here! There are eels, crabs, morays and nudibranch and the possibilities are endless.
Wied il-Ghasri, Gozo
Another must-visit on your boating adventure is Wied il-Ghasri in Gozo. A long, narrow, deep inlet surrounded by small caves is surrounded by cliffs. A truly spectacular scene with cliffs and green-blue water, this place is a haven for a quiet bathing area. You will most likely need to anchor outside of the small narrow bay, but check if your boat rental has added amenities such as kayaks, paddleboards and more! A great place for those curious visitors. 
The best beaches in Malta largely depend on what you are looking for! As you can see, in Malta and its surrounding islands there are plenty of choices and coastline to explore. Besides, with three islands to discover you have more than enough places to visit.