Share the post "Sailing in Southampton: A guide to sailing in the UK"
Sailing in the UK almost entirely revolves around sailing in Southampton. Although sailing isn't exclusive to Southampton, it is here, and in the towns and villages around here, you will find the best marinas, the most experienced sailors and the perfect boat or yacht for your charter.
Southampton has always been a major port and even the Titanic set sail from here in 1912 (although we're your sailing adventure will be a little more successful!). It is still to this day the home port of some of the largest cruise ships in the world but is also an incredible opportunity for a luxury yacht charter, boat hire or sailboat holidays with Click&Boat. There's a reason Southampton is classed among those in the nautic community as the mecca of UK sailing.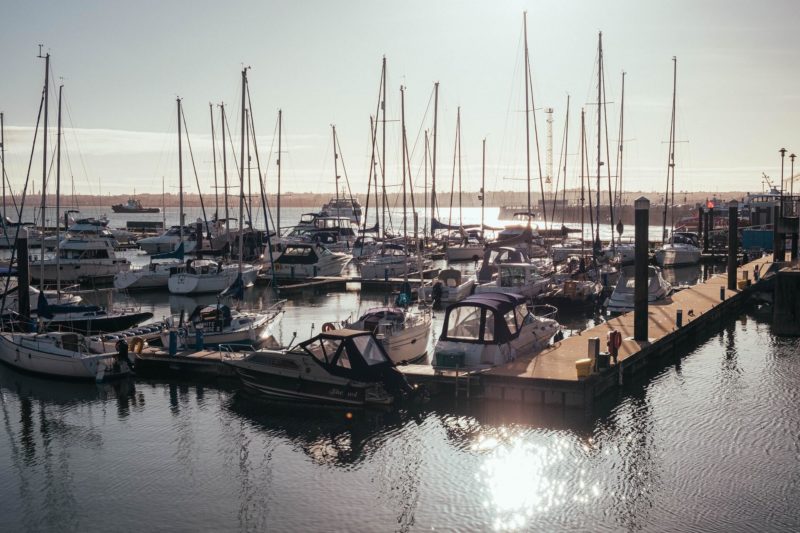 Where to sail from Southampton.
In this area there are sailing routes for all kinds of people of all kinds of experience. The Solent is the strait that separates the Isle of Wight from Great Britain and is easily reached almost immediately after sailing out of Southampton.
Just off the coast of Southampton lies the Isle of Wight which hosts Cowes Week – one of the oldest and most respected sailing regattas in the world. It is also within sailing distance of the famous Durdle Door and Lulworth Cove for those looking to relax in the sun or get some photos of the picturesque landscapes of southern England. And we can't forget to mention that the Isle of Wight is home to 13 award winning beaches! The main town in the Isle of Wight is Newport. To get here you need to sail up the River Medina which is narrow, shallow and tidal so take caution!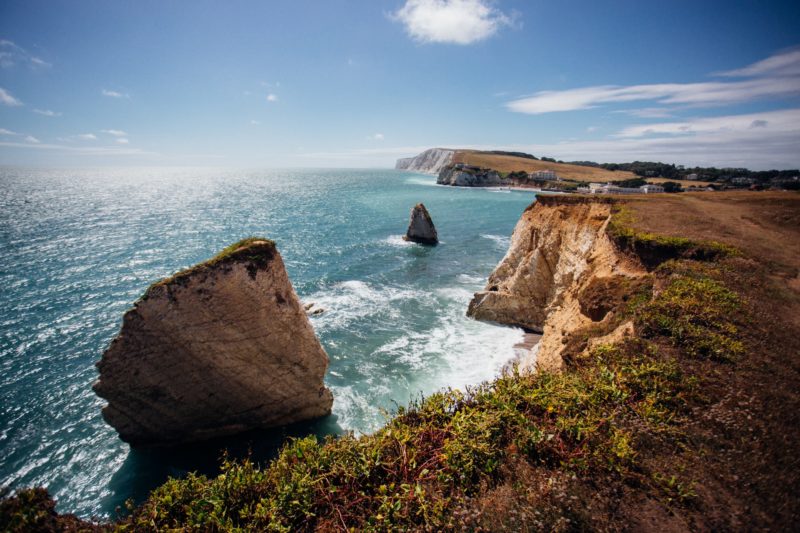 From Southampton you could also sail West towards Torquay and Cronwall. Torquay is known for beaches such as Babbacombe and cliffside Oddicombe and its coastline is nicknamed the English Riviera. Why not stop at Brixham on the way. Brixham has a beautiful harbour with its pastel coloured buildings overlooking the water and makes for a really pleasant stop for a bite to eat or drink.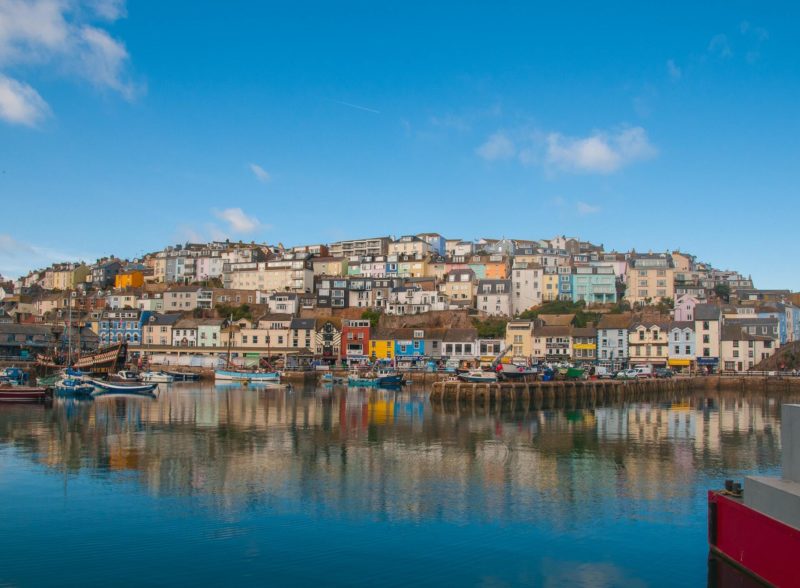 Perhaps you fancy embarking on a longer sailing adventure from Southampton? Well many people sail from Southampton to the Mediterranean every year and with the right yacht charter this could be an option for you too.
What to do in Southampton.
Besides sailing, there is loads to do in Southampton from museums and entertainment to shopping and leisure. Southampton is home to the SeaCity museum (maritime museum) and the Solent Sky (museum of planes and aviation history) as well as the beautiful Southampton City Art Galley and the Mayflower theatre. Fancy a spot of shopping? Head to the Westquay shopping centre or the Marlands shopping centre.
Getting to Southampton.
Southampton is really easy to get to considering its location on the southern coast of an island. You can get to Southampton by its own international airport (Southampton International Airport: SOU) and is only just over an hour away from London by train. Cross-channel ferries to the European continent run from the nearby city of Portsmouth and for those driving, you can get to Southampton via both the M3 and M27 motorways.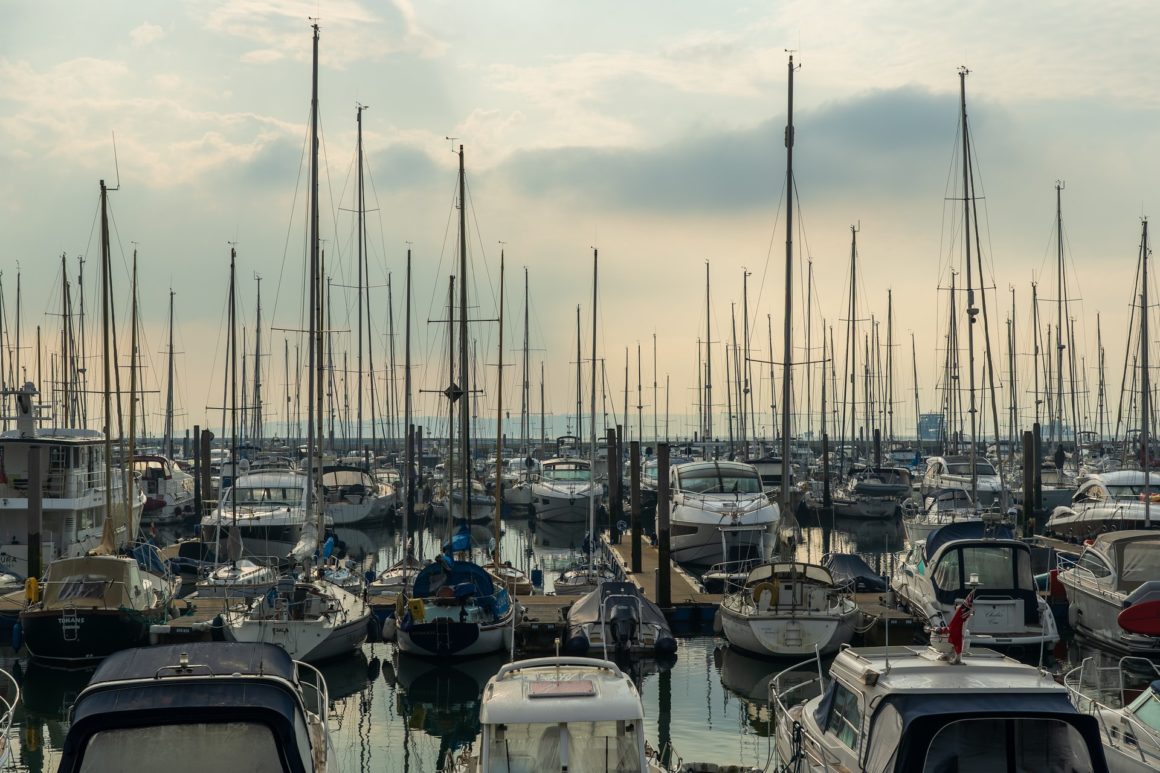 What type of boat should I charter in Southampton?
Southampton is truly the place to charter a sailboat. If you don't have any sailboat experience or don't have a license, don't worry. Sailboat charters are available both with or without a skipper. Sailboats can typically accommodate between 8 and 12 people as well as the skipper.
Sailboats are the type of boat to charter if you are looking for a bit of adventure. Get your hand around some ropes and feel the wind rushing through your hair. Smell the salt in the air and don't forget to pack your waterproof jacket!
Sailboats are usually charted for several days or a week, maybe even 2. If you are looking for a daily charter then perhaps you should consider renting a motorboat or a RIB. These are often cheaper to rent but offer less protection from the weather. But if you fancy a fishing trip or a sightseeing tour of the south coast then a motorboat charter or a RIB rental could be the perfect option for you.
What is the best time of year to visit Southampton?
With Southampton being a coastal town in the UK, as you can imagine, the weather can sometimes be a little unforgiving. However, by planning when to visit Southampton you can greatly increase your odds of having the best weather and really enjoying what this British gem has to offer. The best time to visit Southampton is definitely in the summer months between June and August. In these months the weather is at its very best with the least rainfall and highest average temperatures. Either side, in May and September you can still enjoy the beauty of this city and its waters but be prepared to expect less sun, cooler evenings and be prepared for any rainfall. The Cowes Week regatta takes place at the very end of July and beginning of August – if you are a sailing fanatic then this is definitely when you want to visit but expect the streets to be busier too. The streets being busier is not a bad thing though – the excitement of the crowds and the shared passion for the sea is what brings this city to life during these months so don't hesitate to get amongst it, get stuck in and enjoy what Southampton has to offer.