Share the post "Visit Greece: #1- the essentials for a trip to paradise"
With the launch of our digital travel guides on the notably top summer destinations is in full swing, beginning with Greece. This is a country associated not only with ancient legends but also with the sun, holidays, and sailing. Therefore, visiting Greece promises an unforgettable trip.
Visit Greece
Area: 131 957 km2
Status: Democratic Republic  
Marinas: Piraeus (Athens), Vouliagmeni, Thessaloniki, Samos, Igoumenista, Sani, Rhodes, Porto Carras, Patras, Volos, Kos, Sounio, Agios Nikolaos, Naxos, Lefkas, Lakki, Patras, Chios, Parikia (Paros), Kalamata, Tourlos (Mykonos), Pasalimani (Bay of Zea), Rafina, Lavrio,Eleusis, Alimos (Kalamaki), Flisvos (Paleo Faliro), Preveza, Sani, Héraklion, Corfu.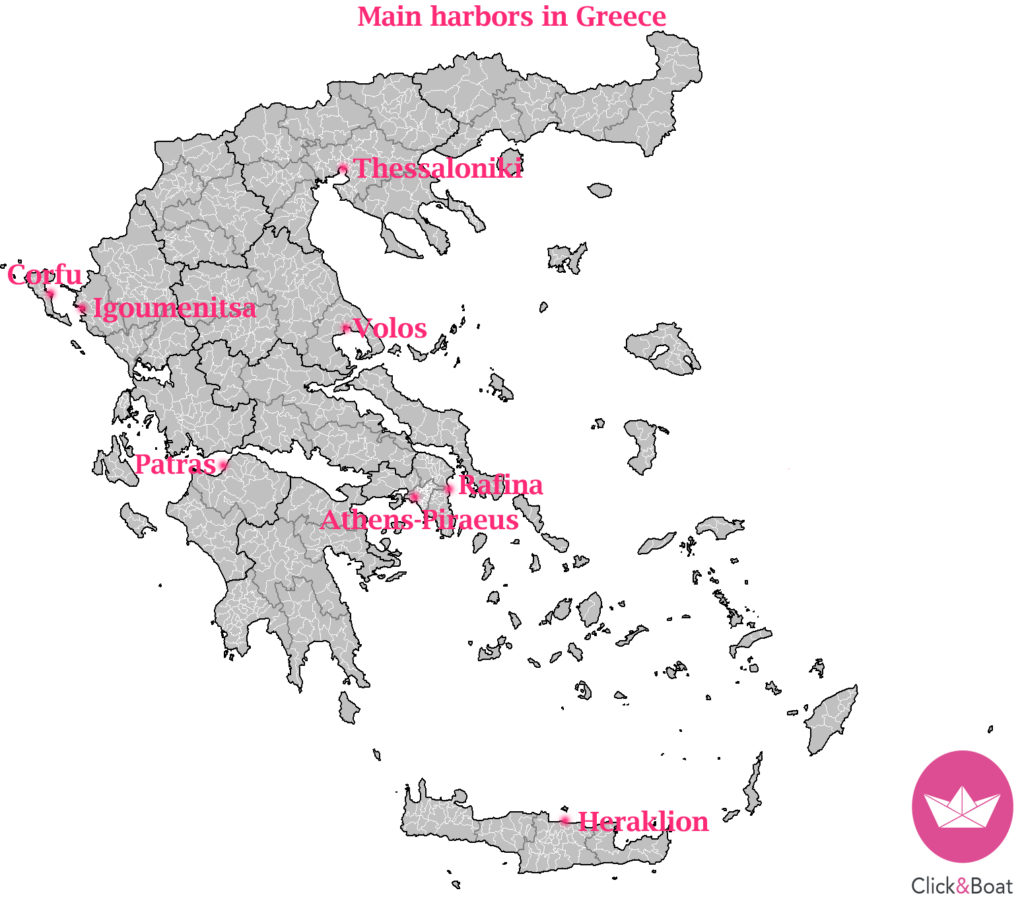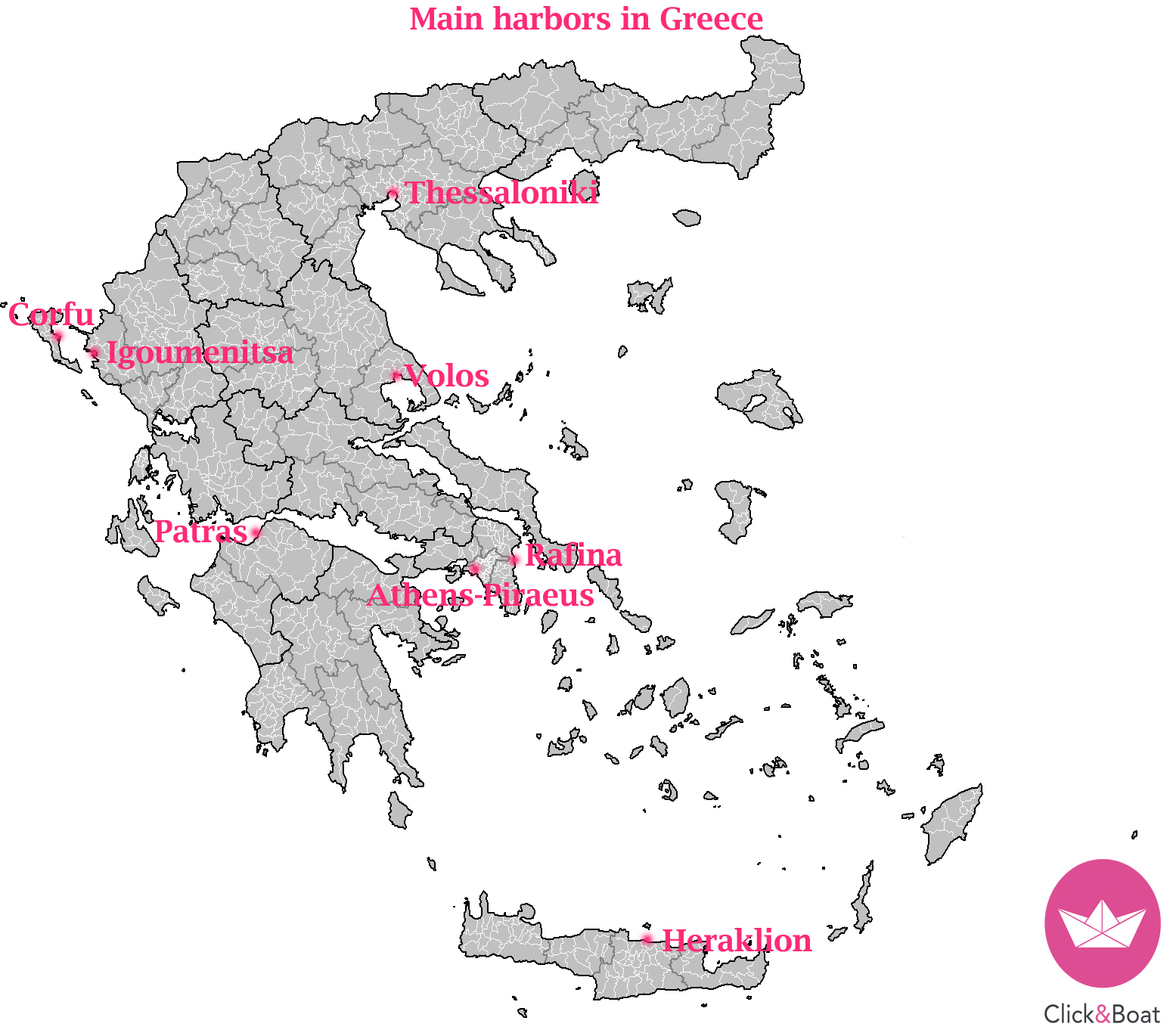 Highlights: Athens, Mykonos, Santorini, Heraklion, Rhodes, Corfu, Zante, Thessalonica, Paros, Delphi, Kos, Chania, Corinth, Mycenae, Meteora Monastery, Patmos, Samos, Skiathos, Hydra, Spetses, Nafplion, Epidaurus, Olympia, Amorgos, Milos. Moreover, the longer you spend in Greece, the more opportunities you'll have to discover and explore its many facets. You can truly appreciate the Greek glamour either aboard a yacht or within a luxurious villa provided by Villanovo.

Weather: Greece boasts a Mediterranean climate with the highest point being Mount Olympus, perched at 2917 meters above sea level. Consequently, the average temperatures range from 22°C in May to 25°C in June, 28°C in July and August, 24°C in September, and 20°C in October. Therefore, the best time to visit Greece is from May to the end of October.

Nearby points of interest: Turkey (Izmir, Bodrum, Didim), Sicily (Catania, Syracuse), Southern Italy  (Bari, Lecce, Leuca), Albania (Durres), Croatia (Dubrovnik), or, for instance, Malta and Cyprus for a longer cruise.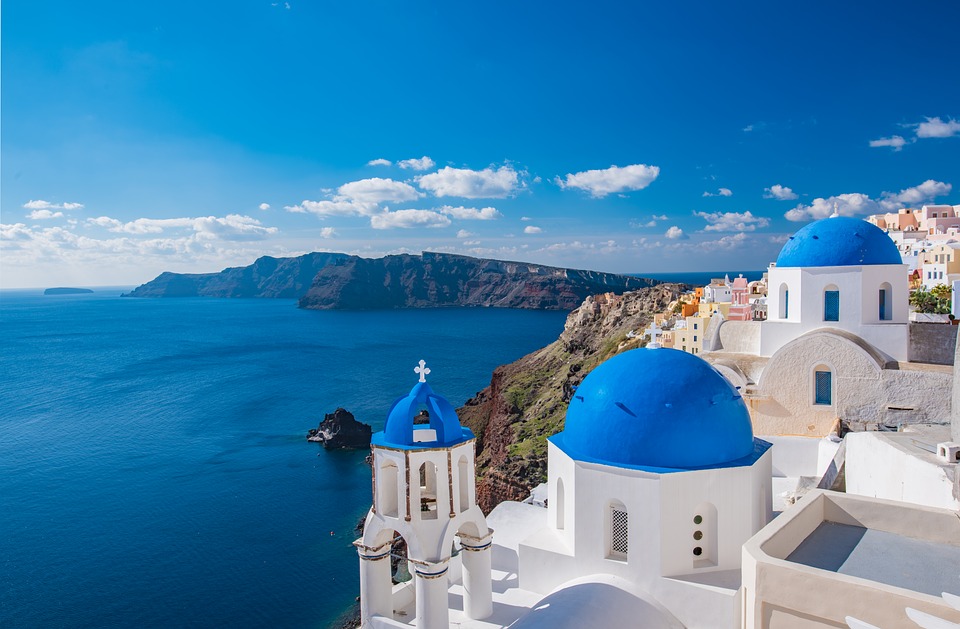 Nautical distances: Athens-Mykonos: 95 miles; Athens-Santorini: 122 miles; Athens-Volos: 180 miles; Volos-Thessalonica: 140 miles; Athens-Patras: 117 miles; Patras-Corfu: 170 miles; Corfu-Igoumenista: 28 miles; Santorini-Naxos: 43 miles; Paros-Naxos: 11 miles; Naxos-Mykonos : 22 miles.

Click & Boat's Pick: Get ready to be astonished by the beauty of Wreck Bay on Zakynthos Island. While you stroll along the sandy shore, behold the marvel of the Panagiotis shipwreck. As a result, this enchanting scene, with its fine sand, impressive cliffs, and deep blue waters, is a place where you could easily spend hours gazing at the gentle oscillations of the waves.

How to get there: by plane (international airports in Athens, Heraklion, Thessaloniki, Corfu and Kos as well as more than twenty Greek national airports), by car (2656 kilometers between Paris and Athens possible access from Europe or from the Asian continent, via Turkey) or by boat (hire or ferries).

3 reasons to go to Greece

Enjoy the proximity of the islands to each other so that you can stop off and discover the surrounding areas.

Secondly, meet the famously kind locals, to appreciate their warmth  and their sense of welcome.

Finally, relax under the sun and take in sublime and dramatic panoramas, explore charming villages, and discover magnificent beaches.