Share the post "Discover Asia's Mystique with a Yacht Charter in Thailand"
For most European travellers, Thailand is an enigma shrouded in mystery, perfect for a change of scenery. But its sailing potential should not be dismissed that easily. Its combination of breathtaking sceneries and crystal clear waters render many parts of this exotic country in Southeast Asia a boating paradise – if you know where to go, that is. We have been enchanted ourselves with this stunning destination and added on our platform a singificant number of Thailand-based boats. So here's our selection of Thailand's best sailing attractions.
Khao Phing Kan, a place of Hollywood fame

Featured in no less than two James Bond films, this almost mystical place is famous for the steep cliffs of Ko Tapu (20 meters high) near the islands of Khao Phing Kan. The rock served as the background scnery for the arrival of Roger Moore on the haunt of the world's cinema most badass villain, the aptly named Francisco Scaramanga, in the film "The Man with the Golden Gun". The nearby islet of Phang Na was featured in "Tomorrow never dies", starring Pierce Brosnan. After the tsunami in 2004, this stunning corner of Thailand was seriously damaged, but look authorities took matters into their own hands to preserve its unique beauty. Access to Ko Tapu is currently regulated but rest possible for visitors eager to feast their eyes on a unique sample of mother nature's artistic prowess.
Ao Phang Na National Park, perfect for island-hopping with a yacht charter in Thailand
Right in the middle of the Ao Phang Na National Park you will find Ko Tapu, an ideal place for an island hopping trip if you opt for a yacht charter in Thailand. It's a 400 square kilometer area with more than 40 limestone islands to explore, By all means a mystical place where the waters take unusual hues, from  blue to emerald green. The park also lends itself to caving, kayak and several Instagrammable photo opportunities!
Ko Phi Phi, the hippie gem
Another Thai gem featured in a famous movie, this time with a more hippish theme and an illustriou protagonist such as Leonardo Di Caprio. The film "The Beach", based on the homonymous book, became the crying call for a whole generation fed up with Western consumerism and looking for meaning in the cruel purity of Asia. With its raw natural beauty, the beach Ko Phi Phi, southeast of Phuket, was the inevitable background for such a soulsearching mission. Today the beach is admittedly quite touristy, but its allure outshines the film's fame. Caves, lagoons, remote beaches, snorkeling spots and marvellous trekking itineraries: a combination rare for any sailing destination in Asia. With a yacht charter in Thailand you can explore the remotest – and occassionaly only accessible by the sea – corners of Ko Phi Phi at your own pace. Don't forget to take some sunscreen – the Thai sun is unforgiving!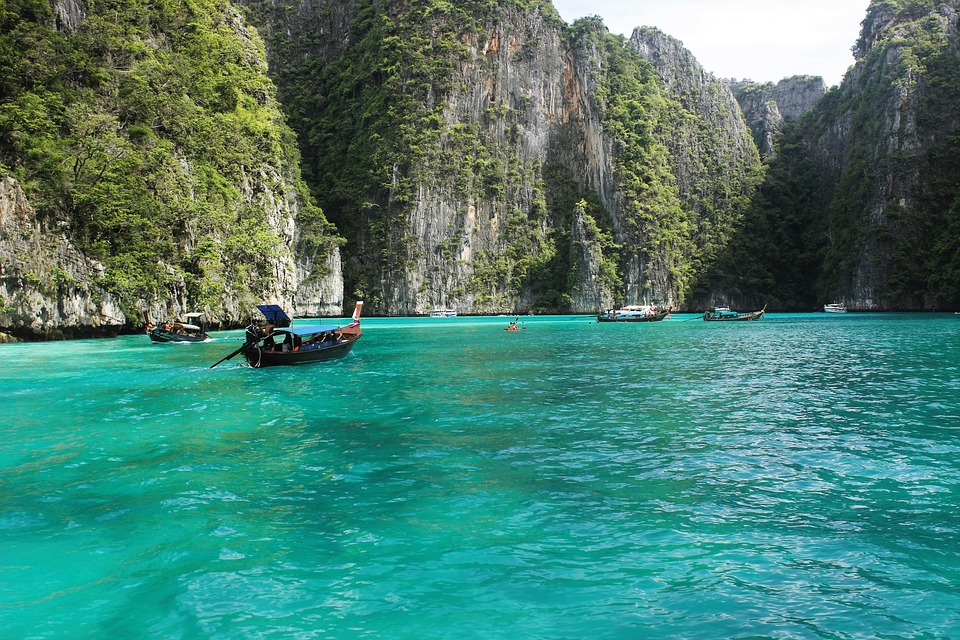 Ko Samui, a spiritual experience
Ko Samui manages to be exciting and dazzling at the same time. With a range of tourist attractions, from golf courses, local markets and Buddhist relics to deserted coves, it spoils for choice unsuspecting visitors. The temple of Wat Phra Yai  is home to Big Buddha, a 12-meter statue honouring the Buddhist spiritual leader. As for more prosaic pleasures, we recommend a boat tour of Ko Samui, including snorkeling sessions and fish tasting on your boat, if you opt for a yacht charter in Thailand.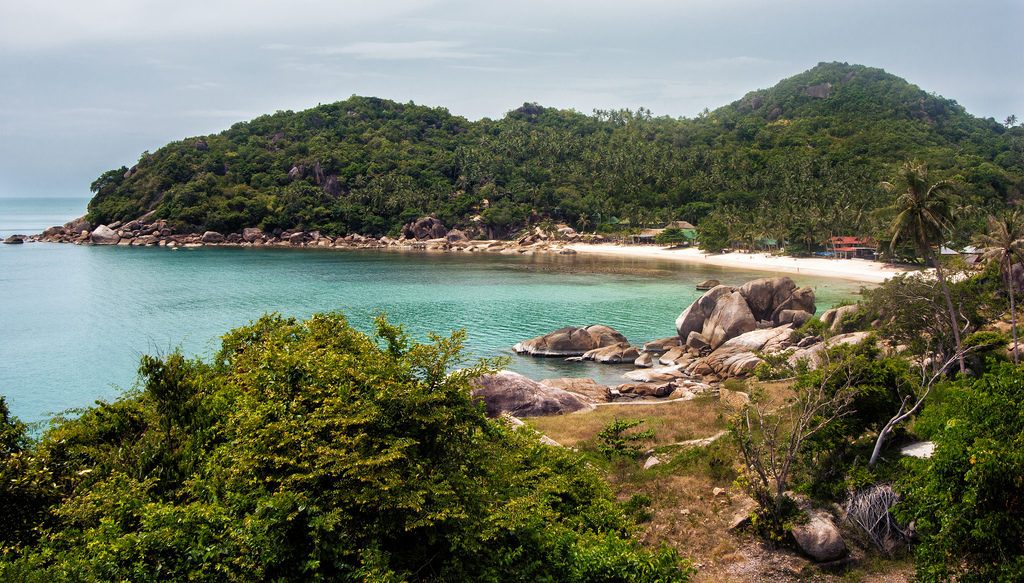 Similan Islands
An ideal spot for snorkeling, the Similan islands form an archipelago north of Phuket. The tropical vegetation and turquoise waters may remind you of the Carribean. With a yacht chartet in Phuket, you can set on an island-hopping trip and discover these stunning islands, full of picturesque fishing villages.
Karon Beach, a peal of exquisite natural beauty
It's all find and dandy once you are in a sunny place like Thailand, but water sports lovers expect something more. Well, an ideal place for that sort of thing is Karon Beach. It offers a safe docking spot next to one of the country's  most beautiful beaches. It also lends itself to night diving. As for leisure, there is a range of restaurants and bars to choose from. By all means the perfect place to end your yacht charter in Thailand on a high note!