Share the post "A Local's Guide to Boating in Southern California"
The golden state has always been popular among visitors, domestically and interationally. For a lot of travelers it it is due to the state's irresistable warm weather and its plethora of different landscapes. But what many don't know is that California is a true boater's paradise with its dramatic Pacific coast, hip waterfront towns, and sunny beaches. Boating in Southern California is much more than just time out on the water, its about spending time with the ones you care about, while enjoying everything the world has to offer you. Click&Boat has created a guide on the areas that you should not miss on your coastal hopping tour of SoCal.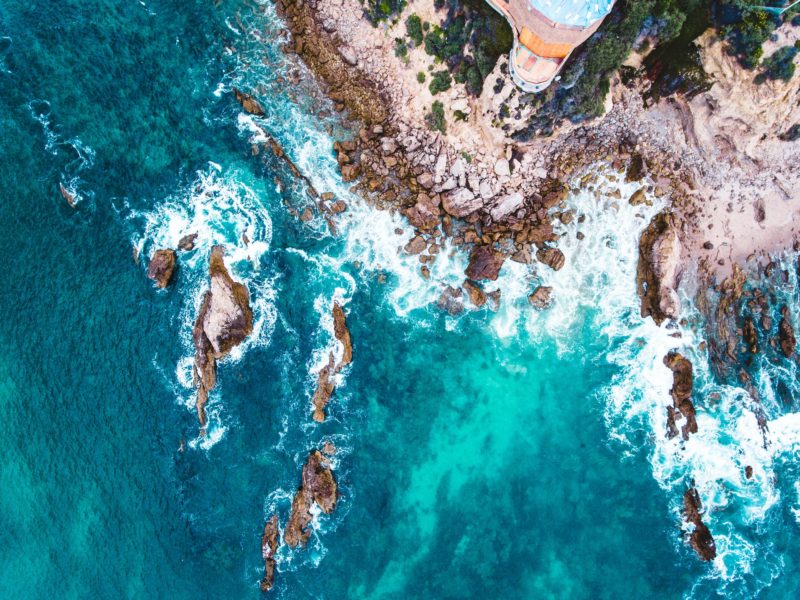 Los Angeles 
When you think about Southern California, you are probably thinking of Los Angeles, the epicenter of America's music, motion picture, and television production. Or maybe you think about the area's world-renown skateboarding and surfing culture. Well, we are telling you to think about LA's boating scene. 
Just a short drive from the Los Angeles International Airport (LAX) is Marina del Rey. This marina happens to be the largest manmade small-craft harbour in America.  A boat rental in Marina del Rey is the perfect starting point for any boating adventure in California. You may choose to go north towards San Francisco or perhaps south to San Diego.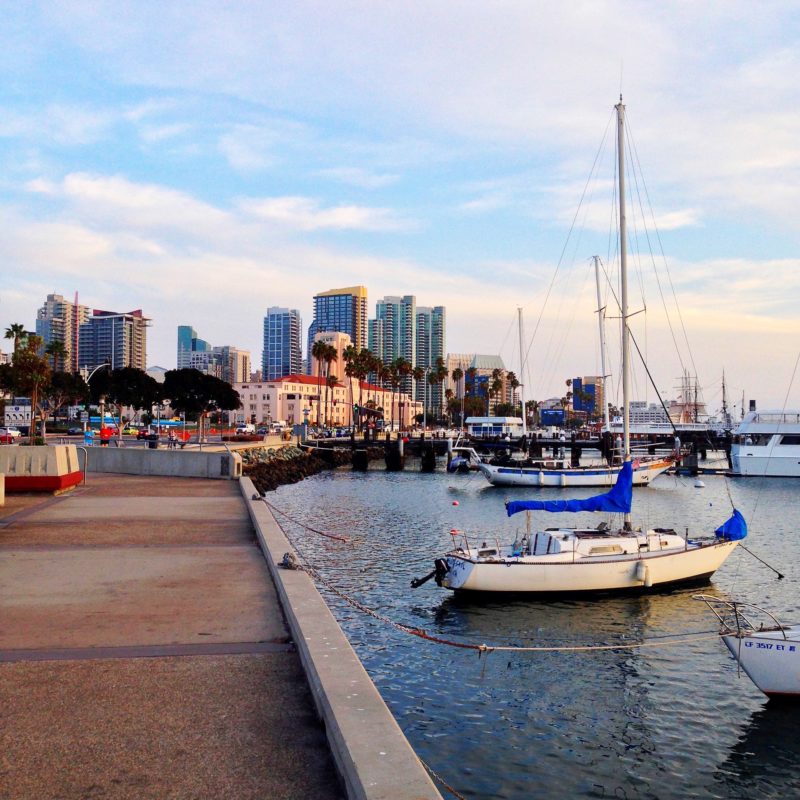 Long Beach
Just south of Los Angeles is Long Beach where you can expect to find less crowds but just as much excitement, public art, amazing food, and waterfront attractions. Rainbow Harbor, also known as The Pike by locals, is Long Beach's waterfront area that includes restaurants, shopping, and an amusement park. But if you are looking for something a bit more laid back, head to the Shoreline Village which is modeled after the East Coast's Cape Cod fishing town. Make sure that you visit or at least see the Queen Mary, the permanently docked ocean liner built in 1936, that regularly cross the Atlantic Ocean. 
Long Beach has 11 miles of shoreline, complete with beaches perfect for families like Marine Park (Mother's Beach) and Alamitos Beach. You can also visit Belmont Shore and Naples, a quaint seaside community that also has sandy beaches and beautiful lagoons. With a Long Beach boat rental, you have the option to explore the area's beaches, go whale-watching, or even take a day trip on board a sailboat to Santa Catalina Island.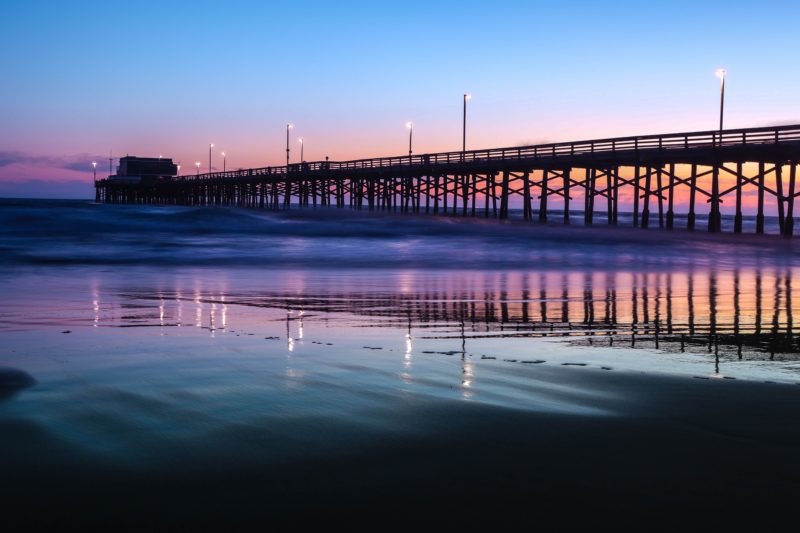 Newport Beach
You can't visit the SoCal coast without making a stop in trendy Newport Beach. Here you will find the largest recreational harbour on the west coast, where the activities are endless: watersports, swimming, surfing, and fishing. Newport Beach's community revolves around its harbour. You must visit 'The Wedge,' a surfing hotspot that has some of the biggest swells in Southern California and arguably in the United States. In lower Newport Bay, be sure to check out Balboa Island, full of chic shops and delicious bistros. Live like a local and with your next boat rental in Newport Beach, dock'n'dine in the harbor and explore the very best of the SoCal coast with friends and family! 
Be sure to check out these areas: 
Crescent Bay

Nestled in-between cliffs on both sides, the view of Crescent Bay from a boat is pretty epic. With its mellow waves, this bay is perfect for those looking to swim, relax, snorkel, and explore tide pools.

Corona del Mar 

Spend a day at these great family beaches, that are popular among surfers, swimmers, sunbathers, and volleyball players. Here you can enjoy Little Corona Beach or Big Corona Beach, its up to you!

Emerald Bay

Considered one of the nicest beaches in the Laguna area. However, it is private and only to residents of the gated community. But it is just so beautiful, that it is worth checking it out by boat! (Three Arch Bay is another private beach but also worth seeing for its natural beauty!)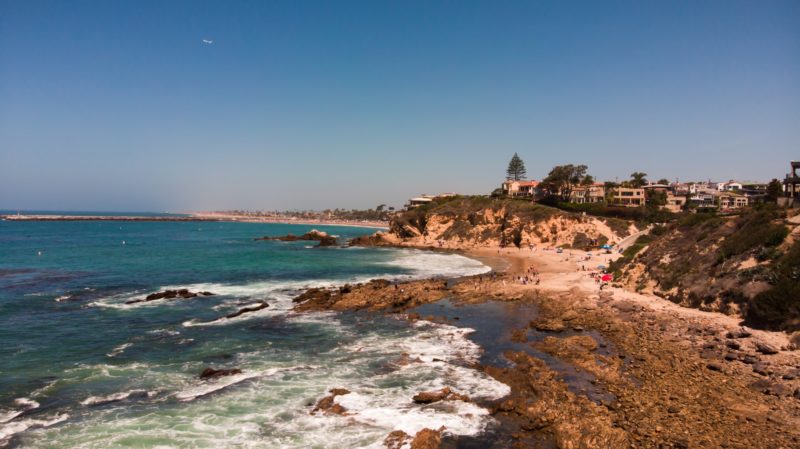 Santa Catalina Island
The famous Catalina Island is a paradise of its own. It is the perfect day trip or weekend getaway from the hutsle and bustle of everyday life. Located only 22 miles off of the SoCal coast, this island offers you everything you could want, from breath-taking views, fresh seafood, heavenly beaches with clear waters, and a variety of activities to please everyone.
With a bareboat rental you can take advantage of 700+ moorings available in the island's crystal-clear, protected waters. You can spend your time exploring the charming town of Avalon by walking down the scenic Crescent Avenue or head to the west end of the island to the rustic village of Two Harbors. Due to accessibility, the easiest way to get to this area is by private boat, and here you can enjoy a range of outdoor activities like, hiking, snorkeling, and fishing.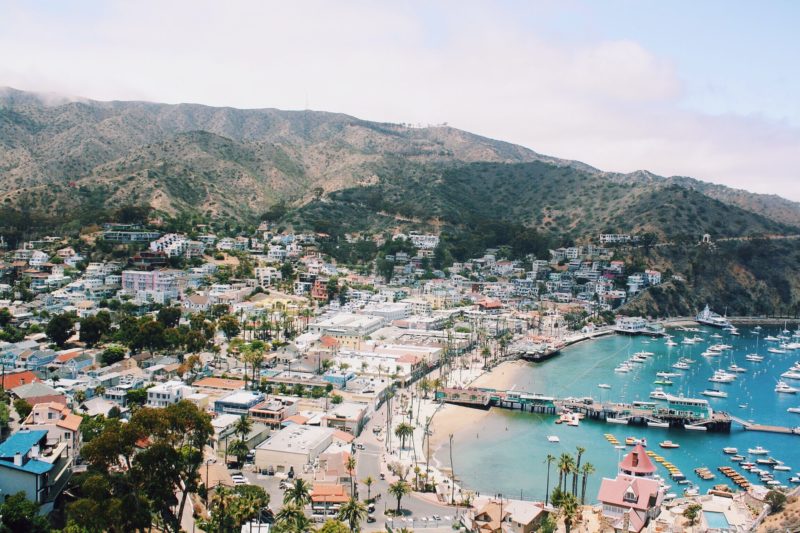 San Diego 
Boating in Southern California isn't done correctly without a boat ride in sunny San Diego. If you are sailing down the coast from Newport Beach, you'll pass by Dana Point and San Clemente.  With over 70 miles of beaches, San Diego is the last major beachfront town before Mexico. 
There are two bays that connect San Diego to the Pacific Ocean: Mission Bay, that thrives with jet-skis and pleasure boaters, and the San Diego Bay to the south, home to large ships and submarines. With a boat rental in San Diego, enjoy day trips to picturesque beaches and coves nearby, practice watersports, or go fishing. 
Here are some of the can't miss spots out on the water:
La Jolla Cove and Shores

Located between cliffs, this hidden gem of a beach is a scuba diver's and snorkeler's paradise. With blue-ish green waters, this bay offers hours of fun swimming, sunbathing, and exploring marine life. If you are looking for a larger beach, just north of the cove you will find the perfect stretch of sand that is not only family-friendly but boat-friendly too! 

Coronado Island 


Just across the bay from downtown San Diego is Coronado Island. Explore charming downtown Coronado with places to eat and shop. After walking through the beautiful neighborhoods, don't forget to visit Hotel del Coronado. Circa 1888, it is a Victorian-style seaside hotel that accomodated some of the most famous celebrities and is still open today. If you are only looking to throw an anchor and enjoy time out on the water, head to Coronado Beach, known for its white sand that sparkles in the sunshine!