Share the post "Discover the Sunshine State with a Fort Lauderdale Boat Rental"
Located on Florida's beautiful southeast coast, it comes to no surpise that boating is a way of life in Fort Lauderdale. With year-round sunshine, mild winters, and Carribean-like waters, visitors from around the world flock to enjoy this the city and all it has to offer. With Click&Boat, those who know how to sail and those who plan to set sail for their first time can easily explore this area with a Fort Lauderdale boat rental.
Fort Lauderdale is a unique boating destination is many ways. Its nickname, the 'Venice of America,' is due to its 300+ miles of navigable waterways and canals in and around the city. lt is also known as the yacht capital of the world, at any given time of the year, you will be sure to see luxurious yachts. The city also hosts its famous 'Fort Lauderdale International Boat Show,' known as the 'greatest boat show on the seven seas.' And to top it all off, Fort Lauderdale is unique in that it is one of the rare areas in the world where saltwater and freshwater fishing can be done within 20 minutes of each other.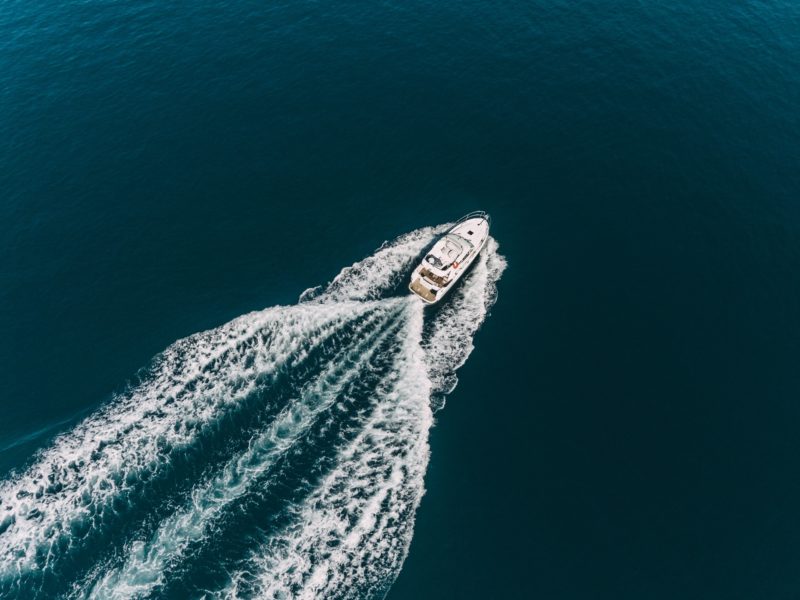 Boating in Fort Lauderdale
With a Fort Lauderdale boat rental, explore the city's waterways and admire the historic homes along the New River, the mansions of the city's millionaires and celebrities, as well as all the boats big and small that are docked along the waterways. You can see historic sites from the water, landmarks like Pier 66 and Port Everglades.
If you are looking a boating adventure, consider these ideas:
Check-out some of the local lighthouses (Jupiter, Hillsboro Inlet, Key Biscayne)

Spend the day at one of the area's many sandbars for a swim or boat party

For longer trips, boat to the Bahamas or Key West in the Florida Keys
Take a day trip to Miami

Consider a fishing trip with your friends

Practice watersports behind a speedy motorboat

Drop an anchor at any of Fort Lauderdale's beaches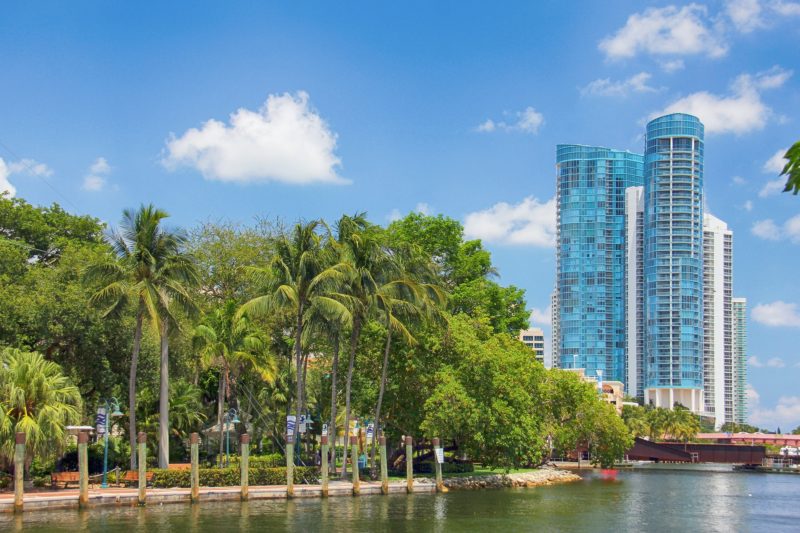 Other things to do!
Like its sister city, Miami, Fort Lauderdale is bountiful in things to do and things to see. From shopping on Las Olas Boulevard, and endless dining options, you are sure to always have something to do, on and off the water. What is unique to this city is its Riverwalk, especially the Downtown Riverwalk District, defined by its tropical vibes. You, your family, and friends can walk along the New River which was once the place Native Americans would trade their fresh saltwater catches upriver and early settlers would also transport their harvests. Another option for a nice walk, is the beachfront promenade, along Fort Lauderdale's famous coast. Here you can choose to enjoy the restaurants or relax on the beaches!
For those who love the arts, consider visiting the city during Art Fort Lauderdale. This is a four day event, where vacant luxury waterfront properties are transformed into galleries that feature artists and their work, from paintings to sculptures, and more! Visitors get to see these exhibitions by water!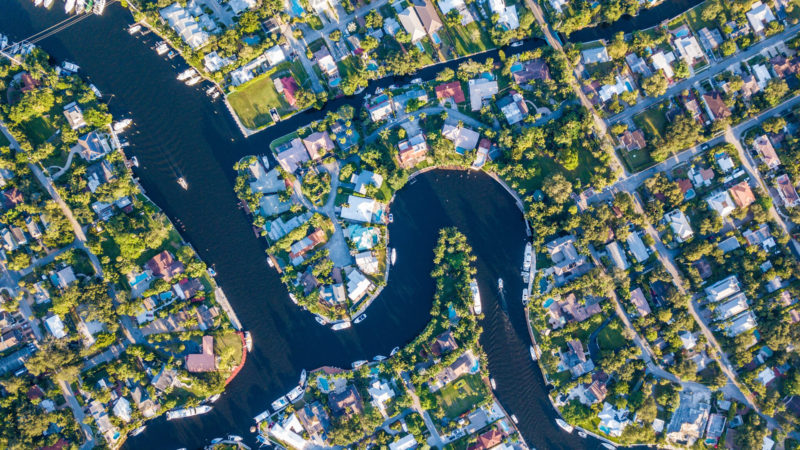 Enjoying the beaches
Enjoy 23 miles of golden beaches in Fort Lauderdale, most of which are Blue Wave Certified Beaches, meaning they are annually certified by the Clean Beaches Council of Washington DC. These beaches give way to the Altantic Ocean which is always welcoming boaters, swimmers, snorkelers, and watersports enthusiasts.
Dania Beach

It's one of our favorite beaches and a hidden gem in the greater Fort Lauderdale area. If you are looking to get away from the crowd, this is the place to go. Drop an anchor and spend the day with one of the prettiest views in the area.

Pompano Beach

If you are craving more sports and games after a day of watersports, head to Pampano Beach! Enjoy volleyball, and other sports… and for fishing fanatics, you'll love this beach as it is named after the Pompano fish, exclusively found in Fort Lauderdale's waters.

Deerfield Beach

With a Fort Lauderdale boat rental, visit this family-friendly, award-winning beach. Have fun playing in the sand, swimming, fishing, and enjoying open-air eateries nearby.

Hillsboro Beach

Looking to relax? This is the beach for you! Enjoy the surrounding nature and views of the Hillsboro Lighthouse, perfect for a romantic boating trip with your loved one.

Lauderdale-By-The-Sea

Visit this classic, little, beach town if you are looking for a mini getaway. It has a beautiful beach with a rare coral reef system that can be reached by swimming from the shore. On Friday nights during the summer season, expect to hear live music fill this town's streets.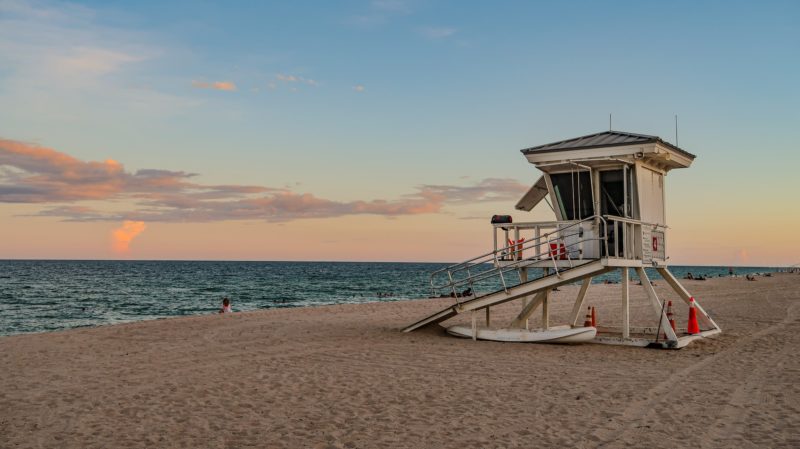 Dock'n'Dine
A Fort Lauderdale boat rental makes it easy to spend your day like a local. Consider 'docking'n'dining' for a delicious lunch or dinner by the water. The city of Fort Lauderdale is boat-friendly in which it has many options for boaters who want to stop for a quick bite to eat, and heading back out on the water without wasting any time! Click&Boat suggests checking out: Coconuts, the Rustic Inn, Shooters, Southport Raw Bar, and Grille 66 & Bar. Bon Appétit!