Share the post "5 Mooring Spots to Dock your Boat in Greece"
The mother country of Western civilisation. A vast, outdoors museum under a blazing sun and a blue sky. A dream of all sailing lovers around the world. Enter awesome food too. We are speaking of course about Greece, a top summer destination. No part of the country is farther than a few miles from the sea. So where do you start your sailing trip? Don't worry, Click&Boat has picked for you 5 mooring spots to dock your boat in Greece.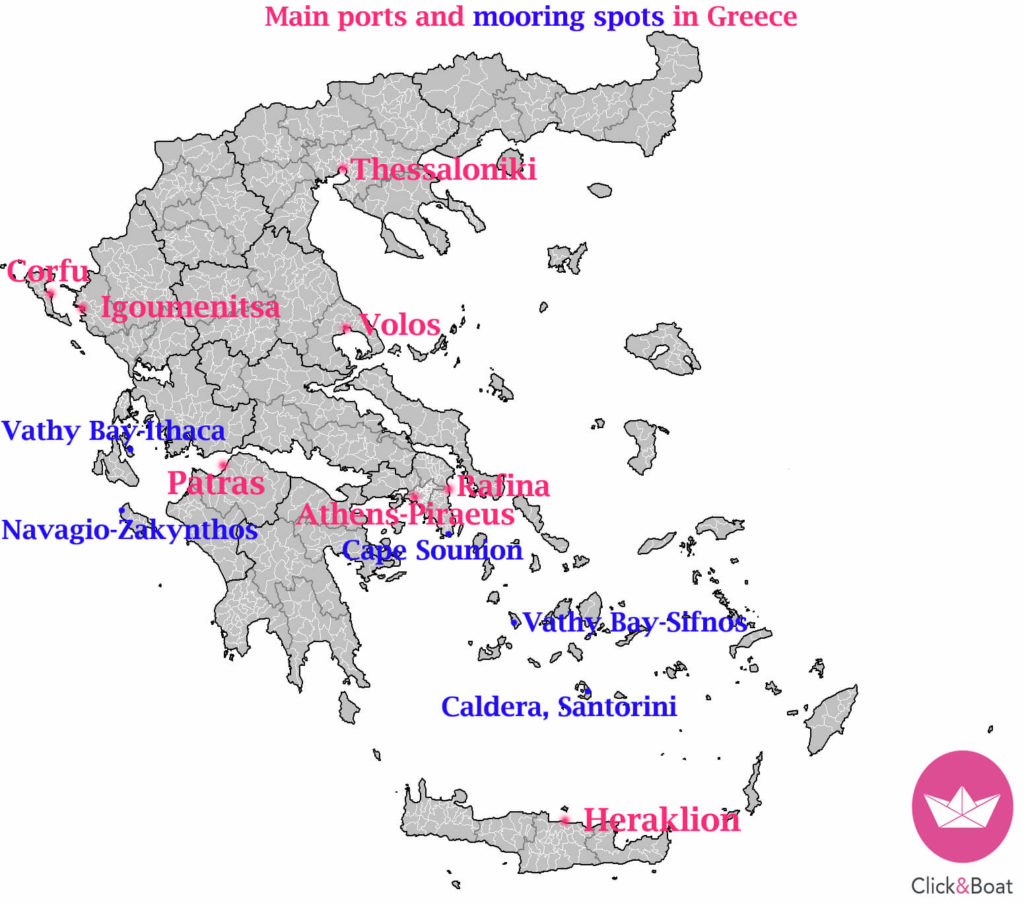 A top mooring spot to dock your boat in Greece: Navagio-Zakynthos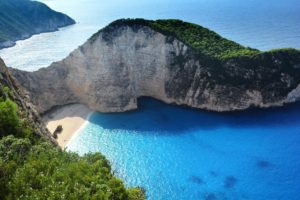 What's the most beautiful beach in Greece? Well, the jury is not out on this one yet, but Navagio in Zakynthos (or Zante as this island is also known) is a good candidate. It's a breathtaking scenery, no matter where you are; sitting atop the rock overseeing the beach or on a boat nearby, facing a sublime stretch of fine sand and crystal clear water. The beach is called Navagio after the Greek word for shipwreck. The reason is odd and fascinating at the same time. Bang in the middle of the beach you will find the wreck of 'Panagiotis', a ship that once belonged to cigarette smugglers. One fine day in 1980 it landed on the beach and it has stayed there since then, becoming a landmark of this beautiful island that was once ruled by the British Empire.


Location : Zante/Zakynthos, Ionian Sea, Southwest Greece.

Access : sail with your own boat or hire one in Patras, Corfu, Lefkada, Igoumenitsa, Kalamata.


Distances : 20 miles from Argostoli (Kefalonia), 57 miles from Patras, 111 miles from Corfu.
A mooring spot straight from Greek mythology : Vathy Bay-Ithaca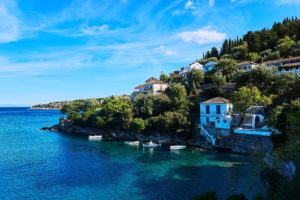 Vathy bay is a good starting point for your own Odyssey in Ithaca, Ulysses' home island. This is where the Greek hero waved goodbye to his folks on his way to Troy and also where his homecoming journey ended – an epic adventure sublimely narrated by Homer. Ithaca is in the Ioanian sea, West Greece, not far from Zante and Corfu. Its main town, Vathy, provides a wonderful mooring spot to dock your boat in Greece and a fine starting point to explore the island. It is a natural bay with wonderful beaches, modern infrastructure for anchorage and – unusual for a Greek island – lush vegetation that makes a breathtaking scenery.


Location : Ithaca, Ionian Sea, Southwest Greece.

Access: Sail with your own boat or hire one from a local boat owner. Top hubs for a yacht charter include Patras, Corfu, Kalamata, Igoumenitsa, Lefkada.


Distances : 21 miles from Lefkada, 48 miles from Patras, 72 miles from Igoumenitsa.
Click&Boat's favourite mooring spot : Vathy Bay-Sifnos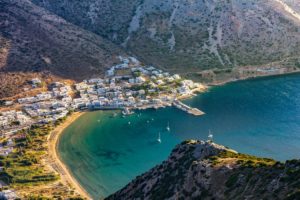 Another Vathy Bay – obviously a popular name in Greece, particularly for seaside cities, as 'vathy' means 'deep' in Homer's language. We are now in Sifnos, in the Cyclades Islands. Just 78 miles from Piraeus and Athens, and more importantly, away from the madding crowd of tourists on nearby Mykonos, Santorini and Paros. Sifnos is relatively peaceful and breathtakingly beautiful, and the local food has also made it famous around the world. Vathy itself offers you a good combination of Greece's unique character: traditional vibes, warm people and purity, as well as a modern mooring spot to dock your boat in Greece.


Location : Sifnos, Cyclades islands, Southeast Greece.

Access : Sail with your own boat or hire one locally. For a yacht charter in Greece try the nearby islands: Mykonos, Naxos, Paros (Parikia), Santorini (Fira).


Distances : 23 miles from Paros, 41 miles from Mykonos, 50 miles from Santorini.
The famous Greek mooring spot : Caldera, Santorini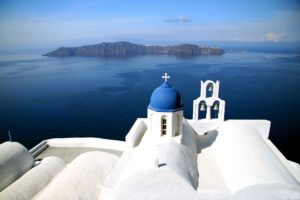 Santorini… Just white and blue everywhere, from the local houses to the sea. Awesome scenery on your way up to Oia atop a donkey. And of course unforgettable food, including the famous local 'fava' – yellow split peas. Last but not least, a sea of full of sailing opportunities. You can dock your boat in the Caldera, a bay on top of a submerged volcanic crater. In case you don't know it already, this is how Santoniri took its modern shape: a horrendous volcanic eruption thousands of years ago…The active part of the volcano (last eruption in 1950) is at Nea Kameni and the easiest way to access it is through Fira. You can also reach it through Thirassia if you are coming from Ios. This is a unique opportunity to dock your boat in Greece in a volcanic mooring spot. Just check Click & Boat's platform for a wide range of options for a yacht charter in Greece, including romantic and world-famous Santorini.


Location : Santorini, Cyclades Islands, Southeast Greece.

Accesss : sail with your boat or hire one from Paros, Mykonos, Naxos, Sifnos.


Distances : 42 miles from Naxos, 50 miles from Sifnos, 65 miles from Héraklion.
The mooring spot that will travel you back in time : Cape Sounion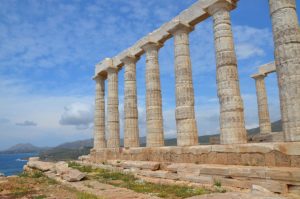 The temple of Poseidon, the Greek God of the sea and the oceans, dominates Sounion, the easternmost tip of Attica. It's tranquil and gracious, just like the Greek sea at its best. Seamen use the temple as a point of reference on their way to Egina, Salamina, the Isthmus of Corinthus or the Cyclades Islands. For many of them, it's a quick stop on their way to the small islands of the Saronic Gulf, including cosmopolitan Hydra serene Spetses and peaceful Poros. But you can also venture to the Peloponnese and pay a visit to Epidaurus, an ancient Greek theatre famous for its amazing acoustics. So much to see!


Location : Close to Athens, South Greece

Access : Sail with your own boat or search for a yacht charter in Greece, possibly from Athens (Piraeus ; Glyfada), Rafina, Alimos, Egina, Salamina, Lavrio.


Distances : 22 miles from Rafina, 25 miles from Egina, 32 miles from Hydra.