Share the post "5 Mooring Spots to Dock your Yacht in Martinique"
Located in the Caribbean, the island of Martinique is a mesmerising blend of mountainous terrain and stunningly beautiful beaches. Despite being a crowded archipelago of 28 island nations and more than 7,000 individual islands, Martinique holds a unique place at the heart of avid sailors across the globe thanks to its great array of yachting facilities and numerous anchorages for all types of yachts.
With 10 exquisite marinas providing full-service facilities and world-class repair services, it can be difficult to pick the one suitable for your yacht. We have compiled a list of the top five mooring spots available:
1. Les Anses-d'Arlet: The Martinique mooring spot against the current
The small and peaceful town of Anses d'Arlets is one of the trademark places to visit if you charter a yacht in Martinique. With a white sandy beach and crystal-clear waters on one side and a magnificent mountain range in the background, this picturesque village is located in one of the most beautiful spots in Martinique.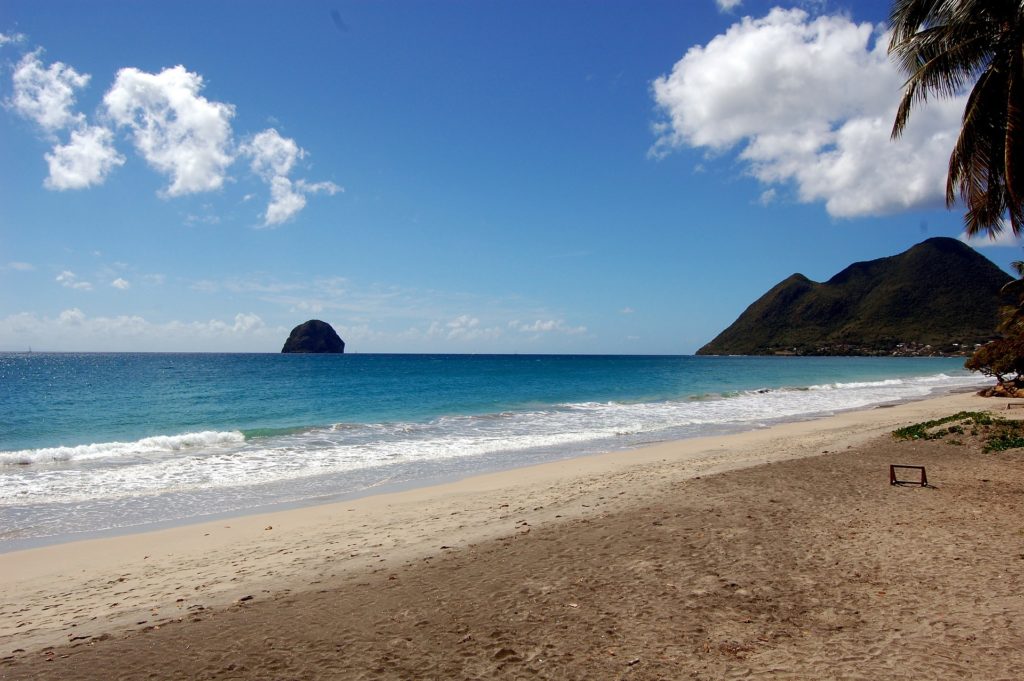 Being one of the main tourist attractions in the Caribbean, Martinique attracts hundreds of thousands of visitors from all over the world. However, travelling around Anses d'Arlets takes you off the beaten track to a naturally beautiful and tranquil place. The Creole houses and spice markets are ubiquitous in the village. The  locals are always willing to help visitors find the best water sports and snorkeling spots in its calm waters.
Location:  Southwest of Martinique
Preferential nautical access:  Yacht charter in Martinique, starting at Fort-de-France or Sainte-Anne.
Nautical distances: 6.5 miles from Fort-de-France, 24 miles from Marin.
2. St. Pierre's Bay: The perfect island for a yacht charter in Martinique
Perfectly located north of the two jetties, the deep waters of St Peter's Bay Harbor are perfect for anchoring all types of boats. Boasting of attractive beaches and a rich culture, this village of St. Pierre holds itself as an untarnished, naturally beautiful place in Martinique.
Among the many things that catch the eye once you dock your yacht is the white beach covered with beautiful palm trees and the imposing Mt. Pelee 'an active volcano at the northern end of Martinique'. Created like an amphitheater bordered by the Caribbean Sea, the lush cover of natural vegetation provides ample exploration spots.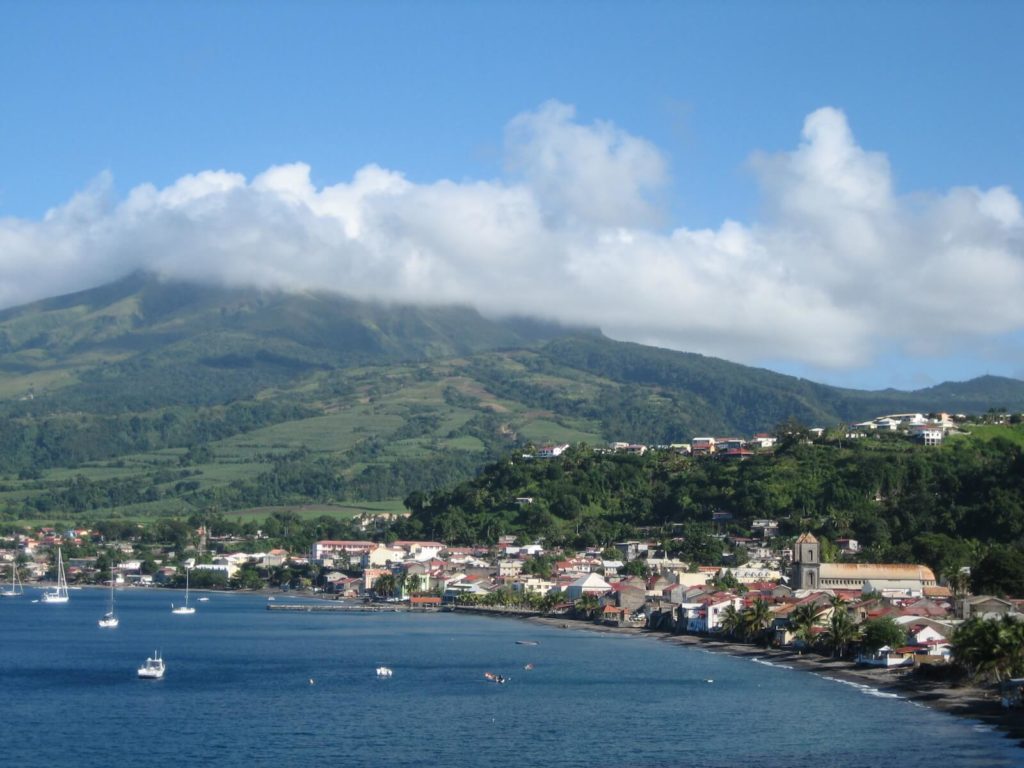 While your boat is safely docked in the spacious marina, you can go for a hike on the highest point (1,395 meters) on Mt. Pelee. After an exhausting trip you can refresh yourselves with the energy-rich Breadfruit (Fruit à pain), a specialty of the region.
Location: North-west of Martinique, access point to Dominica.
Preferential nautical access: Boat rental in Martinique, Fort-de-France or Trinidad, as part of an east-west tour.
Nautical distances: 15 miles from Fort-de-France, 40 miles from Trinidad.
3. Sainte-Anne: A paradise for beach lovers
Located on the south-east of Martinique, the small French commune of Sainte Anne is arguably the most beautiful spot in Martinique. A little away from  'Le Marin', one of the largest and busiest marinas in the Caribbean, Sainte Anne offers a  peaceful anchorage place if you charter a yacht in Martinique, as well as plenty of relaxation spots on the town's white sandy beaches, with loads of water activities on offer.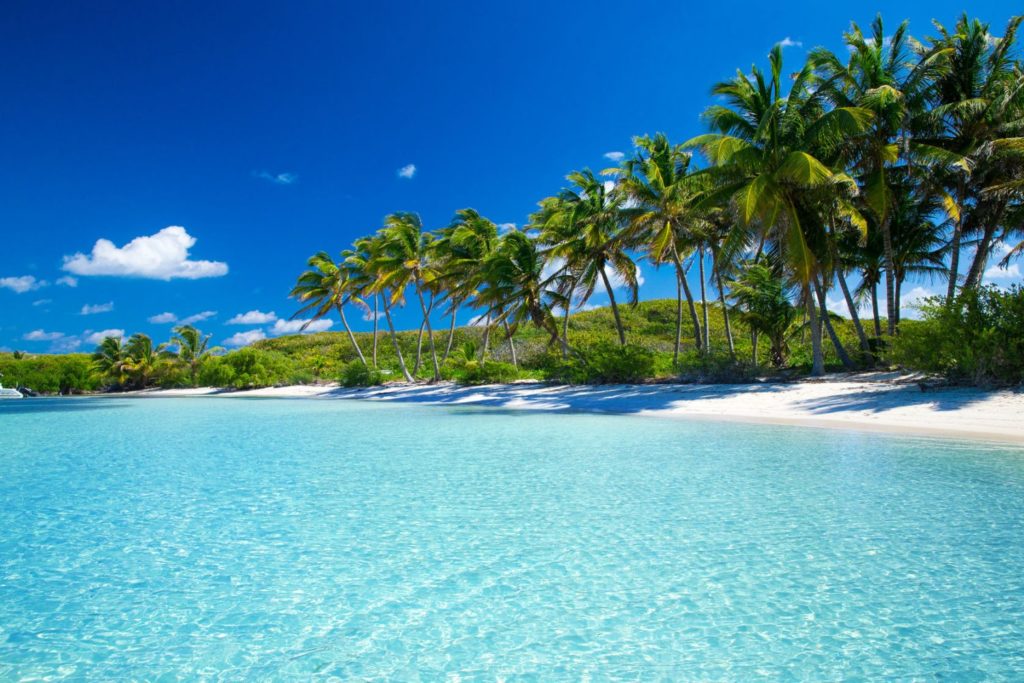 Once leaving the marina, the main attraction if you opt for a yacht charter in Martinique to visit is the Grande Anse des Salines, a long stretch of sand recognised as one of the most beautiful beaches in the world. Another little corner to explore is the beautiful cove called Baie des Anglais, sheltered by a coral reef that is classed as a natural reserve.
For travelers looking to spice their tasting pallets can try the zesty food laden with the habanero pepper (also called pimento Bondamanjak) a native to the region, considered as one of the strongest pepper varieties in the world.
Location:  Southeast of Martinique.
Preferential nautical access:  Sailing from Le Robert, the François or the Anses d'Arlets.
Nautical distances: 18 miles from the port of François, 24 miles from that of Robert
4. Tartane: Rich history and natural beauty
Located on the peninsula of Caravelle, with a tiny population of just over 3000, Tartan is one of the most tranquil and calm places in Martinique. This small fishing village is famous for its wide range of beaches, from calm, family-friendly ones to the rough waters of Étang and Bonneville coves, perfectly suitable for surfing.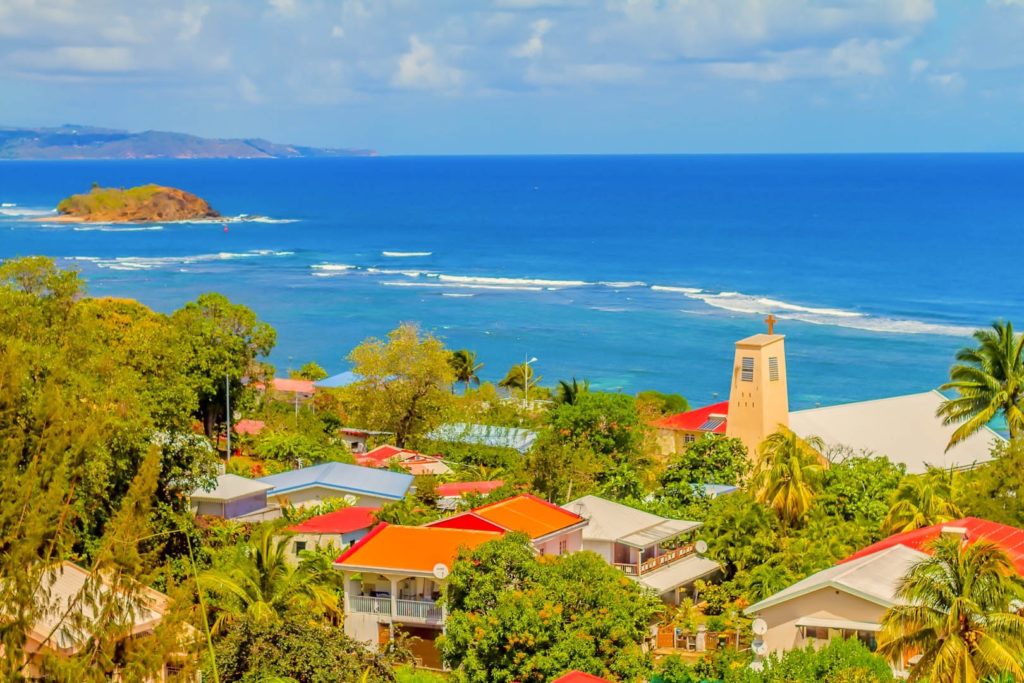 Once you have safely secured your anchorage, there are plenty of places for to explore. For culture and history buffs, a trip around the 17th-century castle 'Château Dubuc' and the lovely 'Musee de la Banane' can make your day. Nature lovers can explore the nature reserve of the Peninsula of Caravelle or venture of in the savannas and mangroves swamps.
Location:  Northeast of Martinique.
Nautical access preferential:  From Trinity, Robert, François or Sainte-Anne.
Nautical distances: 3 miles from Trinity if you opt for a yacht charter in Martinique, 11 miles from Robert, 17 miles from François
5. Baie du Diamant, a real gem
This seaside resort on Martinique's south coast is a heaven for scuba divers. Baie du Diamant or 'the Diamond Bay' is famous for its diving spots and the breathtaking view of a 175-meter  diamond-looking rock.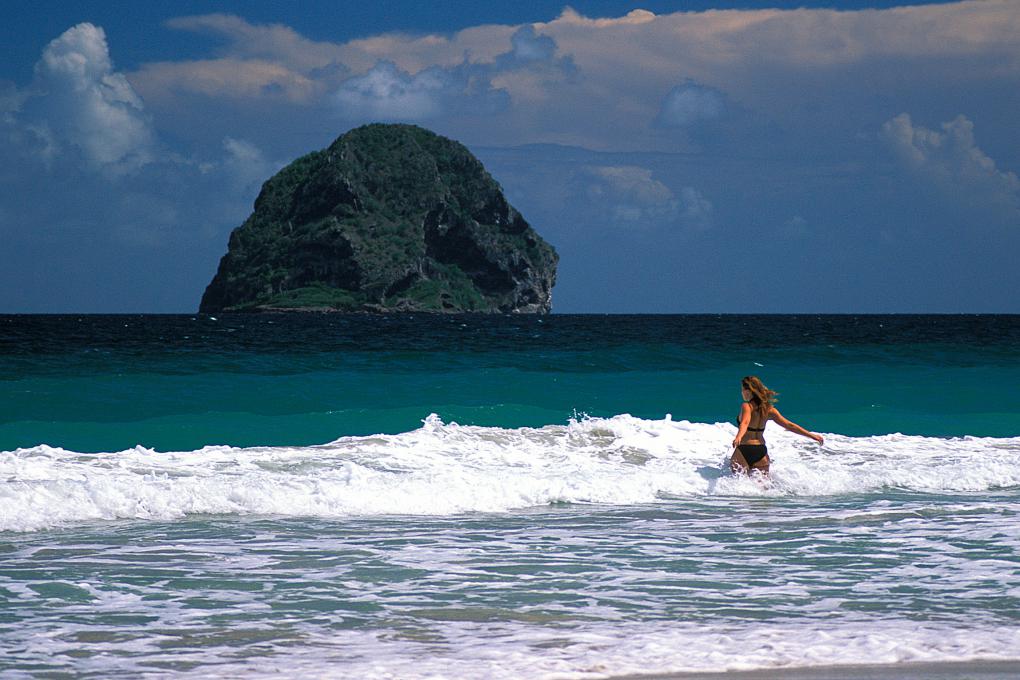 The stunning beach offers peace and tranquility, while the swirling waves will enthuse water sports lovers. Travellers in a more exploratory mood who book a yacht charter in Martinique can turn their eyes to islets of François, a small archipelago of 8 islets in a 68 hectares area, and Josephine's Bath, a shallow part of the Atlantic ocean, just a short boat ride from Le Francois.
Location: Southwest of Martinique
Preferential Nautical Access: Rent a boat in Anses-d'Arlets, Sainte-Anne, Fort-de-France or Marin.
Nautical distances:  8 miles from Anses d'Arlets, 12 miles from Marin, 16 miles from Sainte-Anne (Salines)