Share the post "Sail these Romantic Destinations in the US"
Love is in the air! Here is Click&Boat's list of favorite romantic destinations to sail around with your other half. No need to worry about traveling far, these lovely destinations are all in the United States! 
Key West 
This romantic destination is the southernmost point of both Florida and the United States. Book a Key West boat rental and spend a loving week swimming in turquoise waters and soaking up plenty of sunshine. Snorkel or scuba dive with your loved one in South Florida's best reefs, home to plenty of marine life like, sea turtles and dolphins to see. This tropical island is the perfect getaway without leaving the U.S. For more romantic ideas, check out Click&Boat's blog post on sailing from Marathon to Key West. 
New York
Oh New York, you can never go wrong with New York City! It does not get much more romantic than a classic boat ride in the dreamy New York Harbor with your favorite person. Rent a boat in New York and take advantage of watching a stunning sunset to the background of the NYC skyline or even sleep on board and take a late-night cruise to admire the twinkling city lights from the water.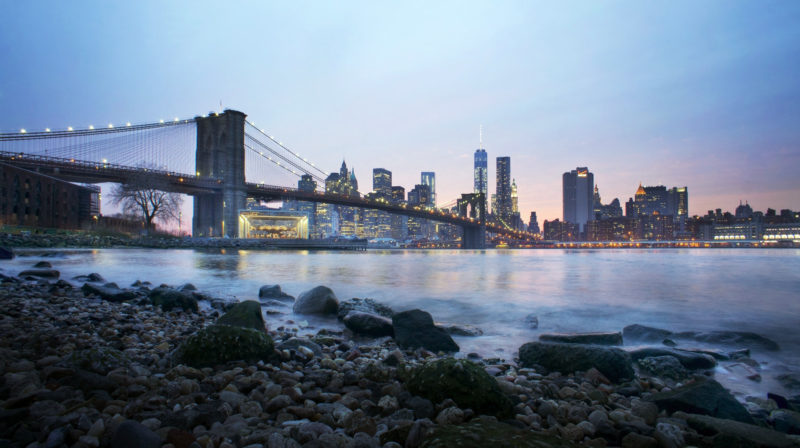 South Lake Tahoe
Have the best of both worlds and head to a moutain and lake getaway. Rent a boat in South Lake Tahoe and sail to the middle of the lake to cherish the 360° view of the shoreline and opposing mountains in the background. Sailing in Lake Tahoe is unique. It is quiet and it allows you to get in touch with nature. However, if you are looking for a thrilling adventure with your partner, rent a jet ski and explore the different parts of the lake like the remarkable Emerald Bay.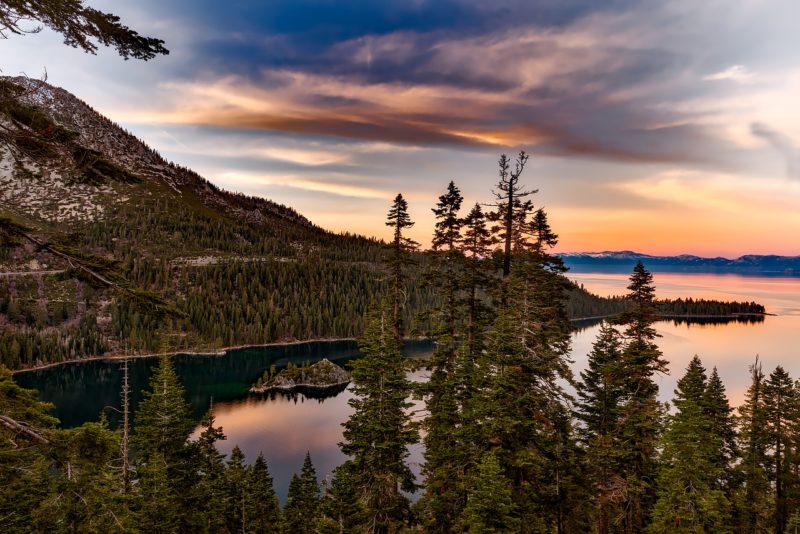 Boston 
For history lovers, Boston is surely the ideal romantic destination. While many choose to walk hand-in-hand in this romantic city, opt for something a bit more exciting like a boat rental in Boston instead. Go back in time and explore the best of the Boston Harbor, see Spectacle Island, Southie Castle Island, Charlestown, and Eastie. End the day with our loved one perhaps picnicking aboard and watching the sun set on the beautiful Boston skyline.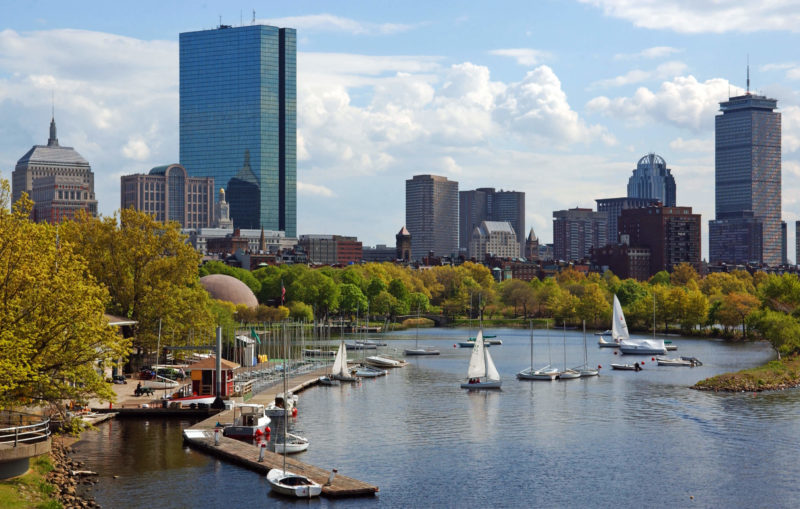 Miami 
Miami is our most exciting romantic destination choice. With a boat rental in Miami, spend a charming day boating in the area, perhaps enjoy company at a few sandbars like Elliot Key or Nixon's Sandbar in Key Biscayne or relax just the two of you in the Florida sunshine. At night head to one of Miami's many dockside restaurants and bars to enjoy great food, each other's company, and an entertaining ambiance.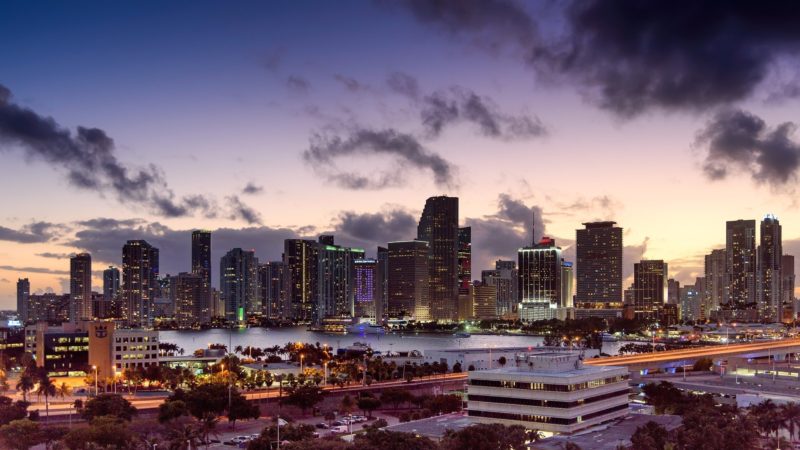 Chicago 
Chicago is easily one of the most romantic destinations whether you stay in the city or you decide to venture into the Great Lakes. In Chicago, sail down the famed Chicago Riverwalk. From the deck of your boat, get a unique view of the art deco styled skyscrapers and rest of the stunning Chicago skyline. If you are looking for a longer romantic getaway, rent a boat in Chicago and sail to Indiana Dunes National Lakeshore. Dock at the harbor town of St. Joseph and spend a cozy weekend with your loved one.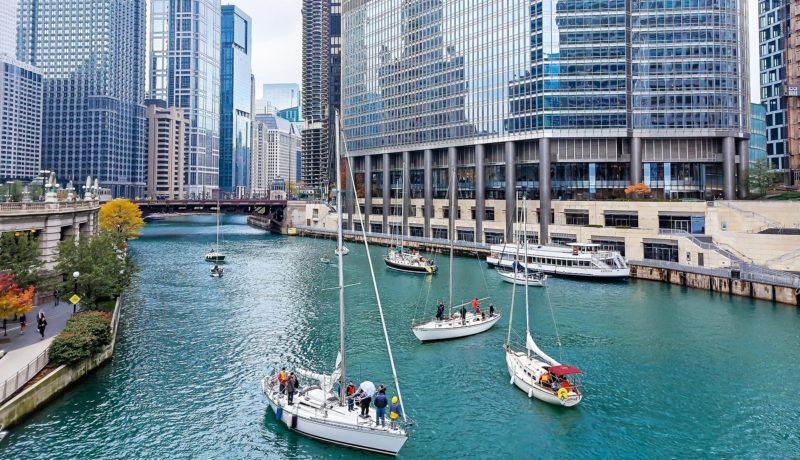 Annapolis
Annapolis, the sailing capital of the United States, is the perfect romantic destination for sailing fanatics. Enjoy a sailboat rental in Annapolis during sunset, and watch the golden glow reflect off the sails. For full weekend trips, take in all the beautiful sights of the Chesapeake Bay and sail down the Miles River and visit Historic St. Michaels, a shining jewel of the bay. Arguably one of the most beautiful towns on the bay, it has plenty of marinas and a great selection of restaurants for you and your partner to dine at!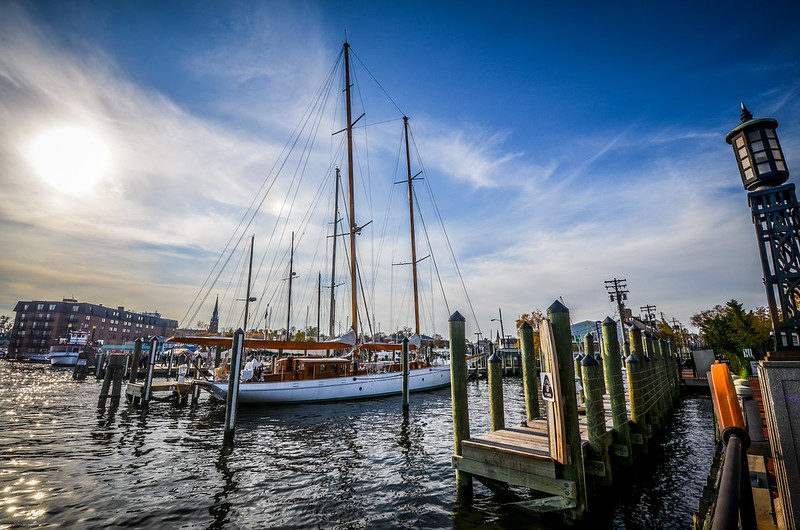 Charleston
You are sure to find southern charm and rich history in this romantic destination, Charleston, South Carolina. Here, it does not get much more romantic than spending time out on the water. Find a motorboat rental in Charleston and visit landmarks like Historic Castle Pinckney and Fort Sumter, followed by dolphin watching and swimming in hidden coves. After being out on the water, finish the day with a walk-through Charleston's French Quarter. Walk down the cobblestone streets or ride in a horse-drawn carriage to end the romantic evening.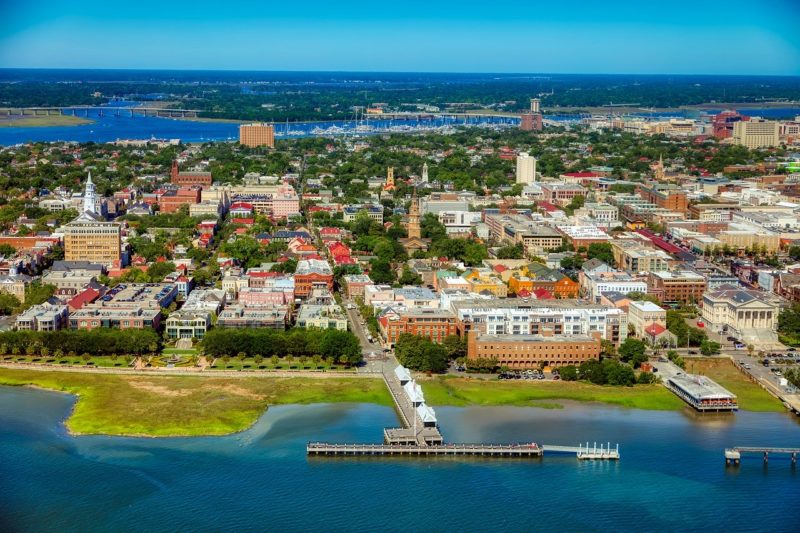 Seattle
Wait, why is gray Seattle on this list? Well, Seattle is quite the romantic destination. With a boat rental in Seattle, take your love one and admire the unparalleled natural beauty of the U.S. northwest coast. Sail through Puget Sound, a 100-mile estuary with interconnected waterways and basins- with each turn find a new little place to discover! From the deck of your boat, snuggle up and watch a breathtaking sunset with Seattle and Mount Rainier on the horizon.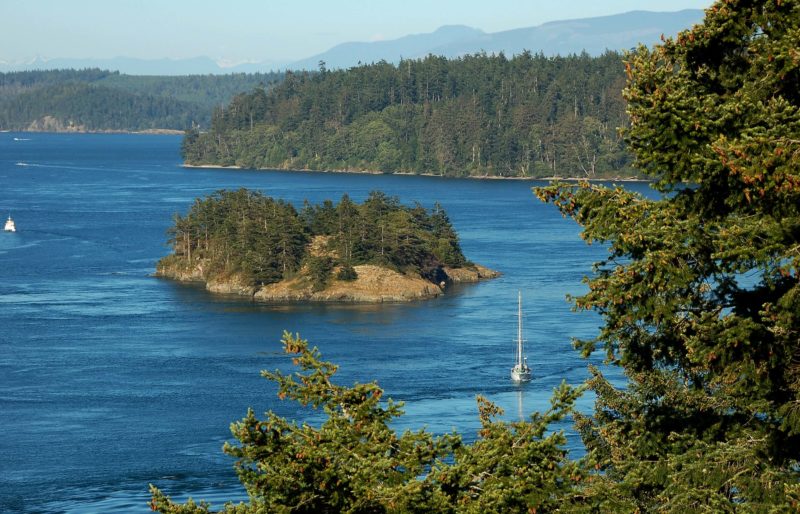 Discover our boats in the USA!