Share the post "Marathon to Key West by Sea: What You Should Know"
Looking for your next sailing trip? Well, Click&Boat has created a guide with the best spots to stop at and things to see when boating from Marathon to Key West. Get ready to be inspired!
Marathon
Marathon, Florida, home to the world's only state-certified veterinary hospital for sea turtles and Dolphin Research Center. This marine-friendly town is the perfect place to start a sailing trip or at least visit for a day or two. With 1,200 wet slips at the Marathon City Marina and over 220 mooring balls in the bay, Marathon is readily able to accommodate boat lovers coming, going and staying.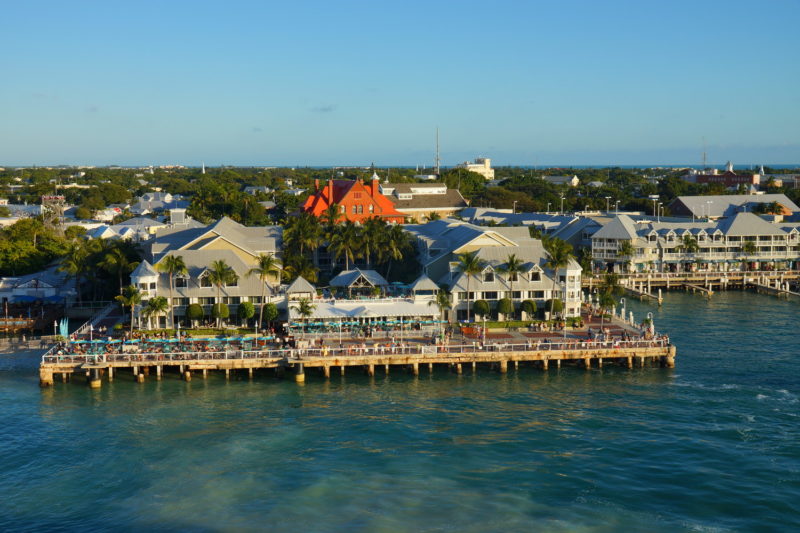 In Marathon, make sure to spend a day at Sombrero Beach, a hidden gem with sandy beaches, palm trees, and no mangroves in-sight. During specific periods, it is also a turtle-nesting beach.
When sailing, the best way to get from Marathon to Key West is by staying in Hawks Channel. This channel runs from Biscayne National Park to Key West and is found in between the Florida Key Islands and their line of southern reefs. On the other side of the reef line, there is the Gulf Stream Current that is much stronger and runs from Key West up the east coast of the United States.
Stops to make along to way

Bahia Honda State Park
This park has one of the best anchorages and beaches in the Florida Keys. It is a must-see when sailing from Marathon to Key West. Enjoy its sandy beach and warm, shallow waters that offer great views of the Bahia Honda Rail Bridge. 
Bahia Honda Rail Bridge
Sail by this abandoned bridge that once connected the Spanish Harbor Key to the Bahia Honda Key. At one point it was considered the "Eighth Wonder of the World" and a vital part of the Overseas Railroad but, today the bridge is in a terrible condition due to strong winds and saltwater corrosion. Parallel to this bridge, you will see the Seven Mile Bridge, a newer bridge built to accommodate traffic flowing between Key West and the mainland.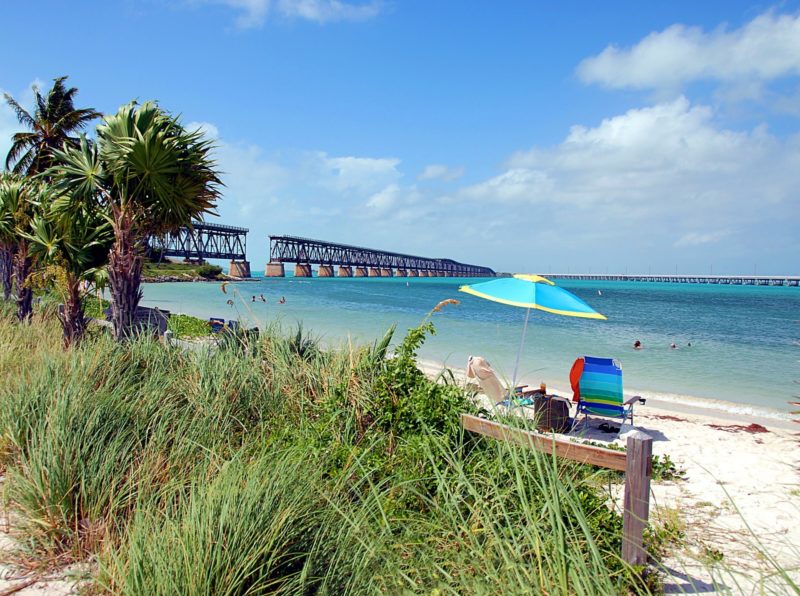 Looe's Key
This key is home to a National Marine Sanctuary, perfect for snorkeling and diving. Make sure to use the mooring balls, that are specifically there to protect the coral from being destroyed by anchors.
Newfound Harbor
When arriving in Newfound Harbor, it means you are at the half-way mark from Marathon to Key West. Only 27 Nautical Miles from Key West, this harbor is found south of Little Palm Island, and it extends to Big Pine Key. Be careful of shallow patches of water, as even Florida Key Deer travel between the islands. It is a great area for hours of fun snorkeling and diving. If you are planning to anchor, try the west side of Picnic Island.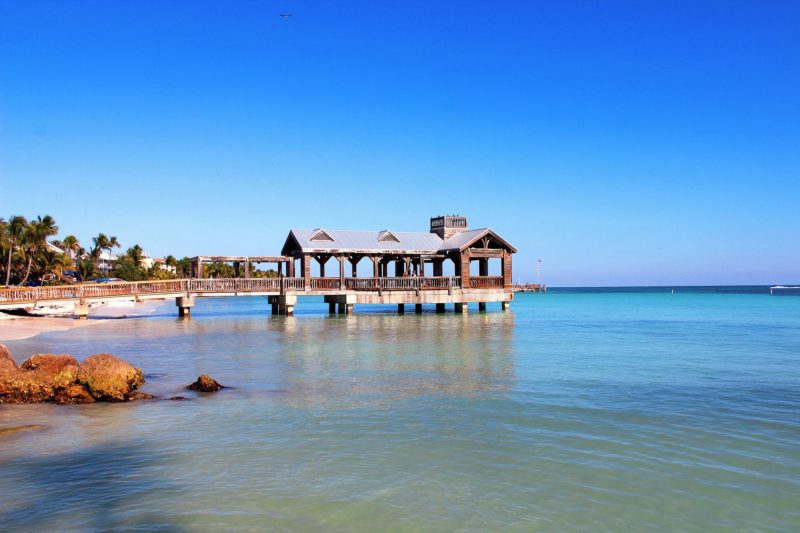 Saddlebunch Keys 
If you want to spend time at secluded beaches before arriving to lively Key West, make sure to stop at the Saddlebunch Keys. It's a group of picturesque mangrove islands and sandy lagoons. Make sure you are on a look-out as hundreds of dolphins call the Florida Keys waters their home!
Key West
Upon arriving in the so-called Conch Republic, choose to stay in one of Key West's many marinas like Key West Bight Marina or Key West Marina. However, if you prefer to stay at anchor, try the Man of War Harbor. When in Key West, make sure to take a stroll down, the exciting Duval Street. It offers excellent places to shop, drink, and eat. If you want to learn more about the town's history, hop on an Old Town Trolley, visit the historic district and see the southernmost point of the United States.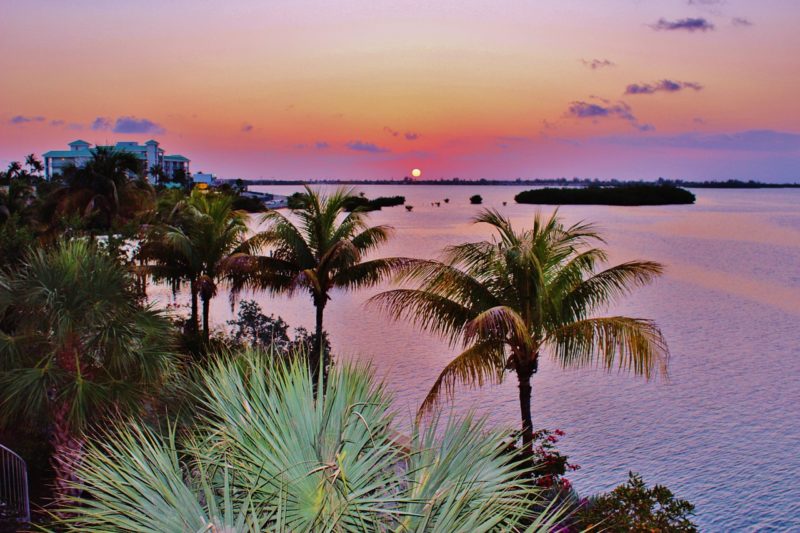 For those who want to prolong their adventure
Marquesas Keys 
Sail to the Marquesas Keys, not to be confused with the Marquesas Islands in French Polynesia! This is an uninhabited island group about 26 Nautical Miles from Key West. The islands are protected as part of the Key West National Wildlife Refuge and are today primarily covered by mangrove forests, with strips of sandy beaches. These islands are known mainly for their excellent sport fishing.
Dry Tortugas National Park
If you decide to keep on sailing another 35 Nautical Miles to the west of the Marquesas Keys, you will discover the secluded Dry Tortugas National Park. This archipelago is made up of 7 islands and is home to the least disturbed coral reefs in the Florida Keys. At the center of this park, you can visit Fort Jefferson, an unfinished coastal fortress, and also enjoy activities such as scuba diving, saltwater fishing, kayaking, and swimming.
If you want to visit more remote beaches like Dry Tortugas National Park, be sure to check out Click&Boat's blog post on the best secluded beaches around the world.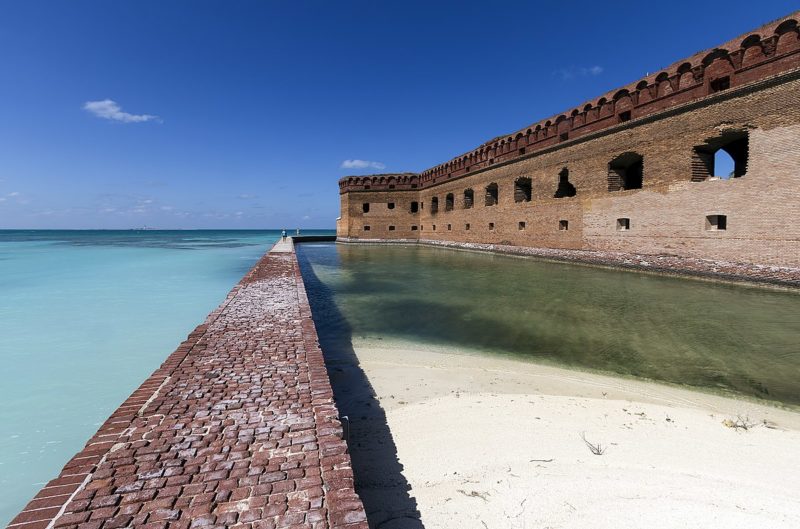 Check out our offers Marathon, Florida!