Last update: 12/17/2020
Thinking about starting the new year in the best way? How about planning sunny winter holidays in some of the best destinations in the world? In this article, we will share with you our list of favorite destinations to set sail in during the winter. 
At Click&Boat, we want you, whether you are a Virtual Regatta player or not, to live unforgettable moments, and enjoy a unique vacation on board. In addition, your health and safety remain our priority, so on our platform you can book a boat with complete peace of mind by taking advantage of the flexible booking conditions that our boat owners have set just for you!
*Please note that the Covid-19 situation and travel restrictions may vary between countries and regions day-to-day. 
Read on! 👇
Click&Boat's Selection of Destinations for Sunny Winter Holidays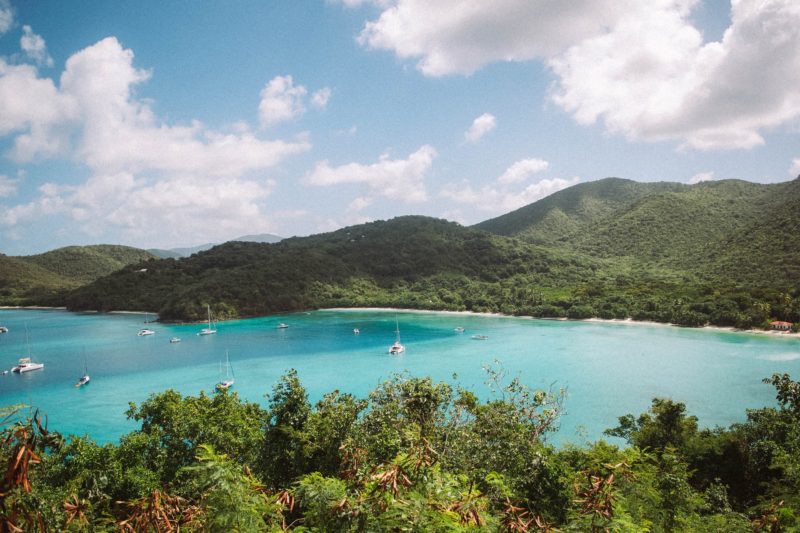 US Virgin Islands: The ultimate Caribbean gem
Winter is calling and it's the perfect excuse for an escape to the Caribbean! The US Virgin Islands are famous for their beautiful white sand beaches and turquoise waters. The USVI are made up of three main islands: St. John, St. Thomas, and St. Croix. Each island offers something a little different!
St. Thomas is your go-to for your sunny winter holidays if you are looking for a luxurious experience. Here you you'll find high-end stores, fancy restaurants and mega-yachts. If you are more the nature-loving type, St. John is the place to go. Take advantage of excellent hiking throughout over 7,000 acres of National Park land or head to the stunning beaches and discover what the island has to offer on land and underwater. If you are looking to escape the crowds, rent a boat in St. Croix equally as beautiful to its brother islands, but with an added bonus of rich history from the Virgin Island's past. No matter if you visit one island or all three islands, a boat rental in the US Virgin Islands is a must. 
Planning an extra long trip? Consider getting to know the British Virgin Islands too! With a boat rental in Tortola, the largest of the BVIs, enjoy the white sand beaches, tropical ambiance and snorkeling around the incredible coral reefs. Must-see beaches include White Bay, Savannah Bay, Cow Wreck Beach and The Baths!
Or set sail to the west of the USVIs and discover the beautiful island of Puerto Rico! Check-out the famous Cabezas de San Juan Nature Reserve on the east of the island, part of which is the Laguna Grande, a lagoon of outstanding natural beauty, and a picturesque Hispanic lighthouse that you can spot from the sea. 
Before you travel…
*According to the Virgin Islands Department of Health, as of September 19, 2020, every traveler above the age of 5 is required to use the USVI Travel Screening Portal and submit a Covid-19 test result- Antigen test result must be negative within 5 days of commencement of travel to the territory. 
Florida: A true boater's paradise 
Florida, known as the sunshine state (and for good reason!) has been a top-rated boating destination year after year. Visitors and locals can't get enough of the year-round warm temperatures, pristine coastlines and waterways, full-scale marinas and picturesque beaches. No wonder it's a boater's paradise! 
From Sarasota, to Palm Beach and Islamorada: all of Florida's waterfront towns and cities offer a unique getaway. From the quaint and peaceful communities to the buzzing and cultural hubs, there's a boating option for every type. And we can't forget that Florida is one of the top-rated places in the United States, where people don't need to travel as far to find Caribbean-like waters.
With a boat rental in Miami, cruise up and down the coast in search of the perfect sand bar, pristine beaches, and delicious waterfront restaurants to dock'n'dine. Miami is also the perfect starting point for other exciting destinations like The Bahamas, Key West and Fort Lauderdale, "The Venice of America."
Set sail on a catamaran charter in Key West and explore the rest of The Florida Keys- home to some of the best sports fishing and world renown snorkeling and diving spots. To the east of Florida, reach the dreamy beaches of The Bahamas only 50 nautical miles away. Discover the archipelago's 700 islands full of sandy beaches, exotic landscapes and eternal sunshine. This corner of the world is blessed with sunshine around the year.
For your sunny winter holidays there are also many great boating opportunities on Florida's Gulf of Mexico coast! Nestled between Tampa and Naples, the "Waterfront Wonderland"- Cape Coral is a must! Take advantage of day trips to hundreds of islands hidden in the gulf, like Captiva Island and Sanibel Island. 
Before you travel…
According the the CDC, foreign nationals who have been in any of the following countries during the past 14 days may not enter the United States, this includes China, Iran, European Schengen Area, United Kingdom, Republic of Ireland, Brazil. For those residing in the United States, the state of Florida has no travel restrictions in place. However, the  Florida Department of Health has issued a public health advisory: Residents and visitors are advised to wear face coverings if social distancing is not possible.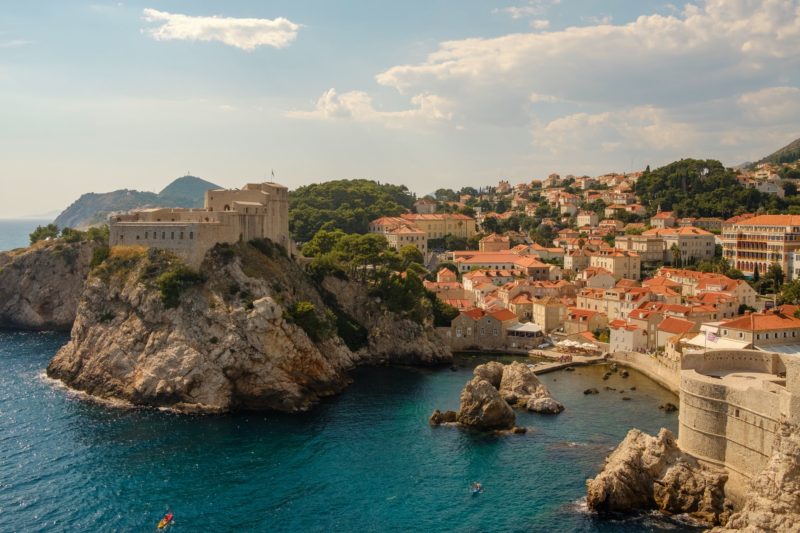 Croatia: For all your island hopping dreams
Croatia is the perfect getaway for Europeans who don't want to travel too far this winter! With more than 1,000 islands to discover, it is not a coincidence that Croatia has become Europe's hottest sailing destination. For many a trip to Croatia means departing from popular seaside towns like Split, Dubrovnik, and Zadar.
Split, Croatia's second biggest city, there's no doubt that the old town will take your breath away with its historical monuments and narrow, cobbled streets. But if you are looking for a true eye-opening adventure head out on the water with a boat rental in Split to explore nearby islands like Brač, Hvar, Lastovo, Trogir and Vis.
The Kornati National Park is another can't miss destination with 147 islands ready to be discovered! This part of Croatia is a paradise on earth, home to rare flora and fauna. An ideal destination for nature lovers offering opportunities for several outdoors activities, such as hiking, snorkeling, and swimming in the sea.
Dubrovnik, also known as "the pearl of the Adriatic," will take you back to another era after walking through the city's old town, a UNESCO World Heritage Site. Marvel at the city's gracious walls and the old port where you can dock if you rent a boat in Croatia.
On your sunny winter holidays choose to sail to the Sipan island, only two miles away from the mainland, where you can anchor in a calm bay for the night. Or navigate to Polace, moor your boat, and explore the deep forest of the island. Not far, Lastovo island is a must: it's not visited by many, and the perfect spot for social distancing. The island of Korculahas has a beautiful landscape with vineyards, olive groves, charming villages, and nice spots for mooring. 
So no matter where in Croatia you end up traveling to, you can be sure that its Mediterranean cuisine, sandy beaches and boat owners will be waiting for you!
Before you travel…
*From December 1 to January 15, 2021, the Croatian Government has prohibited all border crossings, however there are exceptions: EU citizens, their family members and EU residents coming directly from EU member states or regions that are on the European Centre for Disease Prevention and Control's Green List may enter without a PCR test and any restrictions. For EU citizens, their family members and EU residents not on the European Centre for Disease Prevent and Control's Green List, they must present a negative PCR test result that is no older than 48 hours.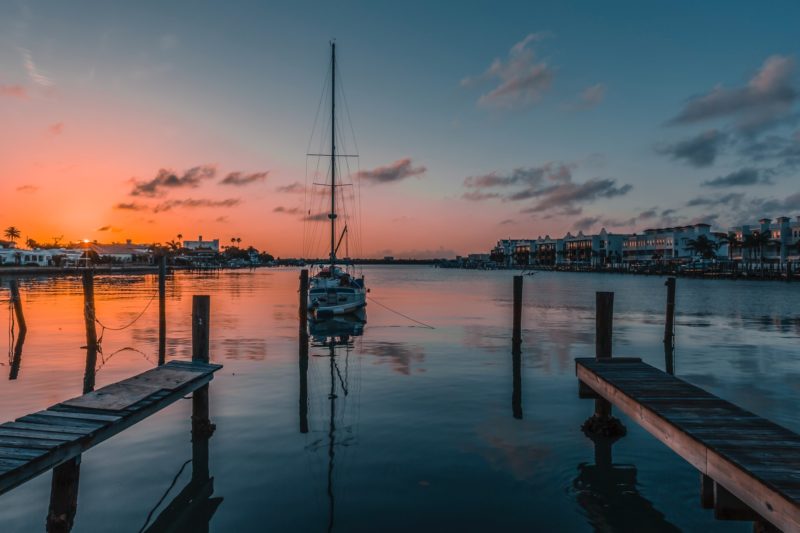 Before you start planning your sunny winter holidays, don't hesitate to take a look at the following recommendations:
Follow the information shared by official agencies

Reconsider your travel plans if you feel symptoms such as cough or fever

Check-in for your accommodation, transport, activities… as much as possible online

Carry enough masks (use them to cover nose and mouth) and disinfectant gel

Respect the measures and restrictions of your destination

Wash your hands often!
If you have any doubts or questions regarding your trip on board, our team of expert advisors is at your disposal to help you solve your doubts and plan your trip. 
What do you think, are you ready to set sail? Come aboard! ⚓