Share the post "Island Edition: A Guide to Boating in The Bahamas"
With over 700 dreamy islands to explore, when it comes to boating in The Bahamas- the options are endless! From deep sea fishing and practicing water sports, to relaxing days basking in the sun on the beach or snorkeling among the coral reefs, this archipelago truly has it all. 
Located just 50 nautical miles off the sunny coast of Florida, The Bahamas' exotic beaches, crystal-clear waters and year-round warm temperatures create an irresistible boating destination. 
So what do you say? Hop on board a Bahamas yacht charter and explore the islands with Click & Boat !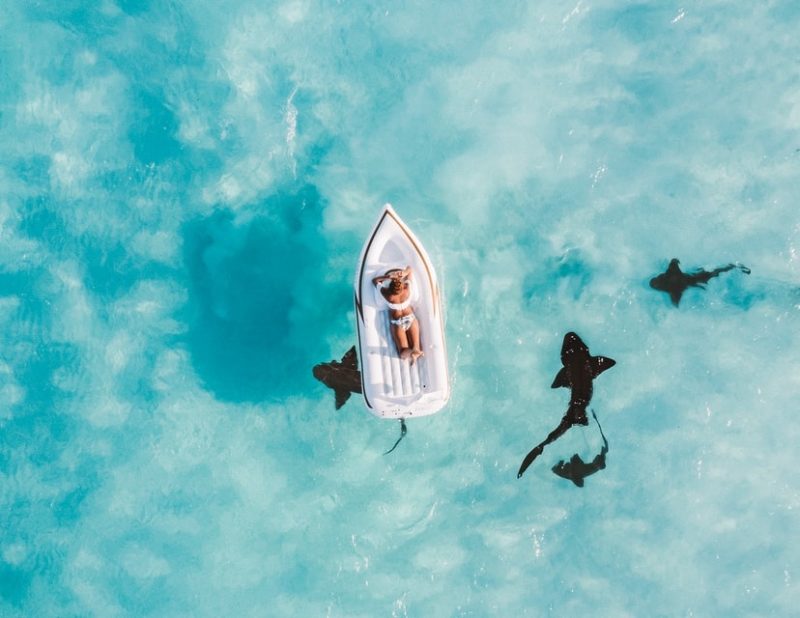 Can't Miss Islands in The Bahamas 
Eleuthera & Harbour Island 
A trip to The Bahamas isn't complete without visiting Eleuthera and Harbour Island. The two fit hand in hand, once you visit one, you'll have to visit the other! Harbour Island is a little waterfront town with colorful New England-style architecture, while Eleuthera is the much wilder of the two. 
On Eleuthera's Atlantic side be sure to visit The Queen's Bath during low/medium tide. These natural tidal pools are perfect for soaking in the sun. Eleuthera is 180 kilometers long full of empty beaches with plenty of little places to discover (without crowds!) like the Loyalist Cottage and Glass Window Bridge.
Surely there is a reason that Eleuthera means "freedom!" It's the perfect destination to unwind and relax.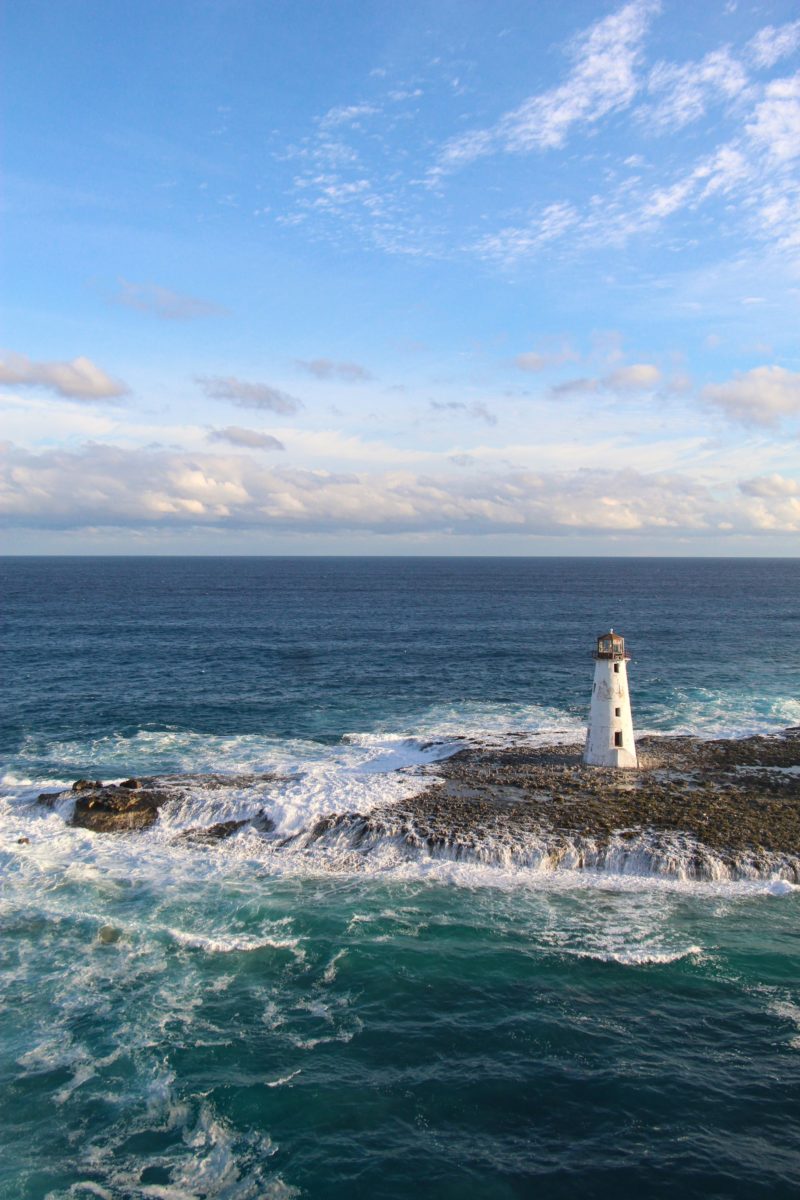 Our Diving Recommendations:
Devil's Backbone– discover a train wreck from the 1860s
Rock Sound– explore dozens of sunken ships
Our Beach Recommendations: 
Pink Sands Beach– the name says it all, this beach is known for its rosy-colored sand created from crushed seashells
Twin Cove Beach– perfect for relaxing and snorkeling amongst a large variety of fishes 
Rainbow Bay Beach– the ideal spot to watch sunsets over the Caribbean waters
The Abacos 
Forget the crowds, with calm waters, gentle sea breezes, and dreamy views, The Abacos are the ideal vacation getaway. While many come to enjoy the variety of land adventures that the island offers like pretty colonial-era towns and landmarks and ecotourism, the real attraction is its perfect boating conditions! 
 These naturally protected waters of The Abacos are known to be The Bahamas' sailing capital, which annually host regattas and fishing tournaments. And with a boat rental in Marsh Harbour, you too can enjoy the +100,000 square miles of the clearest and most stunning blue waters. Some of the can't miss destinations on the island include Elbow Cay and Castaway Cay. But there are plenty of other white-powdered, secluded beaches to explore too! And for those looking to spend even more time in the water, The Abacos also happen to be a great starting place for diving beginners.
Our Diving Recommendations: 
Great Guana Cay– offers plenty of great shore diving opportunities
Coral Caverns at Green Turtle Cay– tall coral alleys and vibrant walls to swim by 
Shark Rodeo– for diving with Caribbean Reef Sharks 
Our Beach Recommendations: 
Tahiti Beach– located to the south of Elbow Cay, this beach is most reachable by boat at low tide when you can relax and enjoy the sand bar and shallow waters 

Treasure Cay Beach

– enjoy complete serenity with little tourists and unbelievable views. 

Sandy Point Beach

– located 40 miles south from Marsh Harbour, known for its beauty and large amounts of seashells 
Ocean Beach– offers lots of activities and amenities from restaurants, bars, and entertainment to fishing and windsurfing 
Nassau (New Providence Island)
When it comes to boating in The Bahamas, a boat rental in Nassau, the capital, is the way to go. Nassau and Paradise Islands are considered the gateway to The Bahamas due to its easy accessibility. The islands are equipped with an international airport that you'll most likely fly in and out of as well as a cruise ship port. 
But remember, Nassau is more than just a big city in the tropics, it embodies the art, history and culture of the Bahamian way of life. During your stay on board, be sure to visit the main land to admire the gothic architecture of the Christ Church Cathedral in 1841, The Queen's 66 Steps, or The Retreat Gardens. And you can't forget to take a stroll down Bay Street, Nassau's main street with pastel-colored buildings- restaurants, bars, and plenty of entertainment.
Our Diving Recommendations:
Shark Buoy– go for a thrilling dive amongst the Silky Sharks
The Last Blue Hole– another blue hole in The Bahamas that is worth visiting 

Andros Wall (Andros)

– there's a 60,000 ft canyon between Nassau and Andros that offers an incredible diving experience 
Our Beach Recommendations: 
Orange Hill Beach– a local hangout during the weekends but peaceful during the weekdays, you wouldn't be able to get enough of its powdery white sands!
Love Beach– the perfect spot to escape the crowds on this busy island 

Caves Beach

– another quiet beach, home to beautiful rock formations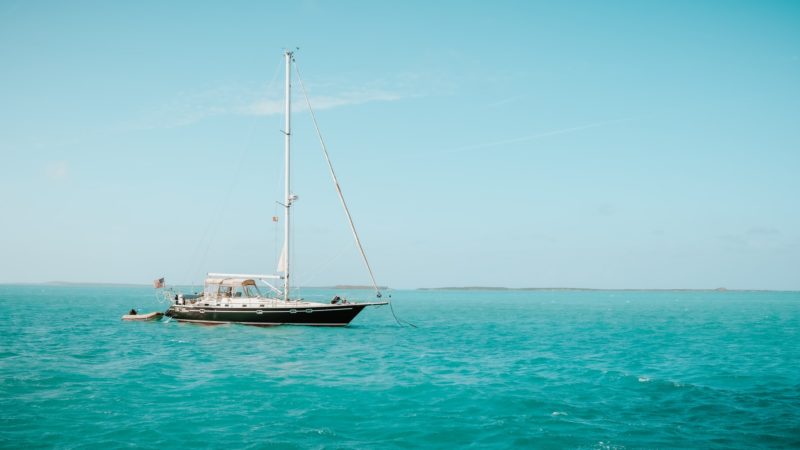 Long Island  
If  you are looking to enjoy the slow-paced island life, then look no further than Long Island. It's as laid back as it gets… all you need to do is sit back and relax. On the island's eastern coast admire the sound of the crashing Atlantic waves and dramatic cliffs or choose to spend time on the quiet and calm beaches of the west coast!
While visitors can enjoy all of the fun leisure options like sailing and water sports of the other cays, Long Island is particularly known for its diving. The Bahamas are home to the world's third largest barrier with countless coral reefs and blue holes. The archipelago's year-round warm waters and high visibility make it the perfect destination for underwater exploration. 
It's also known for its world-class fishing conditions. Anglers for all over, visit Long Island to try their hand at deep sea fishing, bone fishing, as well as reef fishing- what will you catch? Marlin, Wahoo, or Tuna?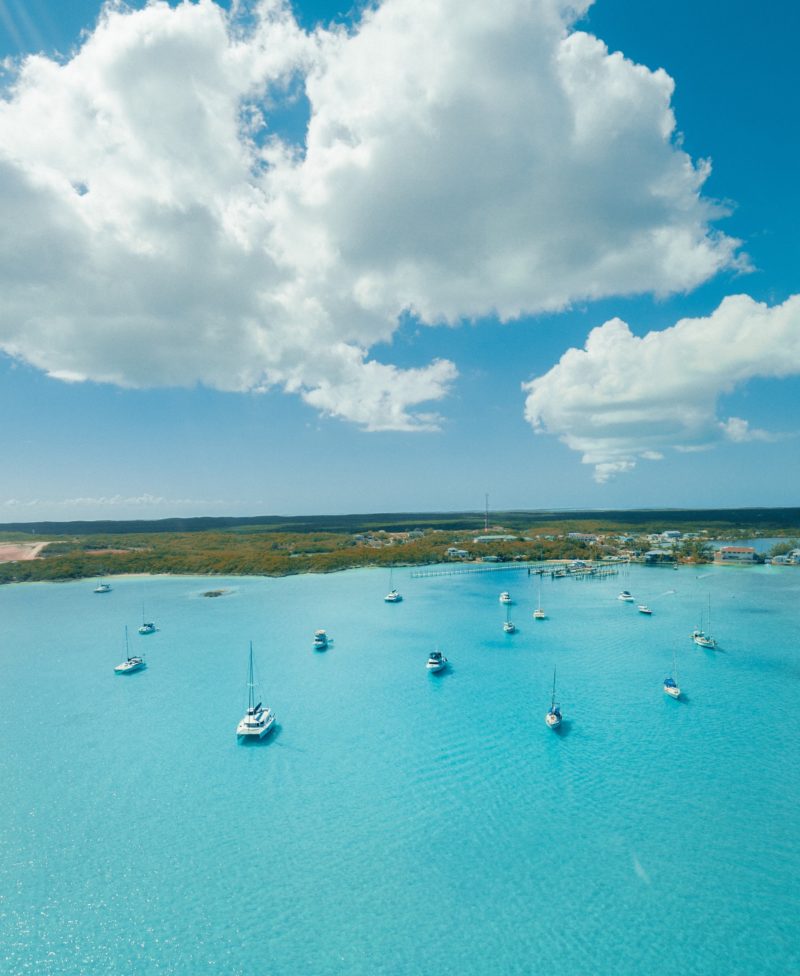 Our Diving Recommendations
Dean's Blue Hole– happens to be the second deepest blue hole in the world, a can't miss!

Conception Island Wall

– dive and discover this amazing sponge-filled wall, surrounded by marine life just off the coast of Long Island
Our Beach Recommendations: 
Cape Santa Maria Beach– where white sands meet calm turquoise waters, perfect for snorkeling and scuba diving

Stella Maris Beach

– while it's not the largest beach, this coarse beach offers beautiful rock formation, pink-hued sands and natural pools

Gordon's Beach

– a stunning secluded beach on the south end of the island 
The Exumas
You must explore The Exumas when boating in The Bahamas! With over 360 cays, there are always unnamed beaches and coves to be discovered. To make things easy, The Exumas can be divided into three regions:  Great Exuma, Little Exuma, and The Exuma Cays.
By boat, enjoy the islands' sapphire blue waters and see friendly nursing sharks or feed the pigs at Pig Beach on Big Major Cay. Or perhaps visit some of the area's natural parks like Exumas Cays Land & Sea Park and Moriah Harbour Cay National Park. Looking for a little entertainment? Make a stop at Chat & Chill Beach Bar on Stocking Island (only reachable by boat) to enjoy a good time!
Our Diving Recommendations:
Amberjack Reef

– a famous dive site with prolific fish life: such as reef sharks and eels 

Cracked Coral Head

–  just off of Norman's Cay, away from civilization and abundant in coral and marine life
Thunderball Grotto– underwater cave with lots of colorful fish
Stocking Island– a haven for snorkelers and divers with coral reefs, blue holes, and caves to discover
Our Beach Recommendations: 
Pig Beach

– located on Staniel Cay, this beach is home to the iconic swimming Exuma pigs
Tropic of Cancer Beach– located on Little Exuma, its azure waters are ideal for swimming, snorkeling and waterside strolls
Three Sisters Beach– located to the south of George Town on Great Exuma, with sparkling white sands and stunning rock formations


Cat Island 
For those looking to sail to unchartered territories, Cat Island is the place to be. Despite its name, you will not find any cats on the island, instead the island was named after the pirate, Arthur Catt- symbolizing freedom and adventure. The island is about 50 miles long and happens to be one of the least inhabited islands in The Bahamas. 
Forget about the fancy resorts and cruise ship ports, Cat Island is for those looking to disconnect from the rest of the world and connect with nature. From hiking Mt. Alvernia (the highest point of The Bahamas!) to visit The Hermitage, a medieval stone monastery from the 1930s, to learn how to kite surf in epic conditions- the activities are endless!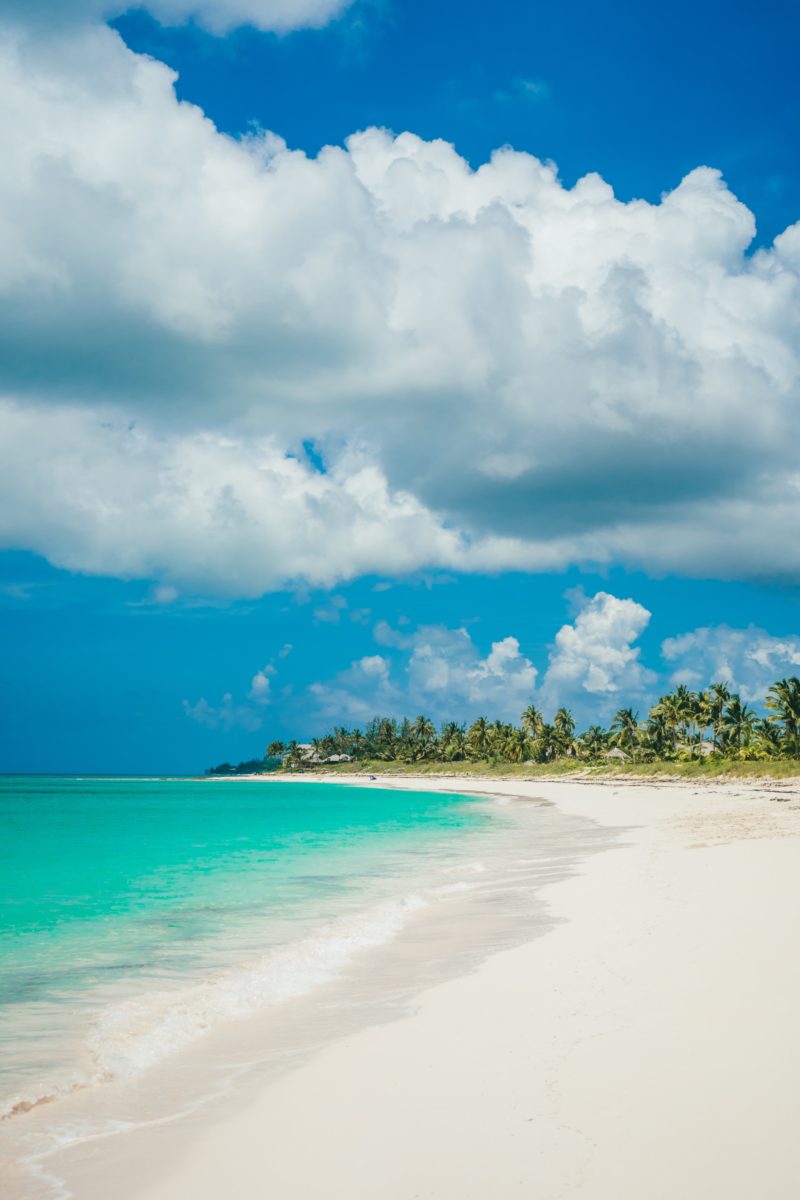 Our Diving Recommendations
Santa Maria Teresa

– discover the site of an old Spanish battleship that sunk in 1918

First Basin Wall

– check-out this stunning (100-200ft.) drop off

The Tunnels

– a coral garden with lots of fissures and canyons to explore underwater
There are plenty of spots around the island where you can enjoy shark diving with Oceanic Whitetip Sharks!
Our Beach Recommendations: 
Rollezz Beach– located near Old Bight, this beach happens to be the longest continuous stretch of (luxurious white!) sand on the island

Port Royal Beach

– enjoy this pink sand beach with its beautiful lagoons
Man O'War Point Beach– the ideal spot to anchor your boat to enjoy stunning views
So, are you ready for some boating in The Bahamas?