Share the post "Your Guide to the Top Sailing Destinations This Year!"
Have the travel jitters already started for 2021? Despite the current situation, we slowly but surely dare to dream of an incredible (sailing or boating) holiday in Europe. Whether its island hopping in Greece or kayaking in Croatia, 2021 is (hopefully!) the year when tourism will get back on track. So set sail for one of these top sailing destinations and start planning your escape!
Click&Boat has put together a list of our top sailing destinations for this year. You will find a mix of popular holiday destinations and more unique (but equally wonderful) destinations – all of which are perfect for a boating adventure. Europe has a lot to offer and this list could have been much longer. Have a read, take your pick and let us know which sailing destination you dream of visiting in 2021?
1. Discover the magic of the Greek Islands.
If you are thinking about an international trip, surely the Greek Islands have already crossed your mind. Who has not dreamed of visiting this country that offers the perfect balance between paradisiacal beaches , history and culture ? And while we often hear about Santorini and Mykonos as must-see destinations, the country offers so much more! Rhodes, the medieval fortified city , for example, is a less popular and undoubtedly special option.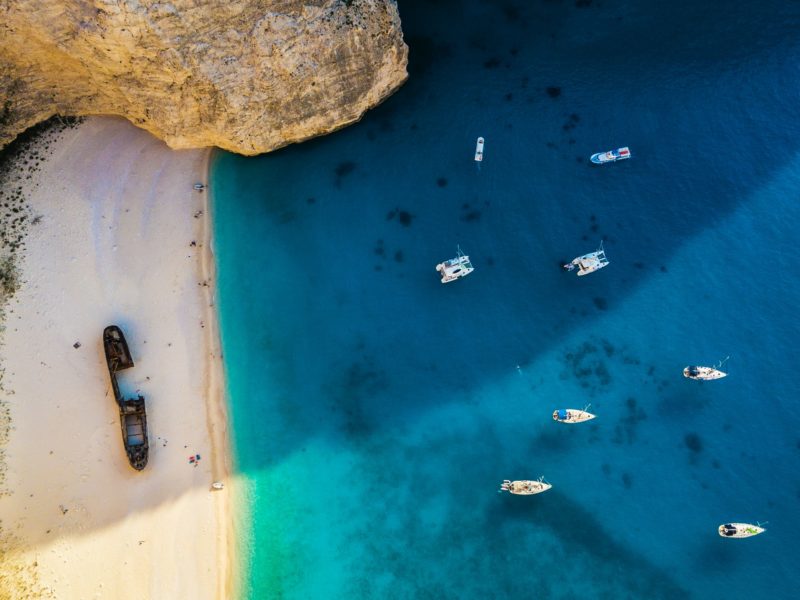 It is always possible to rent a boat and visit the islands and beaches that seem most interesting, such as the picturesque Castaway Beach in Zakynthos, or the beaches of Crete, among the most beautiful in the country . If you are looking for an original experience in the Greek islands, renting a sailboat in Greece is the best alternative!
Greece is easily accessible from most of Europe with many airports, such as Athens, Mykonos and Santorini, offering direct flights from other major destinations.
2. Enjoy The Balearic Islands, a truly unique sailing destination.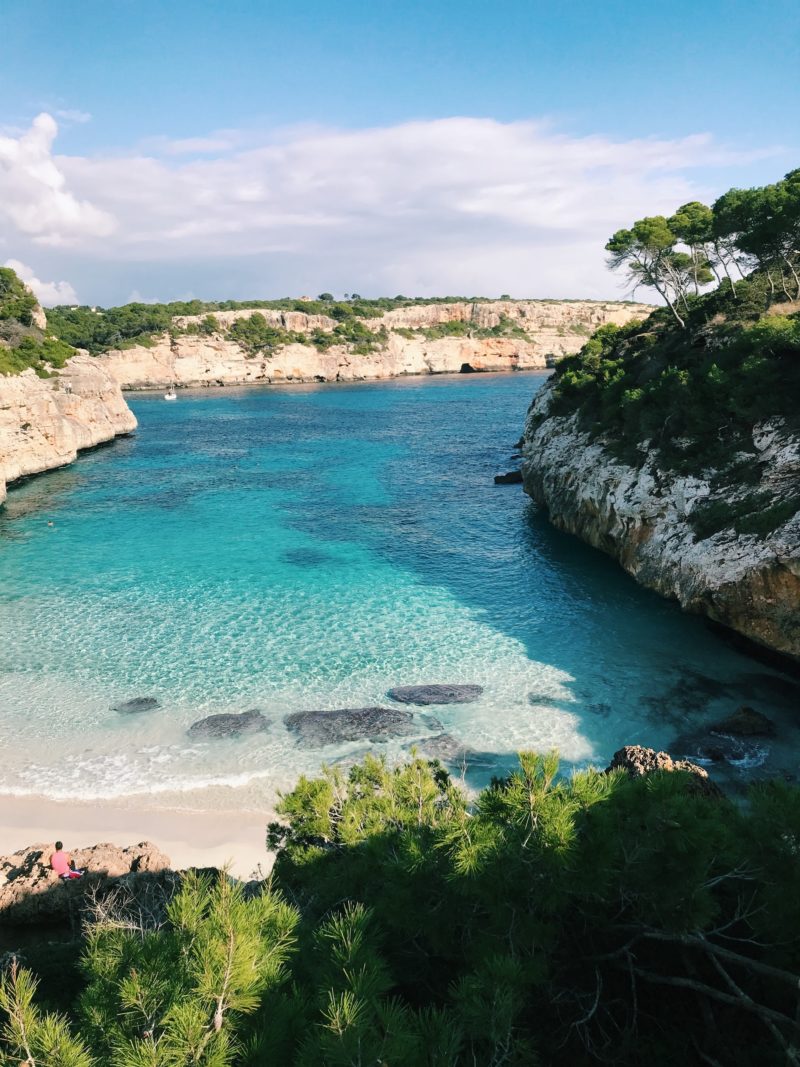 One of the most sought after holiday destinations in the world: Mallorca, Menorca, Ibiza… Can you think of a better destination to sail to in 2021? Not us!
As stunning and as beautiful Ibiza and Menorca are, their sister island, Formentera is also worth a visit- especially if you are looking for an isolated and quieter vacation. Only accessible by boat, this pearl of the Balearic Islands is a natural paradise, with an abundance in vegatation, dunes, and dreamy beaches. It is the perfect way to escape from the hustle and bustle of everyday life. For a unique experience, consider discovering this island aboard a catamaran!
Enjoy the nightlife and culture with a boat rental in Ibiza before setting sail for a lovely stay on board in Formentera. Trust us, we know you'll love it!
3. Set sail for the French Riviera.
The Côte d'Azur is considered one of the most beautiful European destinations, bathed by the Mediterranean. How would you like to discover the South of France in a unique and different way? Get on board one of the boats available on the platform and let yourself be enchanted by the beauty of the area. One of the best options is to make a crossing from Hyères to Marseille, visiting magical places such as Porquerolles, Toulon, Cassis, or the incredible Frioul islands. On the other hand, you can also go to world-renowned cities, such as Nice or Cannes, or even spend a few days touring the beautiful island of Corsica: smooth sailing!
4. Cruise around Norway and its stunning Lofoten Islands.
Norway can sometimes be an expensive holiday destination, which quickly scares many people. But at some point in your life you have to visit Norway at least once so why not make 2021 the year? The absolute highlight is a visit to the Lofoten islands. Imagine yourself here, in an impressive mountain area, with deep fjords and extensive wild, sandy beaches. This is a true paradise for true nature lovers. You can take (mountain) walks, sail, climb, ski, fish, dive or even raft at sea. In addition, this is also the most northern surf spot in the world! Plus, in the summer months, between late May and mid-July, the sun doesn't set. Enjoy the long summer days and the midnight sun. An unforgettable experience!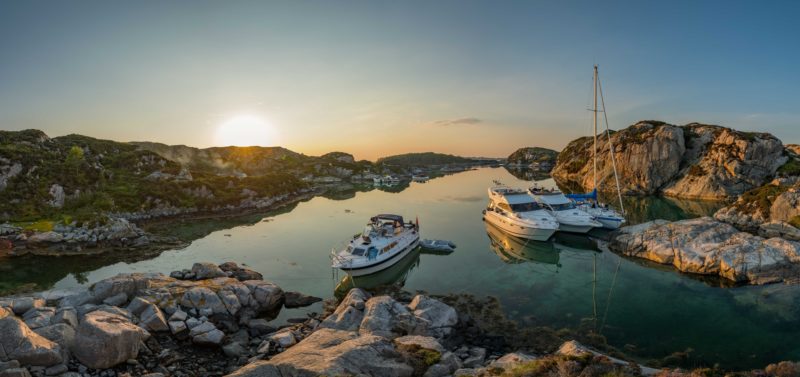 Another unique experience in Norway is a winter holiday and you can view the Northern Lights here in the winter months. Between September and February you can enjoy a unique Norwegian whale safari on board a motor yacht. Sailing between impressive icebergs ticked off the bucket list. From Tromsø to Lofoten, you can admire the large cetaceans and the Northern Lights. 1 or 2 guides/naturalists are present on board. They can tell you everything about the Arctic Circle, flora and fauna, history, economy and culture.
5. Admire the Italian Coast & its islands.
Surrounded by high evergreen mountains, the coastal cities and the many Italian bays are always a sure hit . For example, the Amalfi Coast is made up of several beautiful towns that make the trip worthwhile. Rent a boat in Positano or Capri, take a trip to the thermal baths on the island of Ischia and relax in the best way, or visit the magical Blue Grotto in Capri.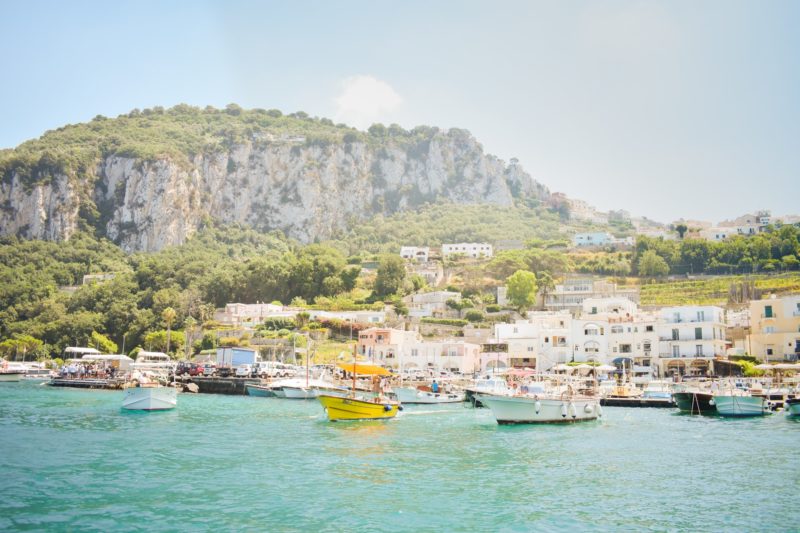 What if we approach their islands? The indisputable beauty of Sardinia and Sicily will not leave you indifferent. From the Archipelago of La Maddalena in the first, to the beauty of small towns such as Cefalú or Taormina in the second. Get to know its most charming corners and enjoy them in the best way: on board!
… where will you sail to in 2021?
Have we inspired you to plan an adventure to one of these top sailing destinations? Let us know in the comments or reach out to us on Facebook!