Share the post "7 reasons for a Yacht Charter in Croatia"
Croatia is an up-and-coming destination, popular among sailing lovers for its thousands of islands and islets, breathtaking landscapes and strategic position, close to Italy's Eastern coast and the Ionian islands in Greece. We can practically think thousands of reasons for a yacht charter in Croatia, the land of sun-drenched beaches and terraced lakes, so here are just seven of them.
1. It's an island-hopper's paradise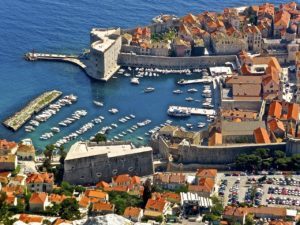 Croatia is an ideal destination for travellers who get bored easily and love hopping from one island to another in search of thrill and original experiences. A good starting point in the Dalmatian archipelago for such a trip would be Rijeka in the north of the country, or Zadar, one of Croatia's biggest ports. From Rijeka you can head off to the islands of the Kvarner Gulf:  Racers, Krk, Lošinj and Pag are the most popular ones. A route many sailing aficionados prefer starts from Dubrovnik and takes them all the way to Split (or vice verca), with stops to the islands of Hvar (famous for its medieval architecture and beautiful beaches), Bol, Korcula and Brac.
2. And has vibrant nightlife too
The Dalmatian coastline is famous for its buzzing nightlife, as expected from a Mediterranean, sun-drenched destination. Many holidaymakers book a yacht charter in Croatia with crazy summer nights in the local clubs in mind. Take Hvar Town for example, where a visit to its beach bars for a sip of rakia, a local brandy, is a must. On the island of Pag, bars on Zrce Beach and Novalja offer ample opportunities for cocktail-fuelled partying all night long by the sea.
3. And what about the fabulous beaches?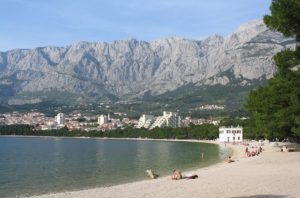 The Dalmatian coast is full of awesome beaches, but none beat those of the Makarska Riviera, or Rivijera as the locals call this part of the country. Their translucent waters will make you think you are on an exotic island in the Pacific Ocean. At Vruja and Dubci on the western part of Riviera you will find lots of small bays, some of them surprisingly tranquil as they are reachable only by boat. Ikovac, Velika Duba and Vodice are more mainstream, but equally beautiful, while those who are into skinny dipping should check Nugal, a famed nudist beach. The city of Makarska itself has a seafront promenade perfect for romantic walks in the afternoon, with the Mediterranean sunset in the background.
4. Won't cost you much
A yacht charter in Croatia is considerably cheaper than in most other popular sailing destinations, particularly on an online boat rental platform. Croatia hasn't joined the eurozone yet, although it is a member of the EU, so you will need to buy kuna, the local currency.
5. The real Love Island is there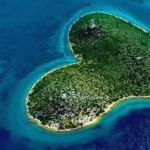 The Dalmatian archipelago is home to one of the most famed destinations in the world for lovebirds. Galešnjak, a small uninhabited islet in the Pašman Canal, has been blessed with the unusual shape of a heart. Since Google Maps spotted this rare phenomenon a few years ago, the island has become known as the Island of Love and attracts tourists from all over the world who want to celebrate their love in a special place.
6. Enter a Roman palace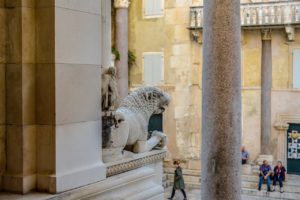 If you opt for a yacht charter in Split, don't miss the opportunity to visit Diocletian's palace, a maze of Roman architecture that has also made an appearence in Game of Thrones. The palace occupies around half of the ancient city of Split and is practically a small town, wowing visitors with its size and fine classic decoration and statues. Diocletian, one of the most prominent Roman Emperors, was born and raised in Dalmatia and built this awe-inspiring palace as a retirement residence.
7. Did we tell you about the dragons?
Do you want to sit on the Iron Throne? Or just be Warden of the North? Croatia is the right place for that sort of thing, as a big part of Game of Thrones, the popular TV series, has been filmed in Dubrovnik and the surrounding area. The producers picked this part of Croatia as a filming location for its breathtaking cliffs, green slopes and ancient walls, radiating the Medieval, almost mystical, spirit the series has become famous for.