Share the post "Blue Flag beaches: our selection for your next sailing holiday"
If you've ever spotted an odd-looking blue flag with the symbol of a wave while strolling along a beach, you can consider yourself lucky. Indeed, over the past 35 years, the Foundation for Environmental Education (FEE) has been awarding this flag to beaches, marinas and boating operators around the world with high environmental and quality standards.
In this article, we cover all you need to know about this iconic eco-label, as well as our selection of the best Blue Flag beaches for your next sailing holiday.
In a nutshell…
What does it mean if a beach has a Blue Flag?
Blue Flags are awarded to the most eco-friendly and cleanest beaches around the world. The flag is one of the world's most recognised eco-labels and every year, hundreds of local communities in all corners of the planet endeavour to earn it.
How do you qualify for a Blue Flag?
In order to obtain the Blue Flag status, a beach must meet certain requirements. These include providing environmental education and information, good water quality, an adequate environmental management policy as well as safety and services for visitors. The jury meets once a year to award the label, ensuring that every beach maintains the same level of excellence.
How many Blue Flag beaches are there?
There are currently 4831 award-winning beaches in the world which fly the Blue Flag with more and more making the list every year.
Which country has the most Blue Flag beaches?
Spain is the country with the highest number, with 621 sites in 2022.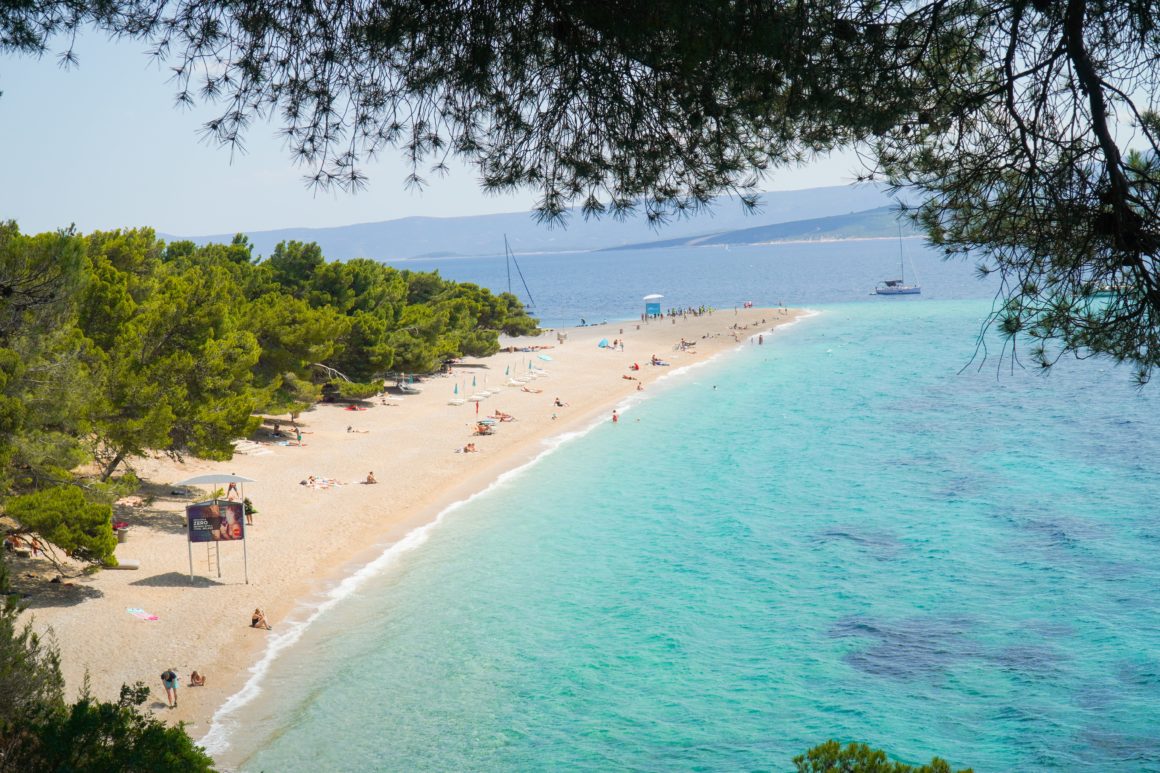 The best Blue Flag beaches
Eco-conscious visitors are spoiled for choice when it comes to choosing where to go with their boat hire. Whether you fancy taking a dip on a long, white sandy beach in Mexico or scuba-diving near rugged coves in Greece, there are thousands of Blue Flag beaches around the world waiting to be explored. To help you decide, we have compiled a list of our favourite sites with something for everyone.
Playa Delfines, Mexico
Playa Delfines is one of the most beautiful beaches on the Yucatan Peninsula. The golden sands and turquoise water provides visitors with a stunning backdrop for their next sailing holiday. Hundreds of volunteers have helped to preserve marine biodiversity in this region. Here, you will spot many species, such as dolphins. You can access the magical Playa Delfines with a boat hire in Cancun. 
Cala Paura, Italy
Along the coast of Apulia in southern Italy lies the stunning Cala Paura. Located just a stone's throw away from the whitewashed buildings of Polignano a Mare, this pebbled beach is home to some of the clearest water in the Adriatic Sea. The moment you take a dip in this water, you will forget about the hustle and bustle of your day-to-day life and feel as if you've stumbled onto another planet. The surrounding region, known as the "heel of Italy", is also home to some of Europe's most diverse landscapes and is worth visiting, all from the comfort of your boat hire.
Sandbanks Peninsula, England
Many of you will be surprised to see England on this list but the country boasts a whopping 80 Blue Flag beaches, and one of these is Sandbanks. Located 29 miles west of Southampton, Sandbanks Peninsula has excellent bathing water quality for you to enjoy. This beach received the iconic seaside award, thanks to help from hundreds of local volunteers.
Zlatni Rat Beach, Croatia
Zlatni Rat Beach is considered to be one of the most beautiful beaches in Croatia – and rightfully so. Located on the island of Brač, the largest in Dalmatia and the third-largest in the entire Adriatic Sea; this beach is home to crystal-clear water and the finest of sands. If you fancy embracing the Mediterranean atmosphere, we also recommend discovering the other sights on the island. Scenic vineyards, ancient monasteries and small authentic villages are some of the many places that you can explore here. You can reach Zlatni Rat Beach with a boat hire from Split.
Cala Galdana, Spain
Spain has the highest amount of Blue Flag beaches in the world and if you travel to the Balearic islands, you will understand why. This archipelago is one of the most popular summer destinations in Europe, but thanks to cooperation between residents and authorities, many beaches have remained intact. Our favourite includes the pristine Cala Galdana in Menorca. The beach is the longest on the island and makes for an ideal destination for your sailing holiday.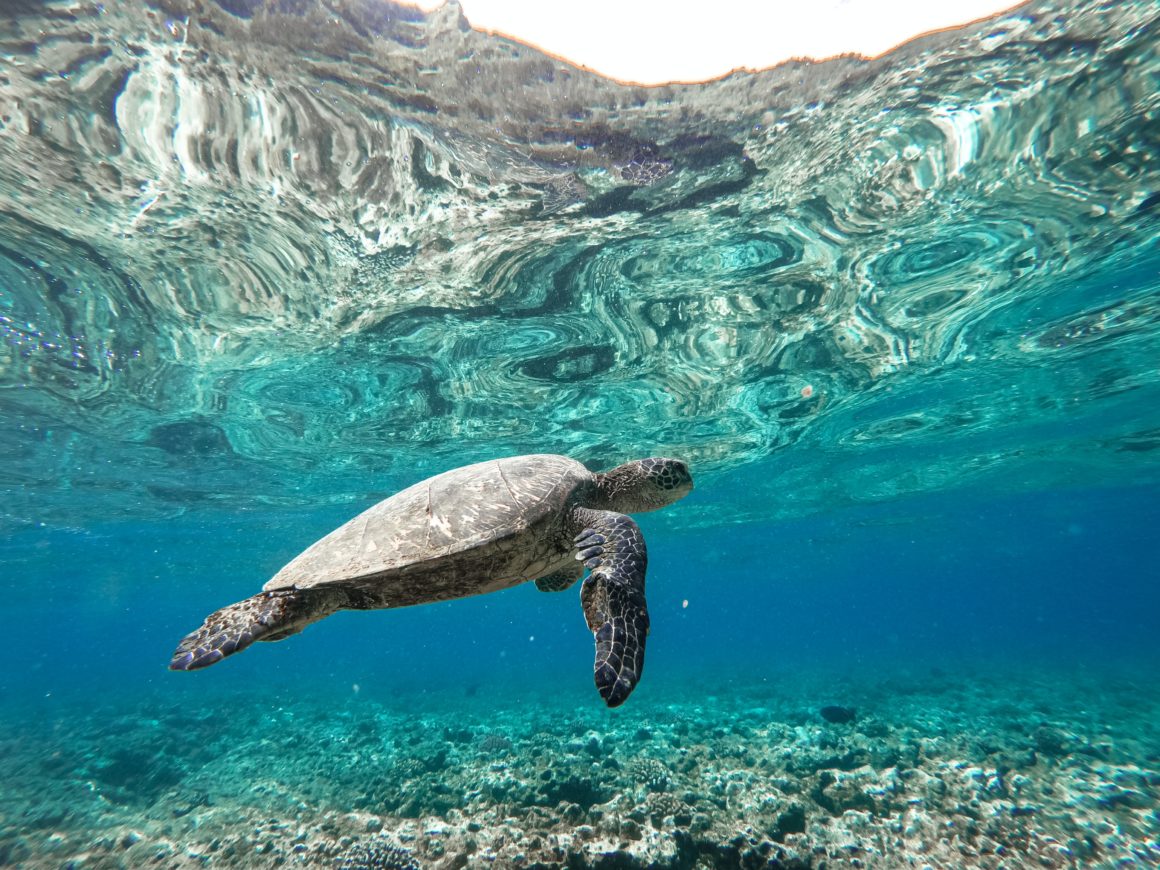 Other beaches to explore
Praia da Rocha Baixinha, Portugal
Calo des Moro, Spain
Akçakoca Castle Beach, Turkey
Plage de l'Espiguette, France
Praia Grande de Caravelas, Brazil
Every year, more and more beaches are earning the Blue Flag status. This work has been achieved by thousands of volunteers around the world. Click here if you'd like to find out more about how boat rentals can be a part of ecotourism.