Share the post "Sail along the Thames River with a boat hire in Chertsey"
Sailing along the river Thames is an unmissable experience if you are a real Londoner, or even if you are just visiting the British capital and its leafy suburbs in the county of Surrey. A boat hire in the river Thames and the small towns along this iconic stretch of water – for example a boat hire in Chertsey –  is the best way to admire the evergreen beauty of the English countryside on a Click&Boat boat.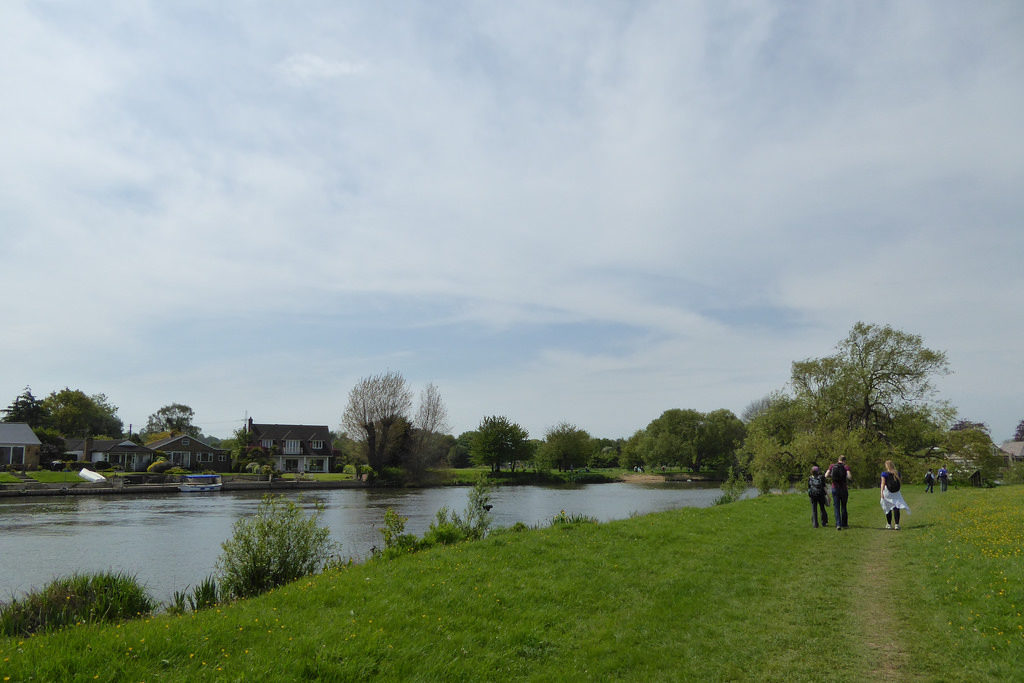 A good starting point for a sailing tour on a houseboat or a narrowboat along Thames could be Chertsey in the Runnymede borough of Surrey, just one hour on the train (28 miles) from London. It's a picturesque city, typical of glorious old pastoral England, surrounded by lush meadows and green pastures. Surrey's idyllic landscape inspired some of the giants of English literature, such as C.S. Lewis, author of the Narnia books.
A boat hire in Chertsey can take you to Oxfordshire where you can admire splendorous riverside houses and cottages facing the river's narrow canals. The area is full of green hills and farmland, as well as picturesque towns where some of England's most covered mansions are located. Its gem is of course the University of Oxford, one of oldest academic institutions in the world. From your boat you can admire Oxford's famous architecture, including the city's numerous spires.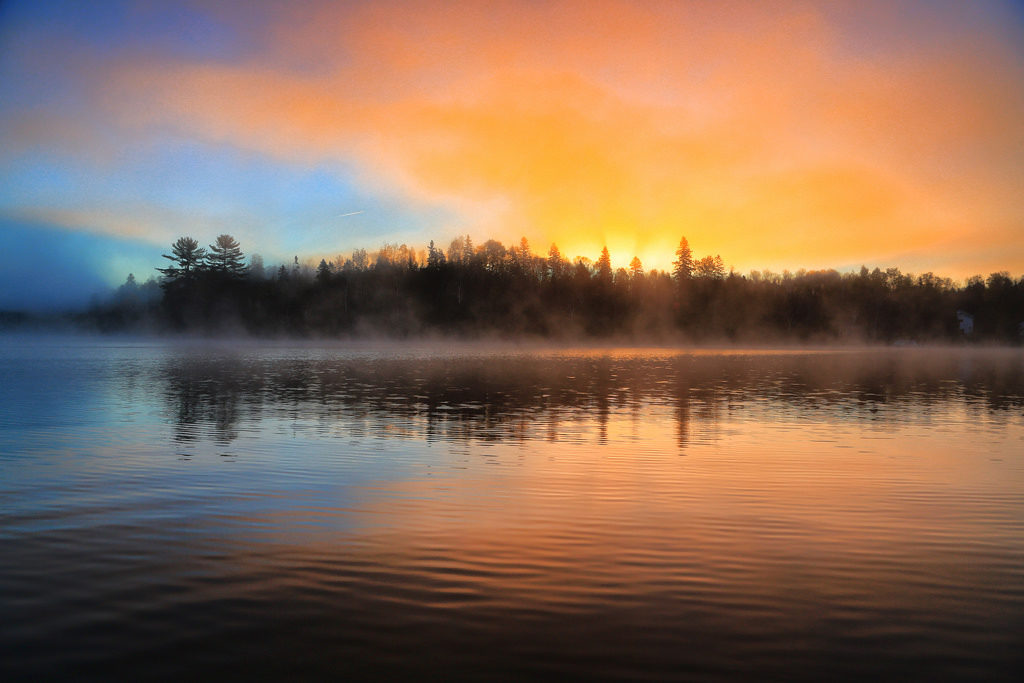 There are several public moorings  along Thames River and its tributaries to dock if you opt for a boat hire in Chertsey.  The river has no less than 45 locks and even more weirs that make sailing along Thames river an easy ride, even for non-seasoned sailors (although a skippered boat hire in Thames is recommened if you don't have a boat licence). Each lock is managed by a lock-keeper who can help you find your way around the maze of the river's numerous canals and waterways. Alternatively, you can use a charting app.
One particular sailing tour with a houseboat or narrowboat you might enjoy is the one along the Basingstoke Canal, giving you the opportunity to sail along small towns such as Greywell,Odiham, Dogmersfield, Farnboroughm, Knaphill and Woking. Don't be surprised if you come across 'Dragon's teeth' along the riverbanks: pyramide-shaped fortifications built during the Second World War to delay the movement of tanks. You will also admire some of South England's most beautiful bridges, such as Pondtail Bridge, Malthouse Bridge and Sheerwater Bridge.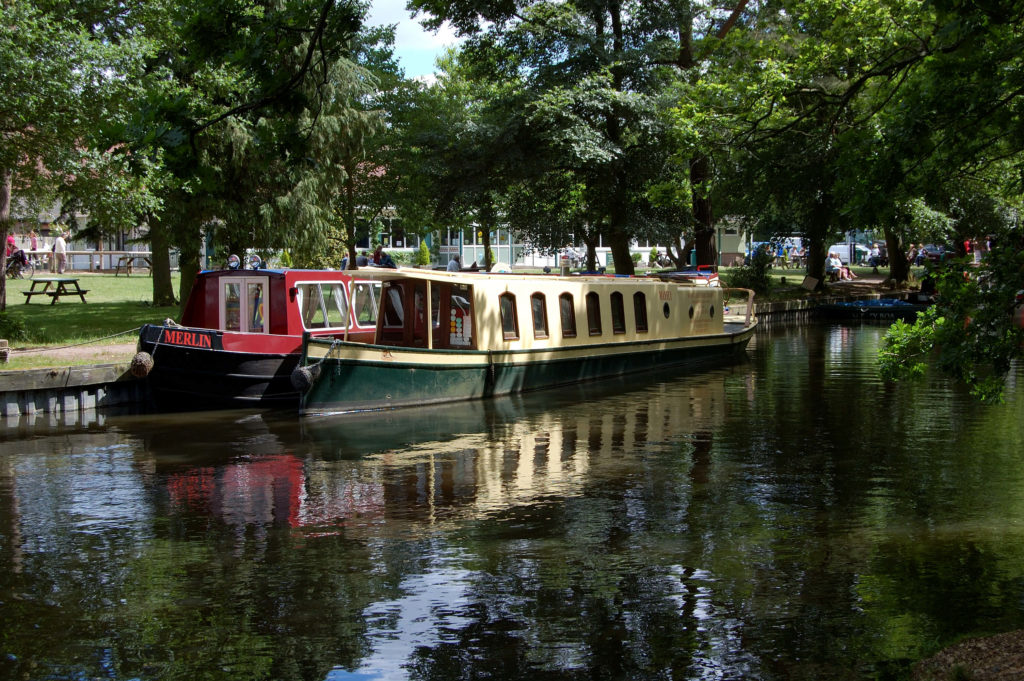 Visit Hampton Court palace with a boat hire in Chertsey
A sailing trip with a boat hire in Chertsey can also take you to Surrey's most famous residence: King Henry VIII's Hampton Court palace. This idiosyncratic king may have reigned during a tumultuous era for England, but he also enjoyed life and its little pleasures – his  Hampton Court palace, originally intended to outbeat Versailles in luxury and splendour, is a huge expanse that has been feautured in films such as Pirates of the Caribbean, Sherlock Holmes and The Favourite. A visit to this gem of Tudor architecture will offer you the opportunity to walk through the famous Anne Boleyn gate and visit the rooms where Henry's first wife spent her days before she met her unfortunate ending.
Luckily for you, royal splendour along your way does not stop there. With a boat hire in Chertsey you can sail upstream across the Thames river to reach Windsor, home to the Queen's summer residence. The palace is not far from the Runnymede water meadow and just a few hours from Chertsey.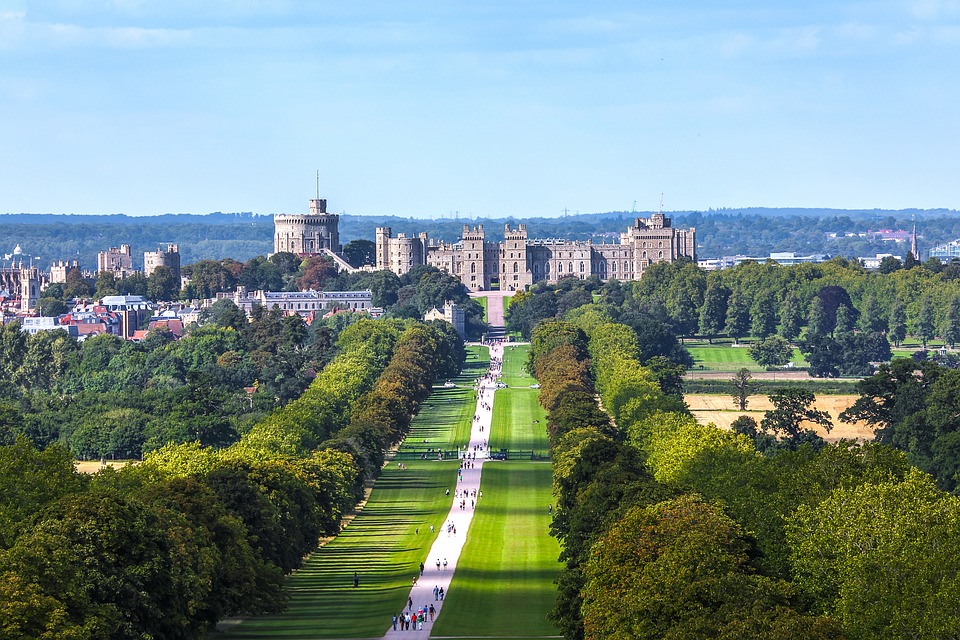 To end your sailing tour through British history on a high note, you can stop at Eton College where 19 former British Prime Ministers learned the ropes of governing.  Take a walk along its famous playing fields, where according to Lord Wellington 'the battle of Waterloo was won', and enjoy the view of 'England's green and pleasant land'.