Sail off the beaten track this summer with a boat rental in Amsterdam
Share the post "Sail off the beaten track this summer with a boat rental in Amsterdam"
Sure, everyone loves a sunny beach in the Med in the summer. But you can equally enjoy a boating experience in one of Europe's most beautiful cities: Amsterdam. With its meandering canals and waterways and dozens of picturesque houses dotted along the numerous piers, the Dutch capital lends itself to a unique boat ride. Opt for a boat rental in Amsterdam to explore the city on a canal boat or a sloop – a local sailboat.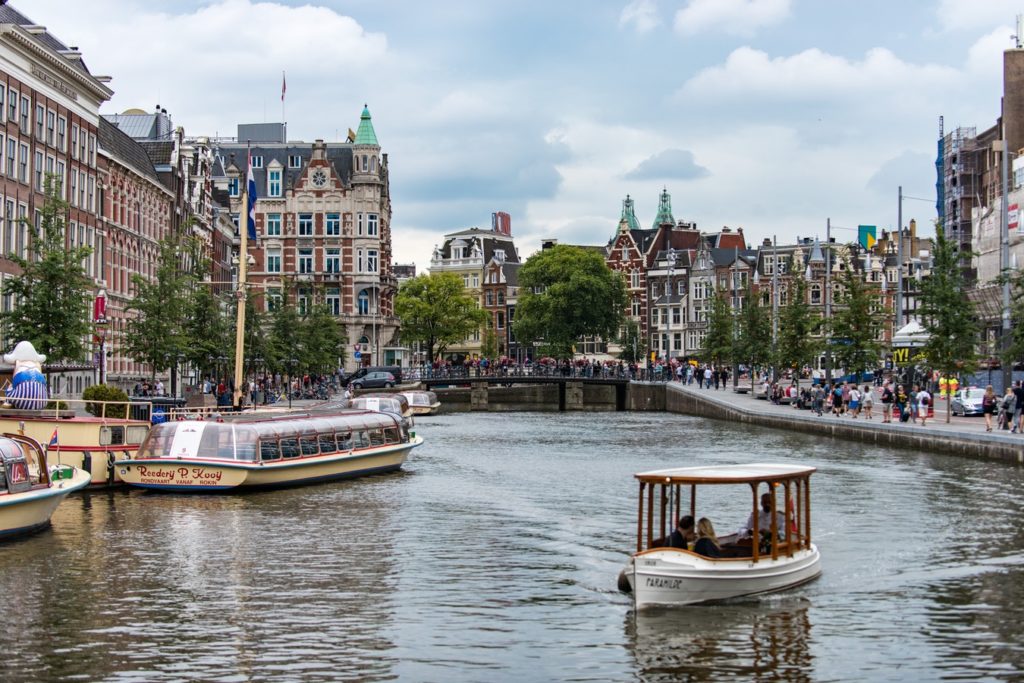 Amsterdam is second only to Venice when it comes to the fame of its canals. Not surprisingly, they have been included in the UNESCO World Heritage List. Overall Amsterdam is home to 165 canals with a total length of approximately 100km.
Renting a boat in Amsterdam is perhaps the best way to discover the beauty of the city. You can rent a sloop from Rutger and sail in Keizersgracht, Herengracht, Prinsengracht, Singel or Oude Schans. Check the weather forecast, get your best friends, grab something to drink and get on the boat! In this blog post we have listed 4 lovely sailing routes in Amsterdam for you.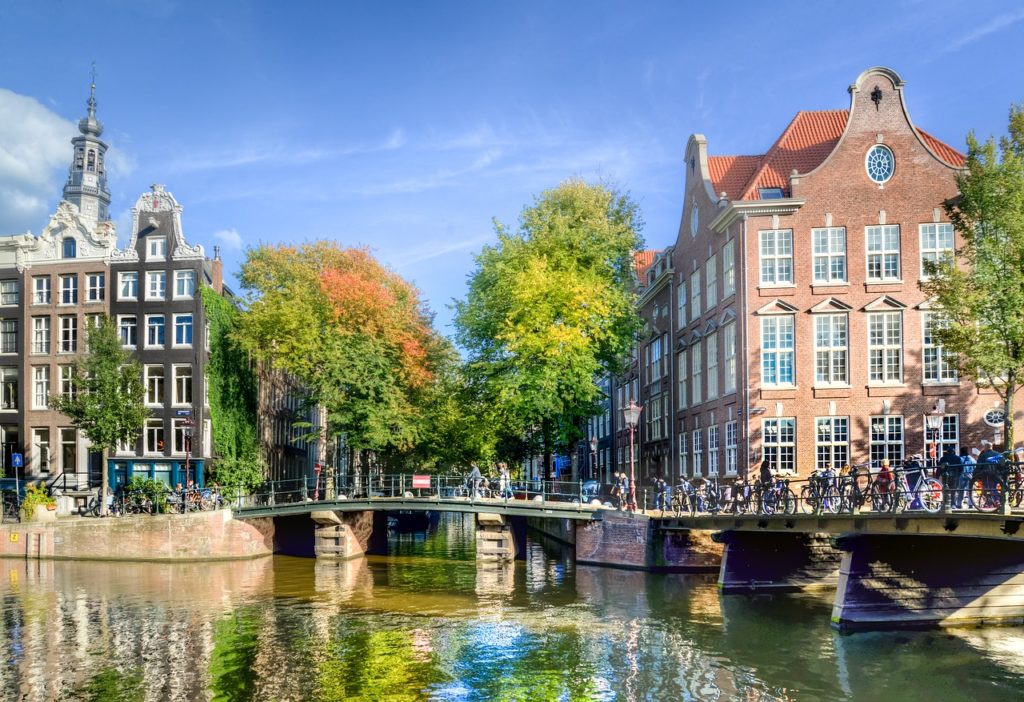 Sailing Itinerary 1 – Plantage
Following the Plantage route is one of the best ways to explore Amsterdam on a boat! This sailing itinerary will take you to the greenest part of Amsterdam, the leafy neighbourhood of Plantage, famous for its unique architectural style. Cruise along the canals and sail past Artis Zoo. With a bit of luck you may spot a zebra or a gazelle!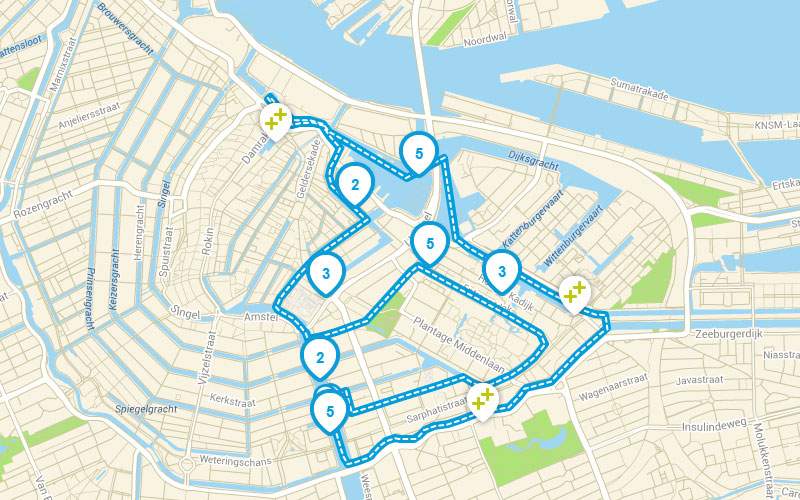 (*Itinerary maps courtesy of Waternet)
Sailing Itinerary 2 – Red Light District
The Red Light District is perhaps one of the most famous neighbourhoods in Europe, as most tourists visit this historic area. It's part of Amsterdam's old city and particularly famous for De Wallen street, a network of meandering alleys. This route takes you past Oude Kerk, a church that is also Amsterdam's oldest building, and beautiful houses.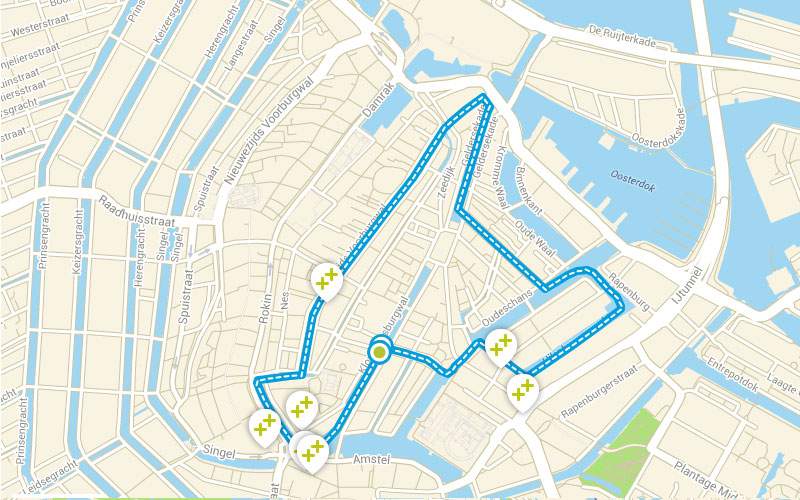 Sailing Itinerary 3 – Rainbow route
June is not just the first month of summer but also an opportunity to celebrate tolerance and diversity, as it's traditionally the month  Amsterdam Pride takes place. Interestingly enough, Pride has a boating sister too, the Canal Parade, held on 3 August. To skip the crowds following this idiosyncratic parade, you can always rent a sloop  any other date of the year and follow the so-called 'rainbow' sailing route.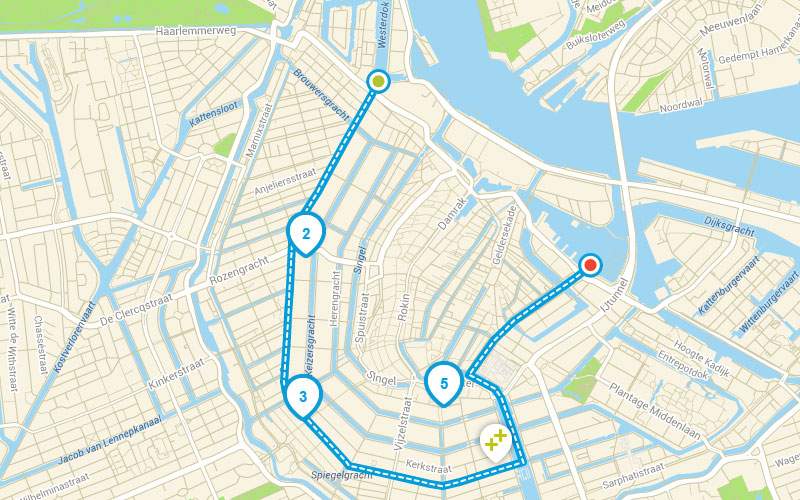 Sailing Itinerary 4 – A boat rental in Amsterdam can be a culinary journey too
Would you like to enjoy a snack and a drink on the quay or on board? Then this culinary route is definitely recommended! Amsterdam has many culinary hotspots to enjoy Stroopwafel or the famous Oorlog french fries. Whether you want to drink local beer, eat vegan food or enjoy various delicacies in a Dutch restaurant, the culinary sailing route is an ideal way to acquaint yourself with Dutch cuisine.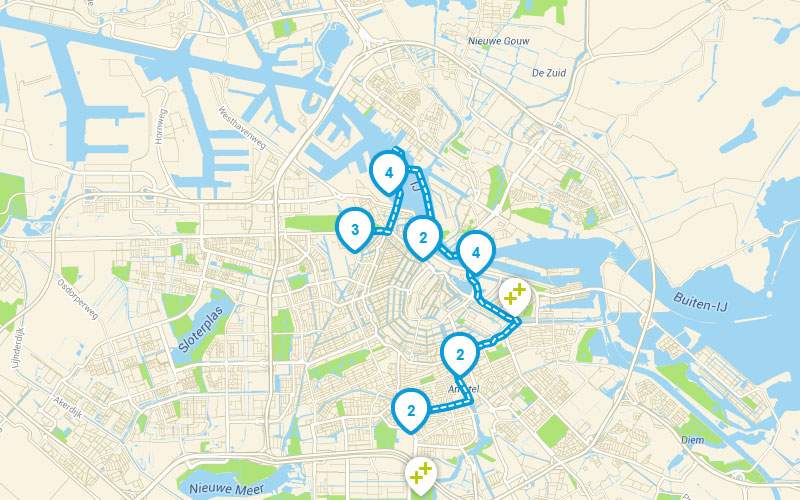 Did you enjoy Amsterdam's unique feel-good vibes on a boat? Check out other up-and-coming boating destinations in Northern Europe, such as Stockholm, Copenhagen or Giżycko!