Share the post "Sail off the beaten track with a boat rental in Stockholm"
Have you explored every bit of the Med? Are you looking for new sailing destinations to discover? For those with a knack for adventure – or just a soft spot for all things Nordic – we recommend a boat rental in Stockholm this summer. Although Sweden rarely makes it on the list of popular boating destinations, it boasts not less than 200,000 islands and islets, of which around 1,000 are inhabited. So let us take you on a cruise along Stockholm and its famous archipelago.
Explore Sweden's idyllic islands with a boat rental in Stockholm
The Stockholm archipelago consists of around 30,000 beautiful islands, from Arholma in the north to Öja in the sound. It may sound like cliché, but it is nevertheless true that there is something for every boating enthusiast in the Stockholm archipelago. For a boat rental in Stockholm you can hire a catamaran or a classy sailboat such as this Bavaria 47, taking up to 8 passengers and coming with a seasoned Swedish skipper who knows every little corner of the archipelago.
Explore the Stockholm Archipelago on a Bavaria 47!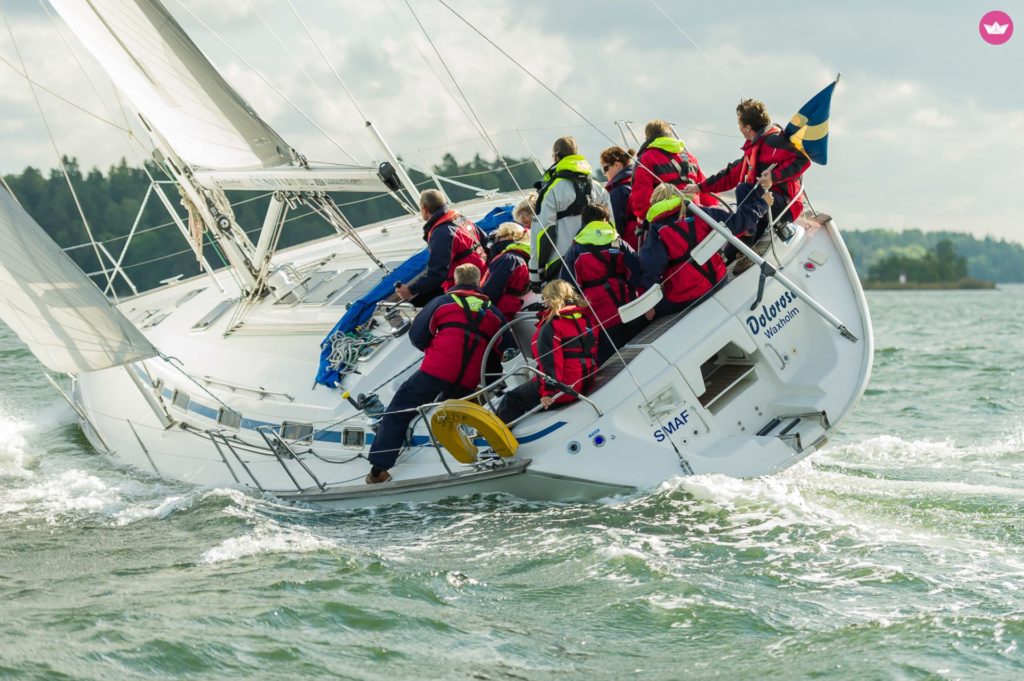 Although hard to pronounce, the little island of Fjäderholmarna, just 20 minutes away from Stockholm by boat, is a true Nordic paradise. You will find here some of Sweden's most picturesque 'krogs': pubs that also serve traditional Swedish food. Don't miss the opportunity to visit the island's chocolate factory for a taste of locally produced delicious praline.
Discover Sandhamn, a Nordic Gem
Your next stop can be Sandhamn, a tranquil island just 1.5h from Stockholm that epitomises Sweden's cool vibes. Foodies may try the famous seglarbulle ("sailing bun") at the local bakery, sort of a cream-filled doughnut.
Camping fans may also opt for a stopover on Island Lodge, a luxury campsite in a stunning natural setting. The island's rugged beauty lends itself to romantic walks, not to mention its lovely beaches. The local bars and restaurants won't disappoint you either, and as expected you will find here a spa to relax.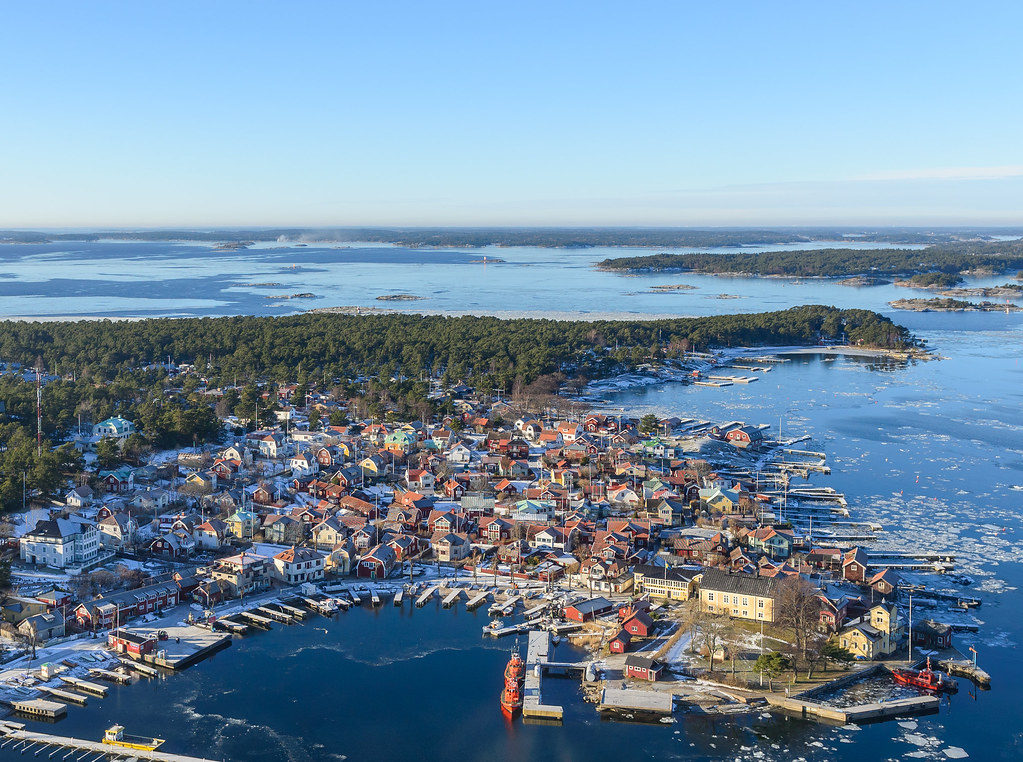 Visit Vaxholm
The capital of the Stockholm archipelago, Vaxholm, is a picturesque resort where time has stopped. You will find here lots of traditional taverns, ice cream parlours, museums and campsites. The town's pastel-colored houses will remind you of a Pippi Longstocking story! Around the island you will find several docks and piers for a stopover, and we highly recommend a cruise along the scenic coastline of Norrhamnen on the north of Vaxholm.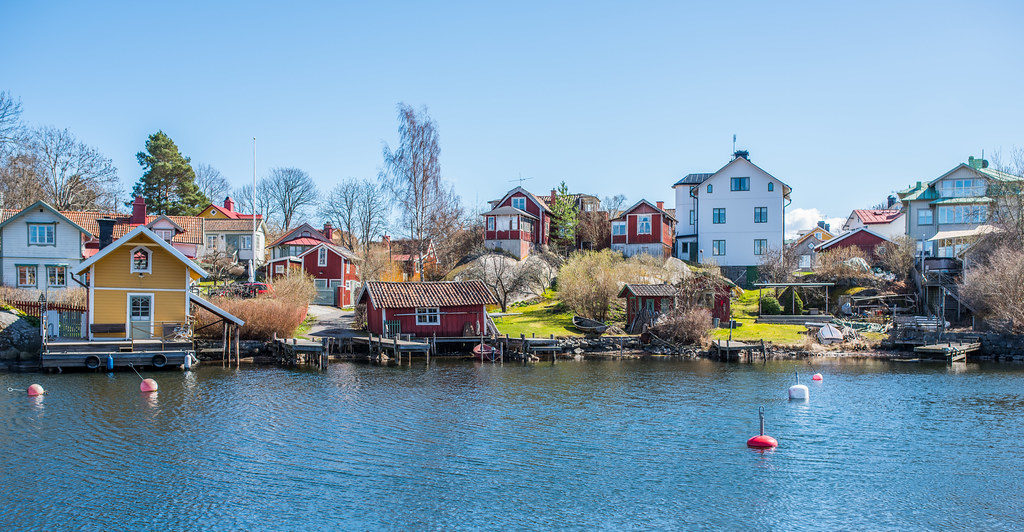 Grab a bite on the island of Finnhamn
On the small island of Finnhamm you will find some of Sweden's best restaurants and krogs, serving seasonal food. Water sports lovers will also enjoy rowing, kayaking or even fishing here. A part of the island is a nature reserve that lends itself to a hiking trip to discover the local unique flora and fauna, particularly on the forested west side. In the winter, you can also opt for an activity with a uniquely Nordic touch: ice-hole swimming!
Hire a Sauna Boat in Stockholm
And now for something completely different. As you probably know already, they love their sauna up there in the North. So what about hiring a sauna boat in Stockholm? We highly recommend this for a stag or hen party, a corporate event to push the boat out or just for a relaxing day off. Sailing in the sunset with the Swedish capital in the backdrop is the perfect way to end your trip on a high note!