If you're a sailing enthusiast or simply love the water, Montenegro is the place to be! It has a rich nautical history full of seafarers that are now a part of local legend and lore, and its unspoilt coastline is a sight to behold. This tiny Balkan country has a sprawling landscape decorated with brooding mountaintops, lush greenery and azure waters. You can also see a lot on land as intricate, medieval architecture adorns the city streets. Montenegro's beauty rivals that of nearby Croatia, but it's less crowded! That's right, this underrated gem is a newly trendy travel destination where you can enjoy a more unique sailing holiday. Read our guide to discover the best Montenegro beaches and coastal cities to explore on your next boat charter. Are you ready for your holiday in Montenegro?
Kotor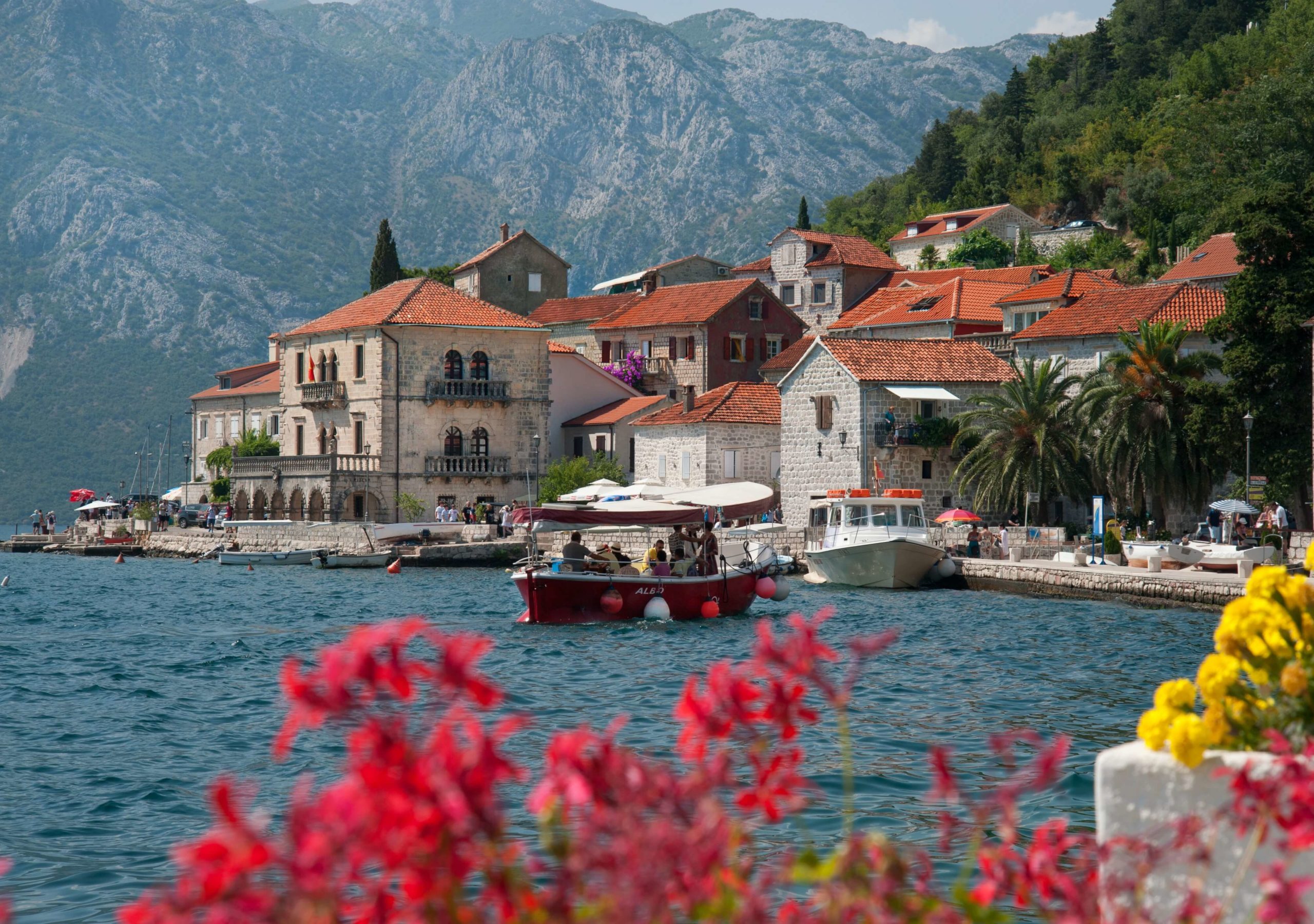 No holiday in Montenegro is complete without a trip to Kotor. Kotor is the most beautiful and best-preserved town in the entire country. This town is a medieval maze of quaint squares, cultural museums and Venetian palaces. Everything is nestled between imposing mountains and an atmospheric corner of the Bay of Kotor, the Mediterranean's only fjord.
Even maritime lovers will enjoy spending some time on land. As you wander through Kotor's Old Town or Stari Grad, take a stop at Baroque Grgurina Palace. Here you'll see stunning replicas of vessels dating back to the Middle Ages. You'll also hear brave tales about pirates in battle! Another must-see is 'Our Lady on the Rocks' church, sitting on a manmade island in the bay. As its name suggests, this church was meant to serve sailors heading out on dangerous voyages. If that wasn't poetic enough, the church was constructed with remnants of sunken ships and offers unparalleled views of the water.
Once you've had your cultural fill, head to the beach! Kotor beaches are some of the best beaches in Montenegro as they are cosy and intimate spaces dotted along the bay. Head to Bigova Beach which is famous for its therapeutic mud and calm water. This beach is ideal for snorkelling, diving and fishing. When you're done, go to Morinj Beach, one of the prettiest beaches in the bay. Tucked away in the shadows of dense forests and rugged mountains, this little beach offers crystalline waters and spectacular coastal views.
Tivat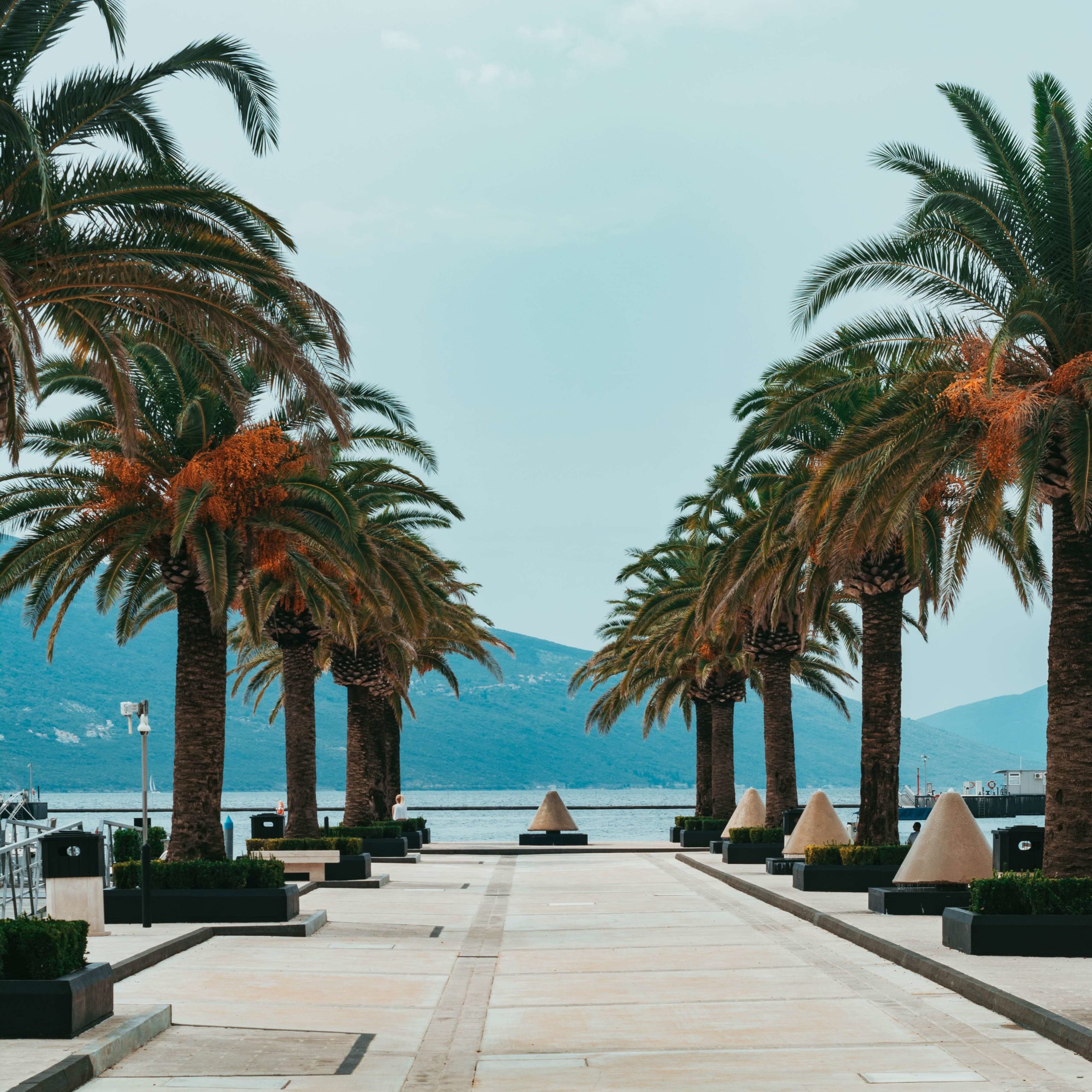 For a more lavish holiday in Montenegro, visit Tivat. It features a posh promenade lined with glamorous apartment complexes and mega yachts floating in a first-class marina. It's no wonder why Tivat is one of Montenegro's premier coastal destinations! Here you can cruise along the coast and admire the Pine Embankment and when the sun starts to go down, you can marvel at Tivat's notorious sunsets from the water. One of the most popular tourist attractions is the Maritime Heritage Museum near Porto. You don't have to be a history buff or naval expert to enjoy this spot. In fact, this former naval base is popular because of its submarine collection. Sit inside one of these incredible vessels, and even take a tour with a submarine expert! 
Of course, no trip to the sunniest region in Montenegro would be complete without a day at the beach! Some of the best Montenegro beaches are in Tivat, and they are well worth a visit. On the shores of Boka Bay, you can indulge in the luxurious amenities at Nikki Beach Montenegro. This five-star resort boasts idyllic beaches and swimming pools for taking a dip. If you don't need all of the bells and whistles, head to Plavi Horizonti. This gorgeous slice of sand is one of the best beaches in Montenegro. Verdant pine forests and olive trees surround the sparkling sea, creating a pristine paradise perfect for getting in touch with nature. 
Herceg Novi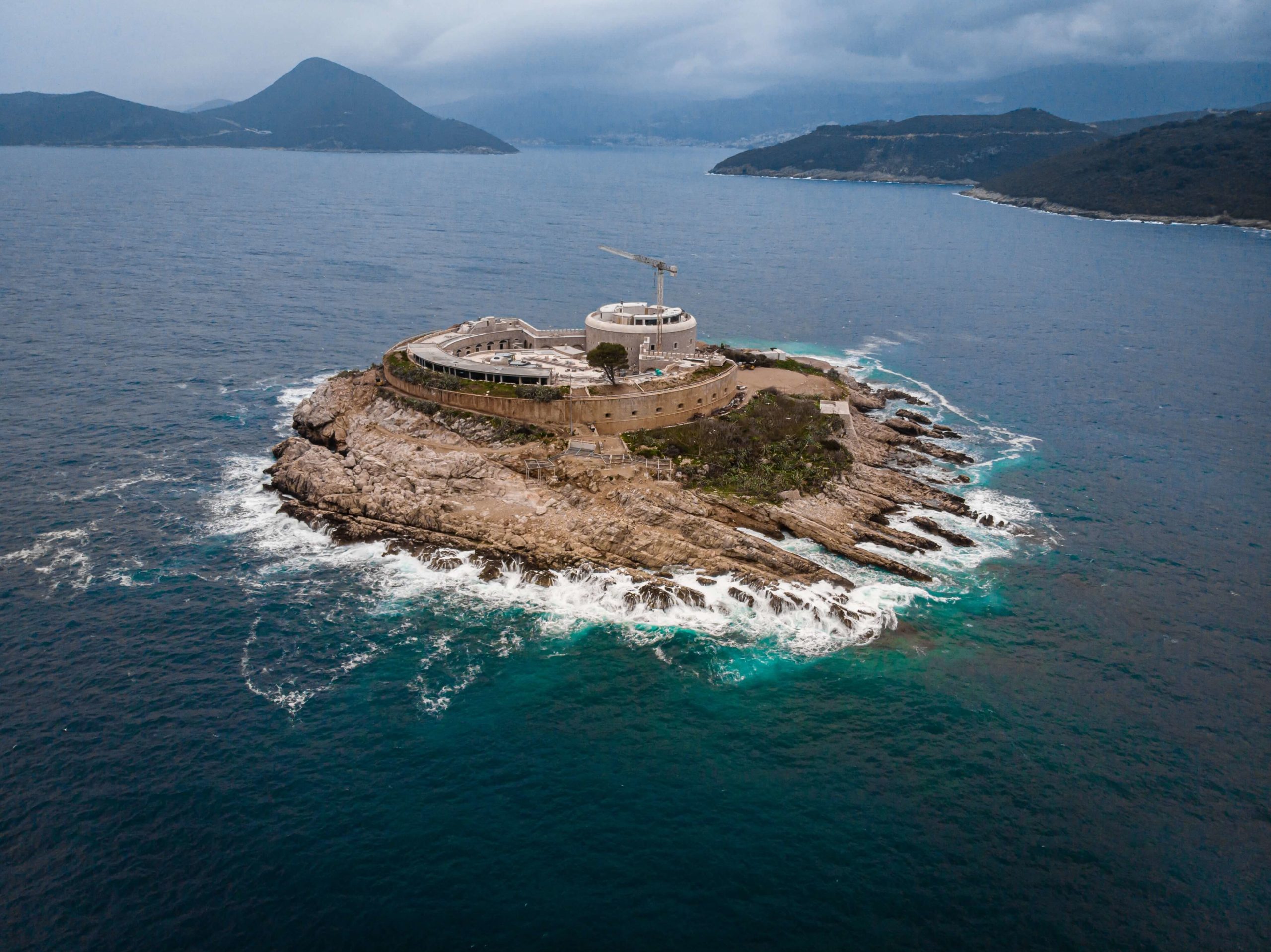 In the mouth of the Bay of Kotor sits the coastal region of Herceg Novi, at the base of Mount Orjen. This area is great for a holiday in Montenegro because it is well connected to parts of Croatia as well as other prominent areas in the country such as Podgorica, the capital. Herceg Novi is a hidden treasure, home to charming villages and some of the best beaches in Montenegro. Combine culture with adventure by sailing to Rose, a whitewashed fishing village across the bay. The town has a local pebble beach with clear water for snorkelling and excellent kayaking conditions. Nearby you can also discover the wreckage of fishing ships scrapped along the coast. 
For more Montenegro beaches in Herceg Novi, head to the secluded Dobrec beach. This beach is located at the end of the Luštica Peninsula and is only accessible by boat. The electric blue water burrowed between wooded headlands makes for a dramatic landscape. Another natural formation to visit on your Montenegrin sailing adventure is Plava Spilja or, the Blue Cave. If you have time you should also visit Mamula Island, a former fortress which is now an exclusive resort. Sprinkled about the island are some fantastic Montenegro beaches for hopping! 
Budva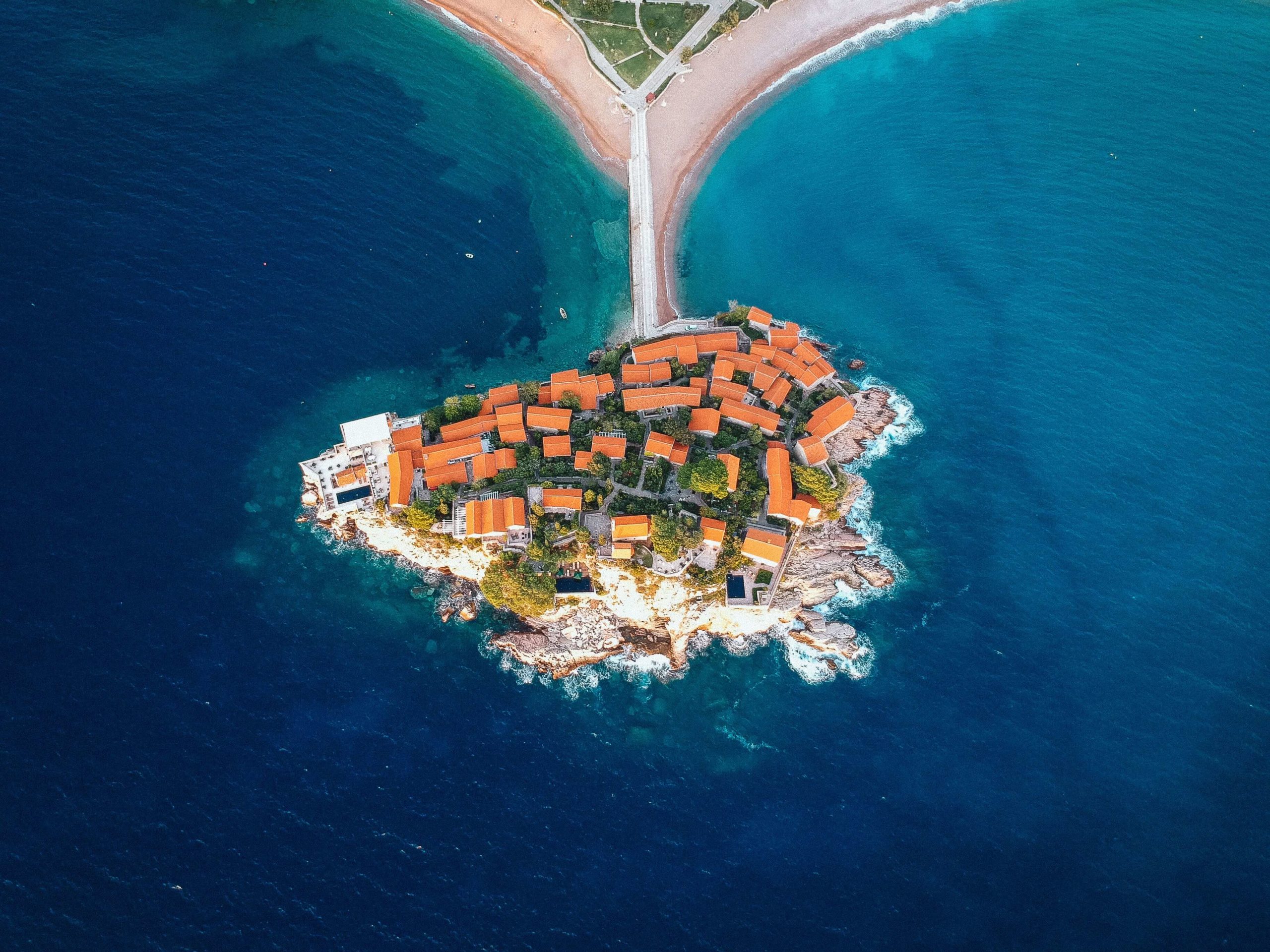 Last but not least is the beautiful Budva, the most sought-after destination in the country with the fitting nickname, "The Montenegrin Miami". No sailing holiday in Montenegro is complete without a stop in this coastal resort town. Aside from its remarkable Old Town which rivals that of Kotor, Budva beaches are a notch above the rest. Tourists from around the globe flock to the Budva Riviera for a dose of sunshine and an abundance of Montenegro beaches to sample.
A must-see attraction in Budva is the picturesque island of Sveti Stefan. What was once an old fishing village is now a complex of luxury accommodations fish scaled with classic orange rooftops. It is connected to the mainland by a causeway but if you aren't a hotel guest, you cannot access the island, so it's best to just cruise by and snap a few pictures from your boat! However, the pink sand beaches of Sveti Stefan are open to the public and even better, they are free to enter. 
There are so many beaches in Budva that no matter what you're looking for, you're sure to find it. The party lover's paradise of Ploce beach regularly hosts DJs and "wet" discos, popular with younger crowds. The Old Town Beach in Budva is a charming stretch of sand that is conveniently located near the city, making it the perfect place for a quick swim before exploring. Thrill-seekers can get their hearts pumping at Becici Beach. Against the backdrop of mountain views, there's a sandy beach. Here, you can paraglide off of the mountains or snorkel if you prefer something calmer!
So, which of these breathtaking destinations will you visit on your next holiday in Montenegro?