Journey beyond the mainland on your Italian boat rental and explore the diversity of its surrounding islands. From towering volcanoes to beautifully-lit caves to sandy beaches, there is something different and exciting wherever you go.
Not sure where to start? At Click&Boat, we have compiled a list of our must-see islands in Italy, making it easier for you to find your perfect Italian utopia. Here is our guide to our top Italian islands!
Sicily
Welcome to Sicily, the biggest of the Italian islands! Located on the southern tip of Italy, Sicily is a dream holiday location. Spend the day discovering the island's wealth of history and culture. Then pass the evening relaxing on one of the pristine sandy beaches before you get back on your boat rental.
Sicily is a veritable treat for history lovers. Disembark and then spend a few perfect hours wandering around Palermo, the island's capital, Siracusa or Ortigia. After this, venture to the Valley of the Temples in Agrigento. Here, you will find some beautiful architecture, some of which dates back to the 6th century BCE.
If you want a more active adventure on land, put on your hiking boots and climb up the world-renowned Mount Etna. Due to the volcano's current activity, it is not possible to climb up to the top. However, you will still be able to admire the gorgeous views from Torre del Filosofo, the highest point that you can reach. If hiking is not for you, definitely take the cable car, so as not to miss out on this gorgeous natural wonder.
After discovering so much culture, it is only right for you to spend time unwinding! Take a trip to San Vito Lo Capo or Cefalù, two of Sicily's most beautiful beaches. As day turns to night, check out the multitude of beach clubs and bars, so you can party the night away just metres from the turquoise sea.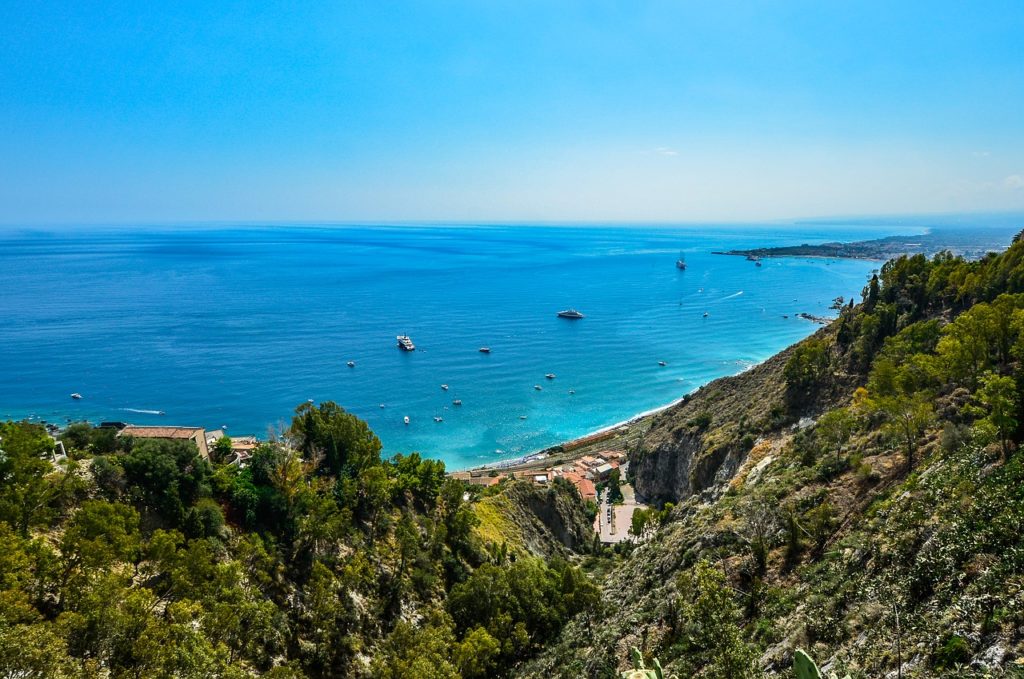 Capri
We couldn't miss Capri from this list! Often hailed as the classy jewel in the Mediterranean, you can find this gorgeous island near the southern entrance to the Bay of Naples. Just a stone's throw from Naples and Sorrento, Capri is perfect for either a day trip or for a longer vacation.
As you are floating around the island on your boat rental, why not stop and take a trip through The Blue Grotto ('Grotta Azzurra')? The sun passes through an underwater cavity and creates stunning illuminations inside this must-visit site. You will have to exchange your large sailboat for a rowboat and lie completely flat to enter the cave. Although The Blue Grotto can often be quite busy, especially during the summer months, it is a truly unforgettable experience.
There is also so much to be done onshore! Visit the Natural Arch, hike to the Faraglioni or shop until you drop on Capri's famous shopping streets. Then, of course, wind down on one of the many beautiful beaches.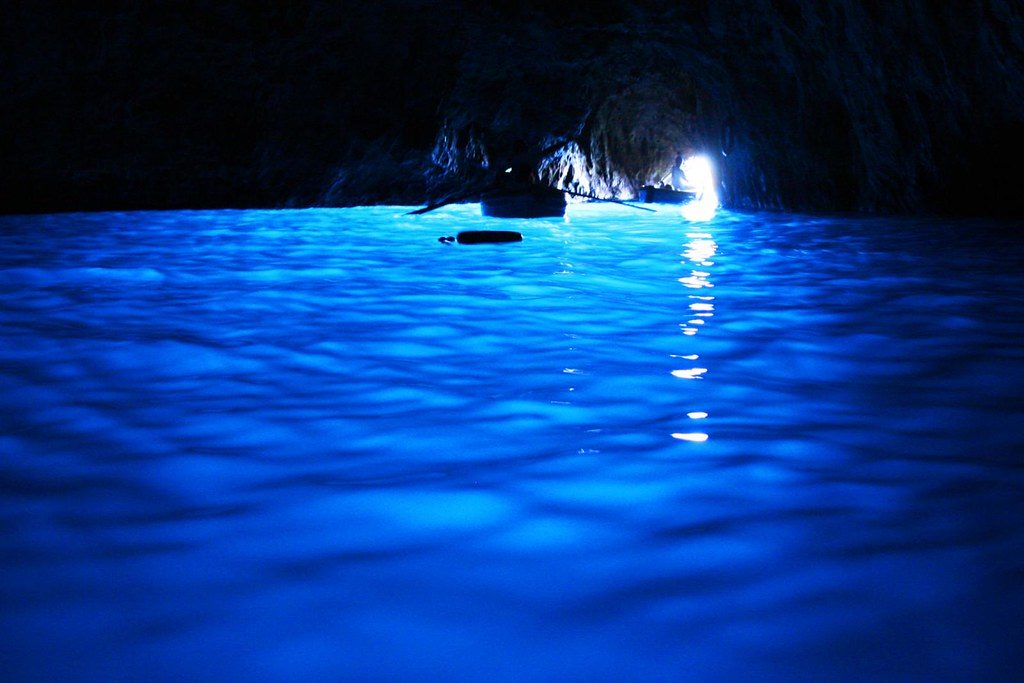 Ischia
Next up, we have Ischia! Less well known than its neighbour Capri, Ischia is a perfect place for your idyllic Italian holiday.
Ischia is a volcanic island, and so boasts plenty of natural phenomena. During your stay, make sure to spend a few hours relaxing in the natural hot springs of Sorgeto. The volcanic activity present underground bubbles up and naturally heats a group of rock pools. This natural wonder can be enjoyed year-round, so even in the colder months, you can profit from the toasty springs!
Another key feature of Ischia is its authenticity, as, unlike other Italian islands, it is not overcrowded by tourists. Instead, you will find families from mainland Italy who have chosen to holiday here! You will be much more immersed in the Italian language and culture from the second you set foot on the island. If you are looking for an Italian holiday on a budget, Ischia is a fantastic option for you! Not only are the restaurants and hotels cheaper than on other, more touristy islands, but there are more local and artisanal shops for you to browse through.
We hope that this list has given you some great ideas on where to set sail on your next trip to Italy. With so many islands to visit, as well as mainland Italy of course, you can adapt your Italian boat rental experience to whatever you desire most. Whether you dream of diving head-first into Italian culture or finding exciting clubs and dancing until dawn, your unforgettable adventure awaits you!