As you jet off around the Atlantic Ocean on your rental boat, what could be better than visiting the best Tenerife beaches? Tenerife welcomes five million tourists every year (making it the most popular of the Canary Islands). With 16 beautiful beaches to choose from, there is no shortage of things to do and sites to see. At Click&Boat, we have chosen our favorite beaches so you can pick the dreamiest locations to relax on. Whether you want a popular touristy hub or a secluded paradise, our list will have you covered!
Playa de la Tejita
Starting off our list, we have Playa de la Tejita. Located in southern Tenerife, this beach is located beside the Montaña Roja and has been listed as a protected area by the Spanish ministry for the environment. This beautiful beach runs for over one kilometre, making it Tenerife's largest sand beach. What's more, the area of the beach that is closest to Montaña Roja is nudist-friendly. It is a popular location for water-sport fanatics too! The wind is often blowing at Playa de la Tejita, so you can surf and enjoy other exciting activities.
When you are done swimming and relaxing here, make sure to grab a few drinks at Chiringuito Pirata, the beach bar at the southern end of the beach, before hopping back onto your boat charter.
Playa de los Gigantes
Playa de Los Gigantes, situated in the resort town of the same name, is a popular beach with a multitude of things to do. The water is perfect for swimming and the beach is surrounded by bars, restaurants, and shops. What's not to love?
Whilst you are at Playa de Los Gigantes why not take a cruise? At Click&Boat, we have several boats that are ready to set sail from this exact location! You can find a large number of Tenerife's dolphin population around this beach, so getting out on the water gives you a large chance of spotting these magnificent creatures. Once you are back on land, definitely check out the famous Los Gigantes cliffs, which stand at over 800 metres.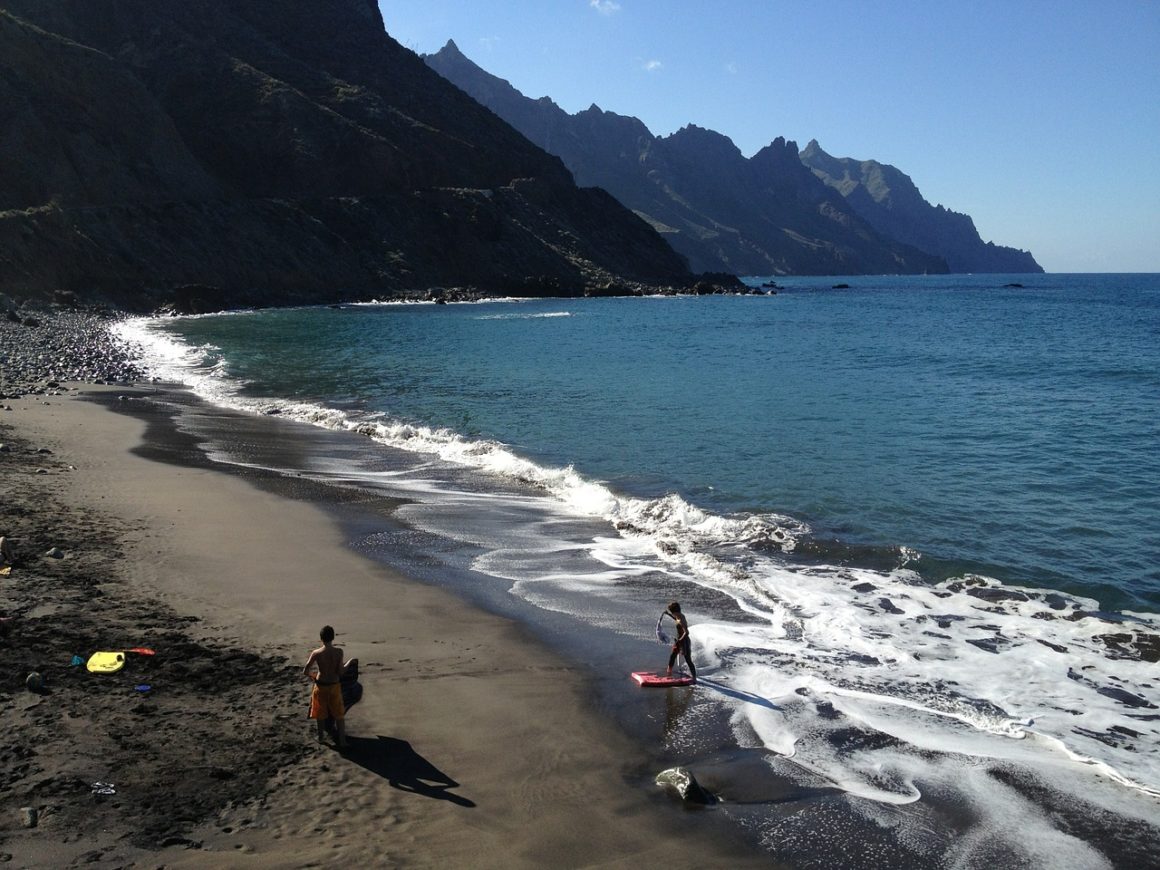 Playa del Duque
If you want a change from black-sand Tenerife beaches, Playa del Duque is definitely a great option for you! Playa del Duque is located in Adeje, a town in southwestern Tenerife. Adeje boasts the highest number of beaches with blue flag status – a special recognition given to beaches that fulfill specific environmental and safety criteria, and Playa del Duque sits proudly on this list. Covered in sparkling golden sand and surrounded by chic hotels and restaurants, there is something at this beach for everyone. Playa del Duque is a great swimming location, and there is even the possibility of cliff jumping if you are feeling adventurous.
Playa El Bollullo
This stunning natural beach is often considered the most beautiful in Tenerife – so definitely take time to explore the island's hidden treasure. Playa el Bollullo is the perfect place for you to take a break from the city and soak in the sea air. This beach is much less touristy. In fact, it is most often frequented by locals and therefore has been left completely untouched by commercial developers. In this laid-back paradise, you can chill out on the black sand or take a dip in the crystal-clear ocean.
You can access Playa del Bollullo is most easily by foot or car. There is no public transport that goes directly to the beach and so we recommend for you to hire a car in order to reach it.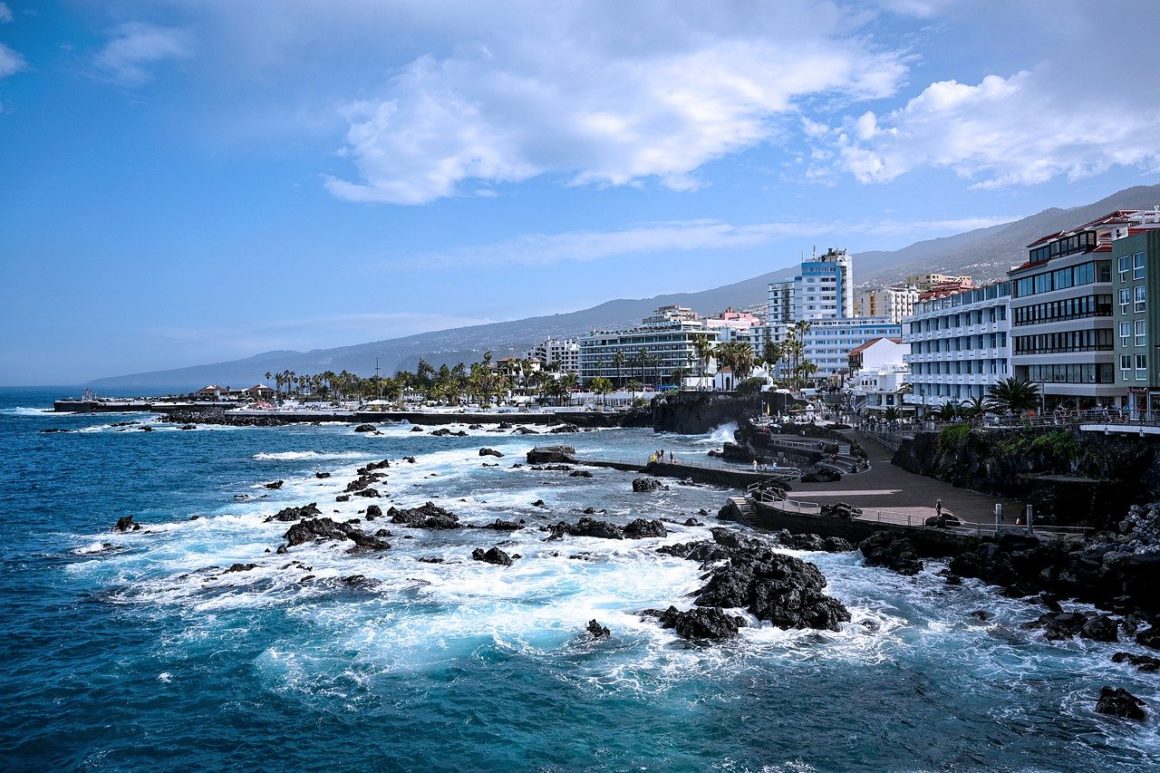 Playa Jardin
There is definitely a reason why this beach is called 'Playa Jardin' (translated as 'garden beach' in English)! The artist César Manrique masterminded the gorgeous man-made coastline, full of stunning plants and waterfalls.
Playa Jardin has something for everyone! Another recipient of blue flag status, the beach has wide array of water sports on offer as well as sparkling black sand. If you want some fun away from your boat charter, browse through the many shops and enjoy the delicious food from the restaurants surrounding this gorgeous Tenerife beach. Then, book a guided tour of Mount Teide – the peaks of which can be seen from Playa Jardin.
No matter your criteria, we are sure this list will help you to find your perfect Tenerife beach. Take time off from sailing over the waves on your rental boat and soak up the sun onshore. Whether you stick to one beach or strive to visit every single one, we can't wait for you to try them out!