Share the post "Travelling in Italy: Our Top 5 Destinations by Boat"
Travelling in Italy is an experience rich in history, exquisite gastronomy, the best imaginable weather and memories that you'll cherish forever. Planning a big travelling adventure can sometimes be a little bit daunting but it can also be one of the most exciting parts! Well Click&Boat are here to help you along the way and have collected together a list of our top 5 boating destinations in Italy! Italy is one of the most special sailing destinations in the world as it sits right at the heart of the Mediterranean Sea and is flanked by the Adriatic, Ionian and Tyrrhenian Seas.
In truth, it would be impossible to choose the top 5 best destinations in Italy as this beautiful country has around 7,500km of coastline. Instead, we have opted for the journey of a lifetme. Beginning in Ostia, near Rome, and finishing in Salerno, we lay out 5 destinations that can be visit in one boating holiday over the course of a week or 2. Each destination could be an entire holiday by themselves and for many they are each year and so along the way, we will highlight many of the neighbouring destinations – there are too many gems in Italy to miss any out. This way you can experience Italy how you wish – through immersing yourself in one destination or by following our itinerary and travelling through several destinations.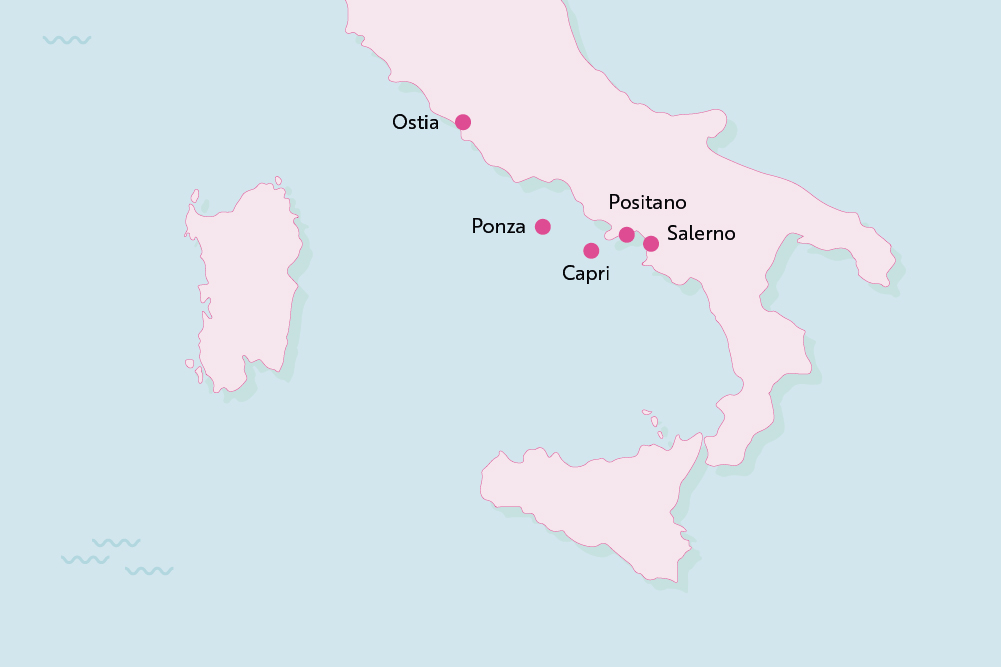 1. Ostia, the place to start when travelling.
Ostia is known as the sea of Rome, being the meeting place of Roman citizens during the summer. Ostia is a settlement consisting of Rome's three seaside districts: Lido di Ostia Ponente, Lido di Ostia Levante and Lido di Castel Fusano.
In addition to being a seaside destination with a great tourist vocation, the marine and tourist port of the town is quite important and receives lots of arrivals every year from tourists who come with the intent to go to Rome or to enjoy the beautiful Tyrrhenian Sea.
Easily accessible due to its proximity to Rome, Italy's most famous city, Ostia is the perfect place for us to begin travelling in Italy. It's likely that if you are a foreign tourist you will fly to Rome. There are frequent and direct trains from Rome to Ostia – this is the cheaper option but takes slightly longer. The subway and train will only cost a few euro but will take you over an hour. Alternatively, take a taxi for between 40€ and 50€ and arrive in around 30 minutes.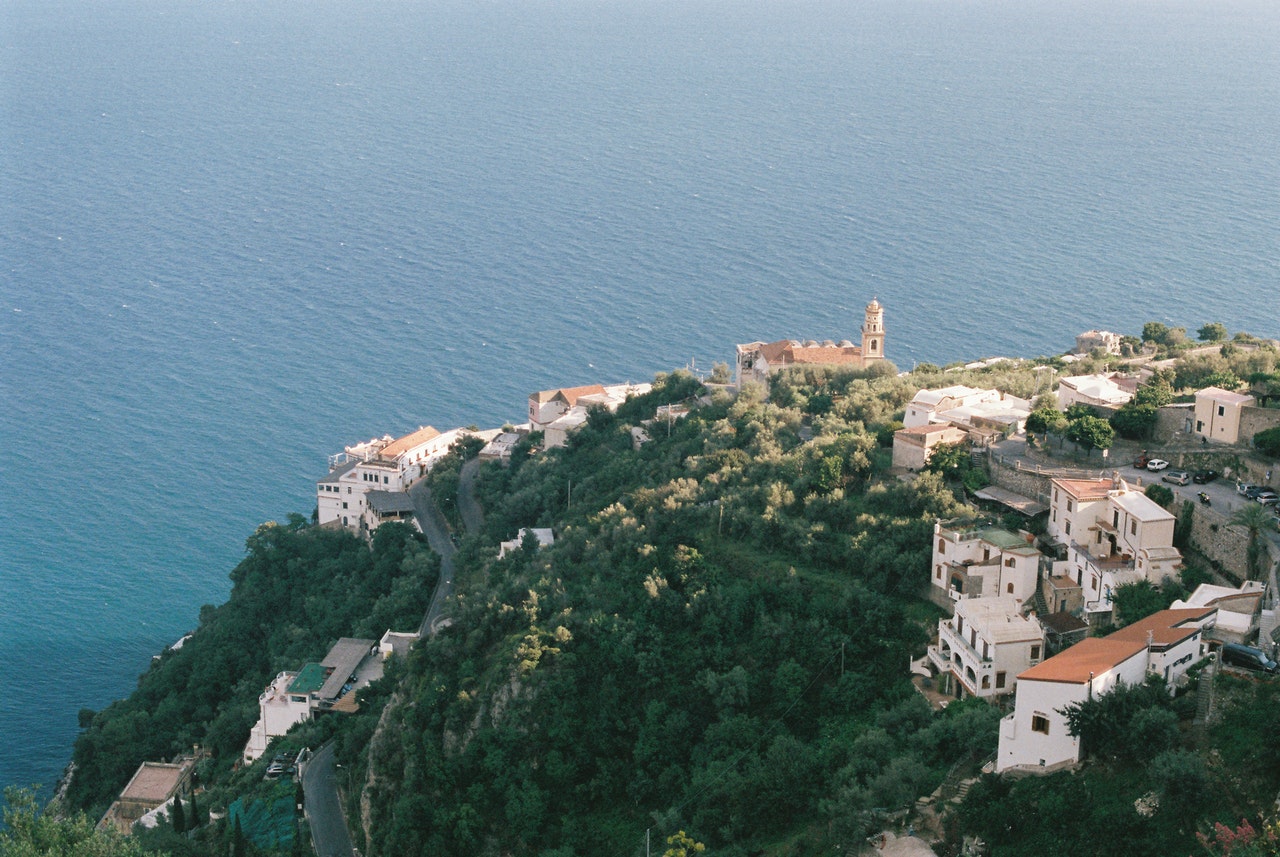 Arriving in Ostia you can step on board your sailboat for the first time and fall in love at first sight. For example, how could you not fall in love with this stunning sailboat offered by our boat owner Claudio? Click&Boat have an amazing offering in this area from sailboats to catamarans, from motorboats to yachts. Message the boat owners directly, for free, on the Click&Boat platform to discuss your big adventure down the Italian coast and find the perfect boat!
2. Ponza, our first island stop.
From the holiday resorts of the Roman patricians to the ancient prisons, from the narrow streets of Ponza to the numerous handicraft shops, the typical restaurants overlooking the sea and the traditional houses with the barrel roof… Ponza is a wonderful encounter between present and past.
Go through the tunnel dug by the ancient Romans to reach the Chiaia di Luna beach, discover the Grotte di Pilato and don't miss a view of the aqueduct, the necropolis and the ancient terraces, still adorned with crops and vines.
Ponza is the perfect place to visit as part of a larger trip but if you are spending your holiday in Ponza anyway then you should definitely consider renting a boat for a day at the very minimum. This stunning motorboat in Ponza is available for less than 65€ per person and is the absolute perfect way to visit secluded beaches and coves on an otherwise popular island.
Alternatively, Ponza is not your only option in the Pontine archipelago. The island of Ventotene is also a haven for Sailboat charter and is another option in case you want to spend more time in this area of have already been to Ponza.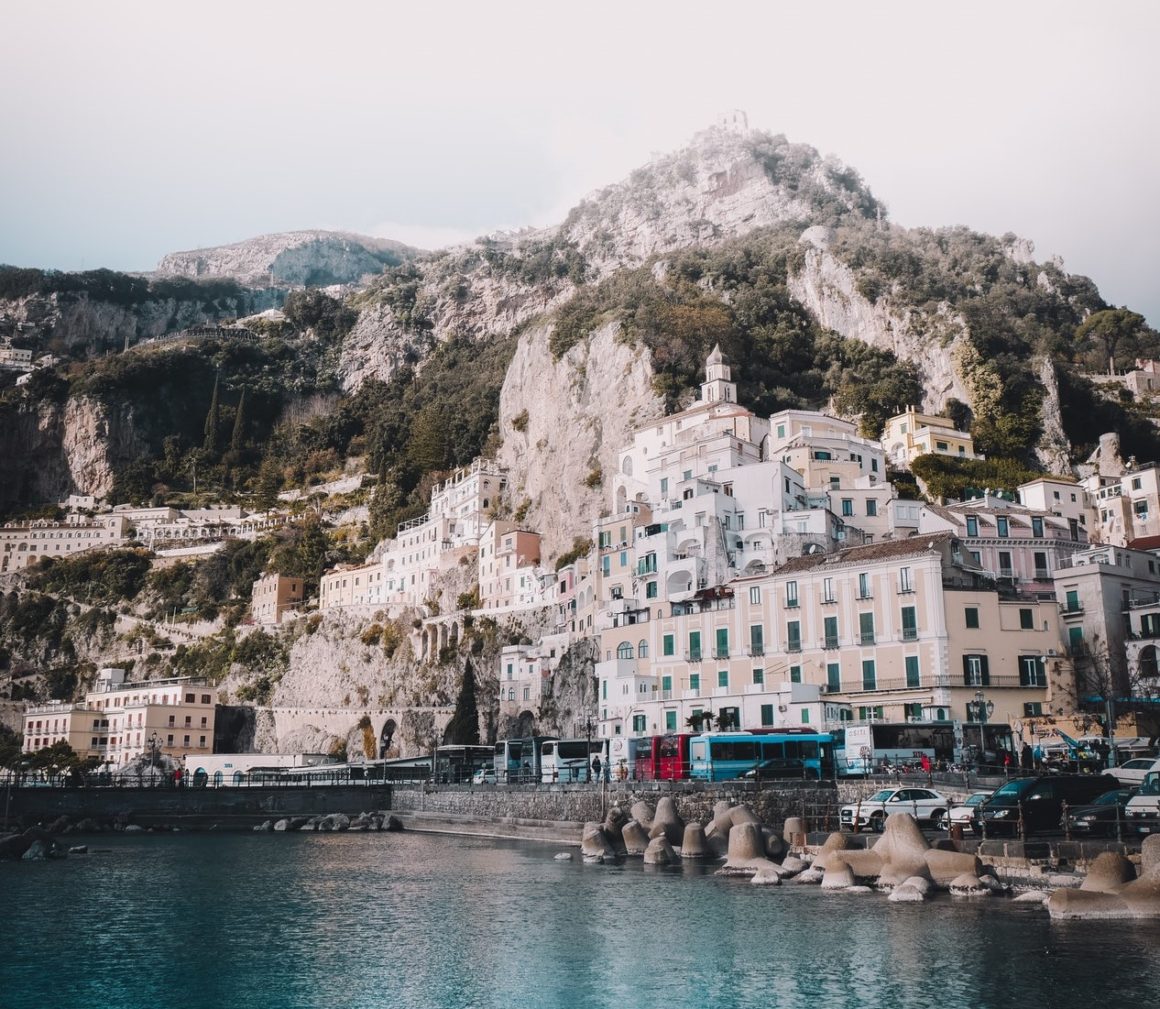 3. Capri, the place to see and be seen.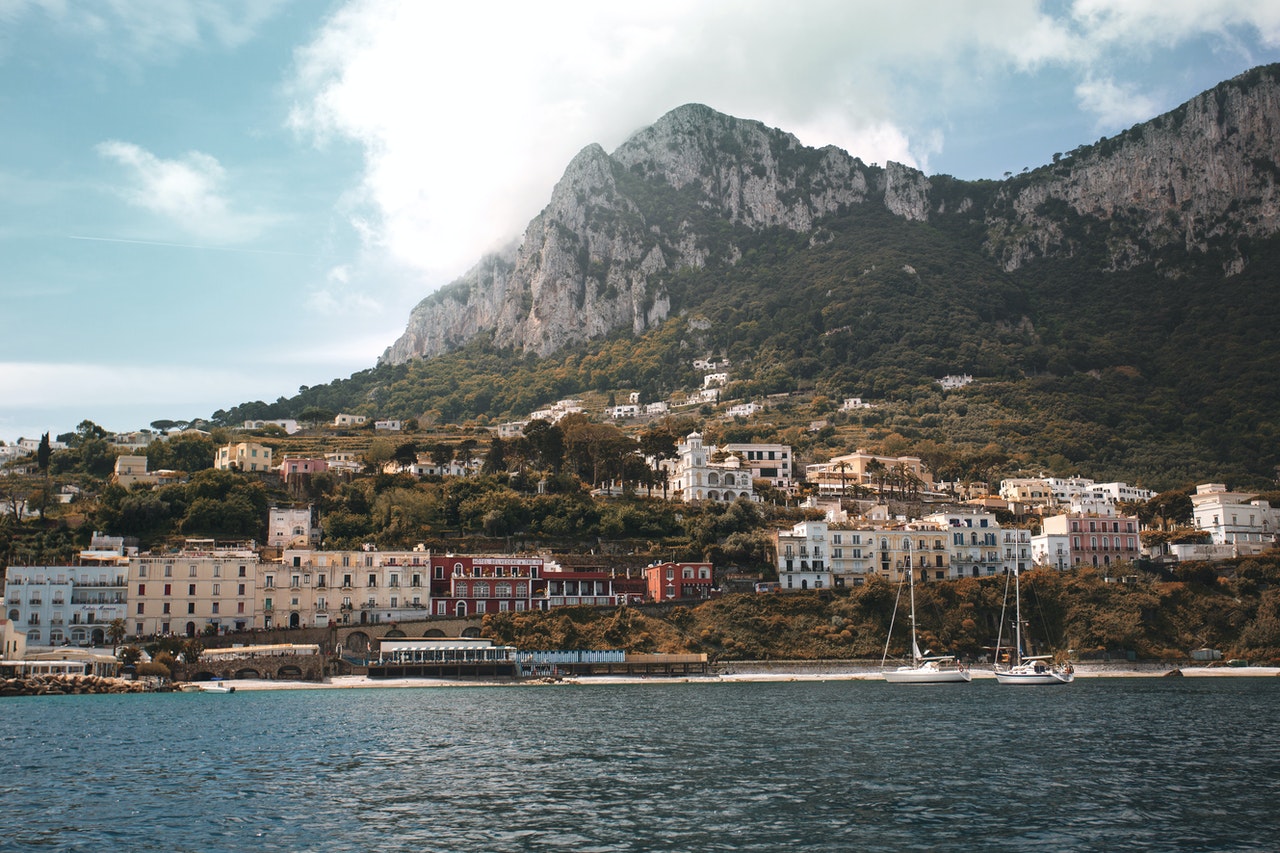 From Ponza we sail for a few hours, just over 100km to the island of Capri. A popular holiday destination already in Roman times, it offers to the modern fan of history and art the opportunity to visit significant landmarks such as Tragara and the Blue Grotto, as well as the ruins of several Roman villas. As an island, Capri lends itself to a wonderful sailing experience and since the nineteenth century has been the go-to resort of the European aristocracy and elite.
If you have already visited Capri or fancy an alternative then you could consider stopping in Ischia instead. Ischia is an undersea volcano that rose in the Gulf of Naples to form a beautiful island. The island is well known for its natural spas – mineral-rich thermal waters and volcanic mud baths. Or perhaps you have had enough of the island life and want to step foot on the mainland? Try Sorrento! Hiking lovers will also love Sorrento for its lovely walking itineraries. Starting from the town of Nerano, a path takes you along the cliffs to discover the lush vegetation of the area, including mimosas and cacti. You'll definitely stand out as you cruise along the coast of Sorrento on this motorboat.
4. Positano, the 'Vertical City'.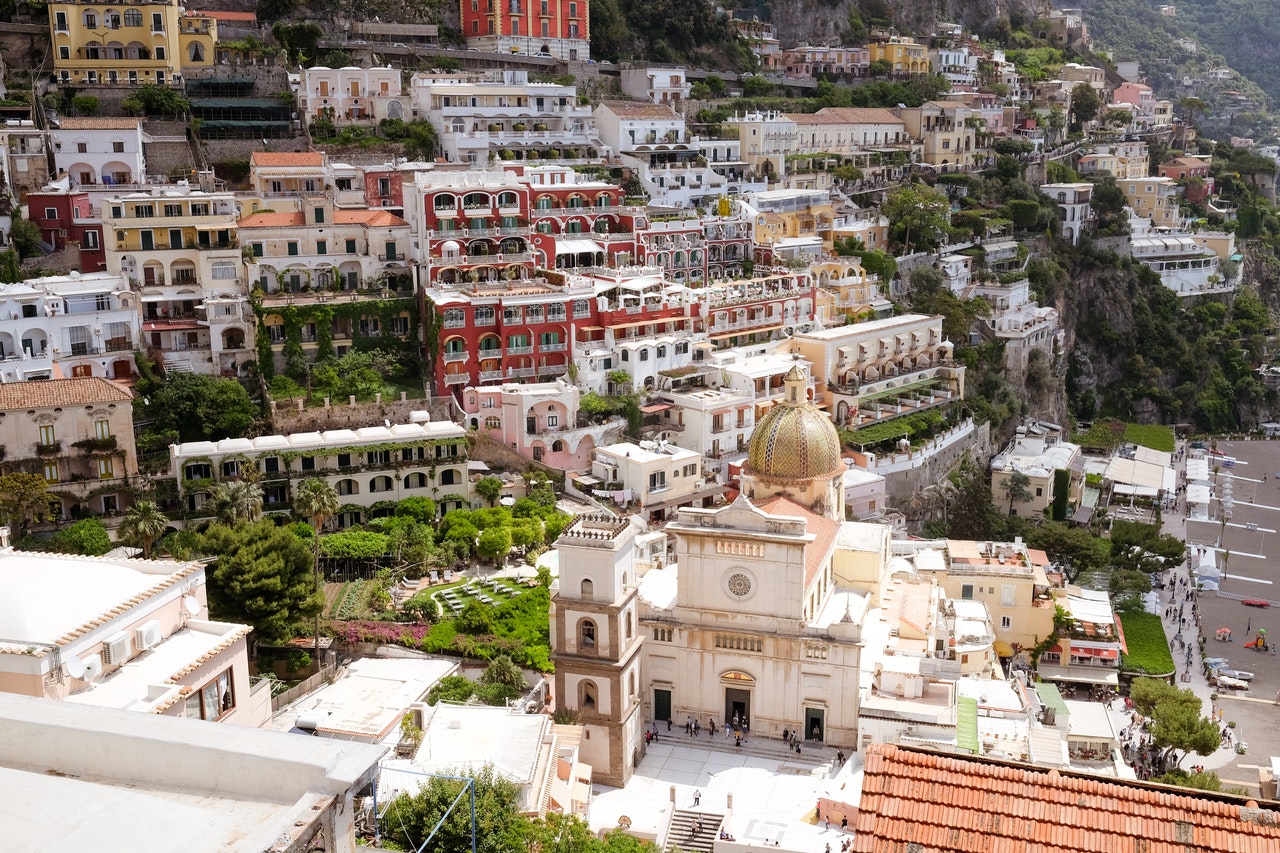 Even if you haven't ever heard of Positano, you must be familiar with its picture. Swathes of multi-coloured little houses dotted on a steep hill. A dreamlike landscape that every holidaymaker visiting this part of Italy should relish. A yacht charter in Positano would be the best way to explore this picturesque village and the rest of the Amalfi coast. As far as cliffside villages go, Positano is unique with its rainbow of colours and small port, perfect to dock a motorboat or a sailboat. Take a stroll on its narrow cobbled streets and grab a slice of original Italian pizza or a scoop of gelato, delicious Italian ice cream.
5. Salerno, our final stop.
Here we are at our final stop. Salerno is just east of Positano and has its own airport which makes it a suitable place to say goodbye to your sailboat until next time. Salerno has been settled since pre-historic times and has previously been a great centre of learning, culture and the arts.
As such, its the perfect place to finish your boat charter, step back on land and explore the history of this wonderful country. Salerno has far fewer visitors than neighbouring destinations such as Sorrento and less visitors equals lower prices and less busy. Salerno also has some pretty impressive beaches which give you the chance to lay back and enjoy the end of your holiday.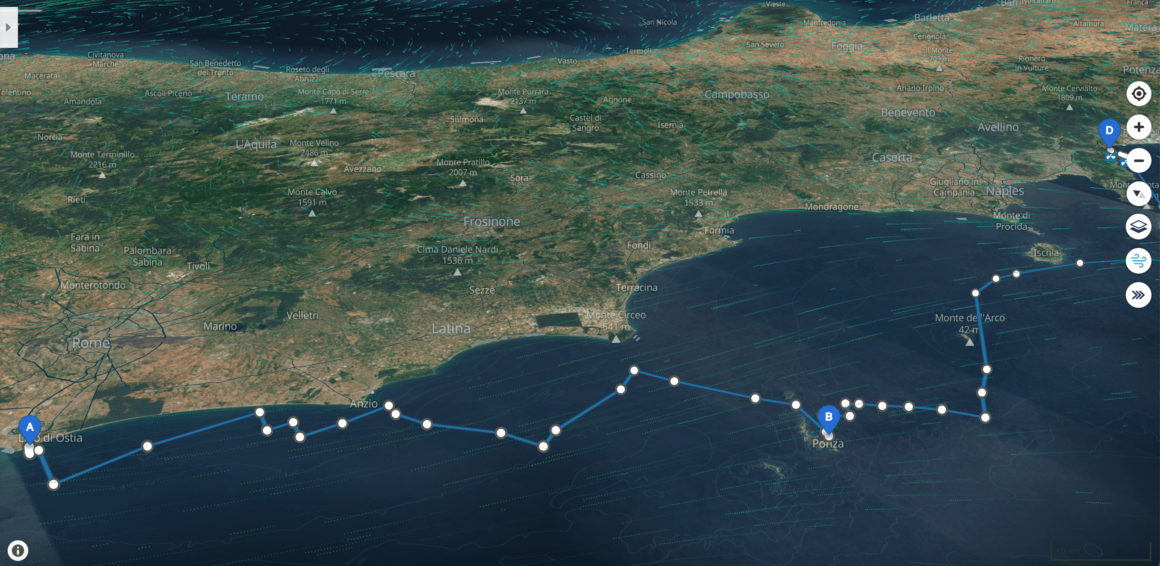 So you're about to embark on the sailing trip of a lifetime, but what are you going to use to naviagte? Well gone are the days of a hand-held compass and charting on a paper map. Savvy navvy is a mobile app that allows you to spend more time boating and less time figuring out which way you are going. It compiles all sorts of data from weather, chart, tide, maps and information about your boat to decide exactly which route is the best for you.
For sailing fanatics its an absolute must have and for those on a one off holiday it will make sure you can spend as much time enjoying your holiday as possible. The image above is straight from savvy navvy. As you can see, it has taken the current wind data to tell you the best possible route to sail. Download the app now now and be prepared for all weathers!