Share the post "How to clean your boat before high season with Sunbrella"
With the summer season fast approaching, cleaning your boat is a must for every owner. The appearance of your boat, especially when it is on a digital platform, plays an important role in the rental decision: you must therefore preserve its charm as well as its safety.
Click&Boat offers you the advice and expertise of its partner Sunbrella®, the leading outdoor and indoor textile company and specialist in nautical fabrics. With its Sunbrella Marine Partners, a network of professional craftsmen, the brand made in France offers you a unique know-how that will restore your boat to its former glory.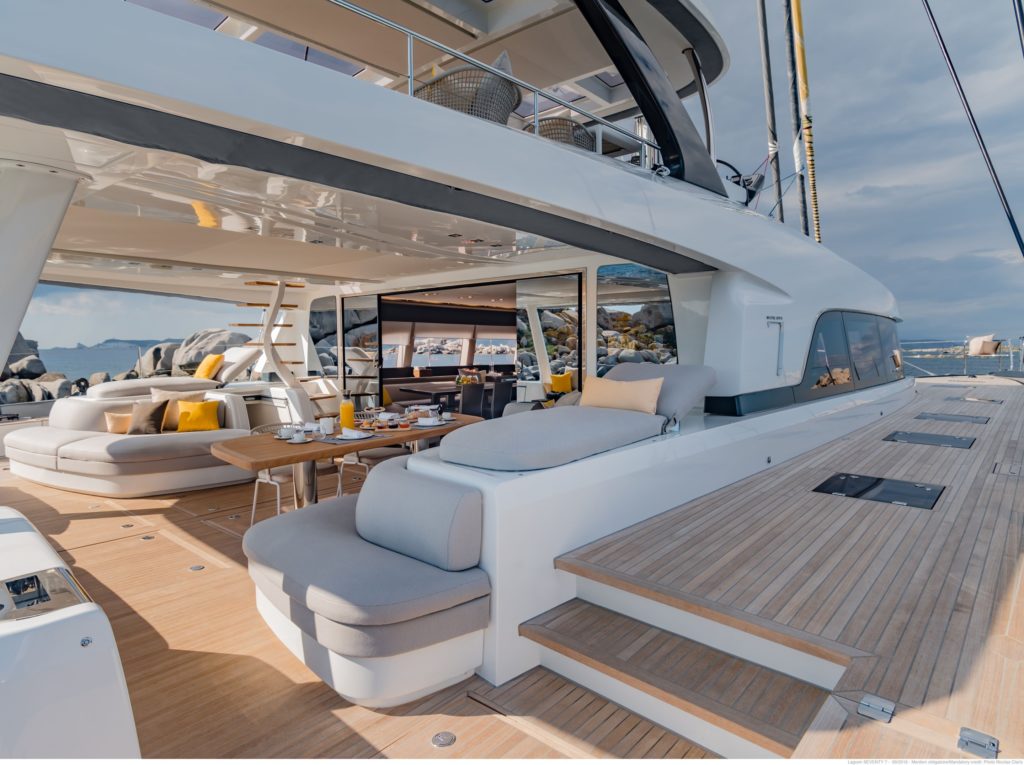 Prepare your boat for the high season
The high season is approaching: for every boat owner, it's time to make sure that their vessels are impeccably maintained. Faced with the tests of time and weather, fabrics, vinyls and plexiglass do not always come out unscathed. Black marks, cracks, scratches… The damage may be extensive. It is necessary to inspect the interior and exterior seats, the bimini, fenders and the mainsail cover to make sure that each surface covered with fabric is in good condition.
If you find that certain items need repair, you can call a Sunbrella Marine Partner located near you. They are experts at handling everything from a minor makeover to a complete refit, and will advise you and provide you with the best care for your boat. You will benefit from the expertise of recognized professionals to preserve the appearance, popularity, and attractiveness of your boat. The end result of the operation? An impeccable boat that will not go unnoticed in its home port. It will also delight renters who will be sure to admire its renewed splendor this summer. Acting before the beginning of the high season allows you to avoid the waiting time that accumulates during the summer period, as the members of the SMP network are very much in demand for their qualifications and know-how.
How to clean your boat
Cleaning your boat is a daily necessity. While Sunbrella® is world-renowned for the quality of its fabrics, which are designed to withstand the sometimes harsh conditions of marine life, not all fabrics are equally durable. And while most fabrics used for boat seating and sails are treated to be waterproof and dirt-resistant, their treatment is not invulnerable to time. Regular cleaning is therefore necessary to preserve their elegance and efficiency! 
To clean and refresh your fabrics, you can use the Tex'Aktiv range of cleaning products, which will strengthen the original treatment by waterproofing your fabrics! In addition to regular cleaning with fresh water, these products will perfectly protect your boat's textiles from external elements. You can find Tex'Aktiv products at a Sunbrella Marine Partner near you.
Tex'Aktiv Products for your boat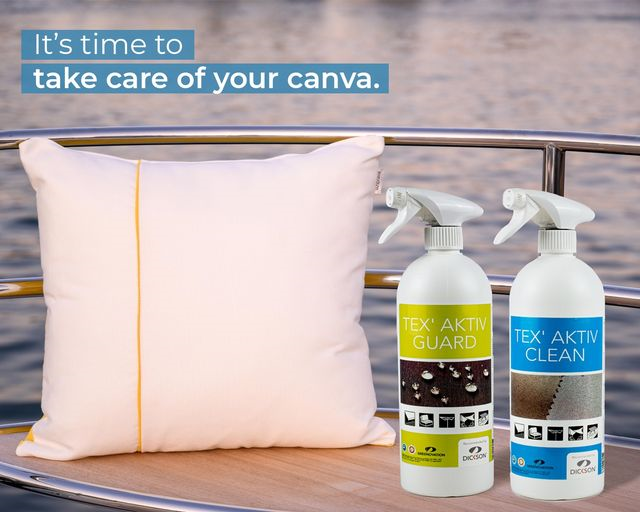 To

remove stains and eliminate bad odors

from all textile surfaces,

Tex'Aktiv Clean

, recommended by Sunbrella® and its more than 50 years of experience with boating professionals, is the ideal choice. Simply apply this cleaning product to a previously brushed fabric and leave it on for 5 minutes. Then, using a brush, scrub the canvas, rinse and let dry before rolling them up.

Do you want to protect your fabrics from future dirt and grime?

Tex'Aktiv Guard

prevents water infiltration in your fabrics. It will give your fabrics a brand new shine.  Apply the product to a dry fabric, wait until it is no longer wet and roll it up. It will be ready to dazzle your future renters for their next trip to the sea.
We asked an SMP, the 'Sellerie Wattou' in Propriano, Corsica how to clean their boat. Here's their answer: "Sunbrella provides very complete maintenance guides that we distribute to our customers seeking advice. In addition to the regular cleaning with water and a soft brush that is necessary, we recommend TexAktiv Clean & Guard products. For example, we have a customer with a fleet of 20 RIBs who is very satisfied with the TexAktiv Clean product that he uses to clean the covers. "