Summer is just around the corner and many are starting to plan their escape from the big city. What better place to forget the hustle and bustle of everyday life than the Hamptons? Located only about 100 miles outside of Manhattan, New York, there are trains, busses and car rentals to get you here. But, whether you are planning a day trip or even a weeks worth of vacation, Click&Boat is here to help you plan and take advantage of the best beaches in the Hamptons. 
No matter where you end up staying in the area, we highly recommend that you rent a boat in the Hamptons… Boating is one of the best (and unique!) ways to beach and town hop!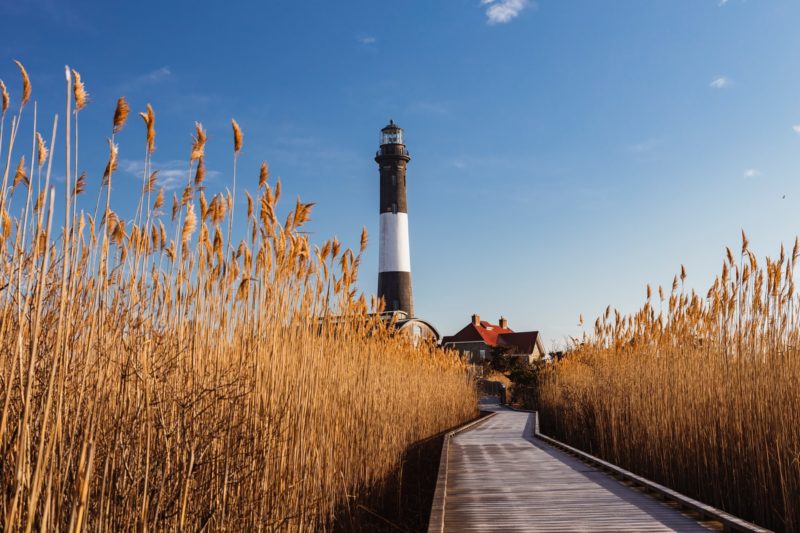 Best Beaches in the Hamptons
Cupsogue Beach County Park
Enjoy this barrier beach, home to ocean waves and white sand beaches. If you are lucky, you might even spot seals relaxing or playing in the water. Cupsogue Beach is an ideal location to visit with a fishing charter, here the fishes are bountiful, you can catch Saltwater Bass and Bluefish.
Ponquogue Beach 
Ponquogue happens to be one of the most popular beaches in the Hampton Bays. It is the ideal family beach, where you can enjoy swimming, surfing, sunbathing and even play volleyball on the beach. And with a boat rental in the Hampton Bays, we also think that this is the perfect spot to practice water sports like wakeboarding, wake surfing, and waterskiing. 
Ditch Plains Beach 
This beach has lifeguards on duty on the weekends from Memorial Day Weekend to mid September, meaning it is the perfect beach to bring small children, if you are looking to enjoy your day with peace in mind. Ditch Plains offers a concession stand, restrooms as well as an ideal setting to learn how to surf, as it is known as the surfing spot on the East End. This beach is also accessible by boat! So with your Montauk boat rental, you can drop an anchor here and enjoy your day on board too.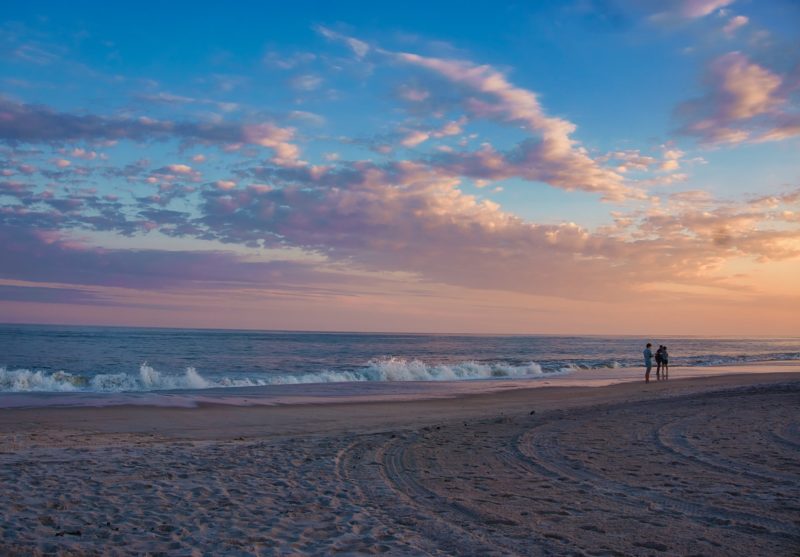 Coopers Beach 
Coopers Beach has been repeatedly considered one of "America's Top 10 Beaches," and for good reason! Located in Southampton, the best way to enjoy this beach is by boat to avoid paying daily parking fees. This well-kept beach offers beach chairs and umbrellas for rent and stunning views of historical mansions in the distance. 
Atlantic Avenue Beach 
Spend a lazy day out in the sun at Atlantic Avenue Beach, also known as 'Bubble Beach' by some of the locals. If you are looking for an authentic Long Island beach experience, this is your place to be. Located in Amagansett, this ocean beach is rarely crowded, offers beautiful views for all to enjoy. 
Flying Point Beach
Spend a day at the beach in Flying Point. This one typically attracts younger crowds looking for a day break from the city. At Flying Point, you can even drive on to the beach after hours, and enjoy a bonfire. During the day, enjoy miles of empty beach front, and well just good old peace and quiet. Definitely consider this beach a must next time you are in the Southampton area.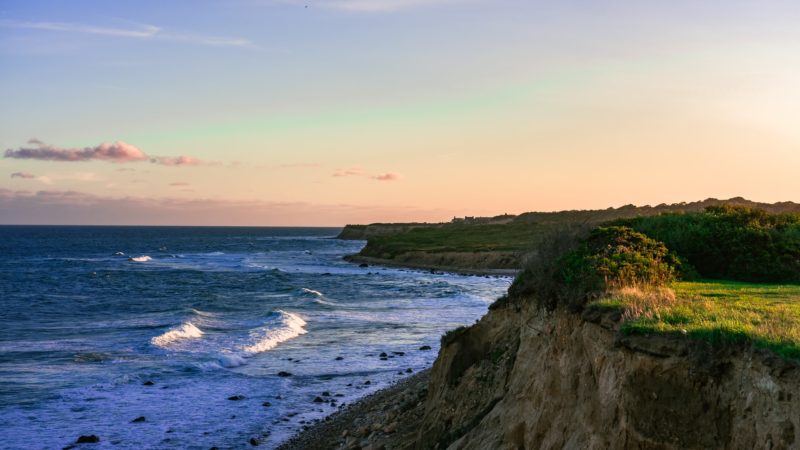 Pike's Beach 
This beach is amongst the top rated Westhampton beaches by locals and visitors alike. Enjoy white powdery sand beaches, but be aware that this beach tends to be crowded, especially on the weekends in the summertime. How to avoid the crowds but enjoy the beach? Rent a boat in the Hamptons, and just drop an anchor! 
Interested in beaches, bayside? 
While the Atlantic Ocean offers miles of beaches, fit for adventures like surfing, boating and fishing, bayside beaches also provide fun at the beach with calmer waters, perfect for a day out on the boat. Sag Harbor is a must for its bayside beaches! Some of the best beaches in this little town include Ocean Road Beach, Foster Memorial Town Beach, and Sagg Main Beach. 
Have you been to any of these beaches? Let us know in the comments below what is your favorite beach in the Hamptons!