Share the post "Island Edition: A Florida Keys Boat Rental"
Forget driving the Overseas Highway, set sail on an adventure of your own and explore more than 800 Caribbean-like islands with a Florida Keys Boat Rental.
The Florida Keys are the epitome of island life- all natural and laid back. And while it is the perfect destination for a well-needed break or some relaxation, the Keys have plenty to offer when it comes to things to see and do. From it being known as the home of the most turtle nests in the United States, to the world premier fishing destination- in this little slice of heaven, there is something for everyone's taste!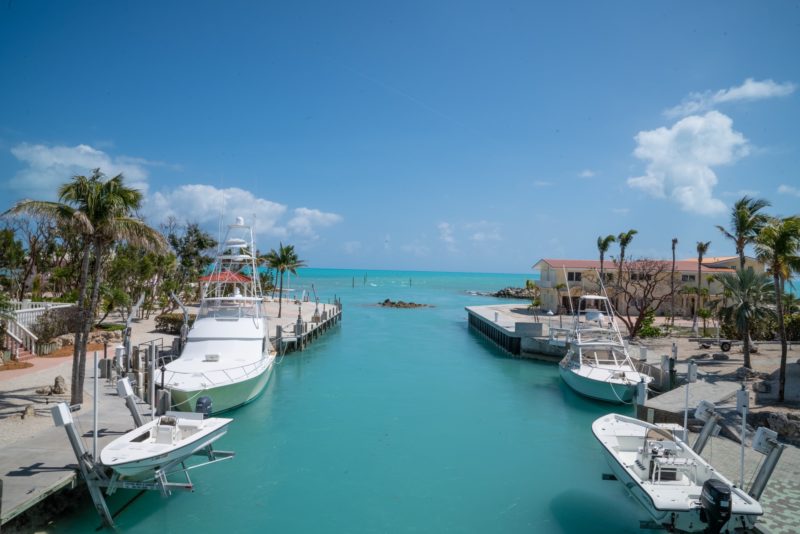 So, let Click&Boat break down the Fl Keys in 5 main regions, and tell you what makes each region worth exploring and enjoying. From the best beaches, to things to do and see, as well as some historical knowledge- you'll be ready to hop on board and experience island life like never before.
Key Largo
Calling all scuba diving and snorkeling aficionados! Key Largo is the ultimate destination when it comes to underwater adventures. The Keys are home to the Florida Reef, the third largest coral barrier reef in the world and with 9 historical underwater shipwrecks that extend from Key Largo to Key West- there is no doubt that there are plenty of things to discover under the sea!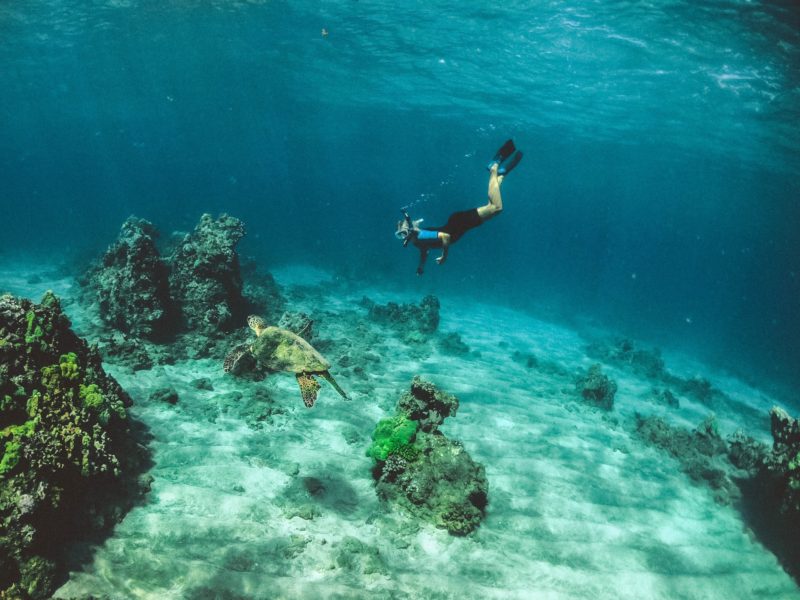 Key Largo happens to be the first of the Florida Keys and is only 60 miles from downtown Miami. We can say it's the first stop in paradise! For boat lovers, Holiday Isle Sandbar, Rodriguez Key's Sandbar, and Nest Key's Sandbar are the perfect locations for a fun (or relaxing) day out on the water. Visitors can even learn how to swim with dolphins at Dolphin Cove!
Best diving spots:
Florida Keys National Marine Sanctuary– a part of the Florida Reef
John Pennekamp Coral Reef State Park– first underwater park in the US

Christ of the Abyss Statue

Benwood Wreck– a historic 1945 wreck
USS Spiegel Grove– a large dive site for advance divers
Molasses Reef– over 600 species of flora and fluna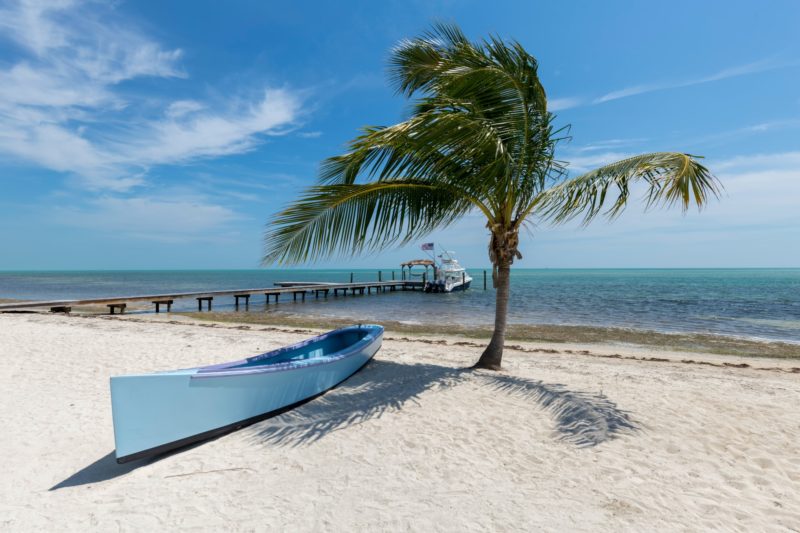 Drop an anchor at some of these beaches:
Far Beach

Cannon Beach

Harry Harris Park Beach
Check-out these marinas:
Garden Cove Marina
Key Largo Harbor Marina
Largo Sound Marina
Islamorada
While most know this island as the 'Sport Fishing Capital of the World,' Islamorada's 6 lush islands offers the perfect getaway for any taste! So what can you do and see in this little paradise?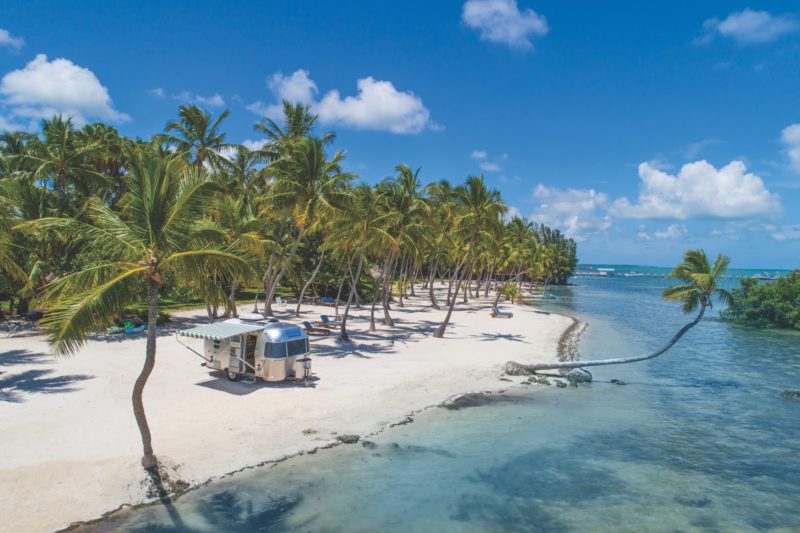 With a Florida Keys boat rental take a day trip to Indian Key Historic State Park, the ideal spot to soak up the sun and learn about this island that has ruins dating back to the early 1800s. Be sure to also visit the Alligator Reef Light House, you'll be amazed by the water's clarity and the abundance of marine life in the area.
Lignumvitae Key Botanical State Park can only be reached by boat but is worth checking out. Let the park rangers tell you about the island and its unique and well-preserved ecosystem. Back on Islamorada, take a look at the Old Road Gallery which features art from local FL Key artists in an indoor and outdoor gallery.
What's there to catch?: Mahi Mahi, Sailfish, Snapper, Tuna, Tarpon & Blue Marlin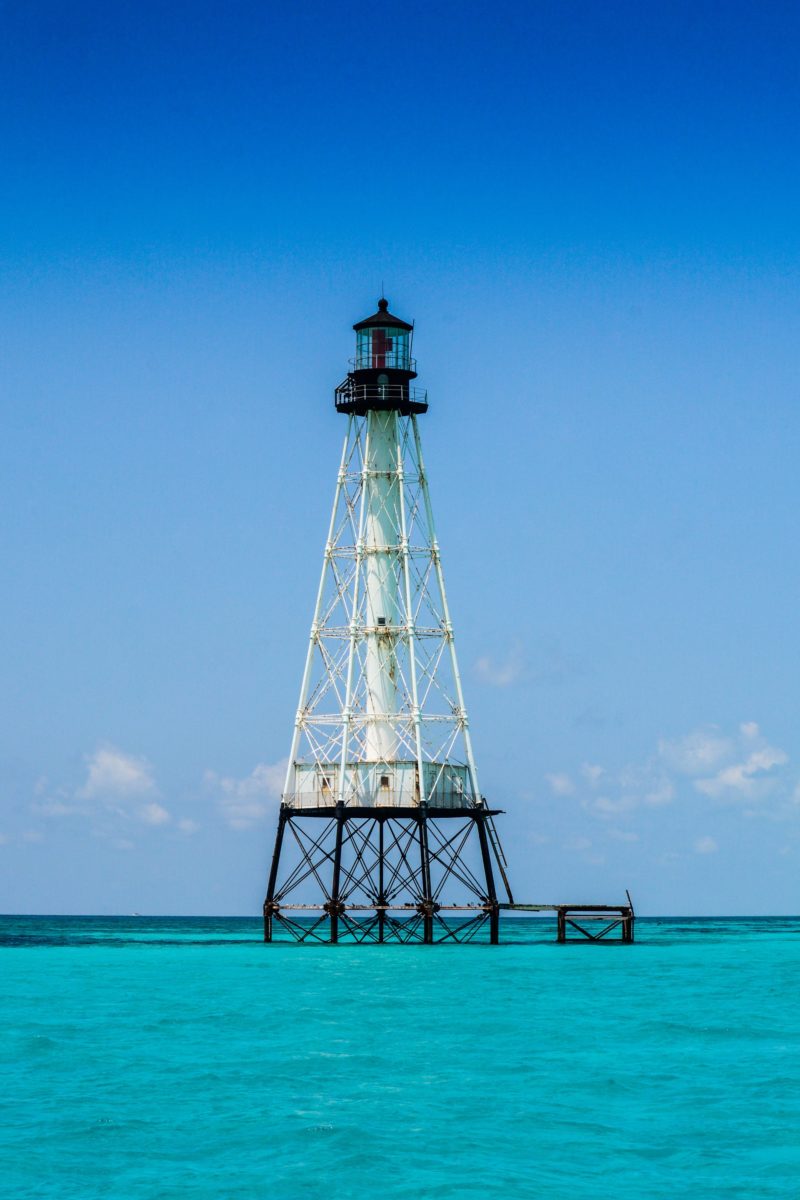 Drop an anchor at some of these beaches:
Anne's Beach
Holiday Isle Beach
Seo Oats Beach
Long Key State Park
Kite Beach
Check-out these marinas:
Robbie's Marina
Coral Bay Marina
Islamorada Marina
Whale Harbor Marina
Marathon
Marathon, the halfway point of the Florida Keys, is made up of 13 beautiful keys that are worth the visit. The island of Marathon itself, is only 10 miles long but it is sure to charm all visitors with its natural beauty, ambiance, and boating options.
While Marathon is quite a family friendly destination, it's also very animal friendly! It is most known for being the home of the Turtle Veterinary Hospital, the world's only hospital dedicated to sea turtles. Visitors can see turtles recovering in the hospital bed tank, and a lucky few may get the chance to feed the turtles. If the sea turtles are not enough, visit the Dolphin Research Center, a sanctuary established in 1984 for Dolphins and sea lions.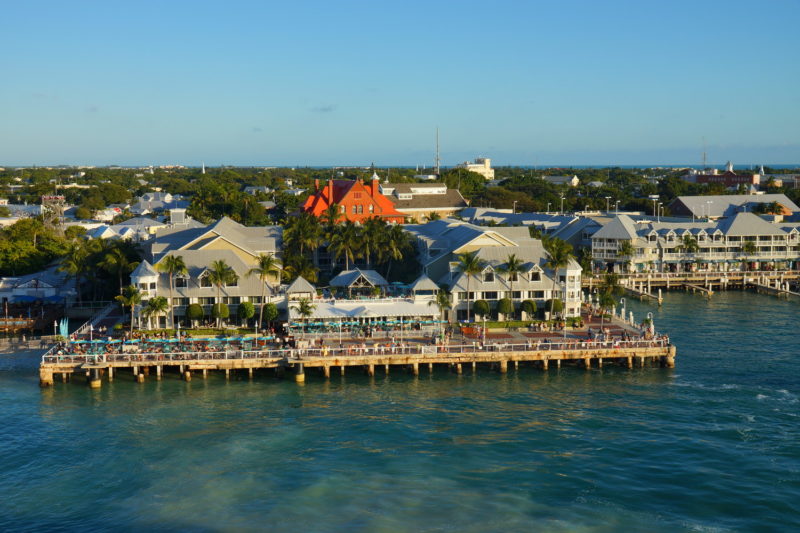 When spending a day out on the water, don't forget to catch a glimpse of Seven Miles Bridge, one of the most well-known bridges in the world! You can also visit by boat nearby islands like Pigeon Key and Big Pine Key, or test out amazing diving and snorkeling destinations like: the Horseshoes, the Thunderbolt, the Coffins Patch and the Sombrero Reef.
*Be sure to check-out our other guide on boating from Marathon to Key West!
Drop an anchor at some of these beaches:
Sombrero Beach
Coco Plum Beach
Sunset Park Beach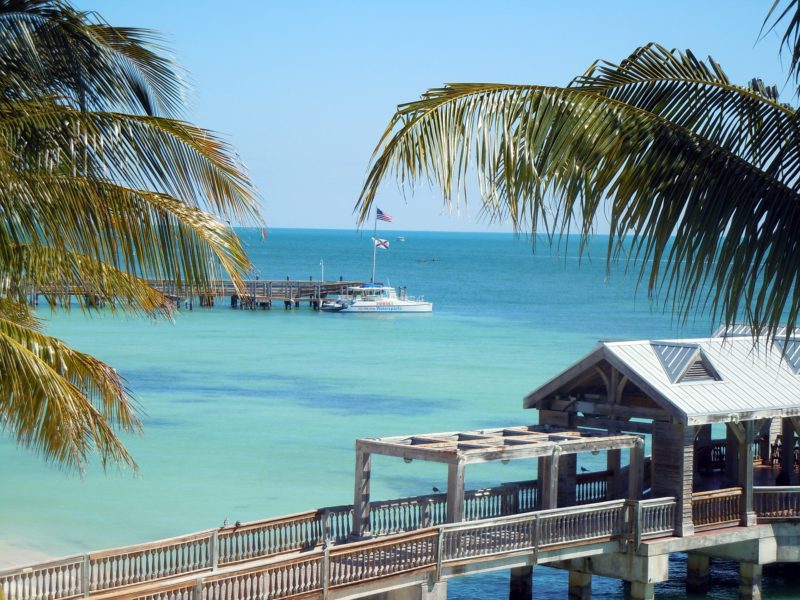 Anchorage areas:
Boot Key West– 24.41.805 N, 81.07.095 W
Tranquility Bay– 24.42.766 N, 81.06.184 W
Bone Fish Bay– 24.43.895 N, 81.00.681 W
Vaca Cut Gulfside– 24.44.023 N, 81.01.276 W
Check-out these marinas:
Marathon City Marina
Grassy Key Marina
Bonefish Marina
Big Pine and the Lower Keys
Welcome to Big Pine and the Lower Keys, where you can leave the crowds behind and start your 'back country' adventuring on land and by sea. With a Florida Keys boat rental, there are pleanty of nearby islands to explore. Consider visiting Rustic Stock Island, home to a small village and marina, with easy-going and creative locals.
Or take time to explore the two national wildlife refuges in the area like, National Key Deer Refuge. The Key Deer is the smallest species of white-tailed deer that can only be found in the Florida Keys. Remember, it is illegal to feed them! And if you have some extra time, stop by the Blue Hole, its a watering hole that was once a limestone quarry where alligators, birds, and Key Deer tend to gather.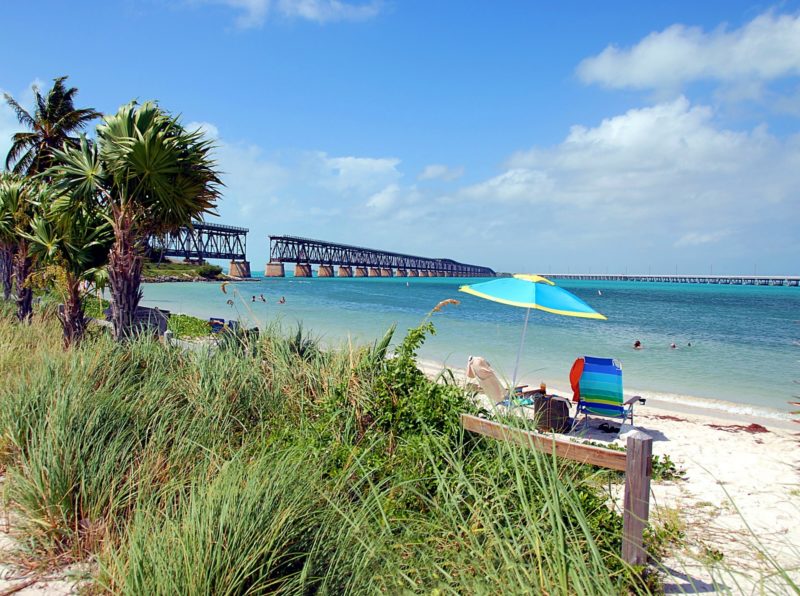 Another can't miss in the FL Keys? Bahia Honda State Park! It's palm-lined beaches and clear waters offer stunning views of the Bahia Honda Rail Bridge, once considered the 'Eighth Wonder of the World.'
Drop an anchor at some of these beaches:
Calusa & Loggerhead Beach
Long Beach
Sandspur Beach
Key West
Last but not least, Key West. This subtropical island city is known for so much more than just being the southernmost point of the United States. Founded in 1822, Key West is rich in history and has been home to several well-known artists, writers, poets, and not to mention a few US presidents. Historically, Key West was not only the largest but the busiest town in Florida as it was a part of a crucial trade route, due to its close proximity to New Orleans and The Bahamas.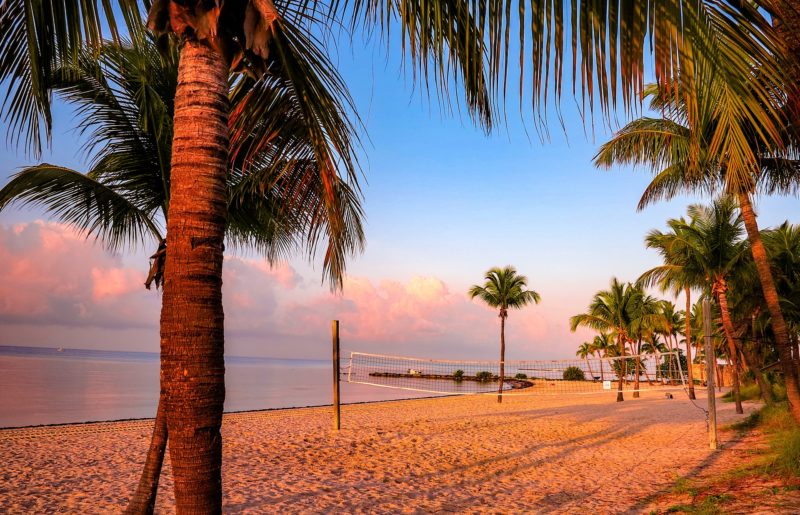 Today, the 'Conch Republic' is well-known for its conch-decorated houses, and its buzzing night (and day!) life on Duval Street, dotted with the best bars and restuarants. Other 'must-sees' in Key West include Mallory Square, the perfect spot to end the day- walk along the promenade and enjoy the attractions and shops too. You also can't miss the iconic Truman Little White House, where 33rd president of the USA, Harry Truman and his family would come and stay for a relaxing retreat. And you can't come to the Florida Keys and not try their famous Key Lime Pie, a local favorite!
Where to go by boat:
Boca Grande Key– An uninhibited island a part of the Key West National Wildlife Refugee, perfect for a catamaran day trip to enjoy sunbathing and snorkeling.
Boca Chica Sandbar– Perfect spot for paddleboarding, snorkeling, and relaxing.
Sand Key Reef– Home to a stunning lighthouse!
Dry Tortugas National Park– With only 1% of the national park on dry ground, this island is the perfect weekend trip for those interested in learning about history, while also having plenty of options for swimming, sunbathing, and exploring.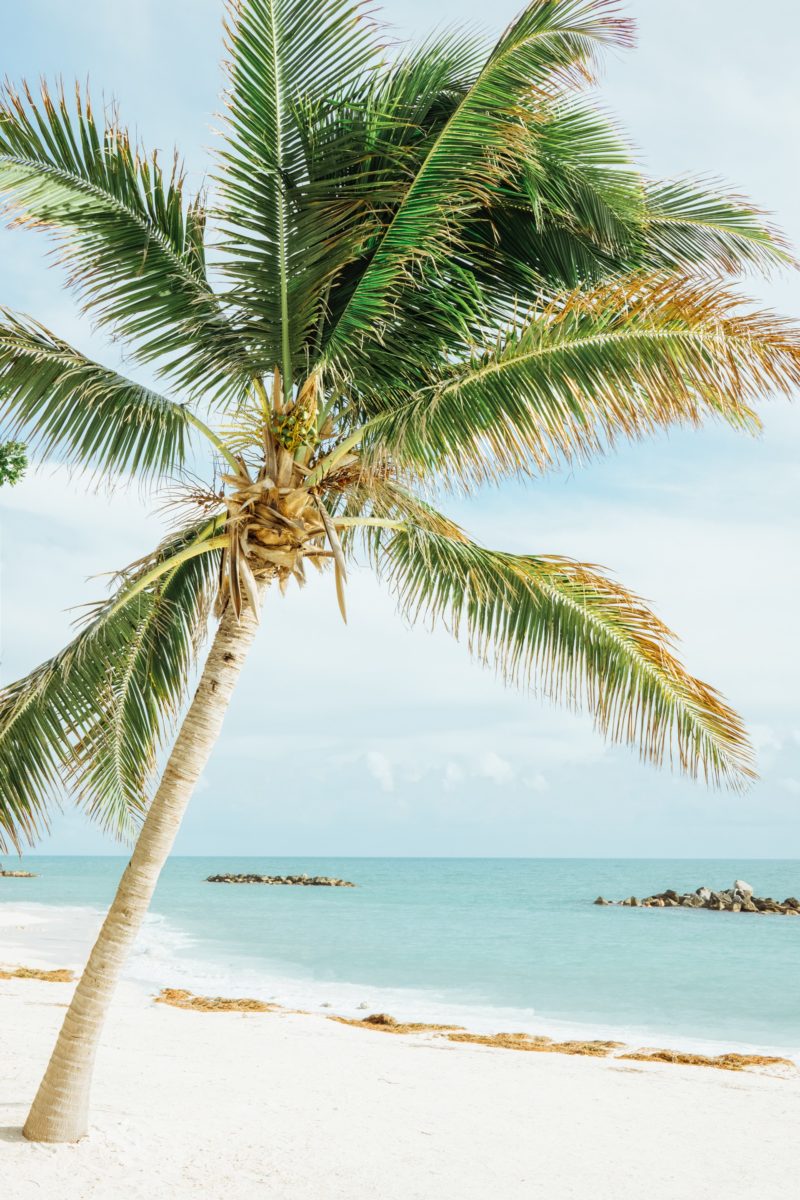 Drop an anchor at some of these beaches:
Fort Zachary State Park Beach
South Beach
Higgs Beach
Smathers Beach
White Street Pier and Rest Beach
Check-out these marinas:
Key West Bight Marina
Conch Harbor Marina
Galleon Marina
Sunset Marina
Are you ready for your next sailing adventure in the Florida Keys?