Share the post "Sail Away to Santa Catalina Island, California"
Discover a change of pace only an hour away from LA. 
Avoid the Los Angeles traffic and head for Santa Catalina Island, where many Californian natives come to get away from the hustle and bustle of everyday life. Catalina, as the locals refer to it, offers one of best island vacations only 22 miles off the coast of Southern California. The island provides anything you may want from breath-taking views, fresh seafood, heavenly beaches with clear waters, to activities like hiking, snorkeling and paddle boarding.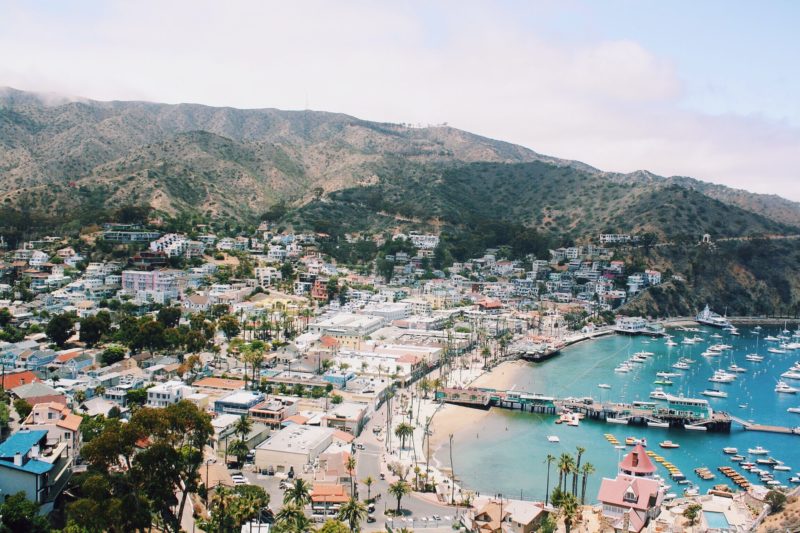 There are two main parts of Santa Catalina Island, Avalon and Two Harbors. On the California Coast, you can rent a boat in Marina del Rey, Long Beach, Newport Beach or even San Diego to make your journey to the island. By motorboat, you can expect to cruise between one and two hours, depending on your starting point and speed. If you decide to cross by sailboat or catamaran, expect a longer journey depending on weather conditions. 
AVALON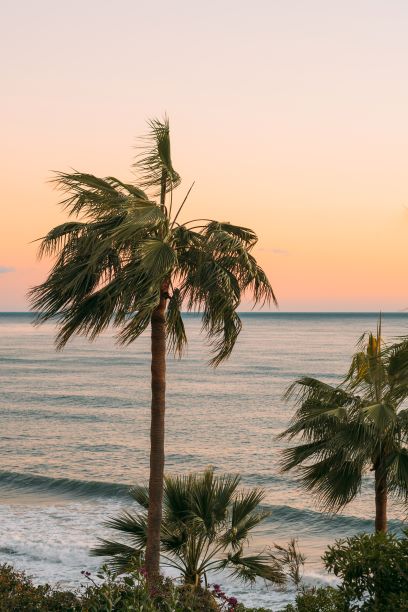 While there are ferries to the charming port and town of Avalon, Californians will agree that visiting the island with your own boat is the way to sail. Upon arriving to Avalon, private boaters are greeted by harbor patrol, that then assign mooring spots for day and nighttime use. Avalon provides many additional services for boaters, notably a taxi service, that may help you get to and from your boat if you don't have your own dinghy.
Avalon is the island's central hub that can only be toured via golf cart, bikes or by foot. The town is full of restaurants, hotels, and shopping with complimentary beaches and even a golf course. Take a walk down the scenic Crescent Avenue, visit the Tour Plaza or the Wrigley Memorial & Botanical Gardens, and even stop by the Catalina Casino! With 90% of the island's 4,000 inhabitants living in Avalon, it leaves the rest of the island seemingly 'untouched' by humans, with much to discover. Catalina's wilderness makes it a great destination for those who enjoy hiking and biking, so make sure check out the Trans Catalina Trail! 
TWO HARBORS
On the west end the island, visitors can discover the small, rustic village of Two Harbors, also known as the "Isthmus" because it separates Isthmus Cove and Catalina Harbor. Due to accessibility, many visitors opt to come on private boats to take advantage of 700+ moorings available in the island's crystal-clear, protected waters. For anyone who loves the outdoors, this is your paradise.
Two Harbors has a range of outdoor activities to choose from: scuba diving, snorkeling, fishing, kayaking, camping and more. And if you are lucky, maybe you will spot one of the hundreds of Bisson roaming freely on the island! But if you are more the type that rather be basking in the sun, Catalina's picturesque beaches will surely help get the job done. 
 THE BEACHES OF SANTA CATALINA ISLAND
Crescent Beach– main and most popular beach in Avalon 
Lovers Cove– a favorite swimming and snorkeling spot, with over recreational activities available 
Two Harbors Beach– found on the 'quieter side' of the island, its perfect for relaxing 
Parsons Landing– an epic beach suitable for overnight camping 
Ben Weston Beach– an isolated beach with few visitors, which has remains of an old military bunker 
Little Harbor– a beautiful sandy beach located on Catalina's 'backside' 
Santa Catalina is the perfect weekend boat trip destination if you feel like you need to escape from your everyday reality. Whether it be taking advantage of all the activities the island has to offer or sailing around the island to find your perfect oasis for the day- Catalina will make you happy either way. 
Check-out the video below for a glance at Little Harbor…