Share the post "Key Largo Snorkeling Itinerary for your boat rental"
The 125 mile-long chain of islands begins just south of Miami, Florida Keys is a great place to enjoy a boat rental! Florida Keys is well known for enjoying snorkeling. It houses the third largest coral reef in the world in Key Largo. Key Largo snorkeling is known worldwide, especially as the dive capital of the world. There are several spots for snorkeling and underwater explorations! You are in for an amazing adventure with 6,000 species of marine life. With Click&Boat, you are able to enjoy a private boat rental in Key Largo and you will be able to visit all of the snorkeling areas! Click&Boat presents your Key Largo snorkeling itinerary in one of the most desirable areas for some quality diving! 
French Reef Restoration Area
Located on the Southeast corner of French Reef, this is a deeper reef site, with a depth of 55 feet at the base of the morning ball. This is a well visited site with the reefs being the second dive from either Spiegel Grove or the Benwood wrecks. This reef is full of caves, tunnels, ledges and cliffs that are amazing areas to swim through and visit all of the different types of marine life. You can expect longer swims and deeper water, so don't forget your flippers so you can free dive through all of the caves you desire. 
Divers can expect to encounter a large range of different species of fish such as pelagic which are normally found in shallow water. You can also expect to see eagle rays, manta rays, loggerhead turtles, hammerhead sharks and reef sharks! If you're an underwater photographer this is a great opportunity to get spectacular photos of the marine life in Key Largo. 
There aren't strong currents in this area which is great for snorkelers who prefer to not deal with water currents. However, due to the lack of water movement the visibility can be affected! Keep a sharp eye on the corals, many types of marine life are hidden away in between corals. Likewise, there are many reefs in the surrounding area so if you're not tired make sure to
Molasses Reef
You can't talk about Key Largo snorkeling without talking about Molasses Reef! Jump off your boat's deck to clear water, many fish and numerous boulder corals to choose from. This reef is considered the most talked about reef in Florida if not the world! It is known for several different reef types such as brain coral, star coral, and another large barrier coral. The reef ranges from 10 to 70 feet which is great for snorkeling and freediving! There are a large number of caves and ledges that provide homes for lobsters, crabs, moray eels, parrot fish, angelfish, filefish, turtles, rays and sometimes even nurse sharks! Free divers are normally able to get fairly close to these creatures. With your private boat rental, you have 30 places where ships can hook up to and give you the space to go diving and enjoy the reef at your own pace.
The best spots to snorkel are the Winch Hole and the shipwreck of Wellswood. You will find entire schools of fish swimming around these reefs including parrotfish, eels, turtles and nurse sharks. The unique coral formations that this area has keeps you interested in the area!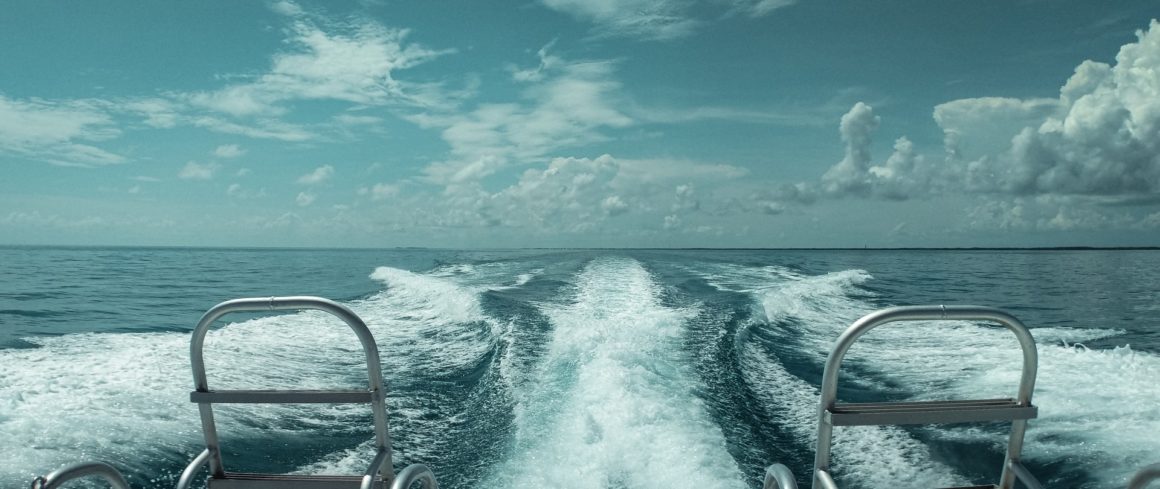 White Bank Dry Rocks
White Banks Reef is another great place to visit with two coral reefs separated by a narrow channel. This reef is located close to shore, so its currents are low and sheltered from the winds. It is mainly a site that is visited by snorkeling tours and trainee divers. So imagine the freedom you will have with your private boat rental in Key Largo! Sailing through the area on your Key Largo snorkeling adventure will be an experience to remember. Of course, you don't want to forget your snorkeling gear so you can see the parrotfish, damselfish, angelfish, and butterflyfish. The best time to visit this reef is from March to September during the colder and drier months. 
We hope this guide helps you on your Key Largo snorkeling adventure! Click&Boat gives you the freedom to go explore some of the most beautiful reefs in the Florida Keys. An adventure for those who love to snorkel, free dive or even into underwater photography. You'll be able to see all of the marine life of your dreams and discover at your own pace.