Share the post "Halloween Party Ideas for an unforgettable Boat Party"
Halloween is just around the corner, so it's time to plan for the best Halloween party! After more than a year of outdoor and socially distanced activities, it is time to start thinking about Halloween party ideas. Make this the best Halloween party yet, and do it onboard a party boat rental! Out in the open, it's time to get spooky, make some of the best themed parties and turn your boat rental into an all out Halloween extravaganza! 
Whether you are looking for Halloween party ideas for adults or Halloween activities for kids, you are sure to find lots of options with Click&Boat's boat rentals. Just imagine spending the evening with your friends and family dressed up in your themed party and dancing the night away on the water! What a way to celebrate the spookiest time of the year!
Halloween party ideas for adults
Are you searching for halloween party ideas for adults? What more could you ask for then a Halloween boat party? Let's get started with the best boat rental Halloween party ideas!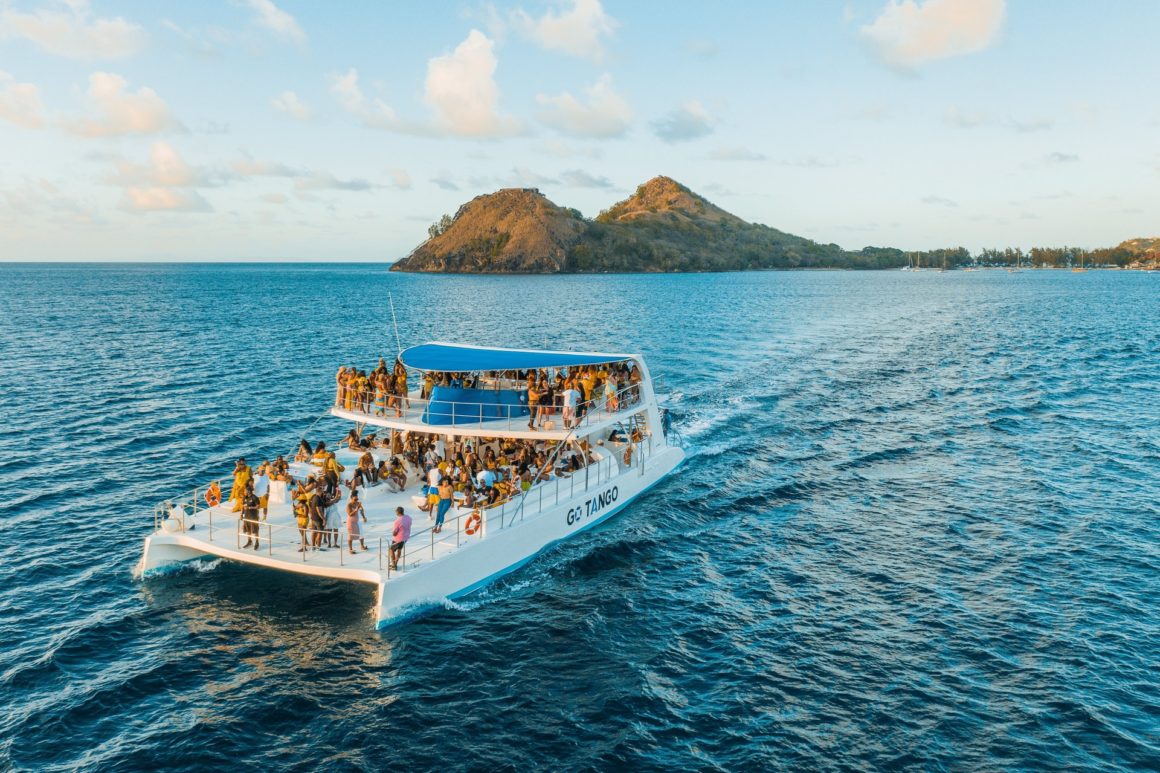 Halloween party
You have many options for halloween-themed parties. The most important part, of course, is that everyone dresses up! Why not do a monster mash themed party? You and your friends could come as a zombie, ghost, vampire, doctor or, of course, a pirate! Get some inspiration from Pirates of the Caribbean and make your outfits as unique as possible to stand out from the crowd. Find good music, funky halloween costumes and deliciously spooky cocktails. Here are some ideas of the best cocktails you or the boat crew could make!
From poison apple cocktails, glow in the dark cocktails, black magic margaritas, color-changing margaritas and more! Whether you want to make glow in the dark jello shots or beet red cocktails, you surely have many options on things to do. Your friends will absolutely adore your spooky cocktails this halloween season.
If you're setting sail in Florida, you also have many sandbars to head to and meet other boaters! What a way to celebrate and meet new people onboard your boat rental. Visit the best sandbar parties and see who has the best costume. Maybe even bring along some candy and have your own trick or treat onboard.
Halloween dinner
For a more relaxed halloween party with an intimate group of friends, a halloween dinner party could be the answer! Rent your party boat and let's start planning the decorations! You could ask the boat owner beforehand if he may have already decorated the boat for the occasion, and if not, it's your opportunity to go halloween-crazy. Put up fake cobwebs, your favorite halloween jack-o-lantern, and some spooky masks around the boat! Or why not make the whole boat into a haunted house themed halloween dinner party? Ghost, spider web, witches and zombie decorations are a must! Then we cannot forget motion detector zombies or skeleton decorations that are sure to make people jump. It all depends on how you would want to decorate your boat rental for your special day.
Next thing to plan is the halloween-themed meals and drinks! From Halloween deviled eggs sprinkled with fake blood to mini pumpkin and feta pies with the shape of a jack-o-lantern, there are so many halloween themed foods you could have! You could also make a delicious pizza and make the mozzarella look like little ghosts floating. We can't forget dessert! Make a chocolate witch cake, caramelized apples, or bat donuts. Let your imagination go wild for this halloween dinner.
If you're renting a yacht, sailboat or catamaran then why not rent with a crew? You could possibly speak to the crew about the menu and ask if it's possible to decorate the food for the night to make a halloween dinner party !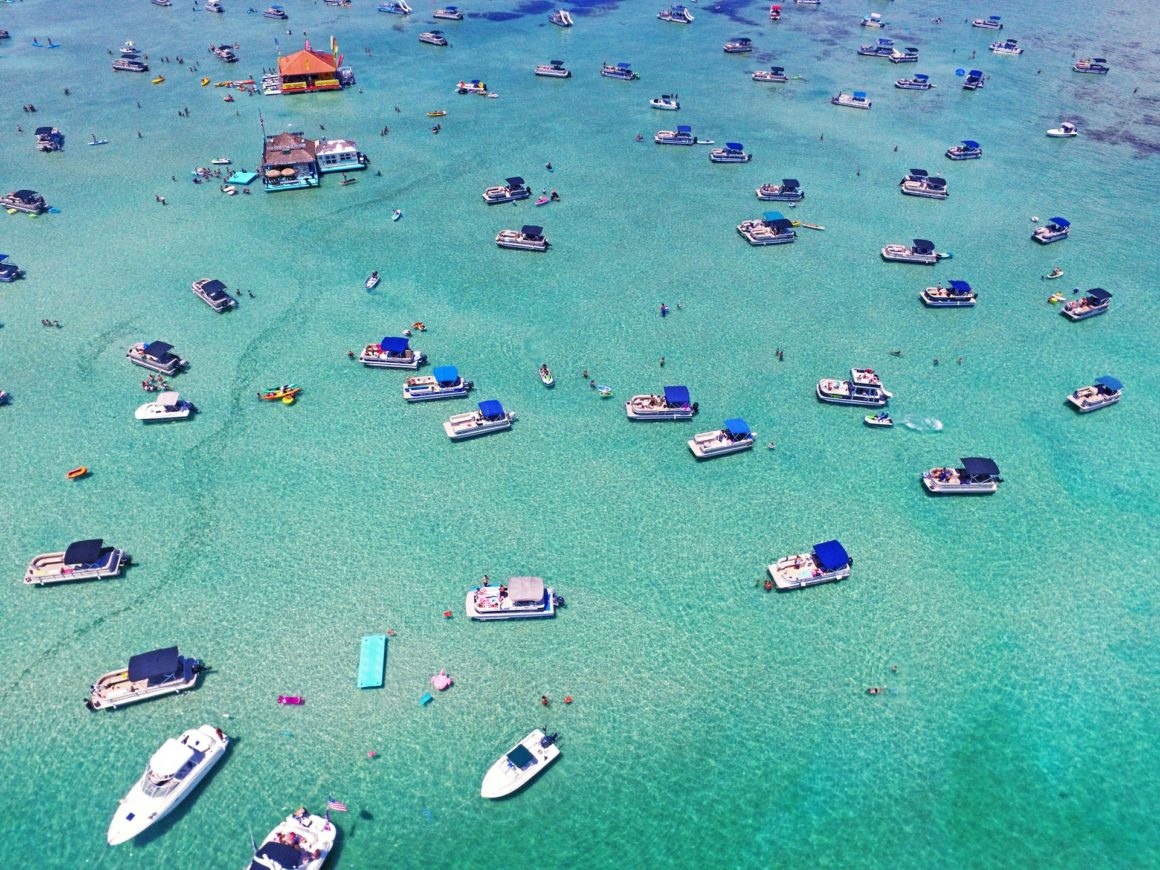 Halloween activities for kids
If you have kids boarding your boat rental this halloween, why not think of some fun Halloween activities for kids? There are many activities you could set up to make their halloween extra special and packed with fun activities!
If you're planning on having a halloween themed dinner, then a great idea would be to ask the kids to help with the halloween-themed food decorations! Make cupcakes of the flavor of your choosing and then ask the kids to make the icing, add the icing color and even make little cookie bats to put on top of the cupcakes!
If you want to encourage the kids to do a teamwork activity, then try a group haunted gingerbread house decorating contest! Make groups of two and get a delicious candy prize for the best one! For some added fun, if the boat is rocky then add a special round of mayday. Kids will have to scream mayday when the boat moves too much to make sure their house doesn't get destroyed. The gingerbread house that makes it to the end, wins!
You can also plan a spooky skeleton scavenger hunt or a treasure island scavenger hunt! Depending on the boat rental you choose, there are plenty of places you can hide your treasures. In the cabins there are plenty of places for storage, or use the common tactic of hiding it in plain sight! Sometimes putting things in plain sight is the best way to hide treasures!
We hope you enjoyed our Halloween party ideas for a boat party of a lifetime! Make this Halloween experience extra special with Click&Boat's party boat rentals.