Share the post "A Lake Boat Rental: Top 4 Destinations in the US"
The United States is a big country, there's no doubt about that. And when taking that into consideration, sometimes it is not all that easy to reach the coast to enjoy a relaxing day at the shore or dropping an anchor at a secluded beach. That's why at Click&Boat we thought it was important to share with you our top 4 US lakes to go boating in. There are lakes all across the country that are suitable for a fun day of watersports, fishing, and relaxation, but these ones- well, there is just something so special about them!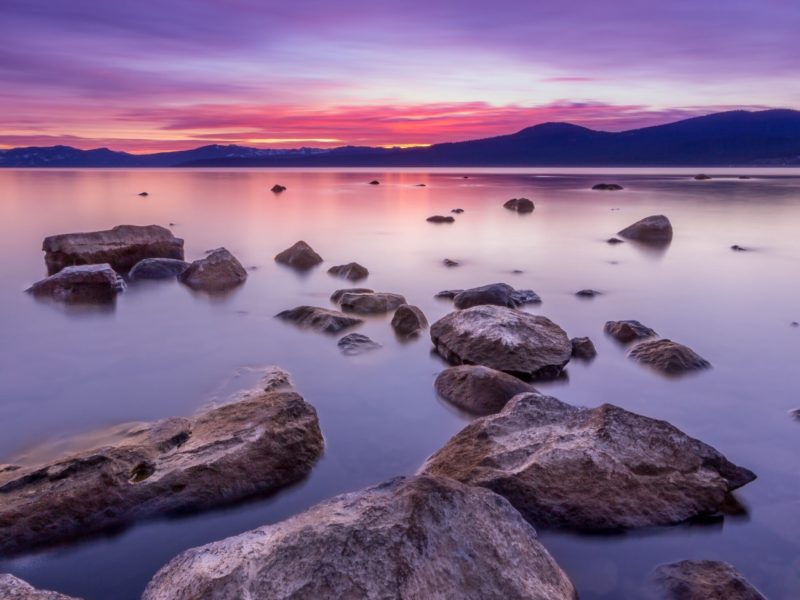 Click&Boat's Top 4 US Lakes:
1. Lake Tahoe, California and Nevada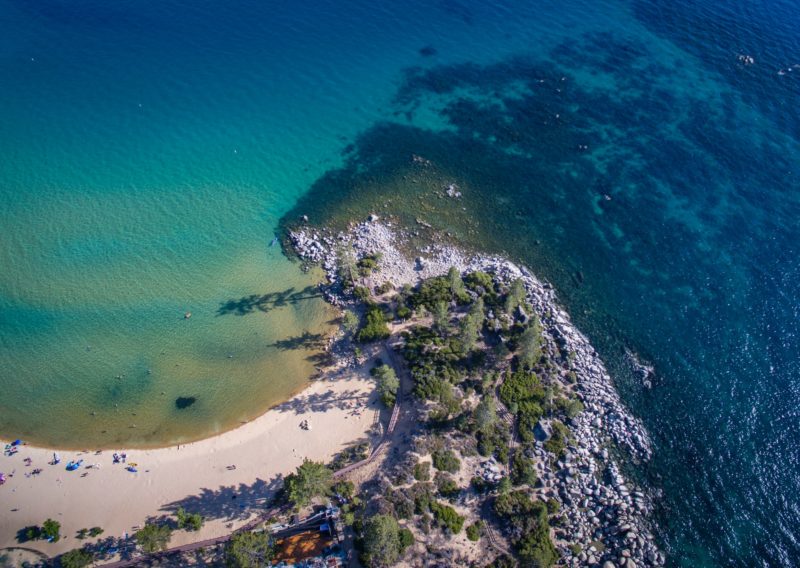 Lake Tahoe, probably one of the most well-known and scenic lakes in North America…. With a backdrop of the Carson and Sierra Nevada Mountains, you can't go wrong with a lake boat rental here.  From the fresh mountain air to the deep blue waters, Lake Tahoe is a must-see. With a motorboat rental explore the beaches on the western side of the lake in areas like: Meeks Bay or Lester Beach, a part of D.L. Bliss State Park. Located only a few miles from Emerald Bay, Lester Beach is known to be one of the prettiest beaches!
There's more? If you are exploring South Lake Tahoe, drop an anchor at Pope Beach or Baldwin Beach. But also consider Kiva Beach as it has an amazing view of Mt. Tallac and usually isn't too crowded. To the east, you will be stunned by the beauty of Sand Harbor! As the largest alpine lake in the states, boaters can take advantage of over 70 miles of shoreline-whether it be admiring the views from the deck or actually dropping an anchor to explore the beaches. 
2. Lake Michigan, Michigan and Wisconsin
Have you ever considered boating on Lake Michigan? It is most known for being one of the five Great Lakes, and it also happens to be the largest freshwater lake within the United States. For sailing enthusiasts, Lake Michigan is one of the rare places where you can enjoy the combination of freshwater and ocean-style sailing.  What are you waiting for?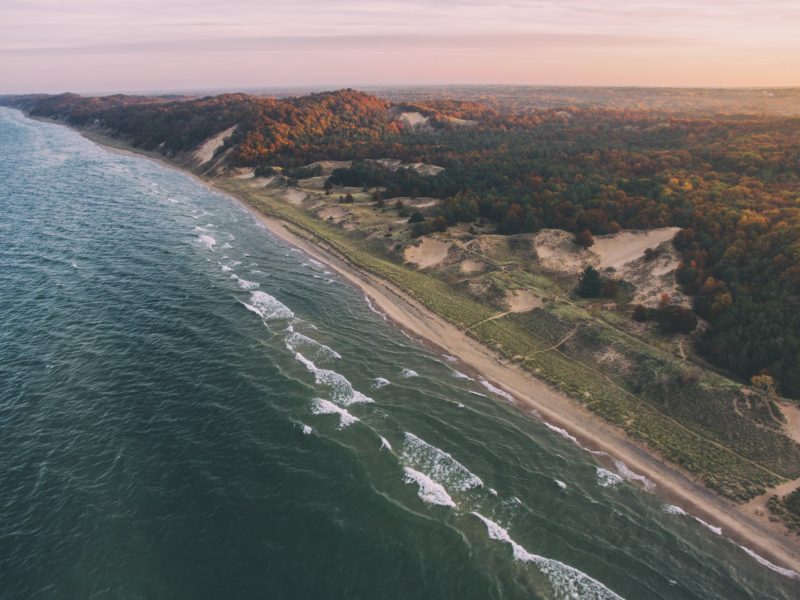 Where to go? Chicago is probably the easiest point of departure to explore Lake Michigan, you can gaze at the city's skyline during a sunset cruise or just take a boating day trip to escape the city's hustle and bustle.  If you want to set sail on calm waters, Grand Traverse Bay is your spot. Nearby Traverse City has been named the top small town travel destination in the United States and Sleeping Bear Dunes National Lakeshore is considered a hidden gem with can't miss views of the sand dunes from aboard your boat. On Lake Michigan's western shore we recommend heading towards Door County, Wisconsin. Go scubadiving and explore over 240 old shipwrecks, go harbor-hopping, or just admire the area's lighthouses! Other favorite spots to boat include secluded Beaver Island, and Mackinac Island to the north. 
Fun facts! Michigan is #2 when it comes to the biggest amount of registered boats within the state, beating Florida. And, did you know that in Michigan you are never more than six miles away from a body of water, whether it be a lake or a river!
3. Lake Havasu City, Arizona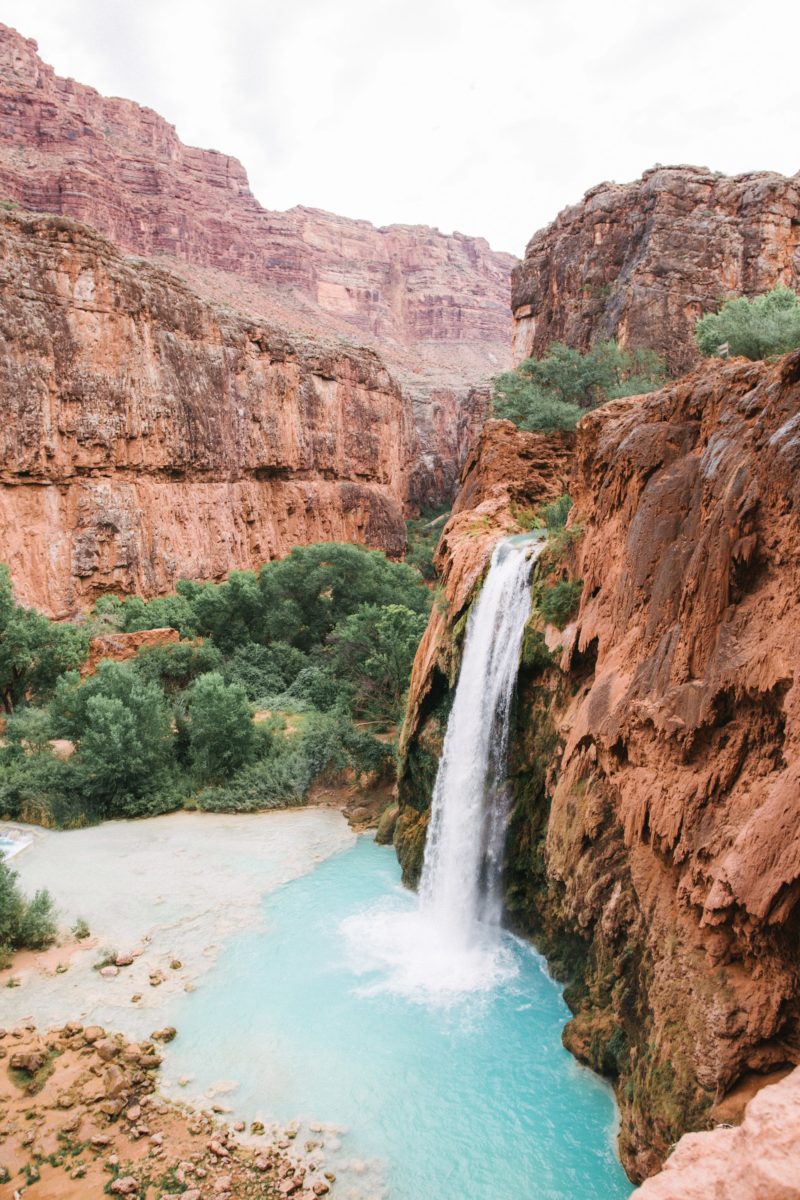 It's simple, Lake Havasu City is one of the only lakes around suitable for boating with ideal conditions year-round. We are talking about 300 days of sunshine and water temperatures between 75 and 85 degrees Fahrenheit during most of the year. Dubbed Arizona's "West Coast," there sure is plenty to do and see on board…
Attractions! You can't go boating in Lake Havasu City without cruising down the Bridgewater Channel at least once and of course snapping a picture of the famed London Bridge. Check-out the waterfront shops and restaurants too, docking'n'dining is a way of life around here! However, for a day out on the water with your lake boat rental you can also pack a picnic and drop an anchor at these stunning spots: Copper Canyon- a partying hotspot with an infamous 80 ft jumping rock, Red Rock-popular spot among anglers, Steamboat Cove- a natural cove for those planning an overnight stay,  and Topock Gorge- a miniature Grand Canyon.
4. Lake Travis, Texas
Just about a half an hour drive outside of Austin lies the local favorite- Lake Travis. Located in the heart of Central Texas, this little slice of paradise stretches for over 60 miles, winding through the hill country. A lake boat rental here is ideal for all types of people- boating, scuba diving, and swimming. And if you like to fish, well you can do that too here. Choose from your fish of choice: Bass, Catfish, and Sunfish.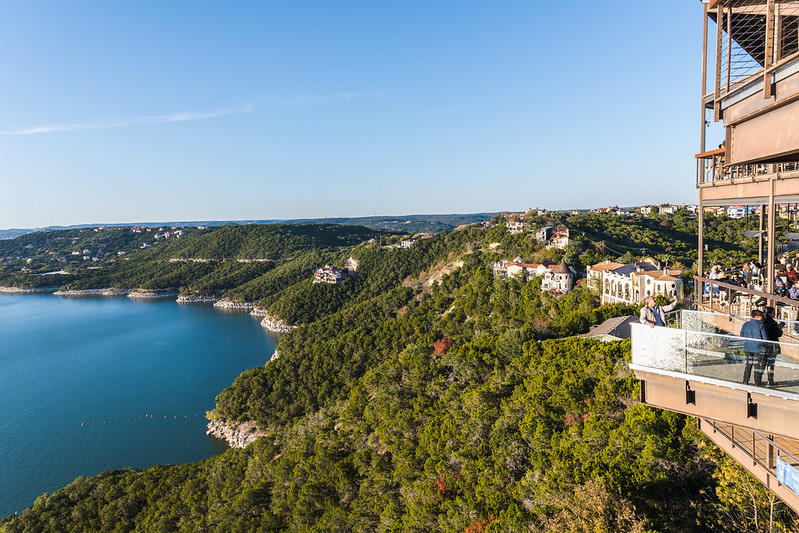 Where to go? If you are the partying type then spots like Devil's Cove and Starne's Island are your go-to. Get ready to see party boats and barges anchored everywhere especially during long weekends and in the peak summer season. Lake Travis is known to be one of the elite freshwater lakes for holiday celebrations! Hippie Hollow is another favorite but may end up being crowded as well, so try Sandy Creek Park or Little Devil's Hollow instead. Looking for a bit of adventure? Then try Pace Bend Park's shoreline, which has multiple swimming coves and great cliff jumping.