Share the post "License-Free Boat Rentals: Discovering the Best Locations"
You have your eyes set on your dream sailing vacation destination, but the question is, do you need a boat license? Welcome to a world where the joys of boating are available to everyone, regardless of owning a boat license.
Here, we will show you the best places in Asia and Europe where you can rent a boat without a license. So, pack your sunscreen and go on a wonderful journey that promises adventure, relaxation, and a connection with the open sea.
French Riviera, France
The French Riviera, or Côte d'Azur, is a luxurious and elegant location. Famous for its glamorous and vibrant atmosphere, boaters worldwide flock here to sail annually. However, you do not need a boat license to experience its beauty from the waters. Take in the jaw-dropping coastline, beautiful marinas, and exciting and fun nightlife as your cruise along the Mediterranean Sea. Motorboats can only be hired if their length is less than 16 feet and the boat has less than 6hp.
From Nice to Saint-Tropez, you can find countless boat rentals with Click&Boat. Whether you want a comfortable catamaran or are looking for an adrenaline-packed motorboat, you can find it here!
Amalfi Coast, Italy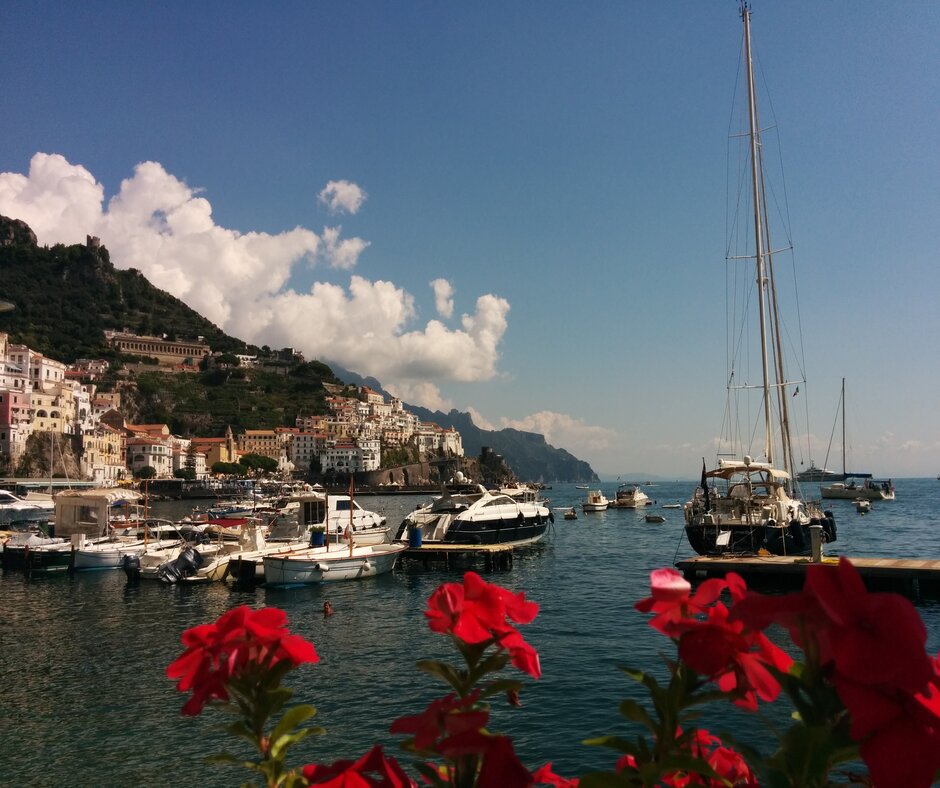 The Amalfi Coast located on the southern coast of Italy, stretching along the Tyrrhenian Sea, offers a wonderful trip. Feel the charm of this UNESCO World Heritage site as you sail past picture-perfect villages and dramatic cliffs. The views are amazing, the food is delicious, and the people are so friendly. It is a trip you'll never forget!
The best part? You don't need a boat license to charter your vessel through this Mediterranean paradise. In Italy, though, you are only allowed to rent a motorboat, provided its power is less than 40hp. Don't miss the chance to anchor in Positano, Amalfi, and the glamorous island of Capri and explore this region.
Dalmatian Coast, Croatia
Get ready for a trip through history and natural wonders along Croatia's Dalmatian Coast, expanding over 217 miles long! As you sail along this amazing coastline, you'll feel like you've traveled back in time when you see cities like Dubrovnik. Sailing through this destination also gives you the option to island-hop. With thousands of islands to choose from, navigating the emerald waters of the Adriatic Sea is endless fun.
Don't have a boating license? Not much of a problem on the Dalmatian Coast! You can rent a sailboat that is less than 8 feet long, but if you want something different you will need a license. With many boat rental options available, you can set sail until your heart's content as you navigate the magic of Croatia.
Ibiza, Spain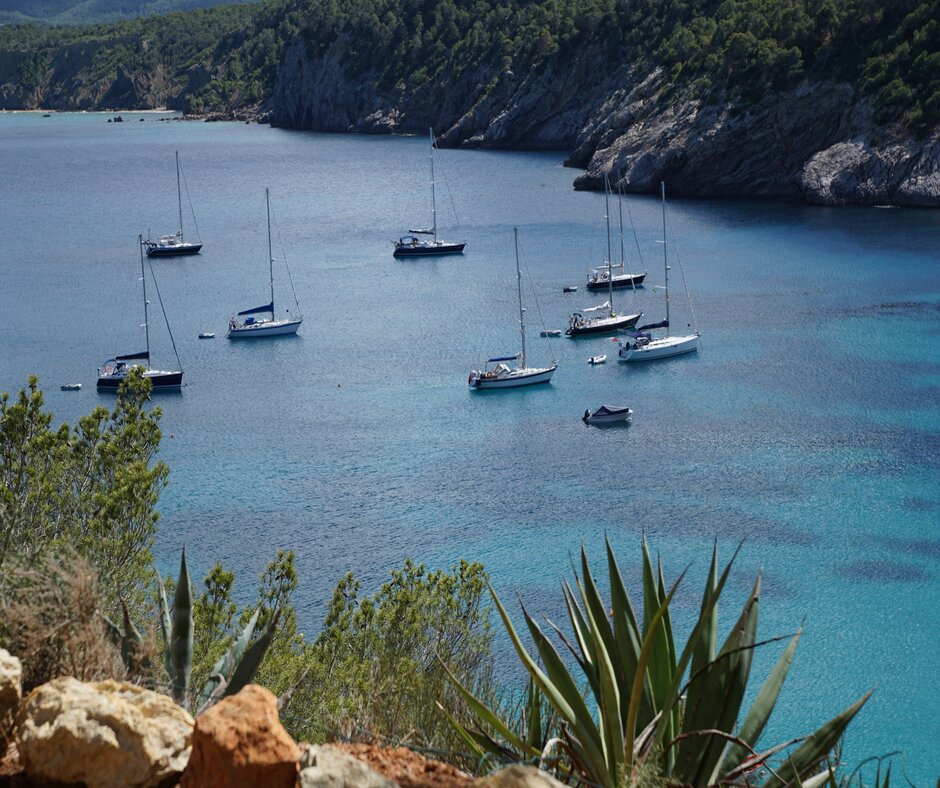 If you love a party, Ibiza is famous for its legendary nightlife and vibrant music scene. But did you know that it doubles as an amazing place for boat rentals? You don't need a boat license to enjoy sailing in this paradise. Ibiza allows boats with a power of less than 15hp and a length of up to 16 feet, or a sailing boat up to 19 feet long to sail. Very importantly, boaters are allowed up to a maximum distance of 2 miles from the coast.
Explore the quiet coves, stunning beaches, and the turquoise waters of the Mediterranean as you sail away from the party. Renting a boat in Ibiza is simple, and it opens up a new world of landscapes and tranquil hideaways after the big fiesta!
Bali, Indonesia
Bali is a world-famous destination, attracting millions of visitors each year with its unique culture and natural beauty. Beyond its world-famous beaches, the island offers amazing opportunities for a boating adventure. Smack in the middle of where the Pacific Ocean and the Indian Ocean meet, 17,000 islands are available to you.
With so many options available, one would think a special certificate or license would be required to navigate these waters. On the bright side, no license is necessary to explore its waters. Whether you want to dolphin-watch at Lovina Beach or snorkel in at Nusa Penida, there are plenty of boat rentals available to make your Bali vacation memorable.
Phuket, Thailand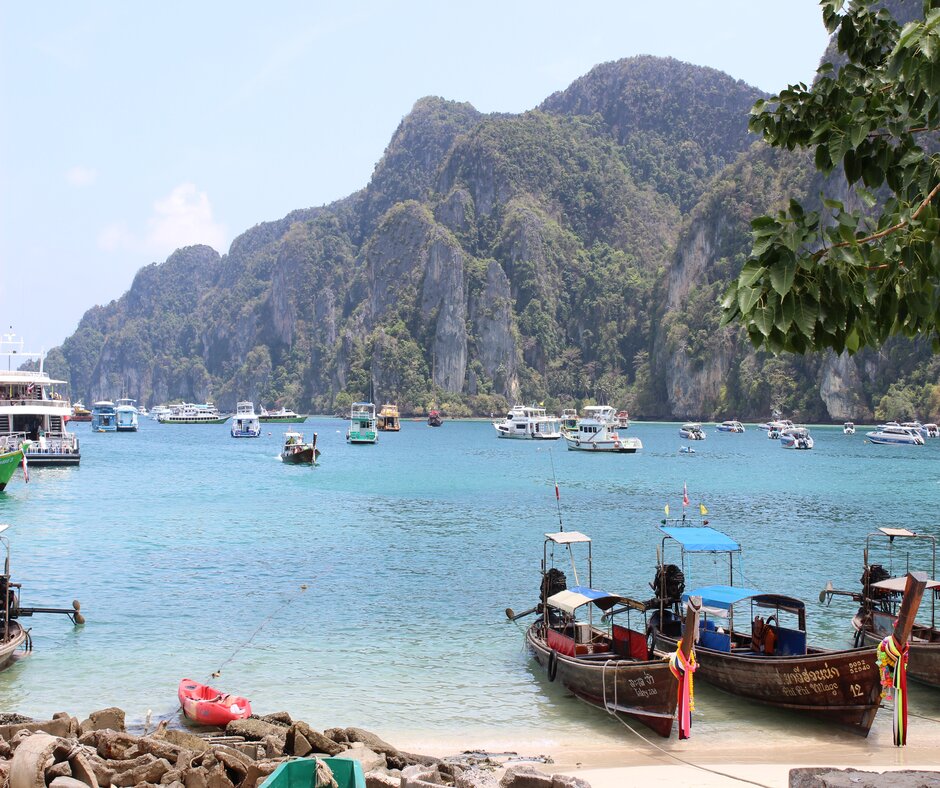 Known as the "Pearl of the Andaman," Phuket, a tropical paradise in Thailand, is a perfect destination for all kinds of travelers. While famous for its stunning beaches and vibrant nightlife, it's also a perfect place for boating enthusiasts.
Rent a boat without a boat license and sail through the turquoise waters, discovering hidden lagoons and limestone cliffs. Usually, most boat rentals for recreation purposes in tourist areas, will not require a license! Don't miss out on visiting the iconic Phi Phi Islands, Phang Nga Bay, or any other of the 1,400 different islands available!
The Maltese Islands, Malta 
Imagine the joy of sailing in the sparkling Mediterranean Sea around the Maltese Islands – Malta, Gozo, and Comino. Feel like the ancient Phoenicians, Greeks, or Romans and navigate the Mediterranean. The nautical history is all around the Maltese Islands in the numerous harbors and marine activities available today. The best part is you can have an amazing time without needing a special license! You can rent a boat without a license as long as the boat's engine power does not exceed 30hp.
Swim in the world-famous Blue Lagoon, explore traditional fishing villages, and indulge in Mediterranean cuisine. Or visit the capital that also doubles as a UNESCO World Heritage Site, Valletta. A boat rental in the Maltese Islands, without a license, opens the potential to unlimited beauty on the waterfront.
Rent without a license today!
Discovering the joys of boating is now accessible to everyone, even without owning a boat license. With our boat rentals, the options are limitless. With countless boats to choose from, including sailboats, motorboats, catamarans, yachts, and more you create the vacation you dreamed of. So, don't worry about needing a boat license. Pack your adventure, and set sail for a boating experience in some of the most amazing destinations around the world.