Share the post "The Art of Dock'n'Dining: Enjoying Restaurants on the Dock"
When it comes to spending a day out on the water, everyone knows that you can't beat a tasty meal at your favorite waterfront restaurant. Over the years, docking'n'dining has gained popularity with boaters across the US, and for good reason. It has never been easier to find delicious restaurants on the dock!
At Click&Boat, we know that renting a boat is just half of the fun, the rest comes from the experiences you make on board! So next time you're out on the water, try dock'n'dining for yourself – and who knows, it might become a long lasting tradition!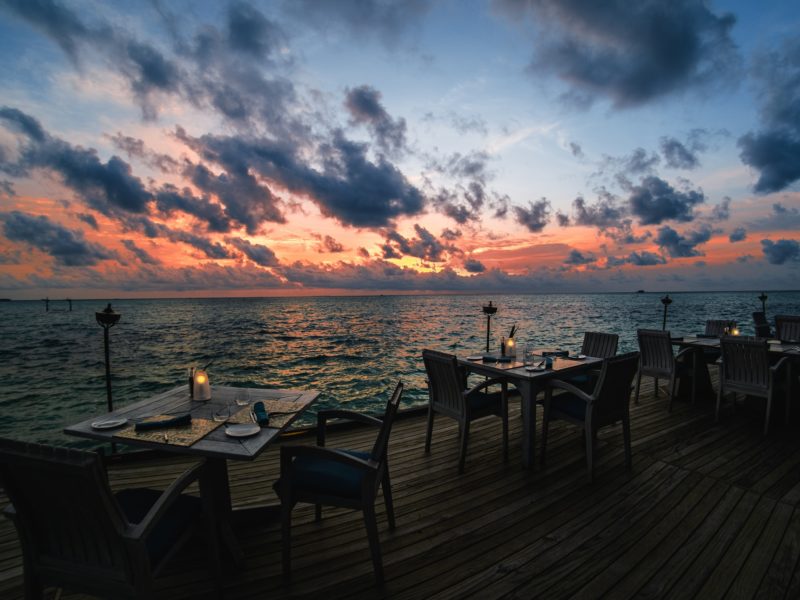 Whether you have booked a boat rental in Annapolis to explore the beauty of the Chesapeake Bay or you're cruising along the Atlantic coast with your Miami motorboat rental, most local marinas offer bars and restaurants on the dock, ready to accommodate boaters fresh off the water.
What makes docking'n'dining so special?
The simplicity of cruising up to a dock, stepping off the boat and enjoying a great meal at a restaurant with a view of course! It doesn't get much easier than this! You don't have to worry about packing a picnic on board nor worry about having to clean up the mess it might create on board. Just try a local restaurant on the docks and see for yourself.
While dock'n'dine is a popular concept in the US, you can enjoy this experience all over the world- in the Mediterranean, the Caribbean…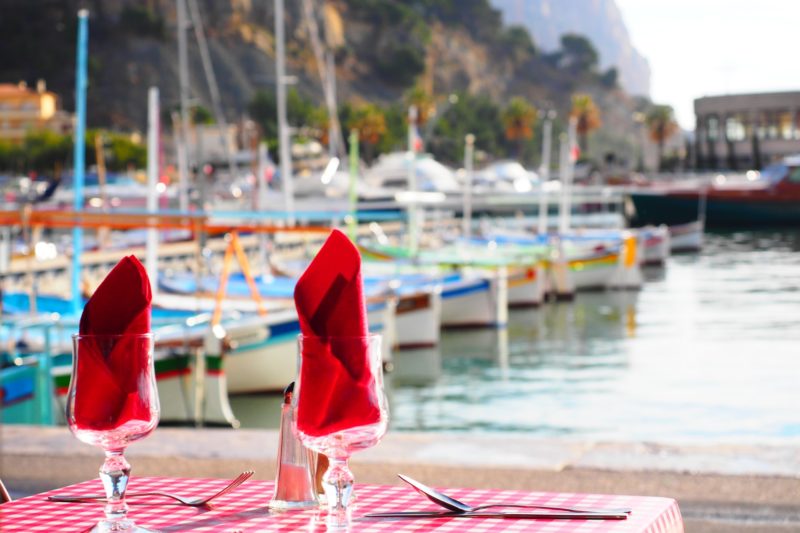 Can I dock'n'dine with any type of boat?
This depends on the marina and the restaurant itself- each may have their own restrictions to the length and type of boat that may dock. However, typically all motorboats can dock'n'dine! For wider vessels like catamarans and yachts, you may have to call in to the marina for a special slip or use your personal dinghy or a water taxi service.
No slips available?
It may happen that a restaurant and/or bar's slips may be occupied by other boaters, so what do you do? Try calling or radio in to the marina to see if they have any extra space so that you can dock for a few hours.
In some cases, restaurants in marinas, or even the ones on the beach offer a water taxi service for boaters who don't have a small dinghy. All you have to do is moor your boat in the bay, call the restaurant on the dock and they will come and get you, your family and friends (and they'll also bring you back)!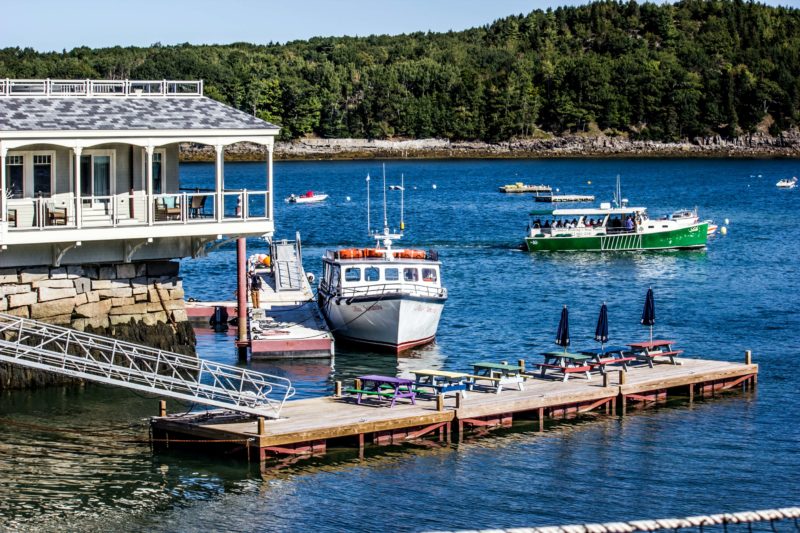 Click&Boat's favorite places to dock'n'dine?
The US is huge, and offers so many great places to dock'n'dine! But if we had to choose, we highly recommend grabbing a bite to eat and a drink in: 
Rock Hall, Maryland – Nestled in the Chesapeake Bay, this charming and historical town has a marina with several delicious bars and restaurants. Ordering crabs is a must here! 
San Diego, California– The waterfront dining options are endless! Whether you are looking to eat downtown, in Mission Bay, Harbour Island or Coronado Island, you'll find the perfect restaurant on the dock.
Fort Lauderdale, Florida– A can't miss if you are a foodie. With over 300 miles of inland waterways to navigate there are plenty of restaurants and bars to stop at along the way. 
Before you go, let us fill you in on our #1 tip – Call and book a reservation in advance! Especially during peak season, restaurants & slips tend to fill up quickly, so avoid the long waits and book your favorite restaurant at least the night before.