Share the post "Sailing in Spain: 7 Day Cruise From Ibiza to Formentera"
Are you setting sail for the Balearic Islands or are you simply looking for inspiration for your next vacation? Click&Boat has created a 7-day sailing itinerary for your next trip to Spain, ideal for anyone who loves sailing or just can't get enough of going to the beach!
This itinerary incorporates the islands of Ibiza and Formentera, from the secluded anchorages and breathtaking landscapes to stretches of turquoise waters, and ideal spots to try water sports.
What do you say, "vamos a la playa?"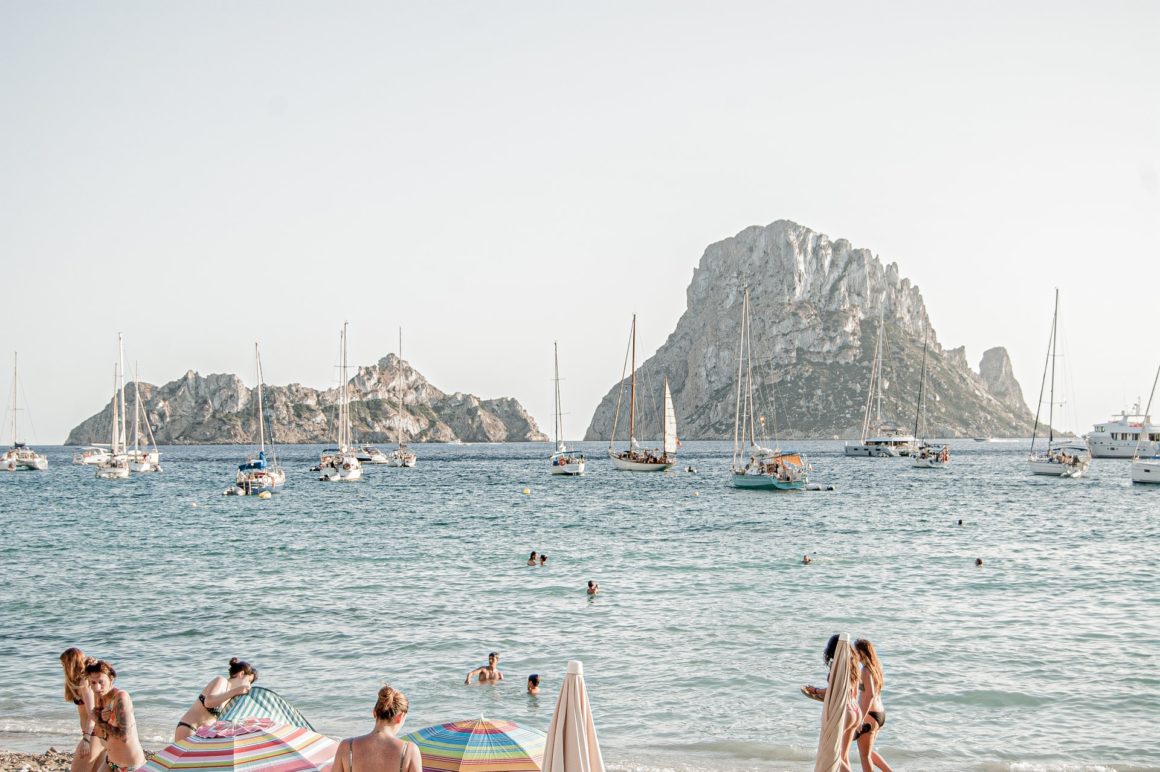 Sailing in Spain: Ibiza to Formentera
Stops: Ibiza -> Es Cavallet -> Es Pujols -> Es Calo Sant Agusti -> Playa Migjorn -> Cala Saona -> Savina -> Playa D'En Bossa -> Ibiza
Day 1: Ibiza -> Es Cavallet (5 nautical miles)
In sunny Es Cavallet you can appreciate the stunning views of both Ibiza and Formentera.
Your first stop when sailing in Spain sets the mood for the rest of the week onboard: sand dunes, long stretches of beaches with Caribbean colors, and a cool breeze blowing from the east, ideal for lovers of waves and sports such as kite surfing.
In the background, rich vegetation in bright colors, and a natural landscape that inspires moments of relaxation, refreshing swims and peaceful walks on land.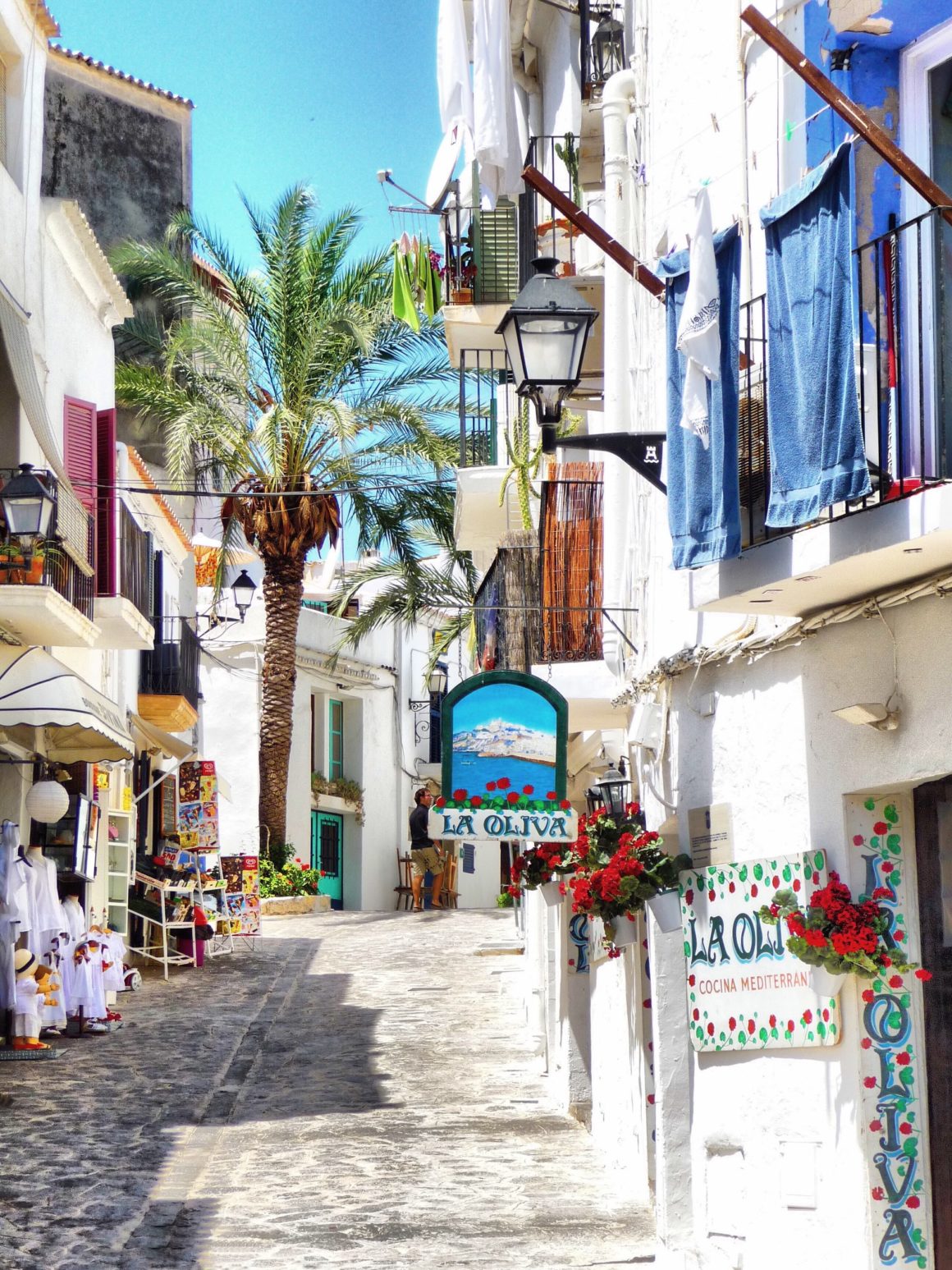 Day 2: Es Cavallet -> Es Pujols (8 nautical miles)
Let's start day two of sailing in Spain by setting sail for the island of Formentera. Look at the picture, close your eyes and start traveling with your mind … What do you think? If you love heavenly beaches and water from the most intense shades of turquoise, Formentera is the island of your desires.
So let's stop at Es Pujols, one of the most popular and photographed spots on the island.
Day 3: Es Pujols -> Es Calo de Sant Agusti (5 nautical miles)
During the third day of your vacation, the itinerary includes an unmissable stop on the island of Formentera, the village of Es Calo Sant Agusti.
Here, at the foot of the mountain of La Mola, an ancient fishing village awaits you, with a magical and authentic atmosphere, as if it were suspended in time. Visit it to take a dip in the past and in the island's traditions, to spend a day of peaceful rhythms, and, of course, taste the delicious traditional fresh fish dishes.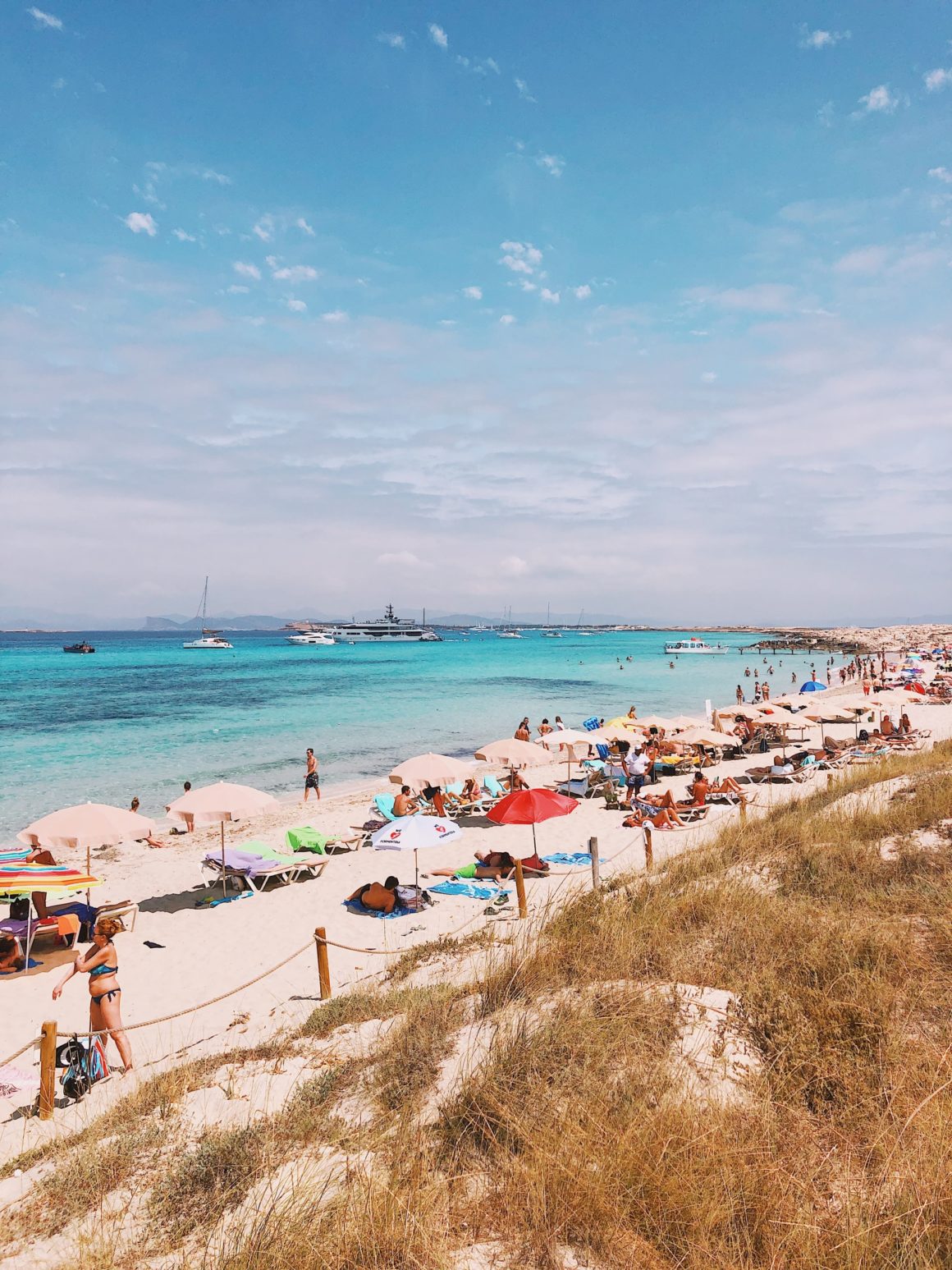 Day 4: Es Calo Sant Agusti -> Playa Migjorn (10 nautical miles)
We continue the sailing trip towards another of the most sought-after beaches of the Balearic Islands, Playa Migjorn. Awaiting you here is a succession of beaches and coves interspersed with rock spurs, which create movement and give it a wilder look.
With a length of about 8 kilometers, the beach is located a few nautical miles west of Mount La Mola and is one of the must-see stops on the island.
However, if you are not an experienced sailor, we recommend you ask about suitable moorings, as the cliffs can cause dangerous currents and surprise you while anchoring.
Day 5: Playa Migjorn -> Cala Saona (10 nautical miles)
Framed by two cliffs, Cala Saona has the power to transform any photo into a real vacation postcard. This stretch of crystal clear sea compliments the absence of tourists, which allows the area to retain its most natural and authentic side. Are you looking for a romantic place? This part of the island is known for breathtaking sunsets!
Day 6: Cala Saona -> La Savina (4.5 nautical miles)
On the sixth day of sailing in Spain, make the stop at La Savina on Formentera's northern coast. It is one of the most magical and charming villages on the island.
The proximity of the Can Marroig National Park also puts it in a precious natural setting, perfect to admire with a nice panoramic view while you are still offshore on board the boat.
Day 7: La Savina -> Playa D'En Bossa -> Ibiza (12 nautical miles)
Another 12 nautical miles and your tour of Formentera will reach its final point. Sail into the vicinity of S'Espalmador, one of the most admired spots in the area and one of the most scenic anchorages in the Balearic Islands.
How about one last wakeboard ride and one last photo with the citadel of Eivissa behind you? All options are good before the book of nautical and vacation memories closes… temporarily!