Share the post "Best Beach Towns in Florida For Boating"
If you are looking for warm weather and Caribbean-like waters, without having to travel too far away, then your destination of choice must be Florida! The options in Florida are endless… you can choose to enjoy the buzzing city life of Miami or Fort Lauderdale, or perhaps go for a more laid-back beach town experience in spots like Key Largo or Cape Coral for your next escape.
No matter where you end up staying, remember, an experience in Florida isn't complete without a day out on a boat with Click&Boat! So, come with us and let us tell you about the best beach towns in Florida, and set sail for a day trip in the area…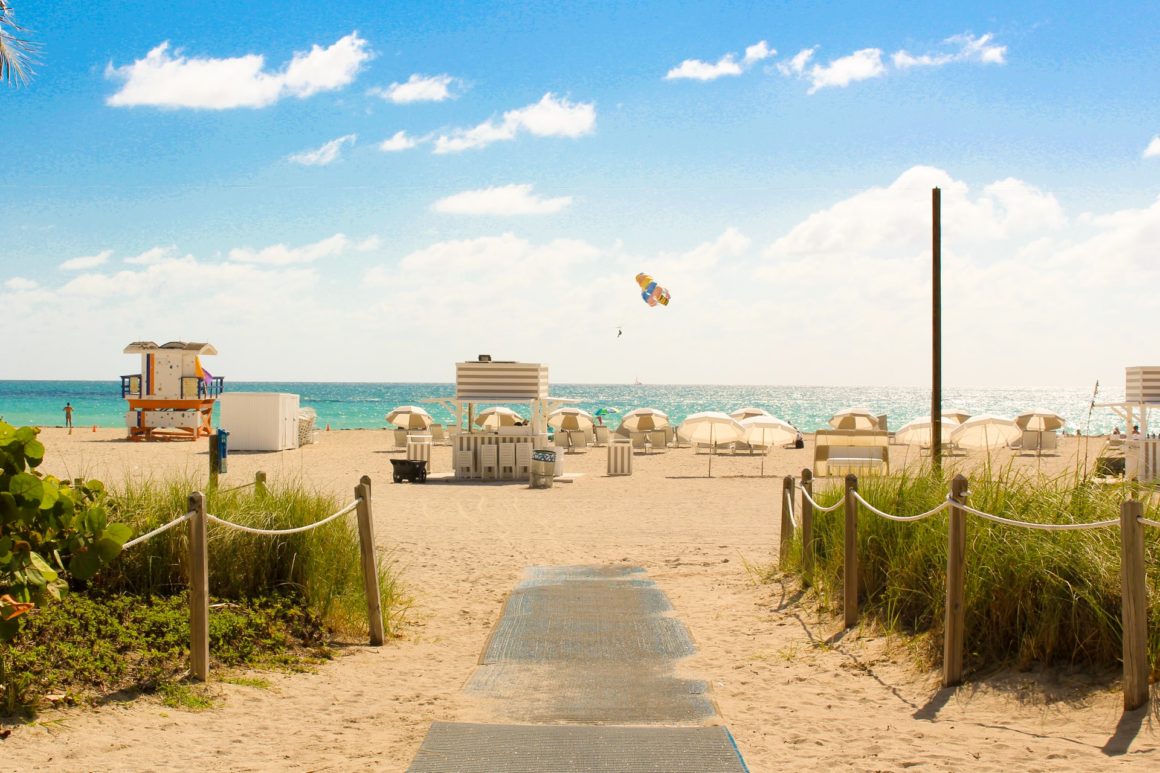 Best Beach Towns in Florida for Boating
Key Largo
If you are looking for laid-back, Key Largo is the place for you. It is one of the first of the Florida Keys, and it's quite well-known for its array of diving and snorkeling opportunities. Just a few of the underwater wonders to explore include the Christ of the Abyss statue, the Spiegel Grove Wreck, John Pennekamp State Park, and Molasse Reef.
Above water, spend your days relaxing- walking around town, enjoy a meal by the docks or even head out on the water yourself. With a boat rental in Key Largo, grab your family and friends and head out to one of the nearby sandbars (Rodriguez Key, Nest Key, and Holiday Isle) or visit the other nearby keys like Islamorada, known for its sportfishing!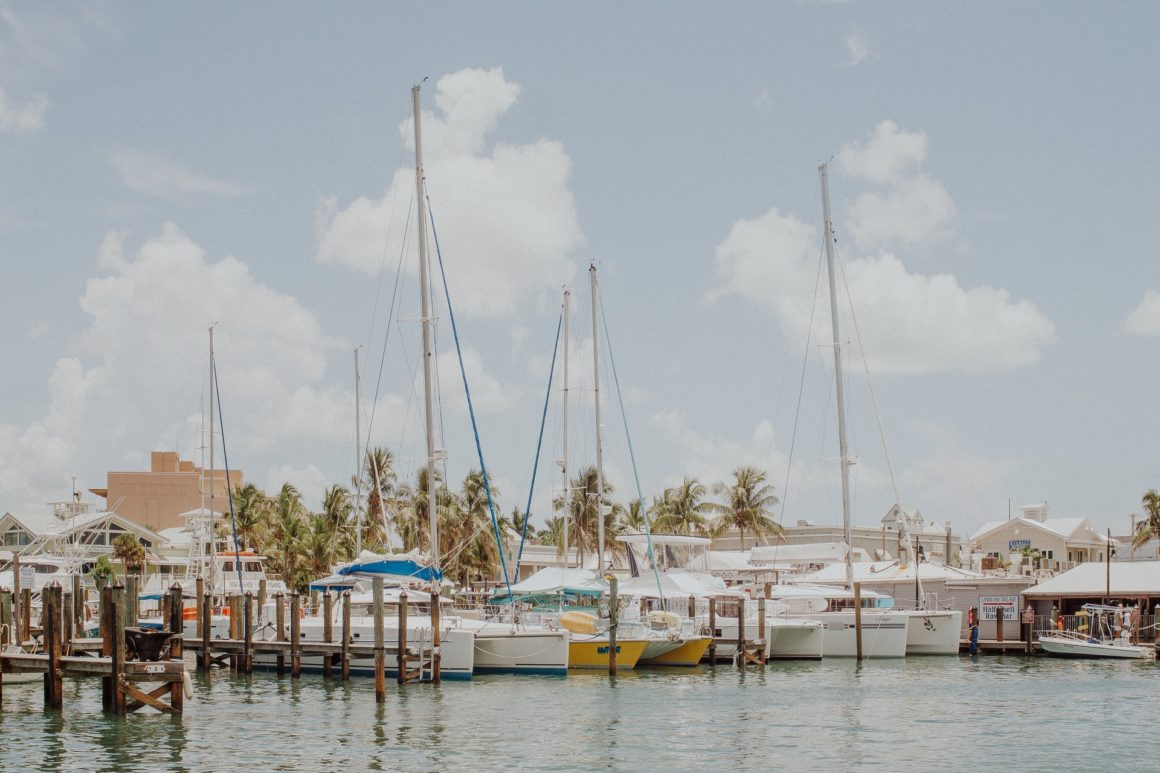 Cape Coral
Nestled in between Fort Myers and Naples, Cape Coral happens to be one of the best beach towns in Florida for locals and visitors alike. From golf courses to pristine beaches, a friendly community, and family attractions, it's an ideal getaway destination. And we can't forget to mention that it is also famous for its +400 miles of waterways, making it the perfect place for boating adventures too.
Start cruising with your Cape Coral boat rental towards some of the most beautiful locations in Florida! Set sail along the Caloosahatchee River and reach the warm waters of the Gulf of Mexico. You will see an abundance of wildlife and marinas in the area, ready to be explored. Other spots to visit include Pine Island, Captiva Island, and Sanibel Island– all perfect for a day trip on board with friends and family.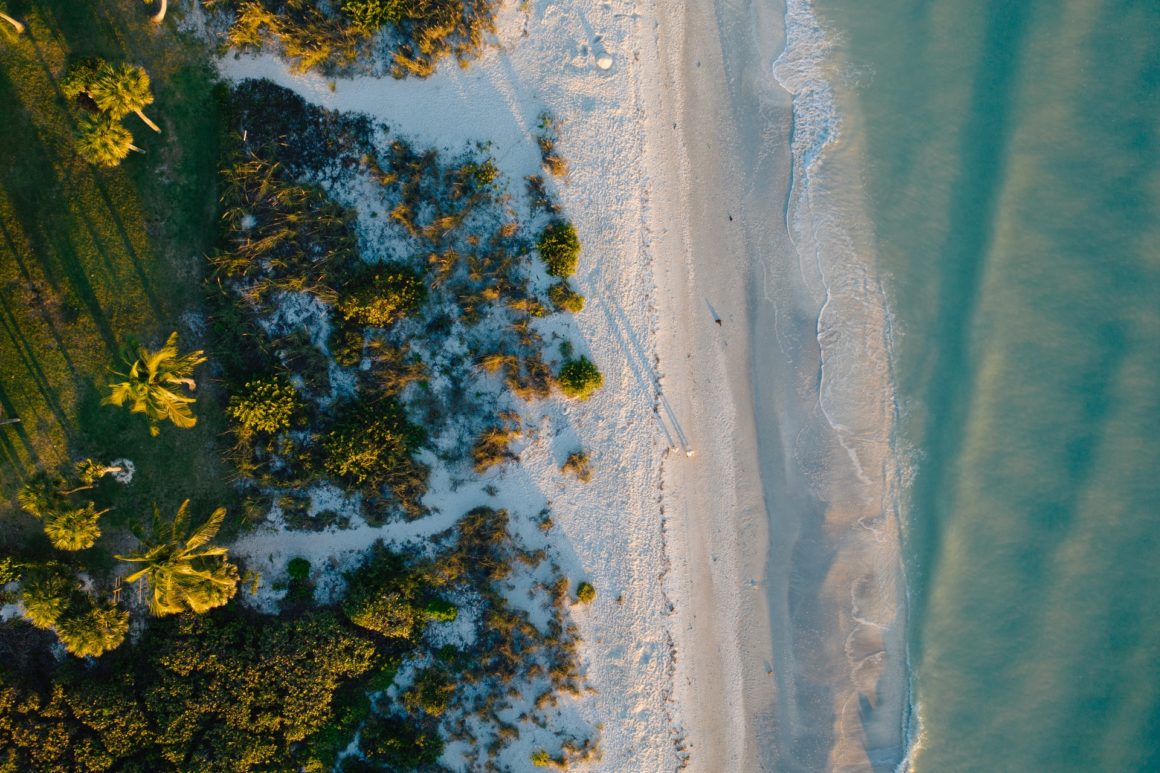 St. Augustine
As one of America's oldest cities, St. Augustine offers plenty of adventure, culture, and history to all those who visit. Located between Jacksonville and Daytona Beach on Florida's northeastern coast, this charming beach town is home to not only special landmarks like Castillo de San Marcos and Ponce de Leon's 'Fountain of Youth,' but to long sandy beaches as well!
Come on board a St. Augustine boat rental and enjoy endless options from fishing to water sports to just admiring the views aboard. We highly recommend weighing an anchor at beaches like North Beach Park, Vilano Beach, Anastasia State Park, and Crescent Beach.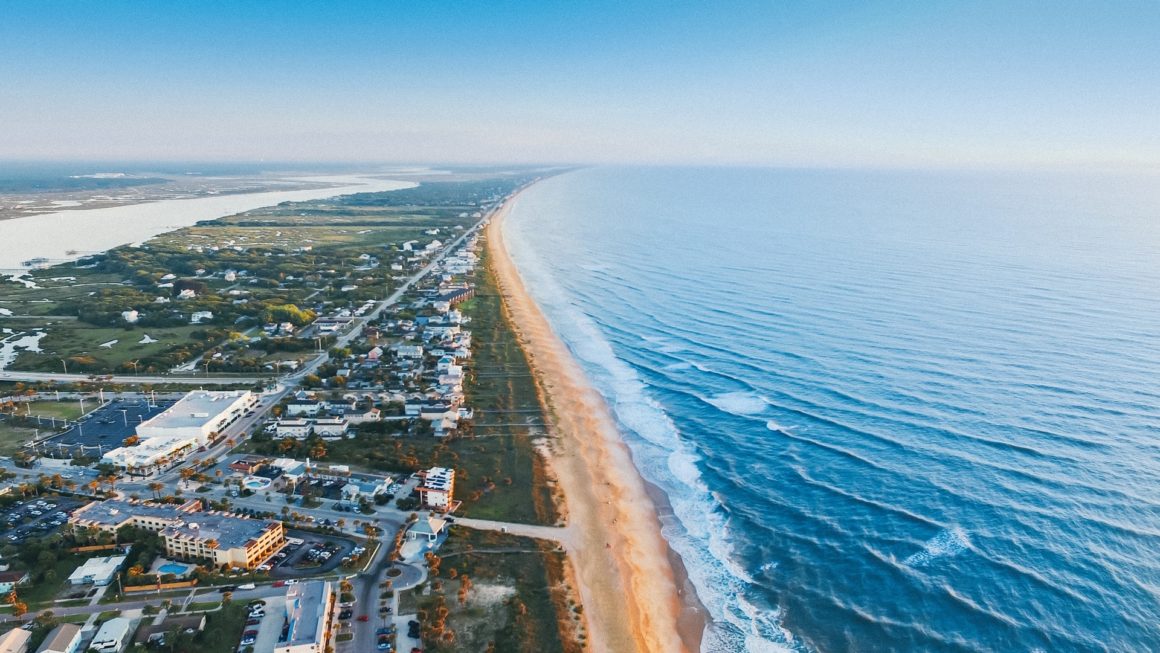 Anna Maria Island
Anna Maria Island is a true hidden gem and there are countless reasons as to why we consider it one of the best beach towns in Florida! Here you can enjoy this old-time feeling town that offers a variety of (delicious!) dining options- check out Pine Avenue, and miles of white sand beaches!
With a boat rental on Anna Maria Island, you can enjoy the town's beaches and nearby islands in a whole new way. Coquina Beach, Holmes Beach, and Bradenton Beach are some of the best spots to drop an anchor at. While if you are looking for more of an adventure, try cruising to Egmont Key and visit its ruins from the 1700s, or discover the St. Petersburg and the Tampa Bay area.