Share the post "Your Guide to San Francisco Sailing Adventures"
When it comes to visiting San Francisco, the first thing that probably comes to mind is the city's steep streets and cable cars. But what many visitors don't realize or tend to miss during their stay, are the endless San Francisco sailing opportunities.
Just imagine sailing under the iconic Golden Gate Bridge or cruising up to Napa Valley… Click&Boat has put together this guide to sailing the San Francisco area just for you. Enjoy!
San Francisco Sailing Opportunities
Forget the Southern Californian coast, San Francisco offers plenty of beaches to spend the day at. Baker Beach, located near the Golden Gate Bridge is a beautiful spot to start your San Francisco boat rental. While we advise against swimming here, the views of the bridge are one-of-a-kind. We also recommend Kirby Cove, Marshall's Beach, and China Beach if you are interested in more sights of the Golden Gate Bridge.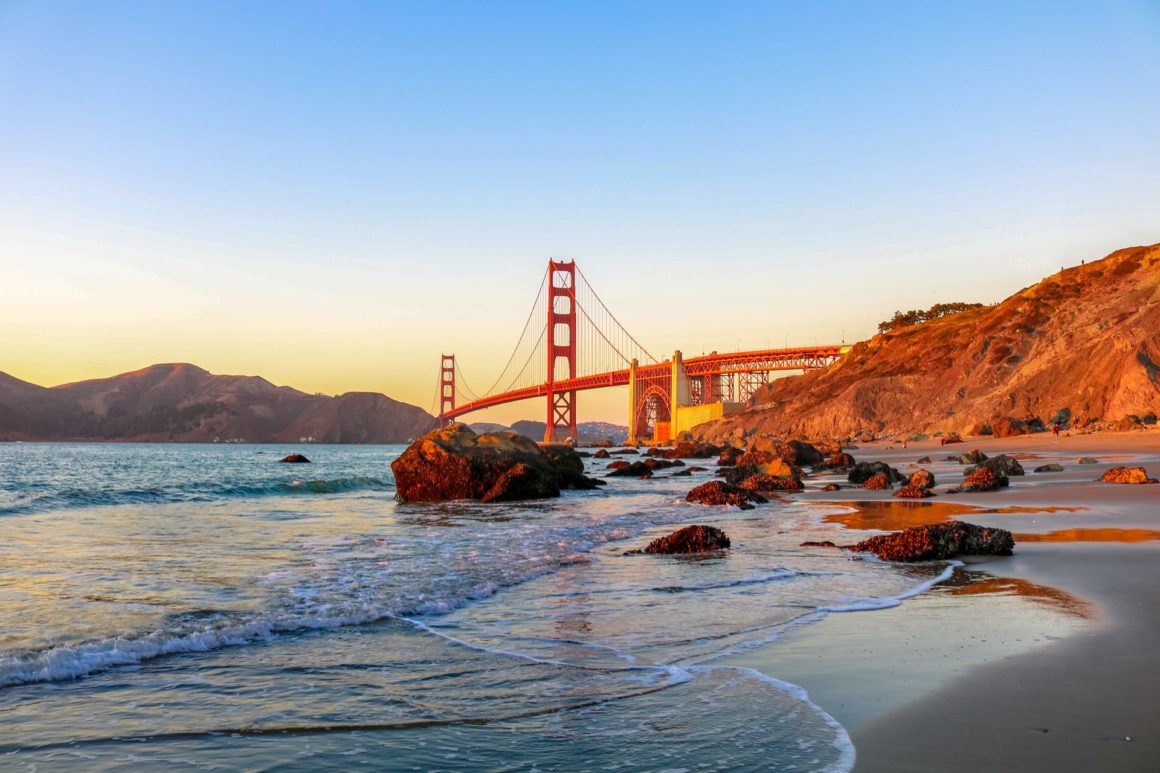 Mile Rock Beach, just west of Baker Beach, is a small beach known for towers of rocks left by visitors and a stone labyrinth just above the shoreline. Be careful navigating in this area, and don't get too close to the beach! As the name suggests, the area is rocky and it is best to discover with a captain who knows these waters well. However, if you rent a boat that has a small motorboat or RIB, it is still possible to make your way to the beach to stack some rock towers yourself.
For those who are avid boaters, consider sailing along the Petaluma River and its tributaries. Home to unique wildlife habitat, it is also the perfect spot for fishing. In San Francisco, you may opt for charter experience catching Sturgeon or Salmon.
Another can't miss is visiting the famous Alcatraz Island by boat! Until a few decades ago, this island was a prison. Today it is a popular tourist attraction, that allows you to step back in time and visit one of the world's most notorious penitentiary institutions.
If you are interested in sailing the San Francisco Bay, you can also opt for a boat rental in Oakland. Here you can set sail along the picturesque landscapes that contract the city skyline- in what many claims to be the best sailing conditions in the world. In the area, you can visit the Sausalito houseboats located by a quaint waterfront town.
Need more adventure? Try anchoring overnight in Richardson Bay, just off of Sausalito (and it comes with an amazing view of the city in the distance!). Or cruise towards Brothers Island, just past the San Rafael Bridge. Thinking about wine county? You can even sail up the Napa Rivers if you wish!
What types of boat can I rent in San Francisco?
With San Francisco sailing being so diverse, it is possible to rent many different types of boats here including sailboats, motorboats, catamarans, and luxury yachts. If you are a watersports lover and want to try your hand at wakeboarding or fishing, a motorboat is a choice for you. Being able to reach fast speeds in comfort, easier to control, and often available for daily rental, they make the perfect choice for hopping between destinations, sight-seeing, or watersports.
If you are a real sailing enthusiast, or even a complete beginner looking for a genuine sailing experience, then consider renting a sailboat for a day, weekend, or week. Rent a sailboat with a captain so they can literally show you the ropes and give you a real San Francisco sailing experience. Renting a boat with a captain means you can be completely safe, relax and enjoy the experience as well as getting the best advice from local experts.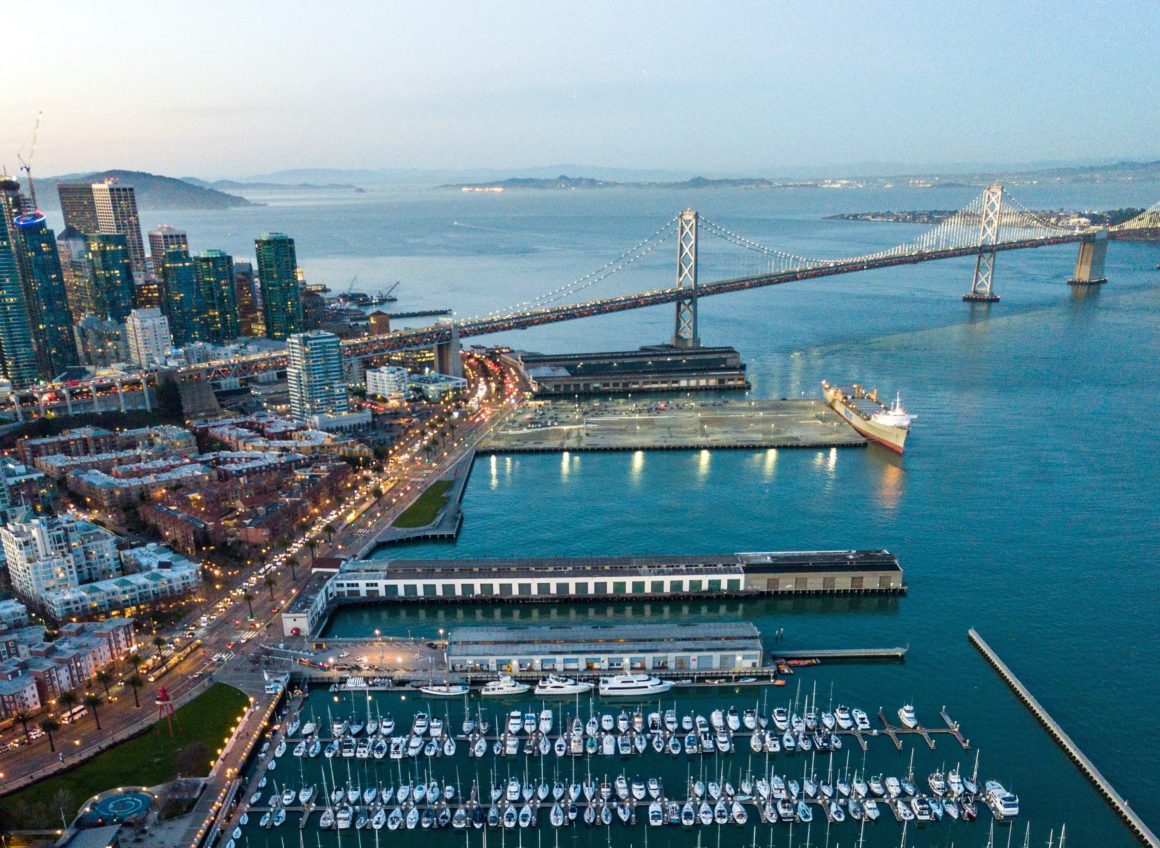 With lots of boats in the area, sometimes it's a good thing to stand out from the rest. How about a luxury yacht rental for a week, fully manned with a captain, crew and chef, all the comforts of home on your floating palace? It sounds tempting, right?
With Click&Boat, you can have your own free personal advisor who will help you find the perfect boat for a week you will never forget. Simply head over to our quote page, enter your requirements about the type of boat you are looking for and the destination and a member of our dedicated team will be in touch with a few amazing options for you to choose from at the best price.