Share the post "Underwater Worlds: The best scuba diving and snorkeling locations"
Prepare for an exciting journey under the surface as we explore some of the most incredible scuba diving and snorkeling spots around the world! Did you know that the word "scuba" stands for "Self-Contained Underwater Breathing Apparatus"? As we descend into the depths, we'll come across a variety of marine life and beautiful reefs. Join us as we embark on an experience like no other!
The best way to explore and dive into these world-renowned locations is with a rented boat! With a boat rental, you will have the opportunity to discover each region's waters and find the best scuba diving location for you. The wait is over, let's dive into the world of scuba diving!
French Polynesia
The first destination on our list is French Polynesia, a remarkable place for snorkeling and scuba diving. It is made up of five archipelagos and is more than 3,100 miles away from the next continent. In other words, there is so much to discover here! The best time to visit is during the dry season from May to October when the average temperatures range from 75°F to 85°F.
The Tuamotu Archipelago is where you will discover the best snorkeling experience with spots like Rangiroa, Fakarava, and Tikehau. Take the opportunity to swim along dolphins, manta rays, and an endless array of other colorful fish. This underwater world awaits. Whether you are on a honeymoon, a family vacation, or a trip with friends, French Polynesia is perfect to explore with its variety of fish and beautiful colors.
Maldives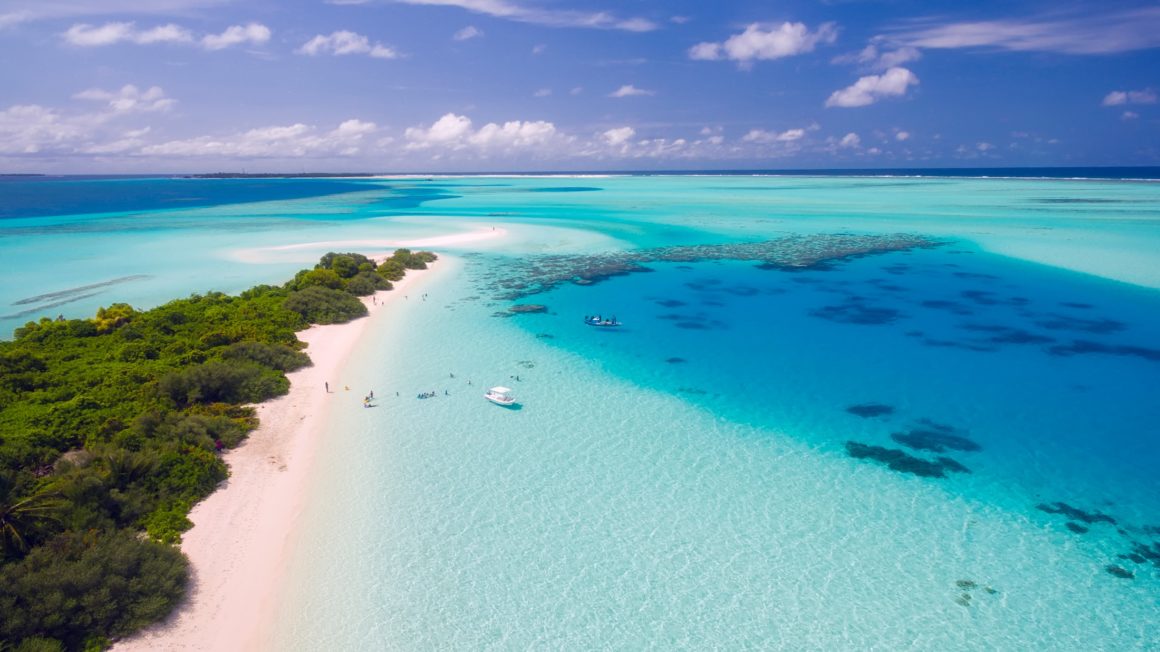 Maldives stands out as one of the top destinations for snorkers and scuba divers for a combination of reasons. Situated on the Indian Ocean, Maldives is known for its stunning marine biodiversity and for the ability to island hop effortlessly. The Maldives enjoys consistently warm temperatures throughout the year, with prime snorkeling and diving season from November to April, where the temperatures range from around 77°F to 88°F.
Travel to the UNESCO biosphere reserve Baa Atoll, famous for its manta ray cleaning station. Or if you're feeling more experienced or adventurous travel to Ari Atoll to encounter whale sharks! Within the same area also lies Maaya Thila, which is a renowned snorkeling site with a variety of marine species. The Maldives is a location that just keeps giving and giving.
Azores, Portugal
Next on the list is Azores, Portugal. This island is over 800 miles offshore from the mainland and surrounded by Ocean, so there are many water sports and scuba diving opportunities. If you are planning a trip to these islands, consider going from June to September when the weather ranges from 68°F to 74°F. These mild temperatures allow you to enjoy snorkeling and the world below the surface comfortably.
Leaving directly from the port in Azores, sail to the coast of Pico Island, where you can find many volcanic formations and fish of all colors! You can also discover many underwater caves, as the volcanos have sculped this site. Another must-visit location in this region is Santa Maria Island. This spot offers transparent waters and opportunities to spot octopus, parrotfish, schools of fish, and more.
Tobago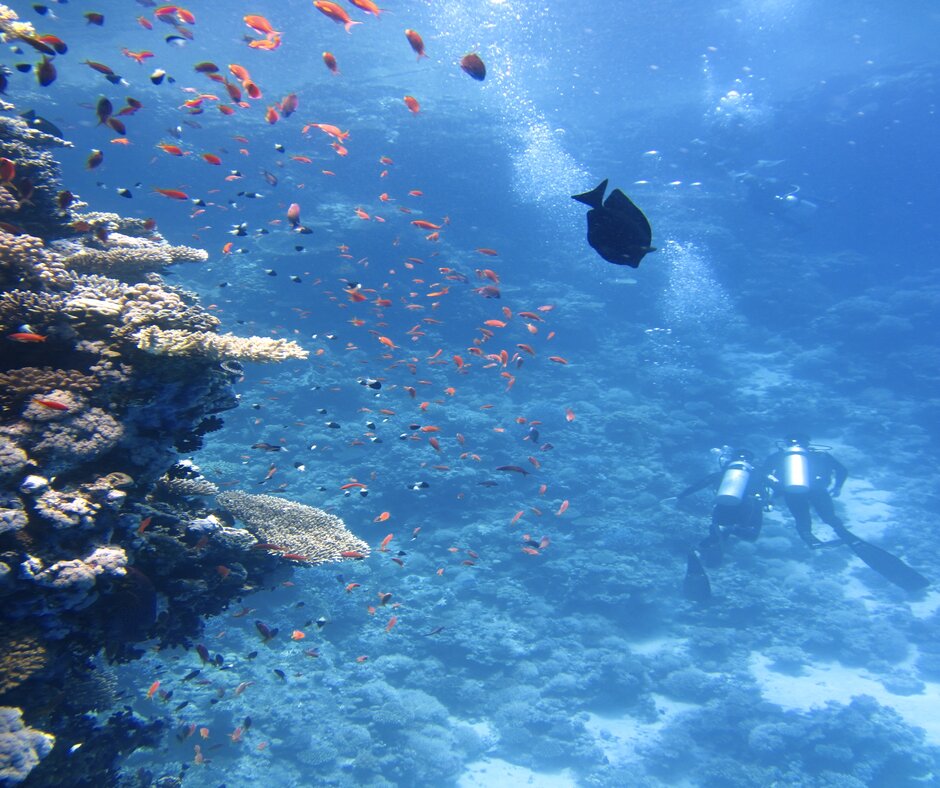 There are few places in the world that can compare to this next destination, Tobago. Located in the Caribbean Sea, this destination is a playground for snorkelers and divers looking for pristine waters and a variety of vibrant coral reefs. The best time to visit Tobago is from January to April, when the temperature averages from 78°F to 82°F offering perfect weather to scuba dive or snorkel!
In Tobago, visit Buccoo Reef which is a protected snorkeling area home to hard and soft coral reefs. As you snorkel through here you will come across many schools of fish, angelfish, parrotfish, and other tropical marine life. Next, visit the Nylon Pools, which isn't your traditional snorkeling sport but is worth the visit! This shallow sandy area has natural pools, that have a variety of small fish swimming around, perfect for your family!
Mexico
Mexico is traditionally known for its cuisine and rich cultural heritage, but it's also a top snorkeling and diving destination! Situated between the Pacific Ocean and the Gulf of Mexico, there are many opportunities to find water and go scuba diving. The best time to go is during Mexico's dry season from November to June. This is when the average temperature is between 72°F and 82°F.
Rent a boat in the Pacific Ocean and find Yelapa, a fantastic snorkeling spot! Opportunities to see species like sergeant majors, damselfish, and seahorses. Or go to the Gulf of California to the UNESCO World Heritage site of Isla Espiritu Santo. Here you can swim with sea lions, reef fish, rays, and hammerhead sharks in the deeper water!
The Bahamas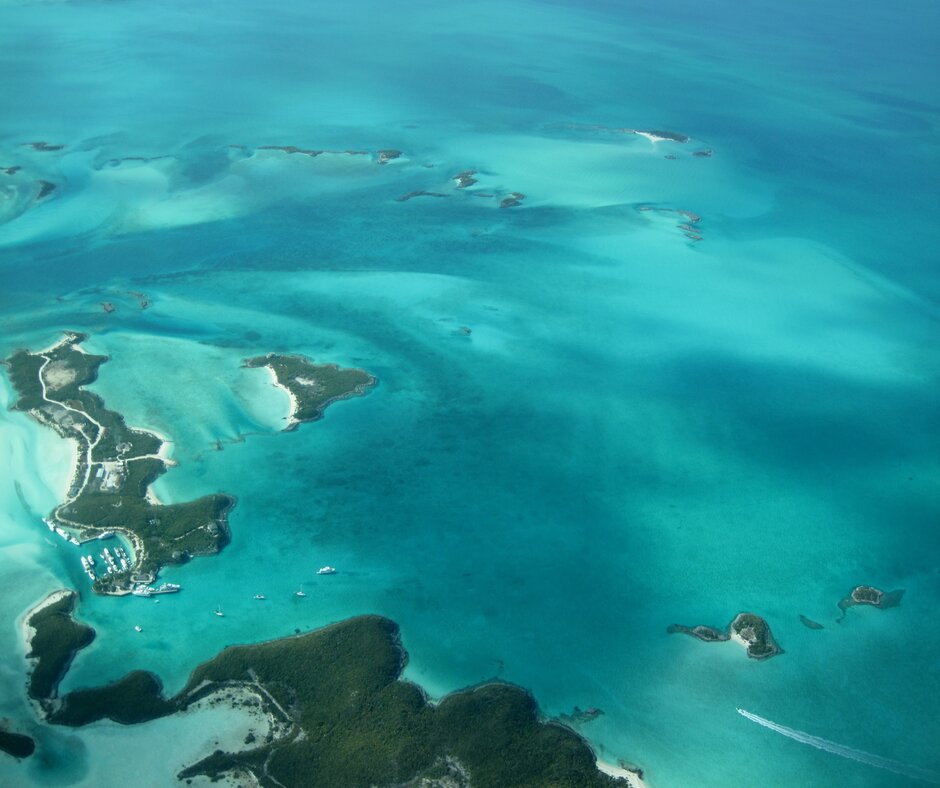 The final destination on this list is the Bahamas, an archipelago of almost 700 coral islands scattered around the Atlantic Ocean. Rent a boat in these crystal-clear waters from November to April when the weather is ideal for scuba diving. Temperatures will be between 75°F to 80°F during these months, making a very comfortable snorkeling experience.
Snorkeling or scuba diving in the Bahamas offers many different colorful things to see and explore. Go underwater in Exumas which cherishes coral reefs, underwater caves, and a very diverse marine life. Or go to Berry Islands, a chain of islands with wall dives, blue holes, and "The Sugar Wreck", a sunken freighter covered in coral!
Discover the Underwater Wonders
In a world full of wonders beneath the waves, there is a universe waiting for you to find. Through snorkeling and scuba diving there are multiple ways to discover this treasure! With our list and boat rental options, the adventures do not have to end. So whether you're an experienced explorer or a curious beginner, these destinations will leave you with incredible memories.