Share the post "A Quick Guide for Your Winter Honeymoon to Mexico"
A quick guide to the best destinations in Mexico for you and your partner to fall in love all over again for your winter honeymoon!
If you're a couple of newlyweds looking to start off your happily ever after with an exotic and romantic getaway, then a Mexico vacation is sure to already be on your radar, and with reason!
Whether you're still not sure about Mexico as your honeymoon destination or you've already started planning , this blog is a quick guide to the best regions and cities in Mexico to visit for an exciting and romantic "luna de miel"!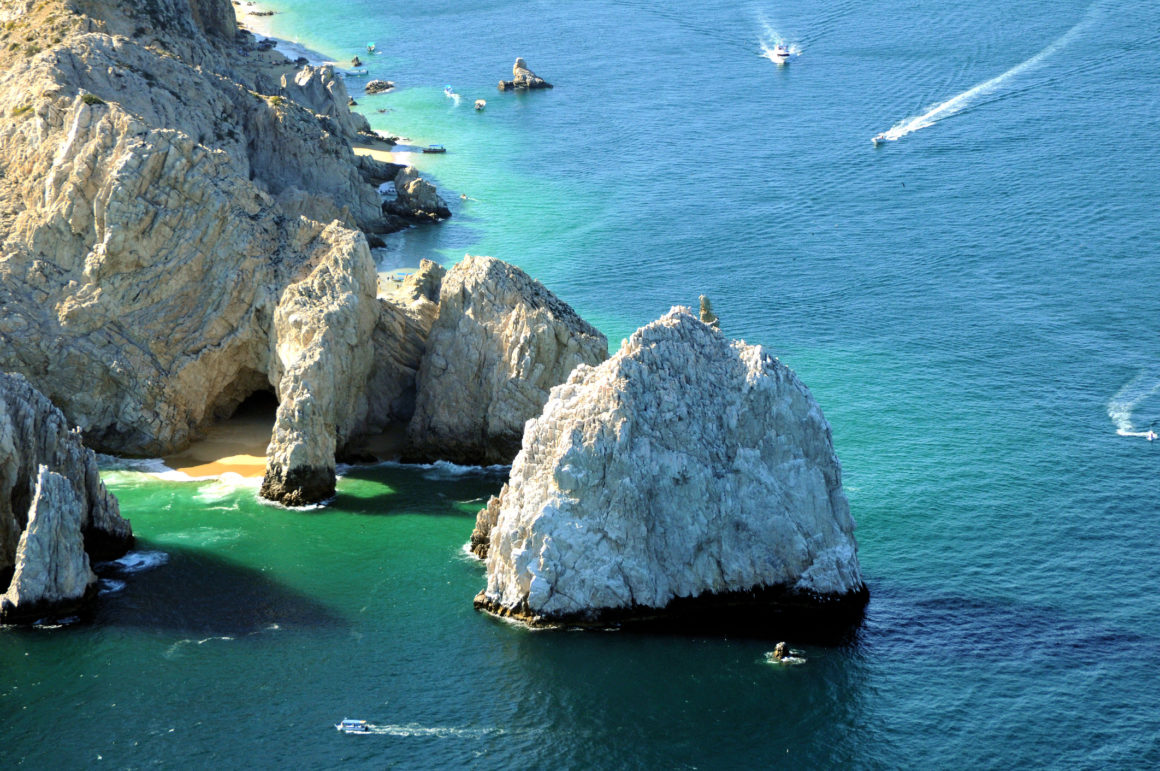 Why Mexico as a Honeymoon Destination?
With amazing views, mouthwatering food, and vibrant culture, Mexico has something for every type of couple! From beaches to mountains and luxurious resorts to exciting excursions, you and your partner are sure to have the time of your lives. Celebrate your marriage together in one of the most beautiful countries in the world. Mexico will keep your honeymoon filled with fun or relaxation.
And, your dollar can go much further in Mexico than most other places for fantastic and surprisingly exotic honeymoons. There are a wide variety of things to do and places to go, and it's just around the corner from the U.S. Consider what type of experience you are looking for your honeymoon. Mexico is sure to have it there waiting for you.
The Baja Peninsula
The Baja peninsula is home to two of the best vacation destinations in Mexico, Cabo San Lucas and La Paz. Known for its decadence, Los Cabos attracts visitors from all over with its warm hospitality, magical sceneries, and white beaches. The best part of having your honeymoon in the winter season is avoiding the big crowds that roll in during the summertime.
Exploring in Cabo San Lucas
Rent a boat in Cabo San Lucas and enjoy the trip of a lifetime. Whether you plan to go deep sea fishing, go wild on party boats, or whale watch, you must make the time to visit some of the most jaw-dropping beaches in Mexico!
Check out the rock formations at Lovers Beach or sail by the famous El Arco of Cabo San Lucas, a natural archway in the seacliffs.
Either way, the ocean views of Cabo San Lucas is best enjoyed by boat, so if you want to see the best the Baja California region offers, then consider private yachting for your honeymoon.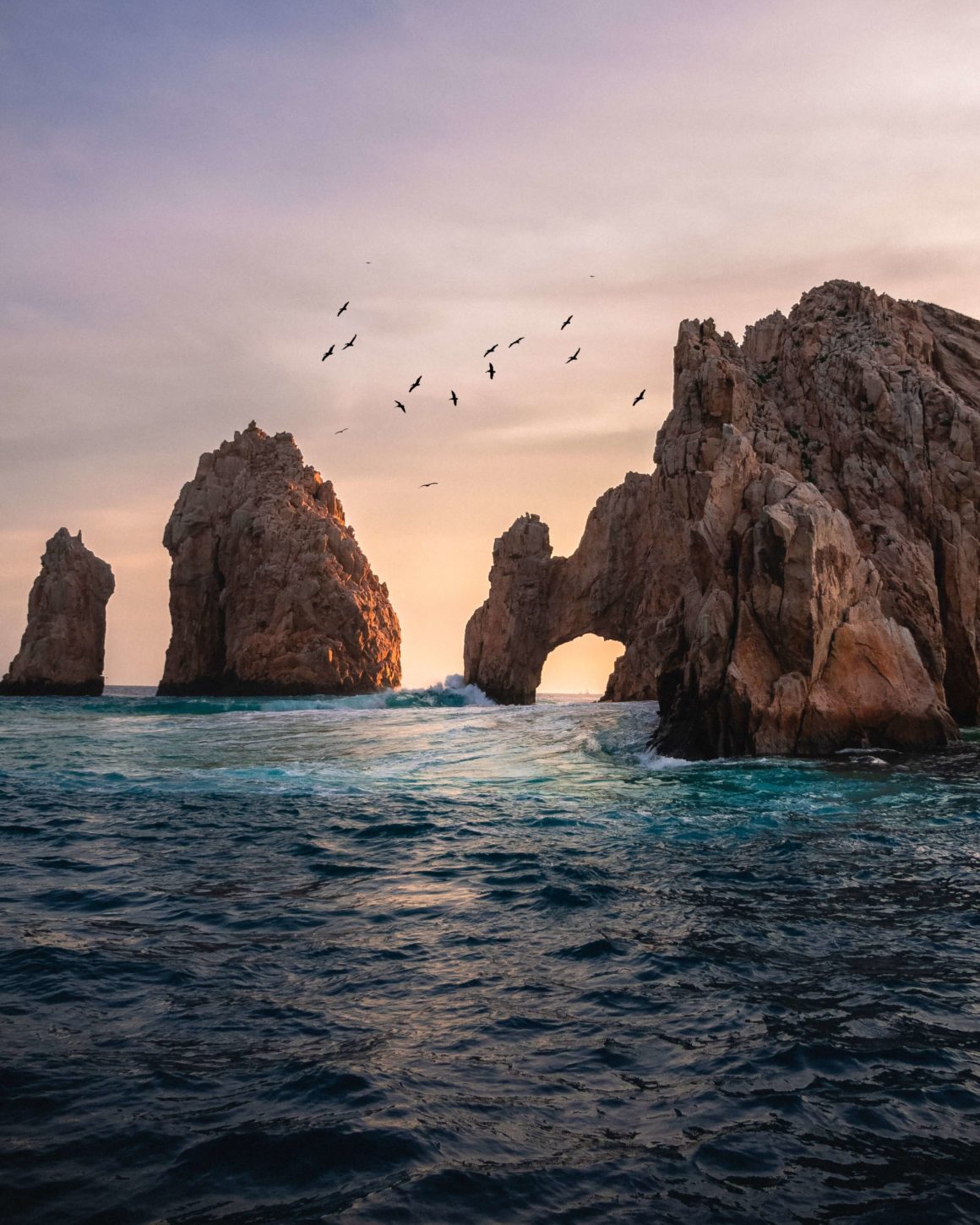 Sailing in La Paz
On the other hand, the sleepy oasis of La Paz, Mexico is the perfect destination if you want to start a sailing trip away from the crowds. Set sail in the Sea of Cortez on board a boat rental to explore secluded anchorages like Isla San Francisco. Nothing says romance quite like a sunset sail on the Pacific coast. These waters are known around the world for top-notch diving experiences and marine life sightings.
The Yucatán Peninsula
In winter, temperatures in the Yucatan Peninsulas hover around 82°F with less rain than in the summertime, making it one of the locations with the best winter weather in Mexico! Perfect for guaranteeing the lowest risk of your honeymoon plans being rained on.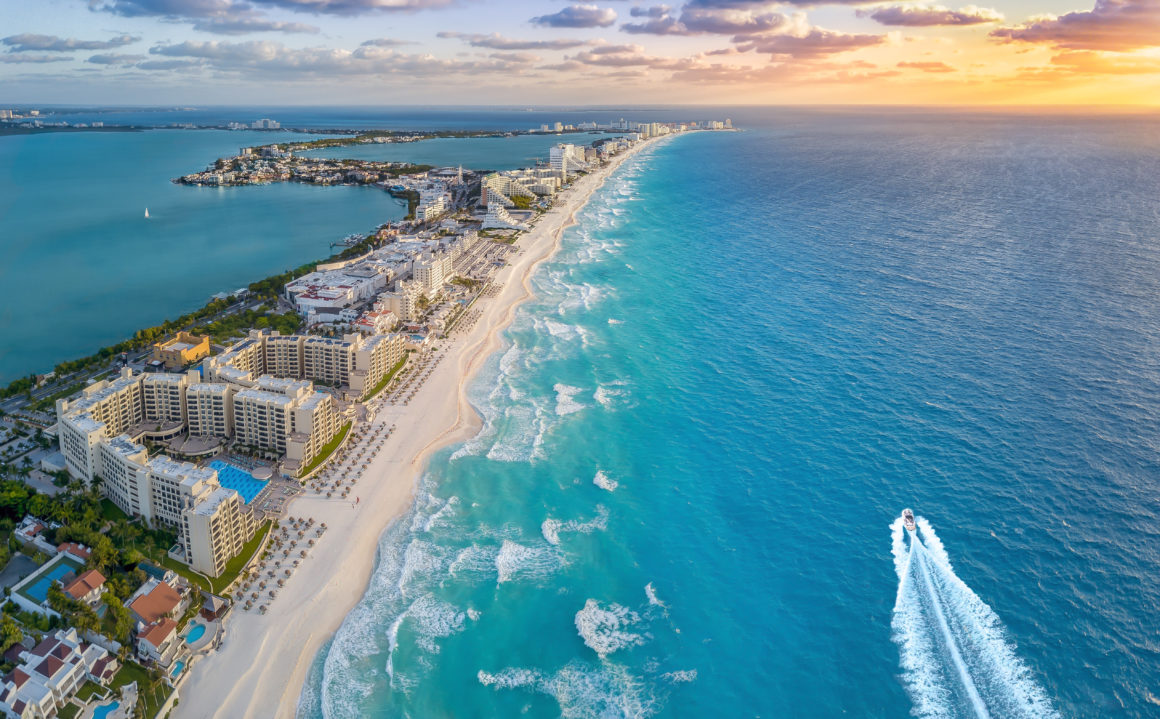 Yacht Rental in Cancún
Cancún, located at the heart of the Mexican Caribbean is known for many things – its all-inclusive resorts, nightlife, vibrancy, and its beaches, some of which are the best in Mexico. Cancún is also slowly gaining attention for being a top sailing destination too.
With your own yacht rental in Cancun, you can avoid all the crowds and tourists, so you and your partner can have time alone exploring the fine white sand beaches and crystal blue waters.
On land, the Chichen Itzá pyramid is a must-see and is key to discovering the history of the area. Even better, you get to avoid the large crowds in the wintertime! What is the Riviera Maya missing? Nothing!
Adventures in Tulum
Tulum is not only home to great beaches, but also to lush jungles, Mayan ruins, cenotes (caves or sinkholes filled with crystal-clear waters), gorgeous lagoons, and upscale nightlife.
Dreamy Tulum offers plenty of picturesque beaches, like Playa Del Carmen which offers world-class snorkeling. Don't let the waters restrict you, take one of the motor yachts out to Cozumel or Puerto Aventuras from Tulum, it's just a short boat ride away!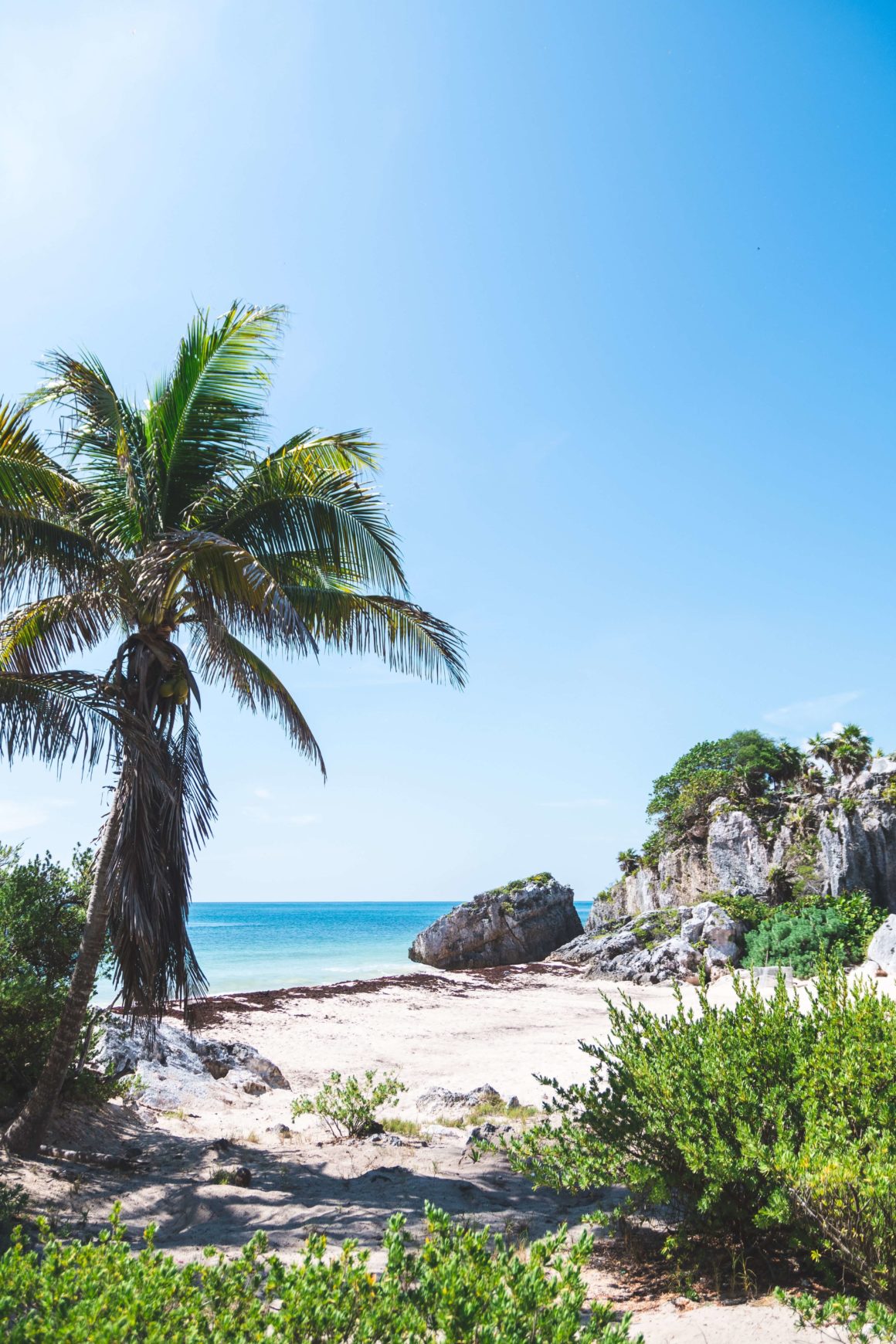 Mexico City
Mexico City is an inner-city honeymoon option for couples who aren't crazy about beach life. Instead, there is a chance to immerse yourselves in the history and food of Mexico. The city is packed with some of the best street eats, ancient history museums, and art galleries with Mexico's famous works of art.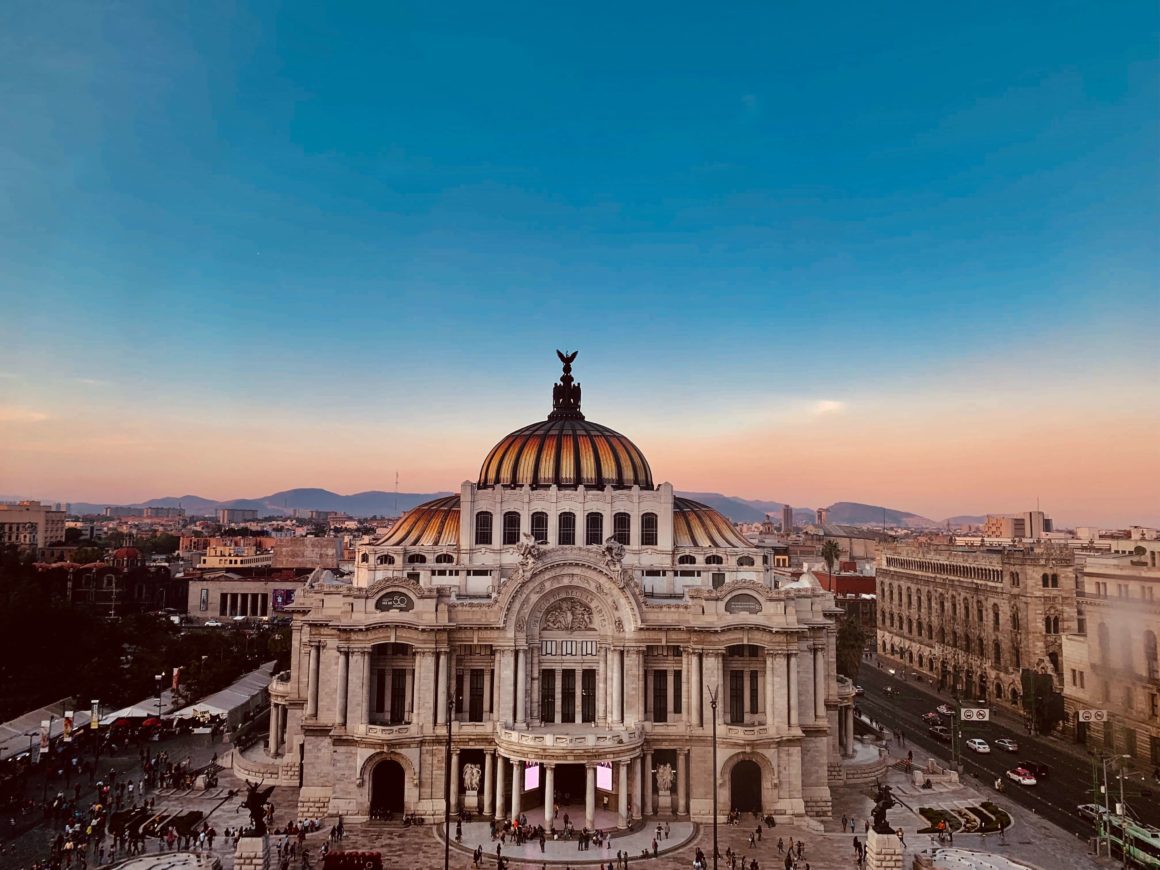 Roma for the Foodie Couples
Roma Norte is for the couples that travel with their tastebuds. Spend your time trying up-and-coming eateries or the international food stalls at the Mercado Roma. Roma is a cool neighborhood where street art can be found around every corner of the avenues and the culinary scene is always evolving.
The Historic Center and Outside City Limits
Looking to step outside the bustling city? Consider a day in Santa Maria la Ribera just west of Centro Historico. Stroll around Coyoacan where there is the leafy Jardín Centenario park in the center with cobblestone streets and colonial architecture. This includes, the bright-blue Museo de Frida Kahlo, showcasing her life and work, is a must for any art aficionados.
Home to historic landmarks dating from as far back as the Aztec era, Centro Historico is the city's beating heart. Stop by the iconic buildings found in this area like the art nouveau Palacio de Bellas Artes and the Metropolitan Cathedral.
However, one of the most romantic spots in Mexico City can be found in the Bosque de Chapultepec. Castillo de Chapultepec is known for its incredible gardens and architecture, as it was also the former homeplace to many presidents.
Located on Chapultepec Hill, you and your loved one can look down over all of Mexico City with unparalleled views and terraces in the second-largest park in South America.
A Honeymoon to Remember in Mexico
Mexico is undeniably the best destination for you and your sweetheart! It offers just about any and everything you could imagine for a perfect honeymoon. Expect to celebrate your marriage on a fun note with relaxing beaches, lively nightlife, and unparalleled five-star luxury resorts. Mexico is one of the best honeymoon destinations in the world, and it is easy to see why. Great food and even better vibes await you on your winter honeymoon, so what are you waiting for, get packing!