A party cruise – the fun and unique way to take your party to the next level any time of the year!
Just imagine cruising along the water with your friends and family, food and drinks perfectly laid out on the deck, decorations adding pops of color to the scene, and memories of a lifetime waiting to be made. Is there any better way to celebrate and have a great time?
To get you started, here's a small guide on how to throw a party on a boat.
The basics
If you've planned a party before, you should have no trouble planning your next party on the boat of your choice.
Without diving into too much detail just yet, here is a short guideline you should follow while planning your boat party:
Pick a theme
Choose a location
Select the date
Contact the boat owner to talk about any specific things you may want on board such as water toys or extra lounge chairs, for example
Send a fun invitation to your guests
Make a list of the party supplies you will need. This includes food, drinks, decorations, speaker, sun protection, towels, swimming gear, etc.
Pick a location!
Picking a destination for your festivities is the first thing you need to do before looking through our fleet of boats and choosing the perfect one for your event. No matter the theme or time of year, the sun, good weather, and crystal-clear waters are essential elements in making your party the best it can be.
Many locations around the world can fit this description, but we've shortlisted some of our favorite spots to escape to for a small party getaway.
The Bahamas: Known for its breathtaking blue water and white sand beaches, the Bahamas is a highly recommended destination for yacht charters. Just under a 3-hour plane ride from New York or a 1-hour flight from Miami, getting to the Bahamas is quick and easy. Pick from 16 different major islands to set sail from.
Florida: Give an air of the Caribbean to your boat party without needing to leave the U.S. by hosting it in the sunshine state! With great weather year-round, pristine beaches, and excellent boating conditions, Florida is the ideal east coast location for your event out on the water.
California: Nicknamed the Golden State, California's 840-mile coastline and over 420 public beaches make it the perfect place to host any number of events on a boat. San Diego is a particularly great spot to host your party cruise thanks to its idyllic climate, gorgeous beaches, and ideal conditions for watersports.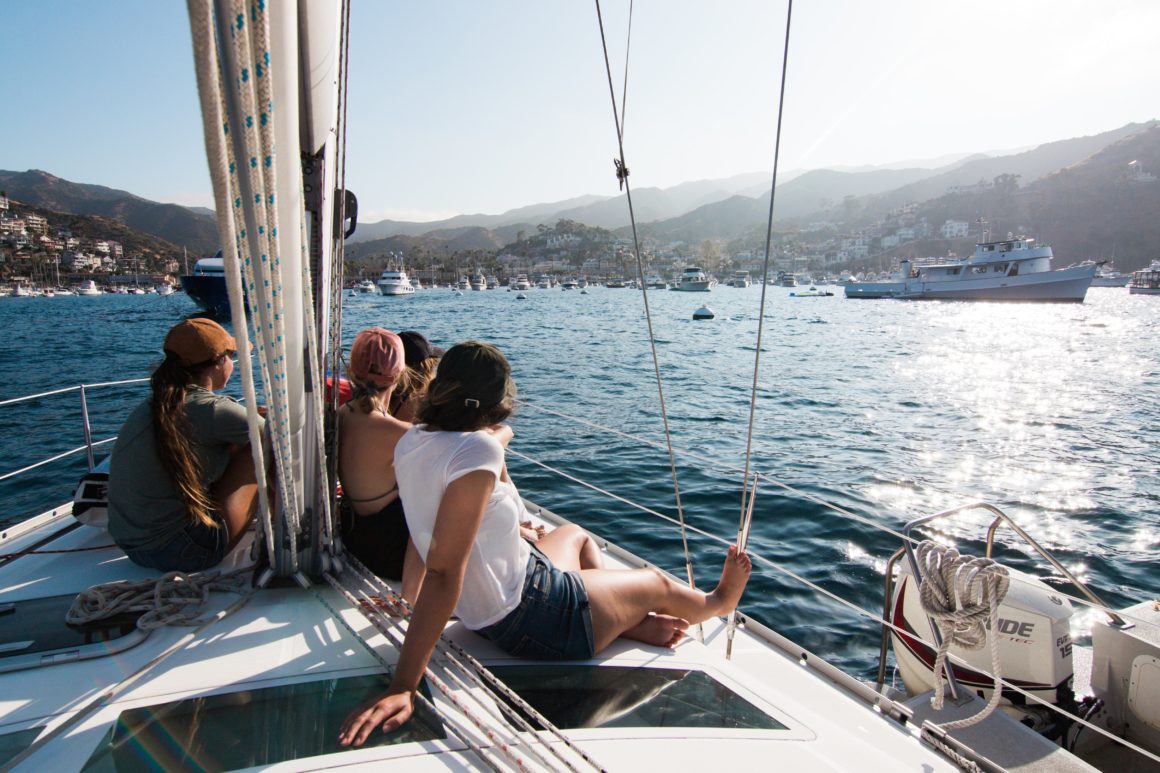 Selecting the optimal party date
Throwing a party on a boat is possible any time of the year. With that being said, most people prefer to host a party during the warmer months, making the summer the most popular time of the year for boat parties. During the high season, yacht rental prices can go up due to high demand, and destinations can become busy with tourists. But fear not! Most big holidays, long weekends, and perfect occasions to host a great boat party fall during the months outside of the summer season.
Some fun moments in the year to throw a boat party are:
Easter weekend
Independence Day
Memorial Day weekend
Labor Day weekend
Halloween
Thanksgiving
Christmas
New Year's Eve
Renting a boat for a birthday is also a great way to celebrate a special someone or yourself!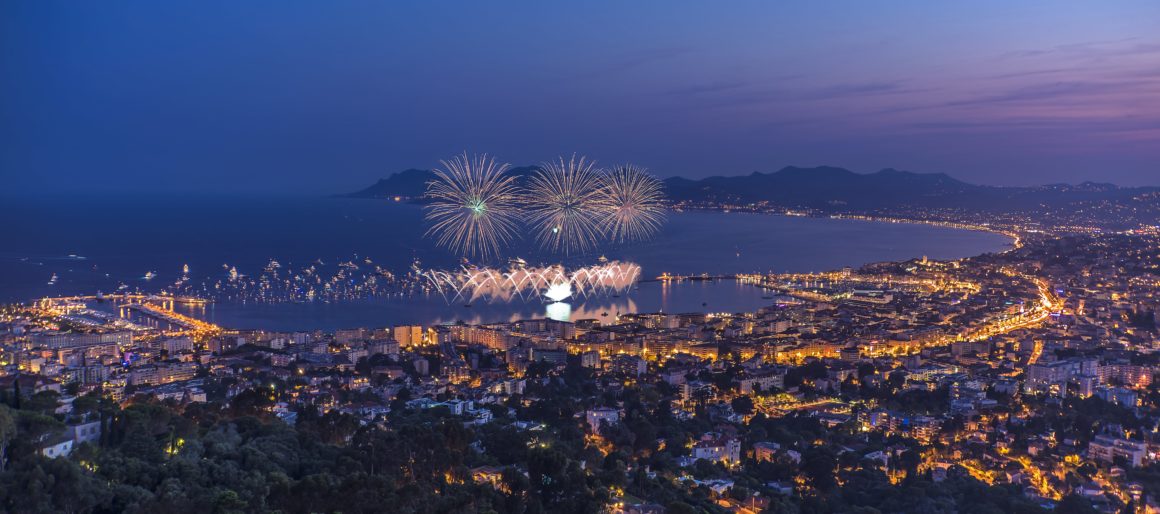 Choosing the best boat for the party
The most important decision you will make when planning your party will be choosing the right boat. You'll find that the biggest deciding factors will be, how many people you choose to invite on board and your budget.
Catamarans are great boats to host bigger parties on thanks to the space and comfort it provides. They are also more stable than other boats making them perfect for avoiding seasickness. Compared to yachts, catamarans also tend to be a more budget-friendly option.
If you're looking to host a more intimate and lux party with friends or family, a yacht is most definitely the choice for you! With your yacht rental, you'll feel at ease and be able to fully enjoy your party while the skipper and crew take care of everything on board.
Pontoon boats are great for entertaining on the water, offering a large scope for hosting remarkable parties. The large open space of the deck is perfect for larger groups and lends itself well to decorations and other party accessories.
The great thing about boat rentals is that you can customize your experience on the water by getting into contact with the boat owner to talk about any extra amenities you may want such as water toys or extra lounge chairs. It is also helpful to make a list of the party essentials that may not be supplied. This includes food, drinks, decorations, speaker, sun protection, towels, swimming gear, etc.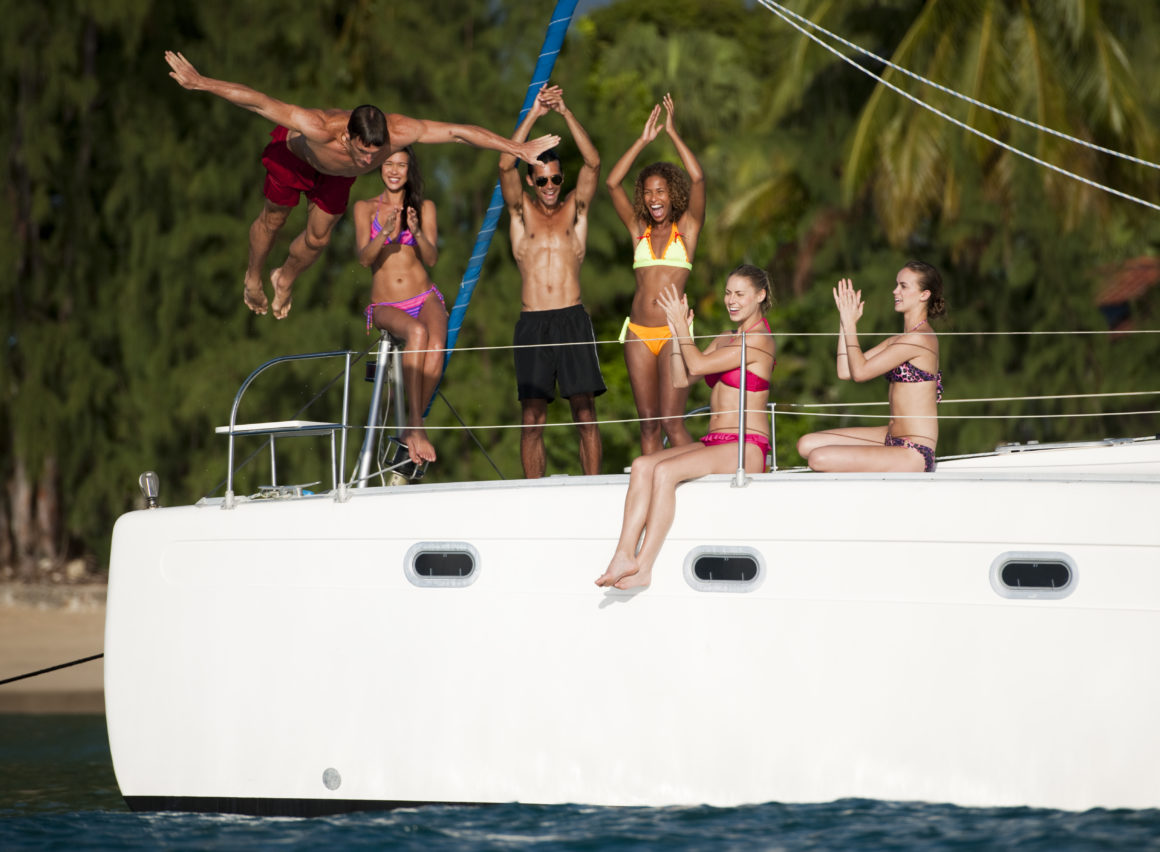 A few more things you should think about while planning your boat party and during the party are:
Make sure the boat is big enough
Create a party playlist to get everyone in the mood
Decide on the length of the boat ride ahead of time and let guests know
Be careful and responsible. Avoid bringing plastic and glass items on board.
Now all that is left is to pick your perfect party boat and get to planning!