Sailing in Italy
Boating in Italy is probably on most of our bucket lists. With over 4,700 miles of coastline, more than 1,000 lakes, and around 450 world-famous islands, it's easy to understand why!
Sailing holidays in Italy are destined to be filled with delicious gastronomy, Mediterranean sunshine, and memories that will last a lifetime. With a private yacht charter in Italy, you can sail around Italy at your pace and discover all the secluded beaches and hidden coves you can dream of.
This Italy guide will cover everything you need to know about boating in Italy. Are you ready to discover the beauty of Italy from the water?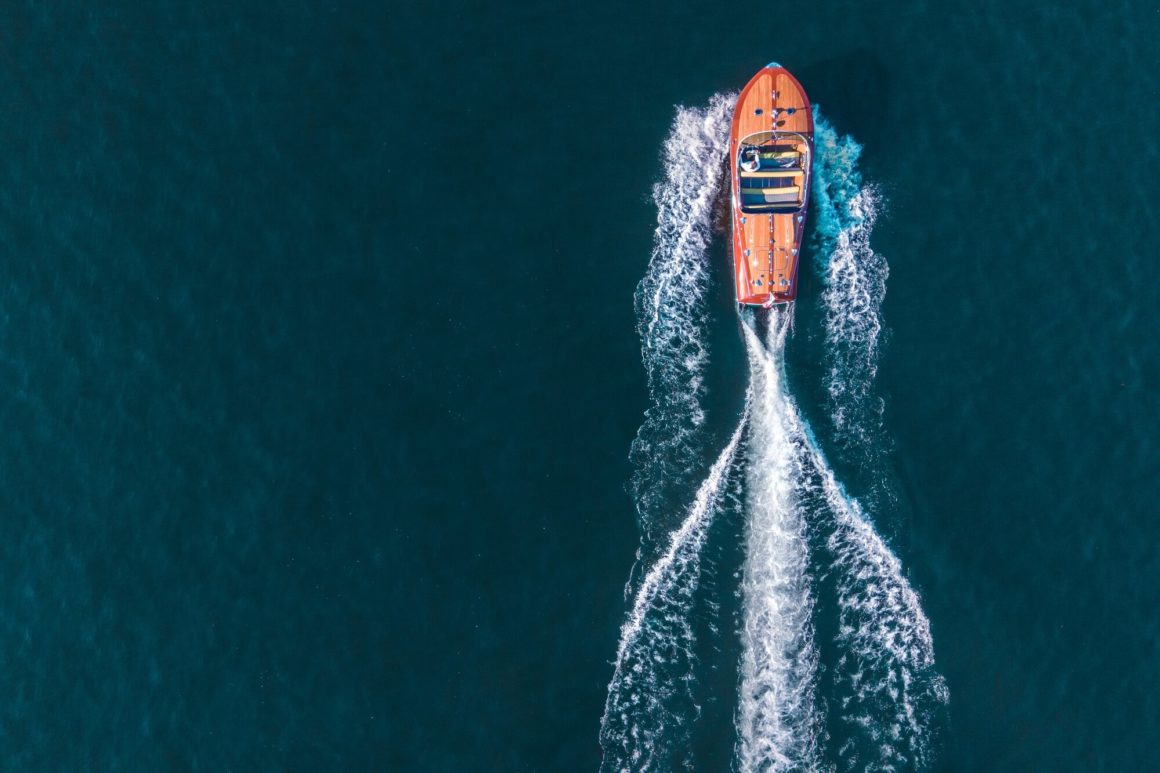 Know before you go
What are the must-try food and drinks in Italy?
Italy is renowned for its cuisine, and there's no better way to experience it than on a boat. Start your day with a cappuccino and a freshly baked cornetto before heading to the sea to try some local seafood dishes. From spaghetti alle vongole to fritto misto, there's something for everyone.
And of course, no trip to Italy would be complete without sampling some of the country's famous wines, such as Chianti, Barolo, and Amarone. Make sure also to try some of the delicious Italian gelato, which comes in various flavors, including pistachio, hazelnut, and stracciatella.
When is the best time to go?
The peak season is from June to early September, which is when the sailing conditions are the mildest and the weather is the warmest. However, this also means that it is the busiest time.
May and September to October are also great times to visit as the crowds are smaller. The weather is still fairly warm and the conditions are still mild enough to enjoy sailing.
What are the must-sees and dos while sailing?
While boating in Italy, there is so much to do and see. You can explore secluded beaches, coves, and caves, try your hand at water sports, or spend your days soaking up the Mediterranean sun.
It's a must to explore the local islands, try the world-famous cuisine and wine, and discover the small towns and villages while boating in Italy!
What are the regulations in Italy?
Regulations for boating in Italy are everchanging so it's important to research the latest information before you set sail on your vacation.
You do not need a license for a motorboat that is less than 40 horsepower. For a sailboat or larger boats, you will need a proper license in most cases.
What is the best type of boat?
The best vessel for your Italy boating vacation depends on what you plan to do and see. For instance, a catamaran is great for larger groups and shallow water, but a motorboat is ideal for water sports and island hopping.
We've highlighted the best boat for each of the top boating destinations in Italy below.
The top locations for boating in Italy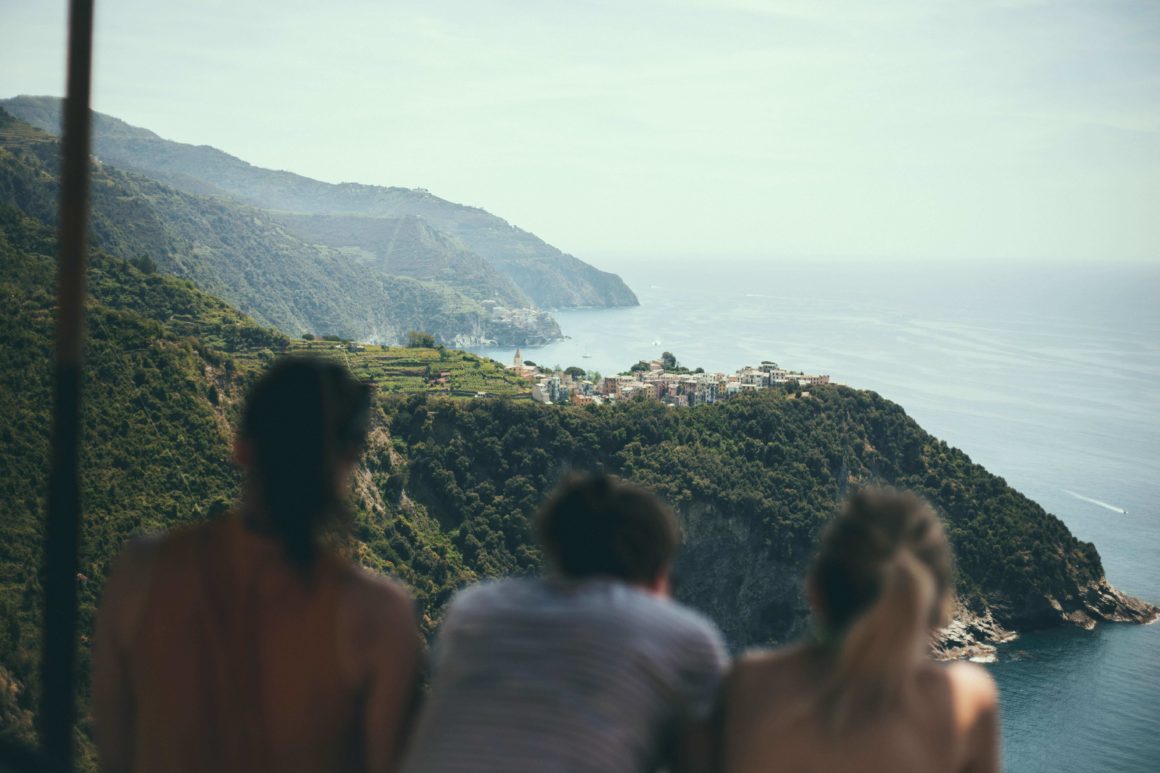 Cinque Terre
Directly translated to "five lands," Cinque Terre is a string of five towns located on the coast of the Liguria region. Known for colorful houses, seafood, vineyards, and the hiking trails that connect the five cities, Cinque Terre is almost more beautiful seen from the water.
With a boat rental in Cinque Terre, you can easily explore each of the cities and the secluded coves and cliffs along the way!
What to not miss: Docking to explore each city
The best type of boat: A motorboat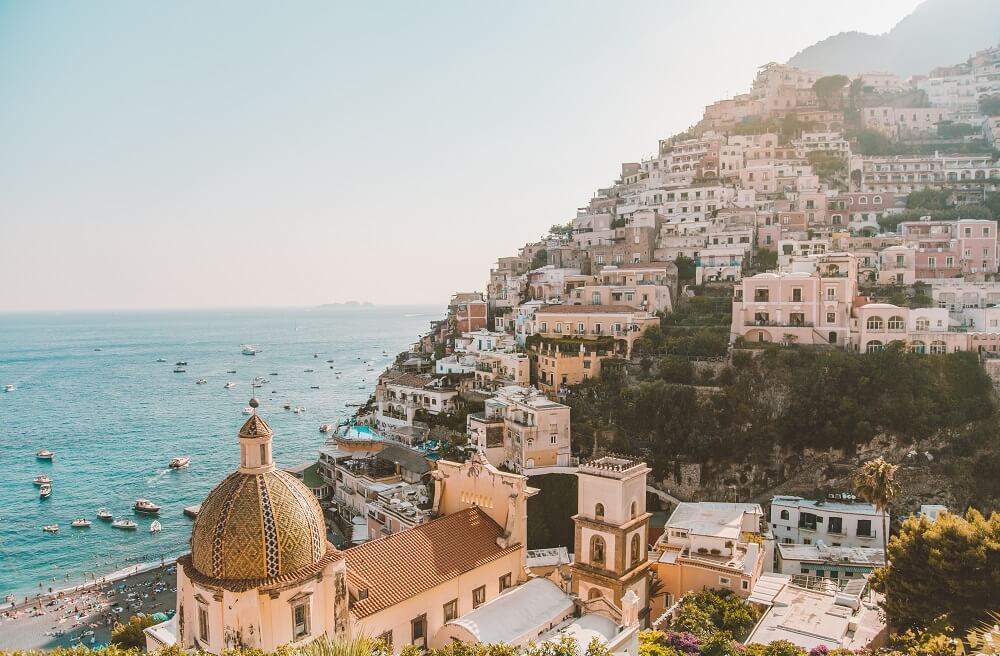 Amalfi Coast
You can't take a sailing trip in Italy without seeing the Amalfi Coast. With famous towns like Sorrento and Positano, to the numerous small islands just off the coast such as Capri, the Pontine Islands, and the Islands of Ischia, there is so much to see and explore.
With your boat, you can easily explore the famous "grottos" or caves. The Emerald Grotto in Amalfi and the Blue Grotto in Capri are must-see destinations.
What to not miss: Tasting limoncello and all the lemon dishes and treats in Sorrento
The best type of boat: A RIB (Rigid Inflatable Boat)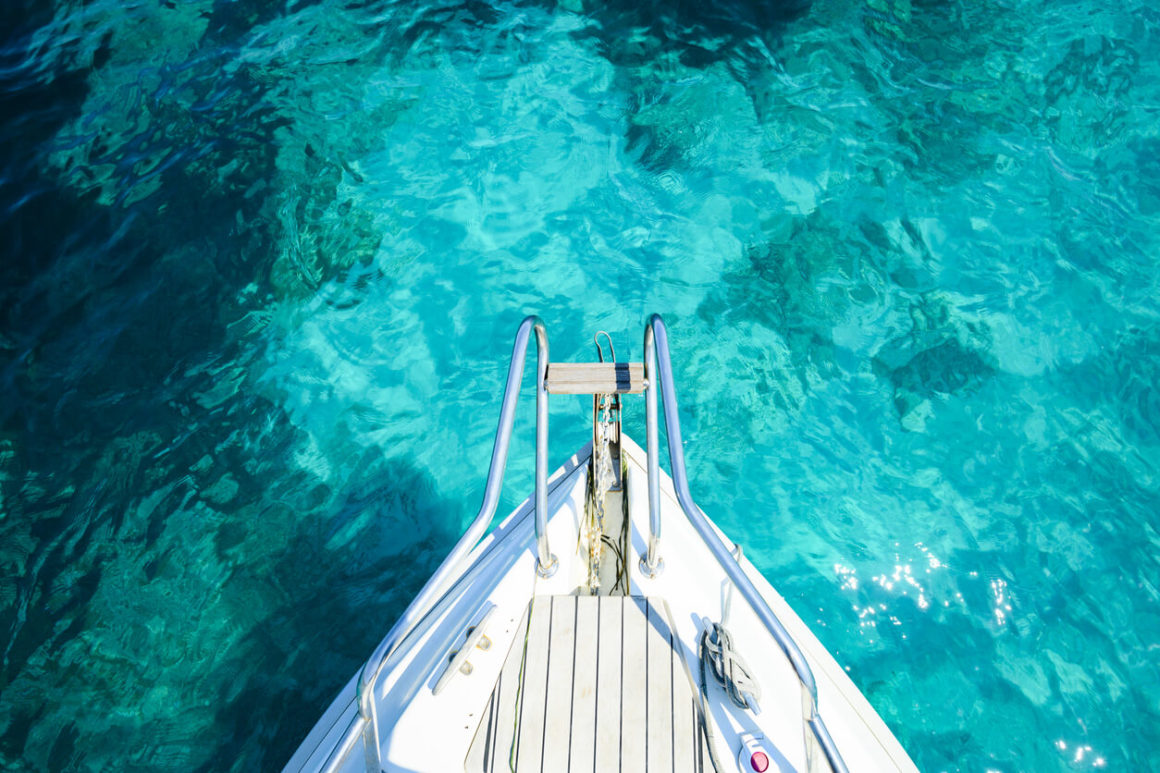 Sardinia
Sardinia is an Italian island located in the Mediterranean Sea. Famous for its pristine sandy beaches and turquoise waters, Sardinia is a sailing enthusiast's dream.
From snorkeling and swimming to city exploring with impressive local cuisine, there are endless things to do and explore on and off the water in Sardinia!
What to not miss: Sunbathing on the beaches of Costa Smeralda
The best type of boat: A catamaran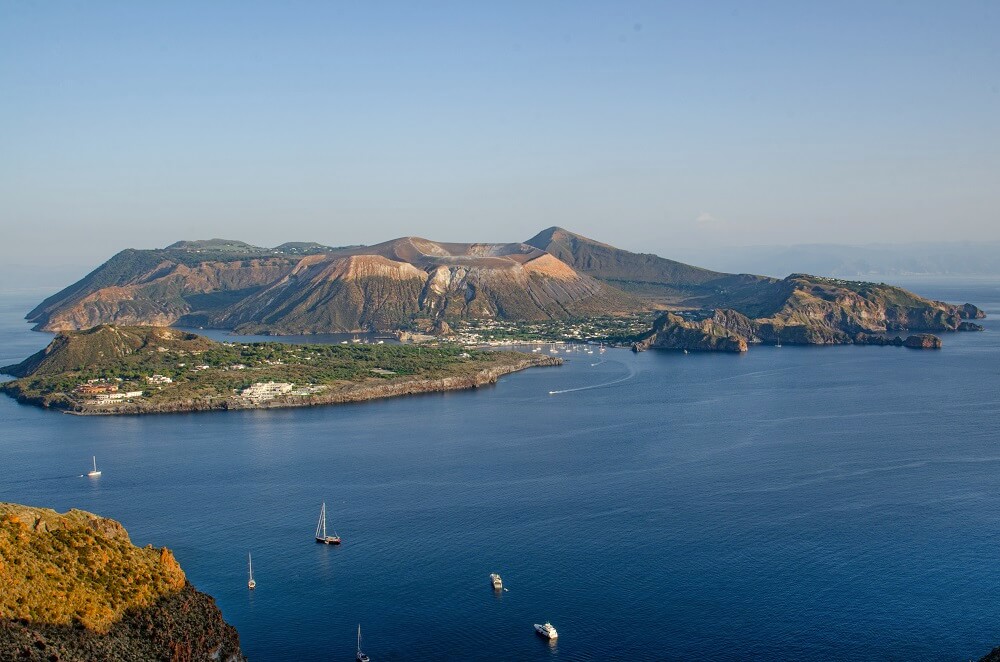 Sicily
Located in southern Italy, Sicily has a unique and rich culture and numerous picture-perfect beaches and islands. With an exceptionally long sailing season lasting from April to October, Sicily is a sailor's paradise.
Explore famous cities and islands like Palermo and the Aeolian Islands to discover all that Sicily has to offer. And of course, delight your tastebuds with the famous Sicilian gastronomy, with treats such as cannoli, caponata, and artichokes.
What to not miss: Viewing Mount Etna, one of Europe's largest active volcanoes, from the water
The best type of boat: A sailboat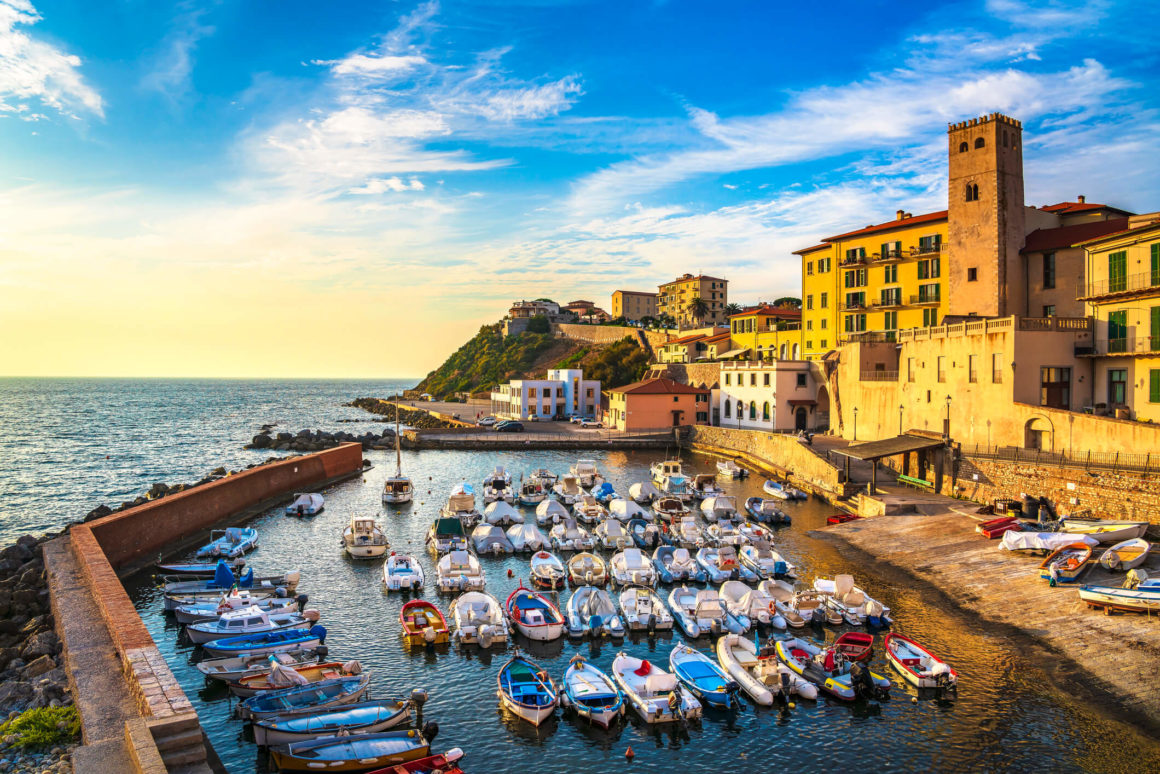 Tuscan Archipelago
Tuscany is well-known for its wine and vineyards, but the Tuscan seaside is just as beautiful! The Tuscan archipelago consists of seven major islands, with Elba being one of them.
Legend has it, the islands fell from the Roman goddess, Venus' pearl necklace when she emerged from the sea. This goes to say that these islands are truly an Italian gem that must be explored.
What to not miss: Wine tasting on board
The best type of boat: A sailboat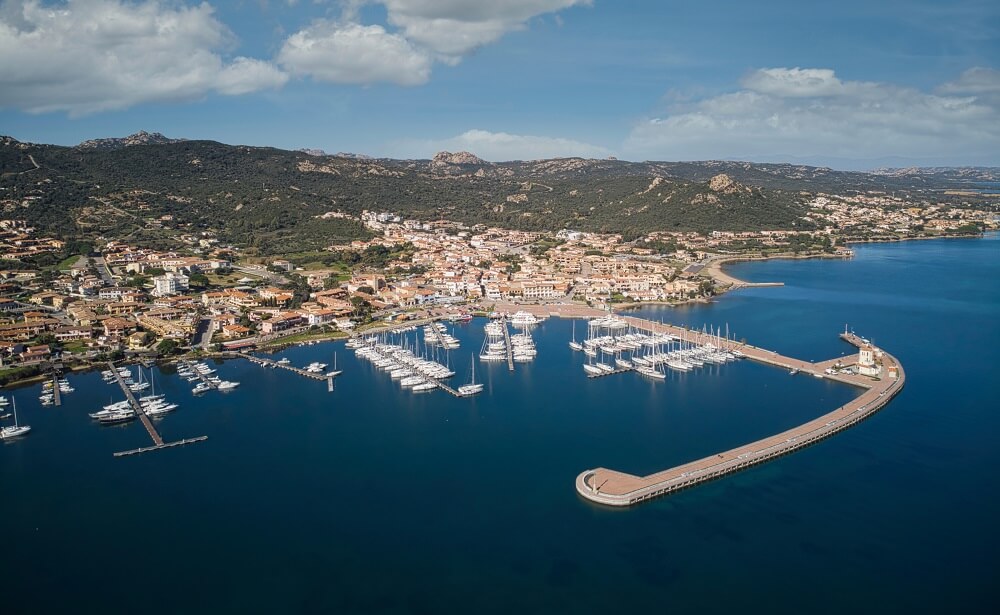 The best marinas and mooring locations in Italy
Portovenere
Portovenere, located in the Liguria region, is a great starting point to see Cinque Terre. This small medieval town is also a great place to explore and dock your boat for the day. The port of Portovenere is small but can accommodate yachts up to 165ft long.
Old Port of Naples
The Old Port of Naples is a great place to explore the Amalfi Coast from. It is one of the largest and busiest ports in Italy.
Marina Piccola Capri
Located on the Island of Capri, the Marina Piccola is an open anchorage. It has access to bars and restaurants and is just off the shore from the village.
Cala Santa Maria, Santa Maria Island, Sardinia
This anchorage is perfect for those wanting to enjoy nature as it is situated in a national park. This is the ideal place to stop if you are seeking to see the natural beauty of Sardinia and sleep under the stars.
Porto Sant'Ercole, Tuscany
This small town has been around since the Roman era and is the perfect gateway to exploring the Tuscan archipelago. The town's small marina is great for starting your sailing tour.
Take a nautical adventure in Italy
Are you now dreaming of all the possibilities of your vacation while boating in Italy? Rent a boat and get ready to discover the tastes and sights of Italy from the water! From the north in Cinque Terre to the south in Sicily, Italy's hidden gems are waiting for you to explore them.